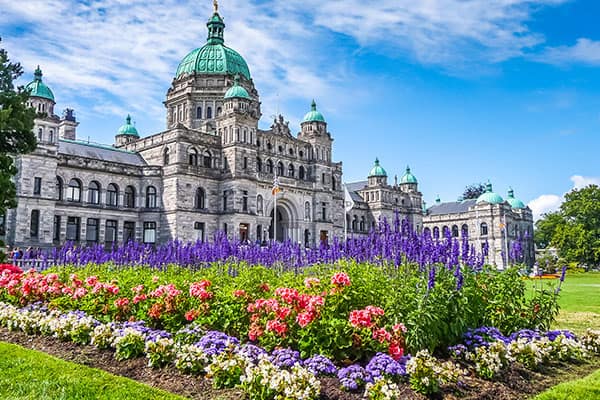 Victoria, Canada is a little slice of Britain on the other side of the pond. Rose gardens and castles, and a royal museum befitting a queen, Victoria retains its colonial charms. When you cruise to Victoria, you'll find a city all its own, with a few attractions you won't find anywhere else.
Butchart Gardens Tours
The feather in Victoria's cap is the world-famous Butchart Gardens. In 1904, the wife of a cement magnate repurposed the company limestone quarry into a sunken garden and Butchart Gardens was born. Today, the National Historic Site boasts more than 1 million plants of 900 different varieties, providing for nonstop bloom from March through October. Expect 300,000 blooming tulips in the spring and beautiful roses in the summer. Variety includes a Japanese garden, an Italian garden and a Mediterranean garden.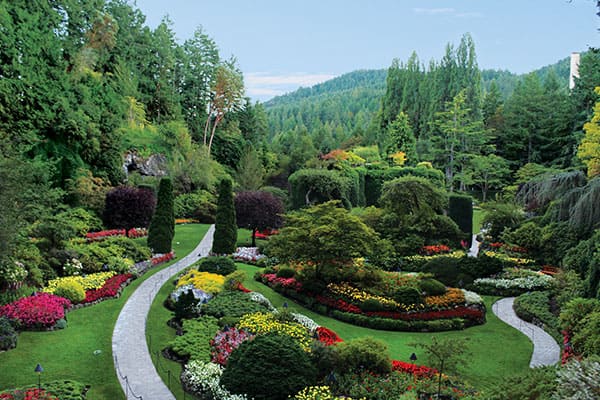 Royal British Columbia Museum
Explore history of the natural world at the Royal British Columbia Museum. Founded in 1886, the museum's collection dates back more than 100 years. Queen Elizabeth II granted the museum royal status in 1987 for its longtime devotion to education and study. The three prominent galleries include natural history, modern history and Native American history. Highlights include a life-sized reproduction of 19th century Victoria, Native American artifacts like totem poles and ceremonial masks, an aquarium, a native plant garden, and more than half a million animal specimens.
Craigdarroch Castle Tours
Craigdarroch Castle is a 25,000-sqaure-foot home built in 1890 by wealthy coal baron Robert Dunsmuir. The four-story stone structure is designed in the style of Romanesque Revival featuring Roman columns and arches, and the interior includes paneling of exotic woods, lavish furnishings from the Victorian Era, and 32 original stained glass windows.
Minature World Victoria
Billed as "The Greatest Little Show on Earth," Victoria's Miniature Museum promises more than 85 miniature dioramas and displays featuring a miniature circus, small versions of the most famous castles in Europe (including Buckingham Palace), tiny recreated battle scenes, and settings including 1670s London and the Wild West. See also the world's smallest operational sawmill, one of the world's largest model railways, and two of the world's largest dollhouses, dating to 1880 and replete with 50 furnished rooms.
Hatley Park National Historic Site
Nineteenth century millionaire James Dunsmuir was famous for saying, "Money doesn't matter, just build what I want," and what he wanted in 1908 was a 40-room medieval castle on 565 acres on the outskirts of Victoria. At the time, Hatley Park Castle was the largest private residence on the West Coast. According to history, if the British Royal Family had been forced to evacuate London during World War II, the Hatley Park Castle would have become their home away from home.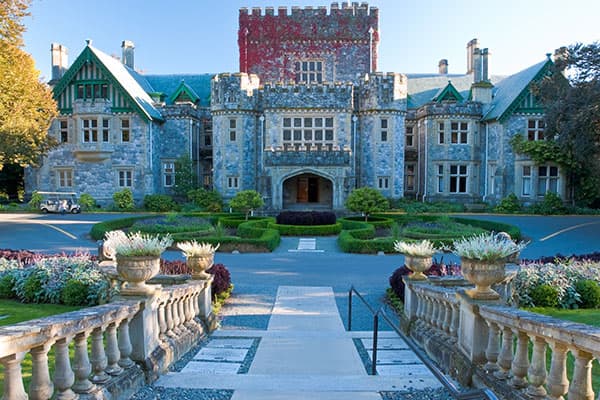 Victoria Bug Zoo
View live tropical bugs from around the world at the Victoria Bug Zoo, the largest collection of tropical insects in North America. More than 50 live species are on display and the truly adventurous can handle tarantulas, mega-cockroaches, scorpions, walking sticks, praying mantis and other creepy crawly things.
Victoria Butterfly Gardens
The last place you'd expect to find a tropical jungle is in the middle of Victoria, Canada, but that's just what you get at Victoria Butterfly Gardens. The 12,000-sqaure-foot indoor rainforest is home to 75 species of butterflies and moths, more than 200 types of tropical plants and jungle animals including ducks, flamingos, parrots and poison dart frogs.
Learn more about what to do in Victoria, BC, here .