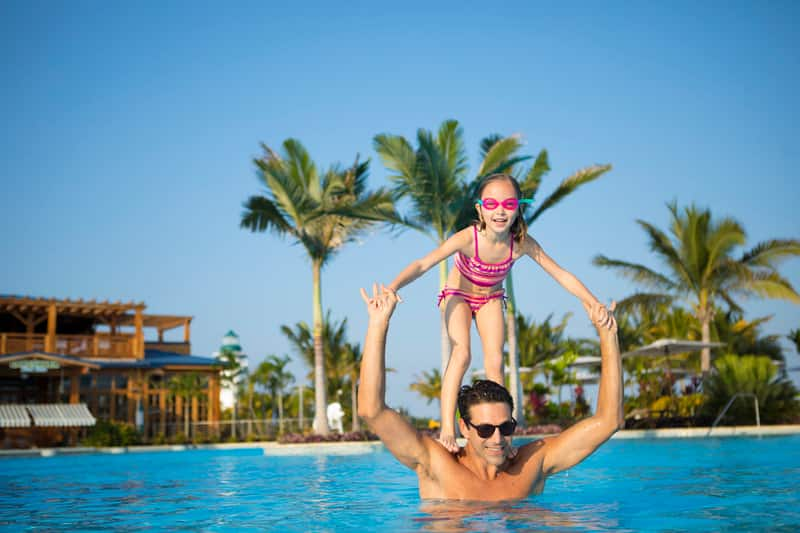 Cruising is a great way to see the world when you have kids. A family cruise allows you to travel to many exciting places, and you only have to unpack once. Whether you're cruising with infants, toddlers, or teens, there are loads of fun activities both on and off the ship to keep everyone entertained on a family cruise. Once you step onboard, the cruise staff provides just about everything you need to have a good time. All you need to do is pack your bags, and you're good to go.
Keep in mind that cruising with kids is a bit different from a couple's getaway. On an adults-only trip, you really only need to pack the essentials, such as cruise documents, swimsuits, and sunscreen. If you're cruising with kids, diapers, a car seat, snacks, and a favorite stuffed toy are just a few of the other items you may need to take along as well. So, if you're bringing kids aboard, pack these ten items to keep the entire family happy and safe throughout your cruise vacation.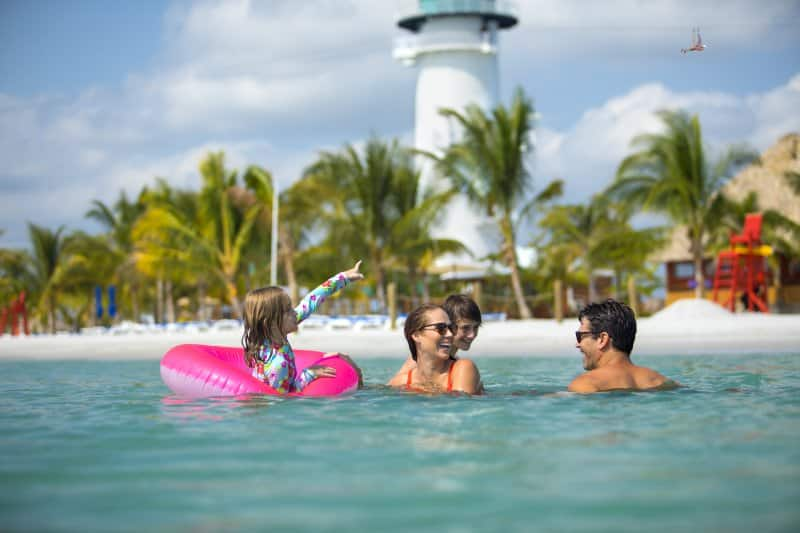 1. Lightweight Stroller
At home, it's nice to have a full-size stroller with all-terrain mobility that lets you easily navigate both city streets and off-road paths. On a cruise, a compact, lightweight stroller is much more practical. They take up less space in your cabin and are easier to maneuver through the ship.
2. Temporary Tattoos
It's not unusual for kids to get separated from their parents. Sometimes, they get swept up in a crowd of people during a group activity. Other times, they wander off to meet up with a new friend or get turned around after playing in the pool. Help ensure their speedy return by bringing along custom temporary tattoos that include your name, cabin number, and contact information.
3. Tablet
Norwegian Cruise Line has a host of youth programs for kids ranging from 6 months to 17 years of age. There are loads of activities all day long to help keep kids entertained, from poolside games to live shows each night. Even with endless options for entertainment, kids sometimes get bored. Bring along a tablet that's preloaded with all their favorite games and movies so they can use it even if you don't buy a Wi-Fi package.
4. Power Strip
There's a good chance your family has a few cell phones, tablets, flat irons, and other electronics along on your cruise. Cruise ship cabins don't always have a lot of places to plug in your devices. Bring along a power strip to help solve this problem.
5. Chip Clips
If you're looking for the ultimate cruise hack, chip clips are the way to go. Use them to keep the towels from falling off your lounge chair on the lido deck, clip the curtains closed in your room, or hang wet swimsuits up to dry.
6. Pocket Pharmacy
Cruise ships carry common medications and basic baby needs, such as wipes, in their onboard shops or infirmary. But they don't always carry the brands you love, and the prices are higher than at your local pharmacy. Don't count on finding what you need in port either, especially in other parts of the world. Save yourself time and money by packing a pocket pharmacy with all your favorite over-the-counter medications. Be sure to also include harder to find items, such as a nasal aspirator, thermometer, and baby medications, that you won't likely come across on the ship.
7. Lanyard
Are your kids prone to losing things? If so, there's a good chance they'll misplace their key cards at least once on your cruise. Using a lanyard helps solve this problem. Ask one of the guest services staff members to punch a hole in the corner of your kids' key cards. Then attach each card to a lanyard so your kids can wear their key cards around their necks.
8. Duct Tape
Do you know how many things you can do with a piece of duct tape? From a broken suitcase to a floppy shoe sole, duct tape fixes just about anything. It's especially handy for baby proofing the cabin if you have little ones cruising with you. You can even use duct tape to help prevent blisters.
9. Sandwich Bags
As a parent, you know there's no such thing as having too many sandwich bags on hand. Worried one of the kids will accidentally drop your cellphone in the pool? Use a sandwich bag to waterproof it. Need someplace to store snacks for your afternoon shore excursion or to hold the seashells you collected on the beach? No problem. Simply pop them in a sandwich bag, and you're all set.
10. A Piece of Home
Does your child have a favorite stuffed toy, pillow, or security blanket? Kids sometimes have a hard time falling asleep in a different bed, so having a little piece of home on the ship often helps them feel more comfortable. It also helps ease any feelings of homesickness that can creep up.
A cruise vacation is a great way to spend quality time with your kids. It's a fun and easy option if you want to explore all kinds of exciting places, and there are endless opportunities for fun both on land and at sea. If you're bringing kids aboard, pack these ten items to make sure everything is smooth sailing for your entire cruise vacation.