NORWEGIAN EPIC TRANSATLANTIC
AIR DEAL FROM MIAMI
AIR + CRUISE FROM ROME
Offer includes airfare from Miami to Rome. Air & Cruise packages start $1299 per person.
JUST VOTED "BEST SHIP FOR SEA DAYS"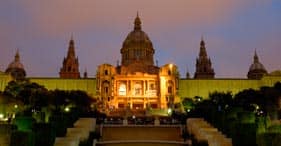 We could not be more excited to announce that Norwegian Epic was just voted the "Best Ship For Sea Days" by Cruise Critic. Norwegian Epic is on a mission to keep passengers entertained, with award-winning entertainment like Blue Man Group and The Second City® comedy troupe, you'll find something perfect for you.
Terms & Conditions