14-Day Wine & Art of Northern Italy
7-Day pre-cruise Milan, Turin, Rapallo & Parma land tour
7-Day Mediterranean & Greek Isles or Adriatic cruise
Highlights of the Piedmont region for wine lovers
TOUR HIGHLIGHTS
Milan City Tour
Turin City Tour
Cinque Terre Tour
Parma City Tour
6 buffet breakfasts and 2 dinners on motor coach tour
Authentic Italian Experiences
Barolo and Asti Spumanti wine tasting
Parmesan cheese and Parma ham tasting
Balsamic vinegar tasting
Book Online or Call one of our experts at
+47 21 95 62 10
Tour Itinerary
Day 1 Arrive in Milan

Arrive in Milan and transfer to your hotel. Remainder of the day at leisure. This evening, enjoy an orientation meeting with your Tour Manager, followed by a welcome dinner. Overnight: Milan
Highlights of the day:
Arrival in Milian • Milian at your leisure • Meet-and-greet welcome dinner
Day 2 Milan City Tour, Travel to Turin
Today begins with a panoramic tour of Milan. Start the tour of the city at Sforza Castle, then proceed to Duomo Cathedral Square and walk the Victor Emmanuel Galleria, a pedestrian mall built in the 1800s, featuring a large arched glass ceiling. Depart Milan and stop for a special tasting of local products, then head to Turin, the capital of Italy's Piedmont region, also often referred to as "the Capital of the Alps". Overnight: Turin
Highlights of the day:
City tour of Milian • Sforza Castle • Milian Duomo Cathedral Square • Victor Emmanuel Galleria • Arrival to Turin Itlay
Day 3 Turin City Tour
This morning enjoy a walking tour of Turin, pre-eminent amongst Italian cities as the industrial capital and nostalgic home to the House of Savoy, Italy's Royal family. Start with the Baroque Piazza San Carlo, the so called "Italian Living room". Continue to Piazza Carignano, with its namesake palace by Guarino Guarini, which was not only the birthplace of the first King of Italy, but also the seat of the first Italian Parliament. Continue to Piazza Carlo Alberto and the elegant Subalpina Gallery, jewel of the eclectic art. The tour ends in the heart of the city at Piazza Castello, home to the Royal Palace, a former royal seat of the house of Savoy. Also view the the Royal Church of San Lorenzo and the Palazzo Madama, seat of the first Italian Senate, with its Roman and Medieval remains and the splendid Juvarian staircase. Perhaps enjoy a coffee in the one of the elegant historical cafes under the porticos. Enjoy the afternoon at leisure to explore Turin on your own. Overnight: Turin
Highlights of the day:
Walking tour of Turin • Piazza San Carlo • Piazza Carignano • Piazza Carlo Alberto • Subalpina Gallery •Royal Palace • Royal Church of San Lorenzo • Palazzo Madama • Afternoon at leisure to explore Turin
Day 4 Visit Asti & Alba En Route to Rapallo
Today is dedicated to Piedmont and its wines. Visit the the heartland of Barolo, the most famous & valuable Italian wine, produced by Nebbiolo grapes. Discover the secrets of the "red gold" with a guided visit of the cellars followed by wine tasting. Continue travelling through the velvet hills, passing the towns of La Morra, Cherasco, Barbaresco, all linking their names to the famous wines of the area. Stop in the charming town of Neive, classified as one of the most beautiful Italian villages, before reaching the Gancia Cellars in the Castle of Canelli to taste the Asti Spumante. Then continue south to Rapallo, a famous Italian Riviera Seaside resort, located near picturesque Portofino. Overnight: Rapallo
Highlights of the day:
Piedmont wine tour • Nebbiolo Wine tasting in Barolo • Neive, Italy • Asti Spumante tasting at the Castle of Canelli • Arrive in Rapallo, a famous Italian Riviera Seaside resort town
Day 5 Cinque Terre Tour
Today, visit the spectacular Cinque Terre, one of the most beautiful areas of the Liguria region. Here, five small villages are suspended between sea and earth, nestled in the cliffs overlooking the sea, set beside hills where the land's finest wine grapes are grown. Return to Rapallo and enjoy the remainder of the day at leisure. Overnight: Rapallo
Highlights of the day:
Cinque Terre • Rapallo at your leisure
Day 6 Travel to Parma, Parma City Tour
Continue to head South to Parma, with a stop en route for a Parmesan cheese & Parma ham Tasting. Enjoy an afternoon tour of Parma including the baptistery of the Parma Cathedral, considered to be one of the most important medieval monuments in Europe. Overnight: Parma
Highlights of the day:
Afternoon tour of Parma • Baptistery of the Parma Cathedral
Day 7 Embark Cruise
This morning depart Parma and drive to Venice. Stop enroute for a visit of a Balsamic vinegar producing factory and tasting. This afternoon bid farewell to your Tour Manager and embark on the Norwegian Jade. Get settled in your cabin and begin exploring the many unique features of your ship. The ship will sail at 6:00 pm. Overnight: Cruise
Highlights of the day:
Balsamic vinegar factory tour and tasting • Set sail on your cruise
TO BOOK ONLINE
Choose your sailing, and select "I'm interested in special pricing on cruise and hotel packages." Then choose your tour.
+47 21 95 62 10
Call your travel agent
Call us at
be first
to get the best cruise deals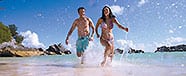 Let the perfect cruise find you! Be in the know about the hottest deals, new ships, new itineraries and so much more!