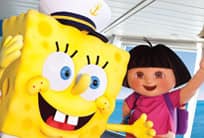 Nickelodeon
We're the only cruise line teamed up with Nickelodeon: join your favourite stars for a Pajama Jam Breakfast, Dora's Dance Party and more.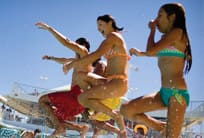 Fun For All
Enjoy limitless dining and entertainment. Norwegian has the only waterpark at sea, ropes courses, and some of the best onboard activities fit for all ages.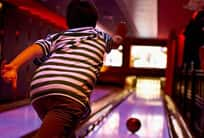 Entourage
Entourage is a complimentary teens-only lounge. Pick up a game of soccer, take part in a fashion workshop, party at the pool and more.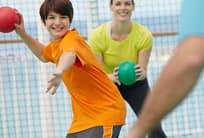 Splash Academy
Ages six months to 12 years, our complimentary Splash Academy engages kids of all ages. We also offer babysitting so mom and dad can play too.