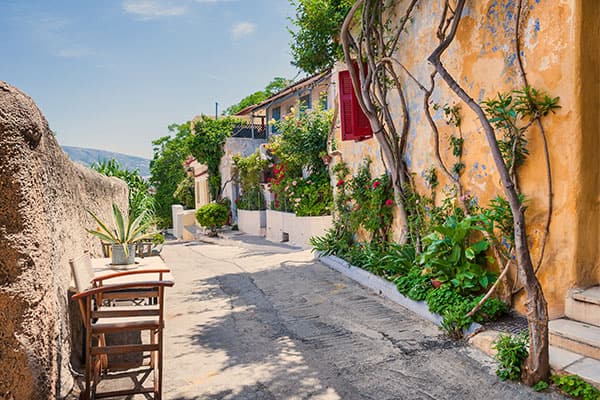 No need to be wary of Greece! Not only is the history tangible, the people are friendly, the food is delicious and the culture is remarkable. If you're passing through the Greek islands on a Europe Cruise, you must make it a priority to visit Athens! Here are 5 things to experience in one of the world's oldest cities.
1) VISIT THE ACROPOLIS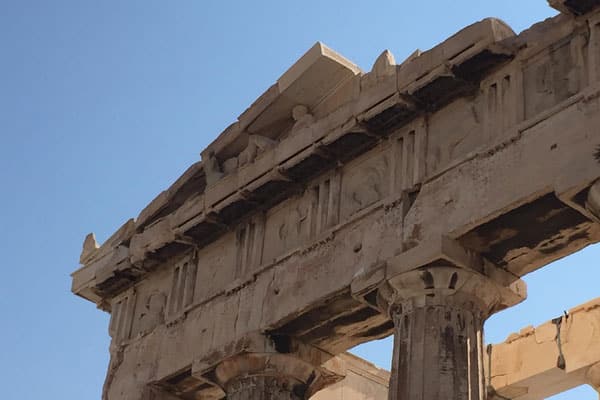 This is perhaps the most important thing you can do when visiting Athens. Even if history doesn't float your boat (cruise ship joke?) to miss out on the Acropolis would be to deliberately ignore one of the most significant sights of this region. Although most of the monuments of the Acropolis are undergoing a restoration process, it is amazing to see how much of these ancient structures have withstood years of destruction and bombardment. The cultural importance of the Acropolis is quite apparent from the on-going care and upkeep, and the Greeks remain proud of this cultural icon. Approaching these ruins is a true mind-trip as you'll feel like you're living in the pages of your history books! And who wouldn't want to travel back in time??
2) FIND HIDDEN ARTISAN ENCLAVES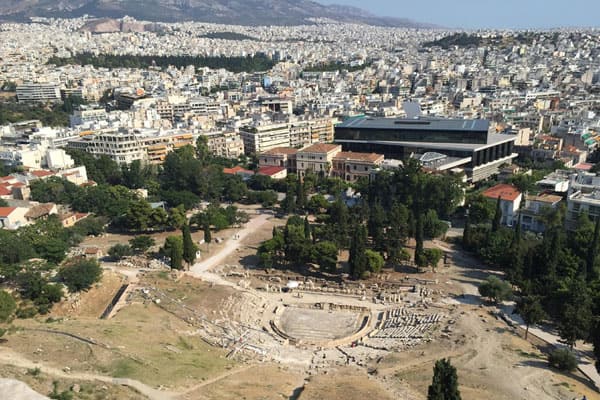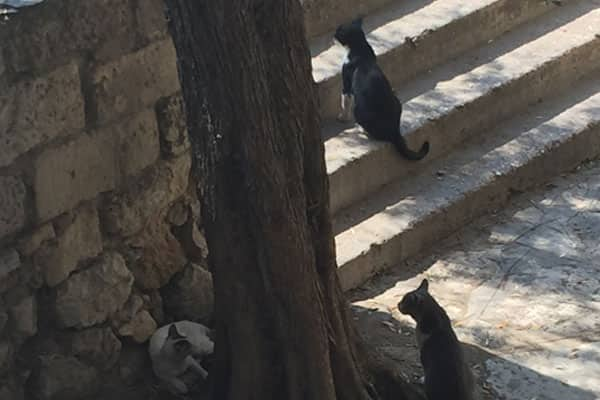 An added bonus of visiting the Acropolis is the unique journey down from it. Not only are the views incredible--you get a chance to discover hidden treasures whilst winding down cobblestone streets, chock full of souvenir shops, artisans, and the occasional cat posse (cute, not scary). Nothing beats the sounds of guitar playing and merchant chatter in a foreign city, especially with sprawling views of a vibrant metropolitan in front of you.
3. WANDER THROUGH FLEA MARKETS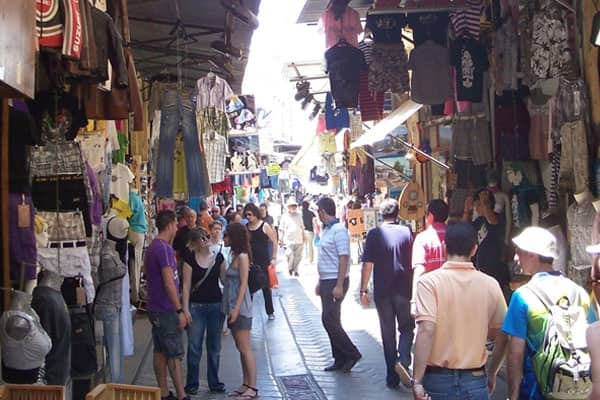 Just a short walk away from the Acropolis is a more contemporary scene, the Monastiraki Flea Market. Vibrant, pulsing and alive, there's plenty to explore and discover. Enthusiastic merchants double as entertainers hoping to attract a curious patron, don't be afraid to be part of the show! Pick up a souvenir or grab a quick snack, neither will disappoint.
4. CHECK OUT SYNTAGMA SQUARE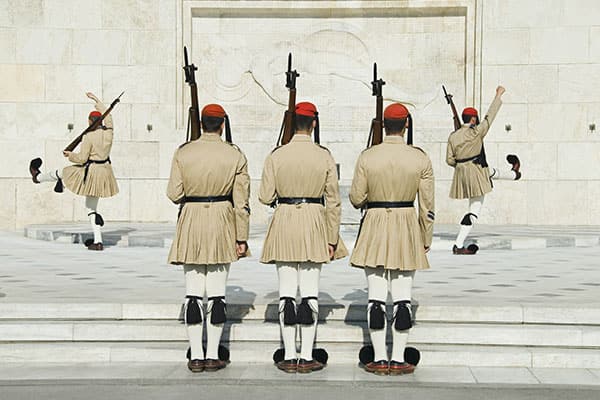 In the vicinity of the Acropolis and Monastiraki is one of the most significant historical and political squares in this ancient city. Syntagma, Greek for "Constitution," is where you'll find the Old Royal Palace which houses the Greek Parliament. Stick around to witness the theatrical changing of the guards 5 minutes to the hour every day. Syntagma is a bustling hub in the middle of the urban sprawl, and it's a useful space where you'll also find any transport you might need and serves as a point of reference for branching off into the city!
5. FIND A RESTAURANT OFF THE BEATEN PATH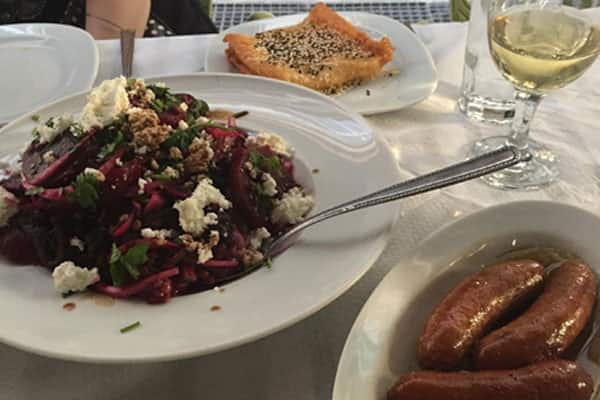 Greek food, one of the most iconic cuisines, is a must when you are cruising to Athens! When you're not taking advantage of Norwegian's Freestyle Dining, you can find plenty of good options for feasting on land. Though I had great luck wandering the streets for interesting and delectable eats, I found that the best cuisine takes a little investigating. That being said, don't be afraid to ask locals for advice! The people of Athens have plenty of suggestions--and are more than willing to share them! One of the best meals I had was at a restaurant named I Kriti, a place easily overlooked from the main streets. Try the local favourites such as tangy beet salad, Greek sausages, and deep fried feta wrapped in phyllo dough topped with honey!