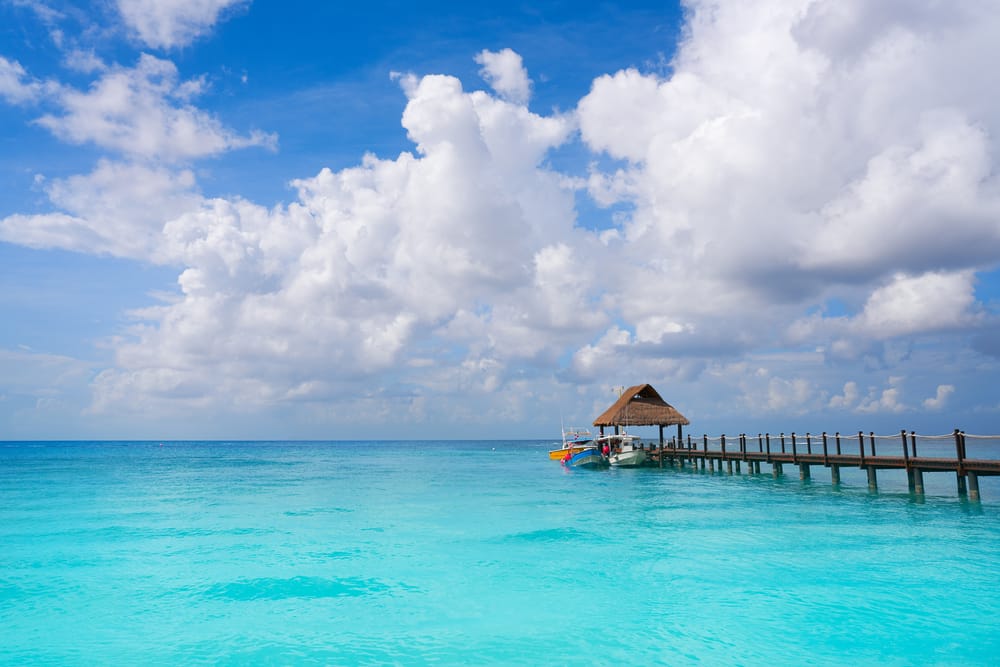 With a slogan like 'Live it to Believe It,' you know Mexico has to have so many more amazing experiences to offer besides its world-famous beaches. And the picturesque island of Cozumel off the Yucatan Peninsula is no exception. You can dive into the Mexican cultural experience through delicious foods and music, or actually dive into the warm, azure-coloured ocean waters. You can try a new adventure like swimming with the dolphins or wander back in time by exploring the incredible Mayan ruins. Here are some of the top Cozumel shore excursions to consider for your next cruise with Norwegian.
1. Tulum Mayan Ruins
Tulum is the only Mayan city to have been constructed alongside the Caribbean Sea, which means its blessed with an even more magical quality overall. This awesome shore excursion will take you on a ferry ride to Playa del Carmen, followed by a bus ride to Tulum, where you'll experience a narrated, guided tour of the ruins to see sites like the hieroglyphics, and the breathtaking views from atop El Castillo. Even if you're not a huge history buff, a visit to Tulum is worth it for the spectacular photo ops alone.
2. Chichén Itzá by Airplane
As both a UNESCO World Heritage Site and one of the New Seven Wonders of the World, Chichén Itzá is an impressive Mayan archeological site. This exhilarating Chichén Itzá shore excursion includes a 50-minute flight from the Cozumel airport to this prestigious Mayan ruin complex situated west of Playa del Carmen. Learn about the carved stones along the expansive tlachtli ball court, marvel at the 365-step El Castillo pyramid, see the High Priest's Grave, as well as the sacrificial cenotes - everything that makes Chichén Itzá the most-visited Mayan ruin site in all of Mexico.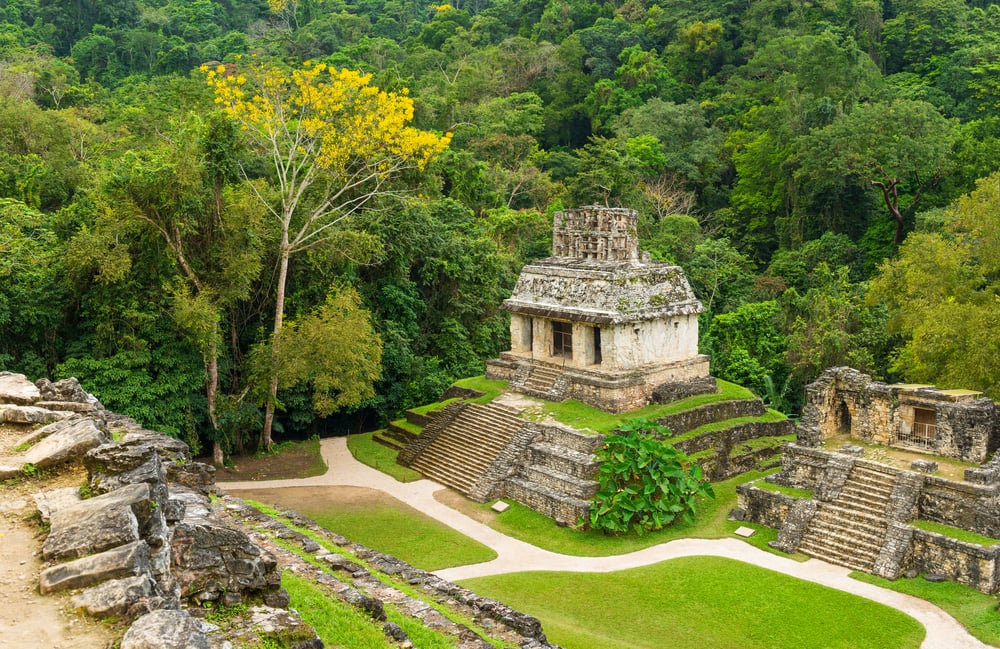 3. Dolphin Swim & Ride All Inclusive
This all-inclusive, award-winning shore excursion gets you up-close-and-personal with the curious bottlenose dolphin. These adorable marine mammals can swim at nearly 19 miles per hour, and can dive as deep as 820 feet! If you're lucky, you'll hear their squeaks, whistles, and maybe even witness some playful head-butting. The Dolphin Swim & Ride shore excursion is perfect for families as it includes dolphin interaction, food, and beverages, as well as sports activities like kayaking, paddle boarding, and snorkeling - you can even swim through an underwater aquarium!
4. Playa Mia Deluxe Beach Break
Chances are you're going on a cruise to get away from it all, so why not really relax and enjoy a laid-back day at the beach? You know you want to! Downtime is so carefree at Playa Mia Grand Beach Park. You can lazily soak up the warm Caribbean sun on the beautiful white sand beach flanked by palm trees, or go swimming, water sliding, or take the kids to the fun Buccaneer's Bay play area. Plus, there's access to non-motorized water sports such as Hobie cats, and kayaks, and a shopping area for some great cruise souvenirs.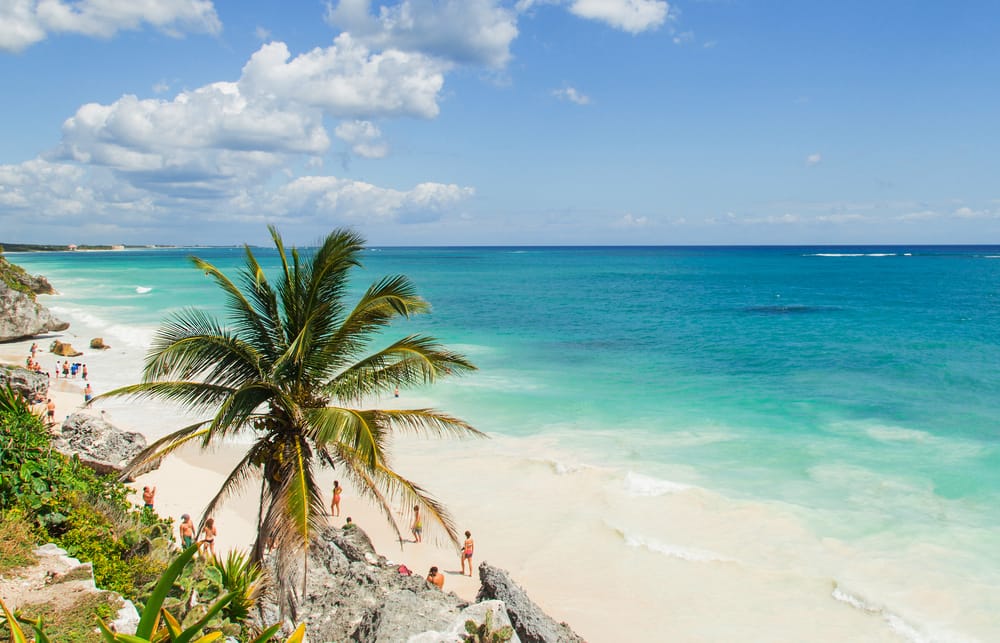 5. Fury Catamaran Snorkel & Beach Party
This fun-for-the-whole-family shore excursion starts with a thrilling ride onboard a 65-foot catamaran, which comes complete with a shaded area perfect for lounging. As if that isn't enough, you'll have the opportunity to snorkel among tropical fish in the warm Caribbean waters. Then, you can enjoy all-you-can-drink beverages as you make a trip to the private beach at Fury's Aqua Park, where you can have fun on the slides, trampolines, kayaks, and water toys, or simply soak up the rays on the beautiful white sand beach.
6. Xcaret Eco Park
With more than 50 attractions, Xcaret Eco Park offers a rich cultural experience showcasing the natural beauty and crystal clear waters of the Yucatan Peninsula. This one theme park destination offers the chance to swim in an underground turquoise-hued river, see an array of tropical fish in the Coral Reef Aquarium, and experience the Butterfly Pavilion, one of the biggest of its kind on the planet. There's also a cellar highlighting Mexican wines, a kids' world with suspension bridges and slides, plus an observation tower, a museum, and even authentic ancient Mayan ruins.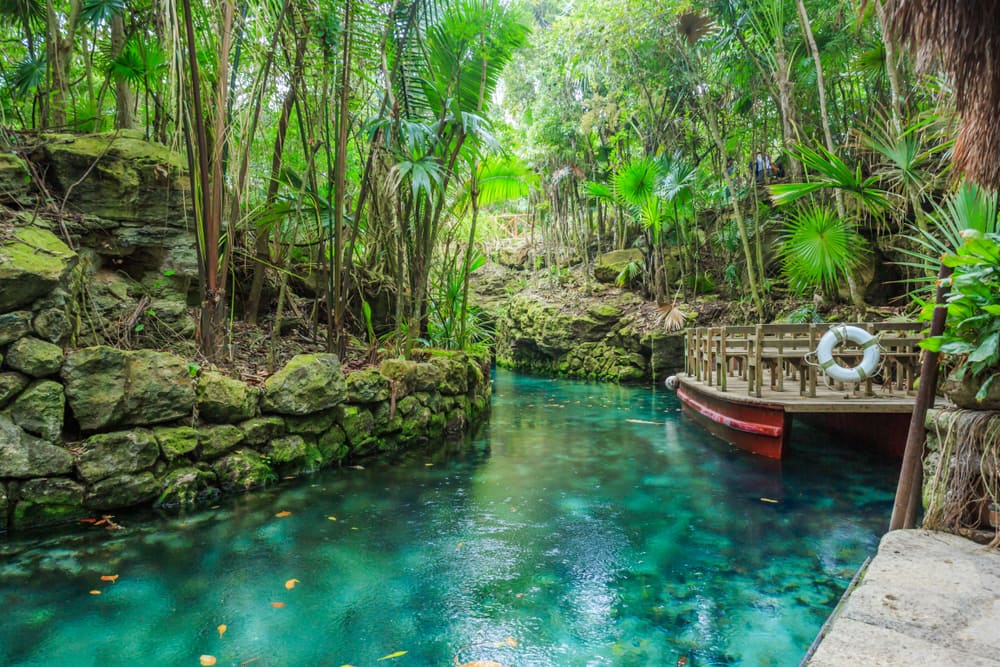 7. Salsa & Salsa
If you're looking for fun in the Caribbean sun that includes both drinks and snacks, the Salsa & Salsa shore excursion has got you covered! First, you'll learn how to make those delicious, frozen strawberry and lime margaritas. Next, you'll move on to making guacamole, pica de gallo, and an array of salsas ranging from tangy to fiery hot - all served with snacks that are perfect for dipping, of course. Then, you'll receive some basic salsa dance instructions. Since this entertaining outing takes place at a seaside resort, you can also enjoy the beach, as well as the expansive swimming pool.
Norwegian Cruise Line has 9 cruise ships offering 34 year-round cruise vacations visiting Cozumel, with convenient departures from Miami, New Orleans, New York, Orlando, and Tampa. If you want to really enjoy your cruise, consider taking a longer vacation such as the 14-Day Western Caribbean from New York. Besides visiting Cozumel, this fantastic itinerary will take you to Orlando, The Bahamas, Jamaica, Grand Cayman, Honduras, and Belize, as well as Costa Maya, Mexico. If you want to go even further, consider cruising in The Haven - which is like a luxurious mini cruise ship within a cruise ship!