When it comes to cruise holidays, I like to believe it's all about the journey rather than the end destination. This is why books that celebrate the cultures and lore of storied port cities are my compass, treasure maps, and constant sailing companions.
Don't get me wrong: I love to geek out on travel guides, too. When cruising the Caribbean, I want to know the Cayman Islands' ideal snorkel spots and the Bahamas' best duty-free jewellery stores. But a juicy book, whether it's a non-fiction narrative or an epic novel, offers a five-senses feast for the imagination. It inspires a trip you hadn't previously considered, and adds deep context to an itinerary already plotted.
Whether you're seeking great escape or deep exploration, here are some must-read books that capture the spirit of the Caribbean islands. What's more, they're sure to enhance your excursions.
Pirate Adventure:
Caribbean pirate stories may seem cliché, but the islands are steeped in its renegade history and propelled an entire genre of books and movies. Before touring the historical ports of places such as Key West, Jamaica, or Bahamas, dig into a classic selection: Treasure Island by Robert Louis Stevenson. Although some consider this swashbuckling adventure to be a children's novel, readers of all ages have appreciated the timeless tales of Long John Silver and Billy Bones.
For an entirely adult thriller, author Michael Crichton (Jurassic Park) adds mystery, suspense, and R-rated antics to Pirate Latitudes. Set in Jamaica's Port Royal, circa 1655, this intricate caper will keep you on the edge of your deck chair.
Island Romance:
If ever you dreamed on meeting your true mate on a Caribbean cruise, you'll swoon over How Stella Got Her Groove Back by Terry McMillan. It's every middle-aged woman's fantasy: A successful forty-something divorcee spontaneously plots a Jamaican holiday to knock her out of a lonely funk, and then finds herself falling for a local islander hunk. McMillan reaches beyond the romantic stereotypes, and inspires women to take risks, question their insecurities, and deeply indulge their wanderlust.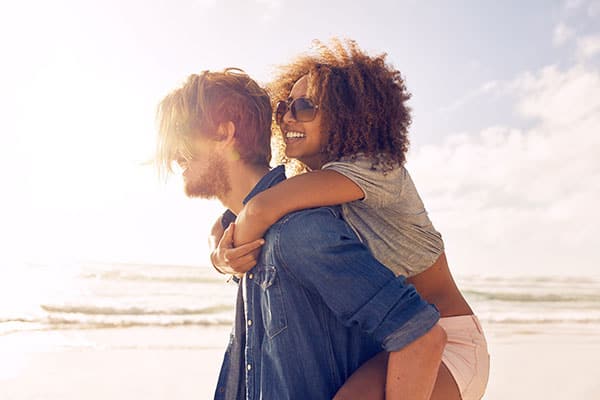 Literary Lovers:
Wide Sargasso Sea, by Jeanne Rhys is regarded as a literary masterpiece and a powerful exploration of human emotions, history, and Caribbean mysticism. Rhys' story, largely set in Jamaica and Dominica, revolves around a character from Jane Eyre: Antoinette, the madwomen trapped in the attic. Rhys illuminates the island locales as essential characters, evoking sensual colours, layers of symbolism, and provocative subtext.
Local Lore
When it comes to books about Key West, you don't need to reach for a novel. The island's history, crammed with crooked pirates, old-money inheritors, eccentric artists, gentle drunks, cultural revolutionists, and a battalion of free-roaming chickens, requires no fictionalization. Instead, I strongly recommend Postcards from Paradise, an anthology of essays, poetry, and short stories composed by local authors. Their tales share unflinching accounts and unconditional homage to the Conch Republic (as the island is known by its uprising citizen brigade).
True Story Sailing
Writer Ann Vanderhoof and her husband lived out every sailor's fantasy: With strategic planning, the couple quit their jobs, rented their house and embarked on a two-year voyage cruising the Caribbean in a 42-foot sailboat, visiting 47 islands in total. Vanderhoof's memoir, An Embarrassment of Mangoes offers a vicarious experience of life as a live-aboard cruiser. You'll also discover a spicy repertoire of rum-punch recipes, and colourful accounts of contemporary island cultures that are sure to inspire you to set sail to your dreams.