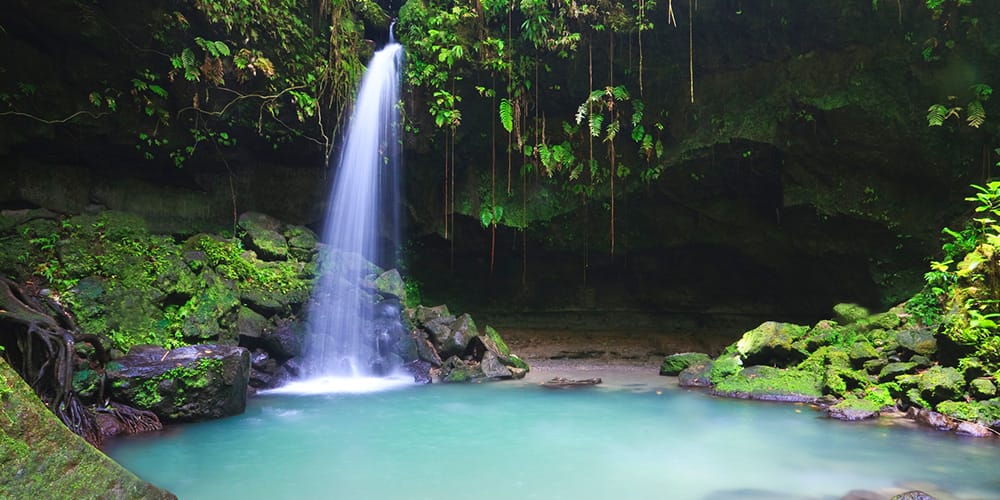 On a Norwegian cruise to the the Caribbean, you'll discover one new experience after another. The only trouble is choosing where to go and what to do.
Experience the Top Cruise Line in the Caribbean
In 2019, Norwegian Cruise Line was named the World Travel Awards winner for "Caribbean's Leading Cruise Line" for the seventh consecutive year. With two island destinations exclusive to Norwegian, Great Stirrup Cay in the Bahamas and Harvest Caye in Belize, almost every itinerary includes at least one day calling on one of these exclusive ports in paradise.
In 2020, Norwegian will offer cruises to The Caribbean from six different embarkation ports, giving cruisers a variety of options for where to start their Caribbean adventure from. Cruises stop at a combination of 22 different ports in The Caribbean and the Bahamas, with numerous itineraries that focus on Eastern, Southern, or Western Caribbean island groupings. There are almost 100 different itineraries to choose from, so there will likely be a perfect cruise for any traveler. Whether you are looking for the perfect spring break cruise or a respite from the winter, Norwegian has the perfect Caribbean cruise for you!
Be One of the First to Sail on Norwegian Encore
In 2020, cruisers sailing to the Caribbean will have the opportunity to be among the first to experience Norwegian Encore, the newest ship in the Norwegian Cruise Line fleet. Norwegian Encore made her inaugural sailing in November 2019 and is now completing her first Caribbean and Bahamas season; sailing from New York and Miami for the rest of the winter.
Norwegian Encore is also one of the largest ships in the Norwegian fleet, with a capacity of almost 4,000 passengers. The latest Breakaway Plus class ship will feature 15 different restaurants and 12 different bars and lounges, with a large variety of cuisines and specialties. Entertainment includes a trio of Broadway and other musicals, and there are leisure activities for passengers of all ages, including a top-deck racetrack that extends 13-feet out over the sea and the largest at-sea open-air laser tag course.
Delve into Caribbean History
The Caribbean Sea was the home to several ancient civilizations. The Mayans were one of the largest civilizations in Central America. They were primarily located in modern-day Guatemala, Honduras, El Salvador, Belize, and some states of Southern Mexico. On a cruise to the Western Caribbean, you will have an opportunity to visit several ruins of the ancient Mayan cities, such as Tulum or Chichen Itza. Exploring any of these is made that much easier with a shore excursion.
In the Eastern and Southern Caribbean, you can visit many of the islands colonized by Spanish, British, French, and Dutch explorers of the 15th through 19th centuries. These colonial outposts gave rise to the trade of Central and South American goods to Europe, and also were the basis for stories such as those of the Pirates of the Caribbean.
Caribbean Cuisine and Drinks
With so many cultural influences in The Caribbean, it naturally translates into a unique variety of culinary delights and delightful libations. Seafood plays a central role in the cuisine of the region, with specialties such as conch, lobster, and ceviche being popular dishes in multiple locations. Tropical produce is also prevalent in the cuisine of the area, with fruits such as starfruit, mango, guava, and papaya playing an important role. Coconut is also commonly found in the dishes of the region.
The Caribbean is also home to many liquid libations, chief among them being rum. Sugarcane is one of the principal agricultural products of the Caribbean, and rum production plays a vital role on many islands in the region, such as Puerto Rico, Cuba, and Barbados. Along with more fine dining options appearing in the region, there is also an increasing selection of wine to be found as well. You will also find most of the locations also have some form of local and/or craft beer as well.
Amazing Adventures Await You in The Caribbean
The Caribbean is renowned for its incredible array of aquatic activities. Snorkeling with tropical fish, stingrays, and sea turtles, SCUBA diving through incredible coral reefs or shipwrecks, or on-the-water adventures like surfing, stand-up paddleboarding, parasailing, or kayaking, there are ample opportunities for everyone to enjoy their time on the water. For those looking for a more relaxing experience, The Caribbean is home to some of the most beautiful beaches in the world, where you can relax with a good book and work on your tan too.
On land, there are also plenty of opportunities for adventure. Ziplining is extremely popular throughout The Caribbean. On Roatan, you'll find one of the longest and highest zip lines in the world. In nearby Belize, you can go river tubing through the rain forest. In Ocho Rios, Jamaica, you can go river tubing, or bamboo rafting as well. Or, go cycling or ride an ATV in Bonaire, just to name a few options.
If wildlife is your thing, there is a wide variety of wildlife you can encounter in your Caribbean cruise, both in the water and on the land. From swimming pigs and dolphins to monkeys, manatees, stingrays, nurse sharks, and macaws, you can find a number of opportunities and excursions to see and in some cases, even interact with the local wildlife.
If you haven't made up your mind yet on which Caribbean cruise is right for you, be sure to enter your e-mail and sign up for Norwegian cruise deals to have the latest news and specials delivered right to your inbox.