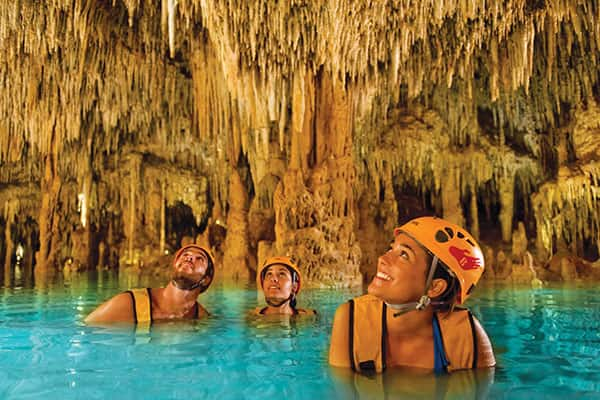 What's it like to cruise the Caribbean with your kids in tow? For starters, the exact opposite of a cross-country car-trip trekking nightmare. In fact, for families, sailing the Caribbean will be one of the most memorable experiences of your life – and I mean that in the very best of ways.
Think about it: Tropic temperatures with daily swim time, and every kid's onboard fantasy activities – from Aqua Parks to Circus School. And when it comes to selecting your port city excursions, there are so many to choose from, the only challenge will be finding your favourite. Here are some of the most popular shore excursions for a variety of age ranges and interests for your kids to enjoy on your next Caribbean cruise:
A Taste of History in Cozumel, Mexico
Who says historical tours have to be boring? Save your typical museum outing for another time. Instead, do something unusual and visit Discover Mexico Park, where your family can combine Mayan culture with an experiential lesson in the ritual of making chocolate. Adults and kids alike will learn to make your own chocolate bar, which of course, comes with generous samplings.
After class, take your kids to explore some more of the park, either with a guide or on your own. You'll see replicas of ancient civilizations and pyramids, as well as intricate Mexican artisan crafts. On the way out, select fine coffees to take home for gifts (especially for your friends planning family car trips!)
Water Activities in Bridgetown, Barbados
There are so many varieties of sea adventures for exploring marine life whilst cruising through the Caribbean, but one of the most family-friendly and unusual ways is a submarine tour in Bridgetown, Barbados. With depths up to 130 feet, and all from the perspective of a comfy seat, you'll see almost every kind of aquatic wonder, from coral reefs to colourful fish. It's the aquarium that moves with you – or is it more like the other way around?
Explore Stingray City in the Cayman Islands
I always strive to suggest little-known local spots; however, in the Cayman Islands, you simply must experience their most popular family excursion, Stingray City. Don't be deceived by the name: stingrays are known for their gentleness, and they are extremely sweet in spite of their oddball appearance. You can swim right alongside, and even try to pet these peculiar marine creatures that cruise in large schools and congregate in the shallow waters.
Rain Forest Tropical Canopy Adventure in Puerto Rico
Indulge your Tarzan dreams! Take a trip deep into Puerto Rico's rain forest, where the entire family (including kids 5 yrs. and older meeting height/weight requirements) can swing from trees and platforms in the Puerto Rican rainforest, whilst belting out your best jungle mating calls. The Rain Forest Tropical Canopy Adventure includes 8 horizontal traverses, as well as a vertical drop. As with all excursions, rigorous safety protections are designed for every activity. Kids get to act out their wildest imaginations, whilst parents get peace of mind!
Island Beach Hopping
With so many mind thrilling, adrenaline pumping, imagination-expanding activities to experience, I strongly recommend reserving at least one port-stop excursion doing one of the simplest, yet most memorable activity of every trip: the beach.
Just think: No chairs, umbrellas, or towels to lug; no meals to pack or ice chests to haul. On your Norwegian cruise beach excursions, everything is provided for you.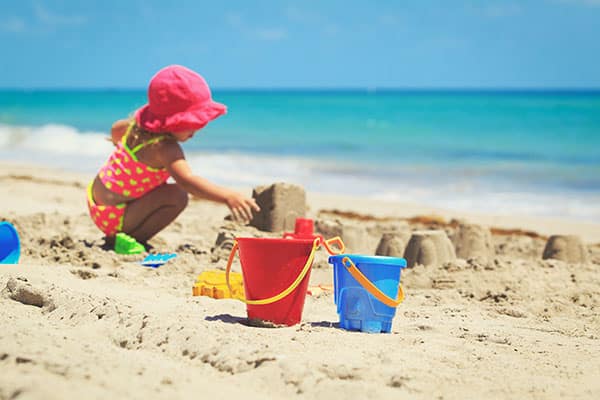 Almost every port stop offers an excursion to the islands' most beautiful swim spots, with many options to choose from. Meals, chairs, and equipment are provided. Some destinations offer private cabanas, as well as tropical drinks. This is one trip when you'll never hear anyone in your family holler, "Are we there yet?" Instead, your one problem may be the ever-steadfast chant, "But I don't wanna leave yet."
Oh, bartender!