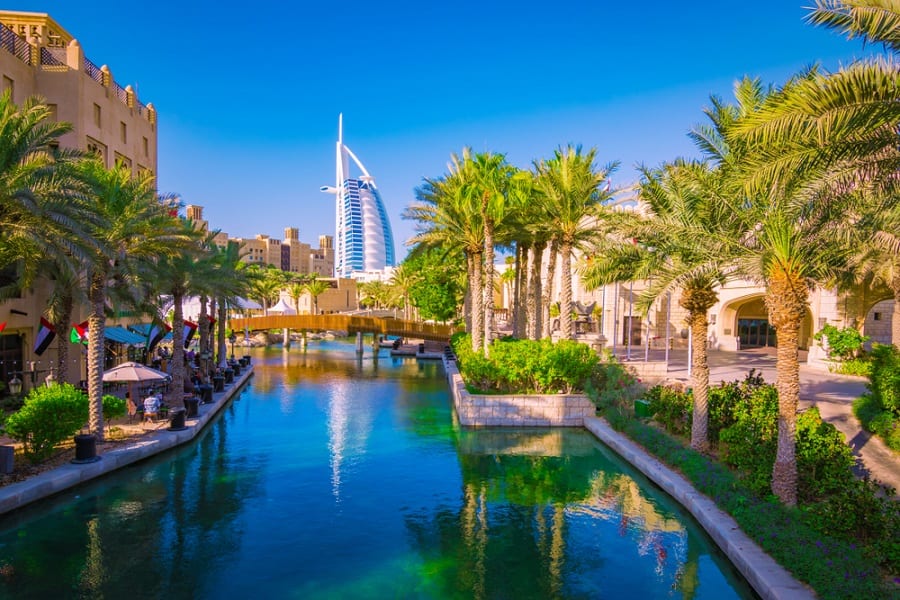 Dubai is one of the wealthiest cities on the planet. It's a feat of architectural engineering and design. Nowhere is the concept of "ancient blended with modern" more appropriate than in Dubai. Of course, there's definitely a dress code in this wealthiest of world cities. If you're visiting the United Arab Emirates on your next cruise vacation, it pays to be prepared. Here is a list of must-have clothing items for any visitor dressing for a Dubai cruise.
1. Dressing for the Heat in Dubai
Dubai is definitely hot — in property prices, in haute couture, in gourmet restaurants — in short, all the trappings of one of the world's wealthiest locales. This means you should consider the climate when choosing what to wear. However, make conservative clothing choices when going on cruise excursions. Deep necklines, tank tops, short shorts, or anything too racy ought to be avoided. Remember that these rules do not apply to women alone. Men must also dress modestly when visiting the United Arab Emirates.
2. Dressing for Religious Sites
While Dubai is a modern, cosmopolitan city accepting of most forms of dress and religious expression, if you venture to visit religious sites or the more conservative parts of the city on an excursion, it's important to be covered. Women should wear headscarves in these environments. If you visit a mosque during your stay, make sure you are covered. Respecting the religious and conservative nature of Dubai will help you blend in and enjoy your stay. You'll be able to learn about the ancient religious history of this part of the world and observe how people participate and worship.
3. Beach Attire in Dubai
Swimwear is acceptable on the beach and at the pool, but more businesslike attire is appropriate for the city. However, shorts and short-sleeved shirts are perfectly appropriate in all but the most conservative areas. Dubai is one of the most relaxed places in the Middle East when it comes to dress codes. However, be prudent with your bathing suit choices on beach excursions. Thong bikinis, whether you are male or female, are frowned upon. It's best to bring a suit that offers more coverage, as the hotel may ask you to change. It is illegal for women to sunbathe topless.
4. Casual Attire for Dubai
Jeans are permitted in Dubai, as even local women wear them under their abayas. However, when visiting the malls on a cruise excursion, wear more conservative clothing such as long-sleeved shirts and jeans. Avoid anything excessively tight or sheer. The malls are chilly anyway, so you'll find a major difference in the temperature indoors. Air conditioning in Dubai is serious business! Many Muslim women have complained about foreigners wearing improper clothing in the malls and have requested that visitors respect the Dubai dress code.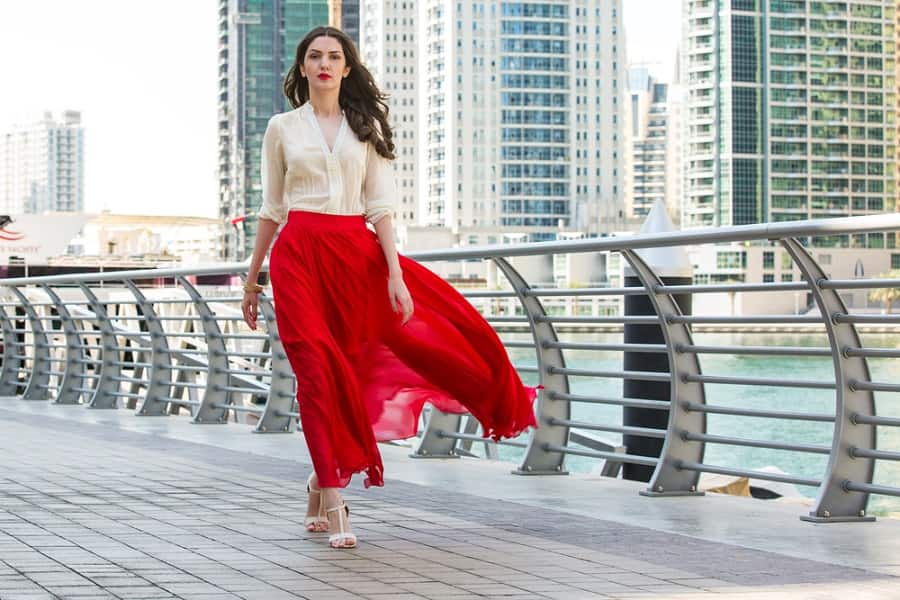 5. Observing Ramadan
During the Muslim Holy Month of Ramadan, everyone should dress conservatively if they are visiting Dubai on a cruise excursion. This is a religious time observed by all Muslims. Visitors should avoid wearing short sleeved clothing, tank tops, or shorts, men and women included. During Ramadan, people fast until the sun goes down, so take that into consideration if you are visiting during the holy month.
6. Dress Codes for Hotels in Dubai
Life inside the hotels is far more casual. You can wear beachwear and casual clothing indoors as much as you like if your cruise excursion includes a hotel visit. The hotel will probably have good advice on dress codes in various parts of the city. A good key concept to keep in mind outside your hotel is that knees and shoulders should be covered.
7. Dressing for Dubai's Cooler Weather
Deserts cool down at night, sometimes with a dramatic temperature change. Dubai in the winter is no different, so it's a good idea to pack a light cardigan or jacket. A pashmina or other scarf would be useful, too. Remember to check the forecasted temperatures before you head out on your cruise excursion, so you know what kinds of clothes to bring along. For example, summertime in Dubai would be far too hot for jeans, and wintertime requires warmer clothes for the evenings.
It's very important to respect the culture you are visiting. If you want to wander around town in a bikini, you're better off choosing a place like Key West for a vacation. Dubai takes its dress code very seriously, and while it is one of the more relaxed places in the Middle East, it's advisable to pay attention to cultural styles of dress. Police can and will get involved if you are dressed very inappropriately.
The regions of Sharjah and Ajman are under Sharia law and are much more conservative. This also means that transgressions of dress code in these areas will be dealt with more severely. Pay attention to your surroundings at all times and be aware of the rules in each area. You'll have a seamless vacation experience if you're always aware of your surroundings and the proper dress code in any given situation.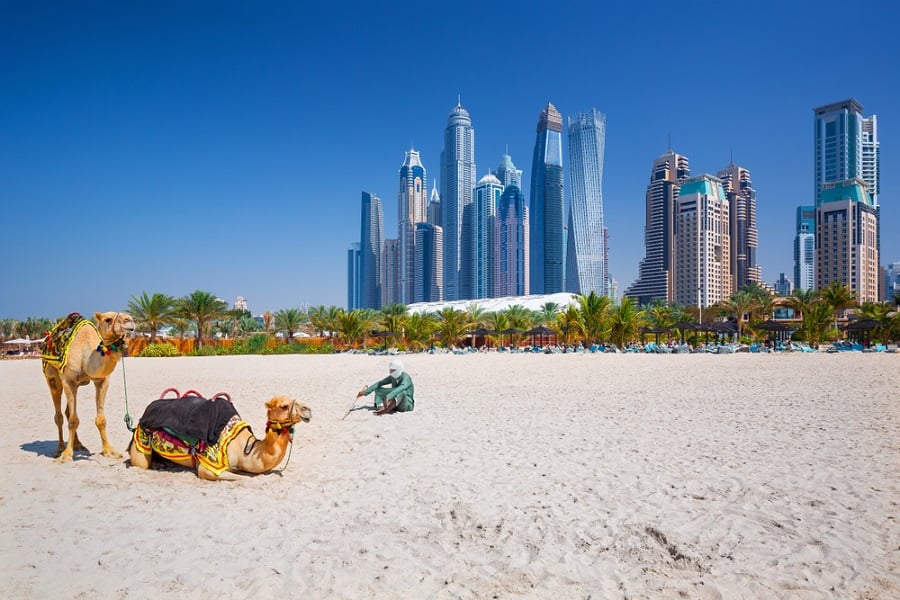 Dubai is a beautiful, vibrant, modern city, and a delight for visitors from all over the world. However, it is fairly culturally conservative and respecting the dress code while on cruise excursions will ensure your vacation goes smoothly. Once you've become accustomed to the way people do things in Dubai, you'll find yourself immersed in one of the most incredible cities on the planet. You'll learn more about the beauty of this culture and its incredible food, architecture, and zest for life.
Sign up for our emails to be the first to hear about upcoming cruise deals and specials with Norwegian Cruise Line.