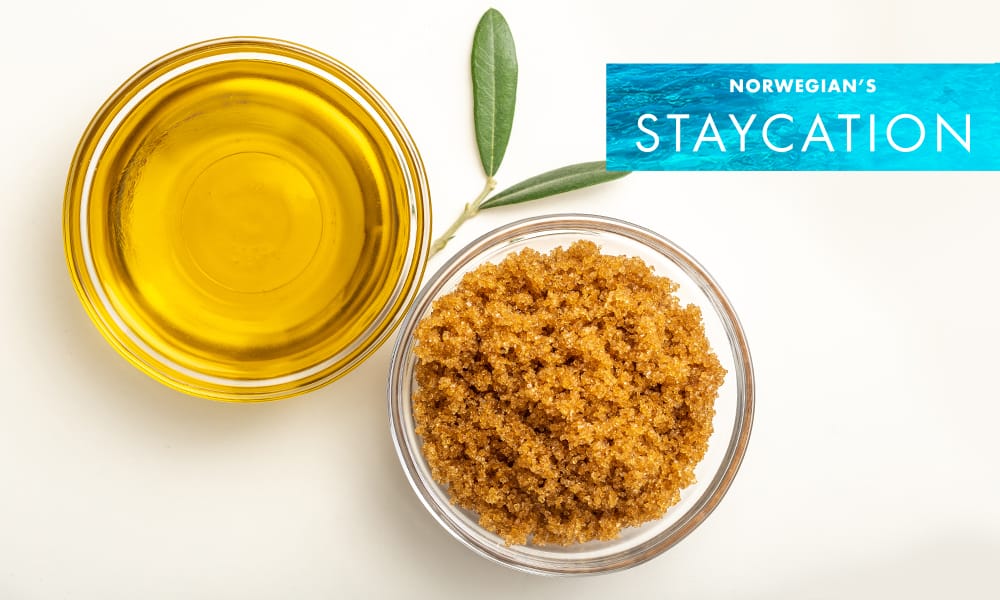 This isn't just lip service, it's LIP SERVICE. Learn how to create this sweet Sugar Lip Scrub from our experts at Mandara Spa. Soften up your days with these delicious all-natural ingredients rich in essential vitamins, minerals and antioxidants. And, be on the lookout for more easy-to-make elixirs coming your way!
SUGAR LIP SCRUB
Ingredients:
1 TSP of Brown Sugar
1 TSP of White Sugar
1 TSP of Honey
1/2 TSP of Olive Oil
Instructions:
Mix all of the ingredients together in a small bowl. You can add more or less of some ingredients to get the consistency you prefer.
To Use:
Apply the scrub to your lips and massage it around for about 20 seconds or so. Wipe off for instantly smoother lips!
Brown Sugar
Has anti-bacterial properties and vitamin B.
White Sugar
Naturally draws moisture into the skin, is a natural AHA that encourages cell turnover (for younger looking skin!) and natural source of glycolic acid which can help sun-damaged skin.
Honey
A natural source rich in essential vitamins, minerals, and antioxidants. Absorbs and retains moisture.
Olive Oil
Full of vitamins, minerals, and proteins. Acts as a natural moisturizer. Has regenerative powers to help simulate the healing of skin.