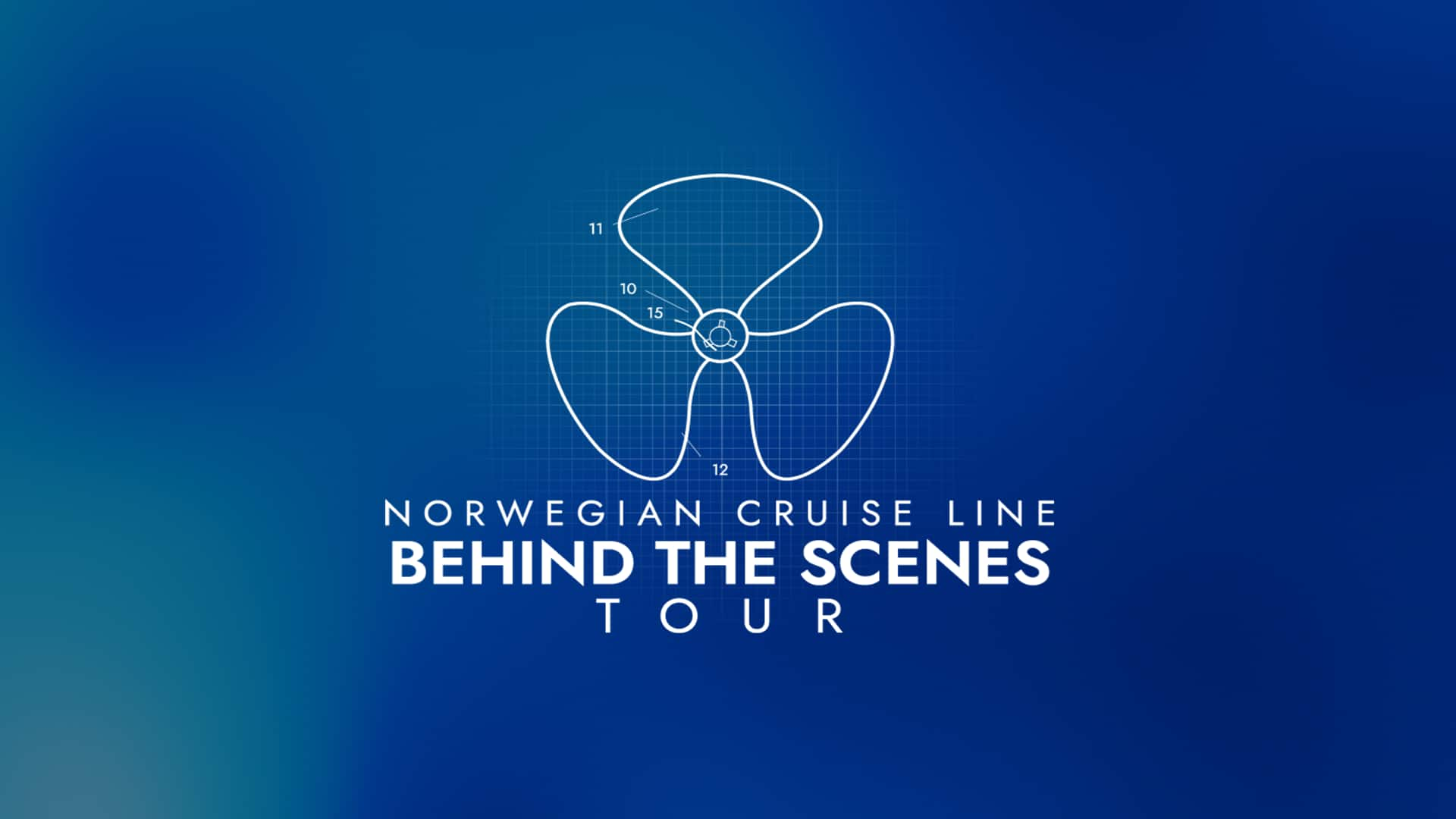 Sparkling pools, luxurious spas, clubs and bars of all types, delicious restaurants and spectacular entertainment, these are just some of the typical experiences you can expect aboard Norwegian Cruise Line ships. But have you ever wondered how these extraordinary floating cities function? It's not magic, it takes a huge staff of specially trained individuals working 24/7 to maintain everything the average cruiser may not have ever thought about.
Ready to start planning? Explore all Norwegian cruises.
Go Behind The Scenes & View The Bridge
Whether you're new to cruising or a bona fide expert at sea, it's likely that taking a Behind The Scenes Tour with Norwegian, with exclusive access to the bridge, will have you seeing things from a new perspective. In fact, many other commercial cruise lines don't even allow guests to view the bridge when they go behind the scenes. Talk about exceptional, right? And if you've been on one of those other tours, Norwegian's is a great way to compare the depth of detail their entire staff takes into account to create the perfect guest experience on each and every sailing. From the kitchen to the theater to laundry and beyond, A Behind The Scenes Tour truly shows you the belly of the beast that keeps your vacation going.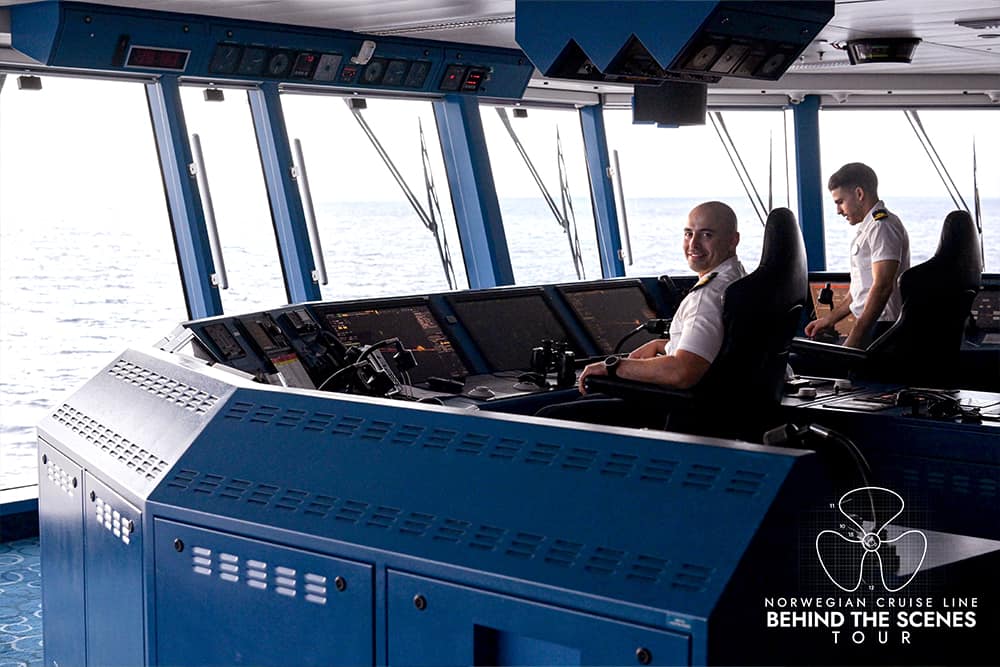 Now Available to Book Before You Sail
It's amazing to me how many people are devoted cruisers but never even knew that this tour exists. Probably because up until now, you could only book the tours once you've boarded your ship. But, for the first time ever, Norwegian has extended the opportunity to book your Behind The Scenes Tour before you cruise by calling your personal cruise consultant or by booking online! I want to note that tours are limited and tend to fill up fast, so I recommend trying to book as early as possible. Also, closed-toe shoes are required, so make sure you pack a pair if you plan on going. You'll be happy you did because there's plenty of walking and you'll want to be comfortable.
RELATED CRUISES:
7-Day Mexican Riviera Cruise: Cabo & Puerto Vallarta
14-Day Caribbean Cruise: Dominican Republic, San Juan & Cozumel
7-Day Caribbean Cruise: Great Stirrup Cay & Dominican Republic
Navigate I-95 Without the Crowds
Our tour guide was charming and delightful like all the staff at Norwegian. He walked us through the I-95, yes you read that correctly, named after the highway, the largest path the staff uses to get around the ship is called the I-95. Unlike the actual I-95, this hallway was organized, open and not overcrowded with people blaring horns - though it did have plenty of hustle and bustle. The walls are different than the lovely interior designed halls you'll find above, stripped of all the fancy makeup, this is where you get to see the bones of the ship with thick piping across the ceiling and shiny non-slip floors.
Starting with the star of the show, the theater, you'll be taken backstage to see the the dressing rooms with glamorous, classic light-bulb mirrors and beautiful costumes neatly hung in rows. You'll also be able to walk across the stage and look out at the sea of roughly 850 plush red velvet chairs. Then you'll see my personal favorite - the sound and lighting booth. Located up on the top of the theater behind the audience is where the real magic happens. These backstage technicians are the backbone of every production that goes on and without them the whole show would go dark, literally. Have your questions ready! Your guide will be happy to tell you all about the shows, training, where the cast auditions and rehearses - it's your time to shine!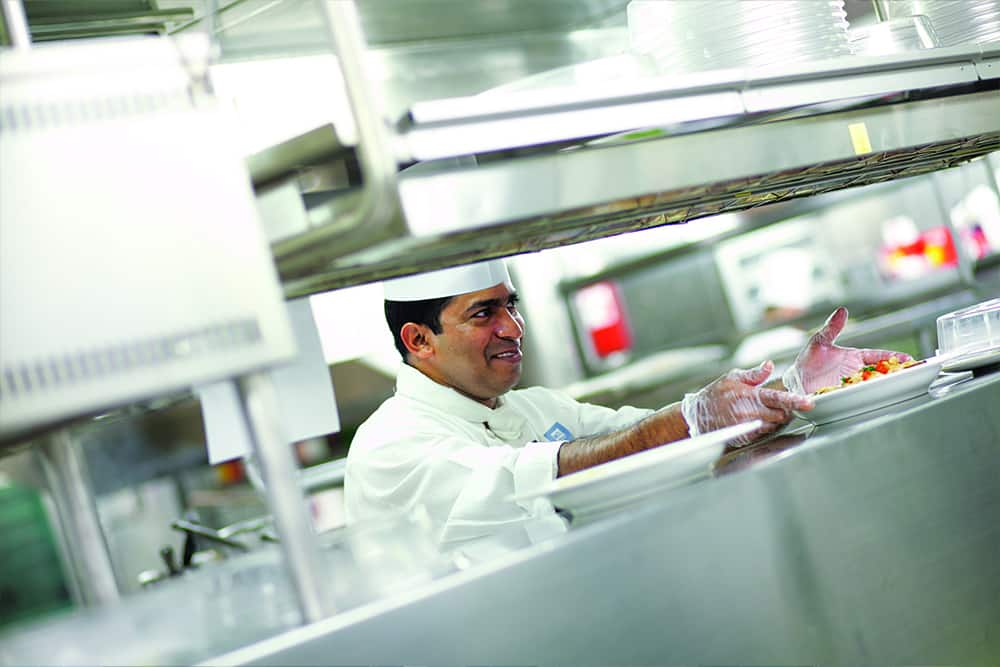 Watch How Thousands of Meals Are Prepared
Then there's the kitchen otherwise known as The Galley and let me just say, this was by far the largest kitchen I have ever seen in my life - which makes sense when you have to feed thousands of people breakfast, lunch and dinner every single day. If you've ever worked back of house, this is something that would truly impress you. As you enter, you see a team of workers in crisp, white uniforms, hurriedly prepping and plating with great care and precision. Everything is laid out in organized stations exclusively dedicated to specific tasks and services, down to 24-hour room service. One might say, the staff runs a tight ship, (ha) following strict procedures and recipes to create the perfect meal every time.
From The Galley you'll go to the Provisions Area where you'll get to see massive dry and cold storage rooms and gigantic refrigerators. As they'll explain to you, this is where food is received and stored throughout the cruise. You can ask things like where they source the ingredients, how they limit waste, how the ship gets supplies and all kinds of questions regarding the nitty gritty of bringing fine dining to thousands of hungry travelers across the seven seas.
Venture Below Sea Level
Next, they'll escort you to the enormous laundry room, where you'll get to see how they wash and prepare four tons of laundry every day! You'll see how they separate items, check water sanitation, reserve water waste and more. Also, the laundry room is located below sea level, you wouldn't have any idea being there, but it's pretty cool!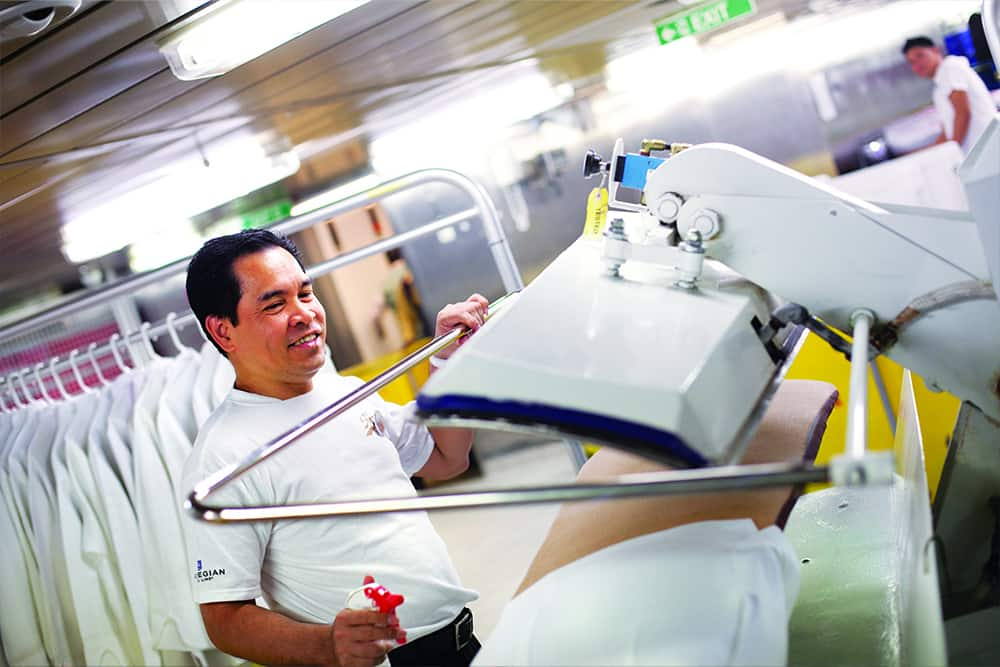 See The Engine Control Room and The Bridge
After that, you'll get access to one of the most important rooms on the ship - the engine control room. Inside, you feel like you're in a spaceship with walls of blinking lights, computer screens, numbers and sounds happening all around, and engineers dressed like astronauts in all white spacesuit-looking jumpers. They'll be able to answer any technical questions you have about the ship.
And finally, you have The Bridge, no that isn't a Star Trek reference, The Bridge is actually what cruise ships call the room where they navigate the ship, and Norwegian is one of the only commercial cruise lines that allows guests in this area. This expansive room of massive windows provides completely unobstructed views of the open ocean, and it is stunning. You'll get to learn about the ship's officers, the command and anything else you want to know about what it takes to be a ship captain. You won't be surprised to know that nowadays it's pretty much 100% automated, but there is still a joystick in case they need to steer the ship manually. It's not the pirate ship wheel you're imagining, though. But not to worry, The Bridge is plenty impressive all on its own.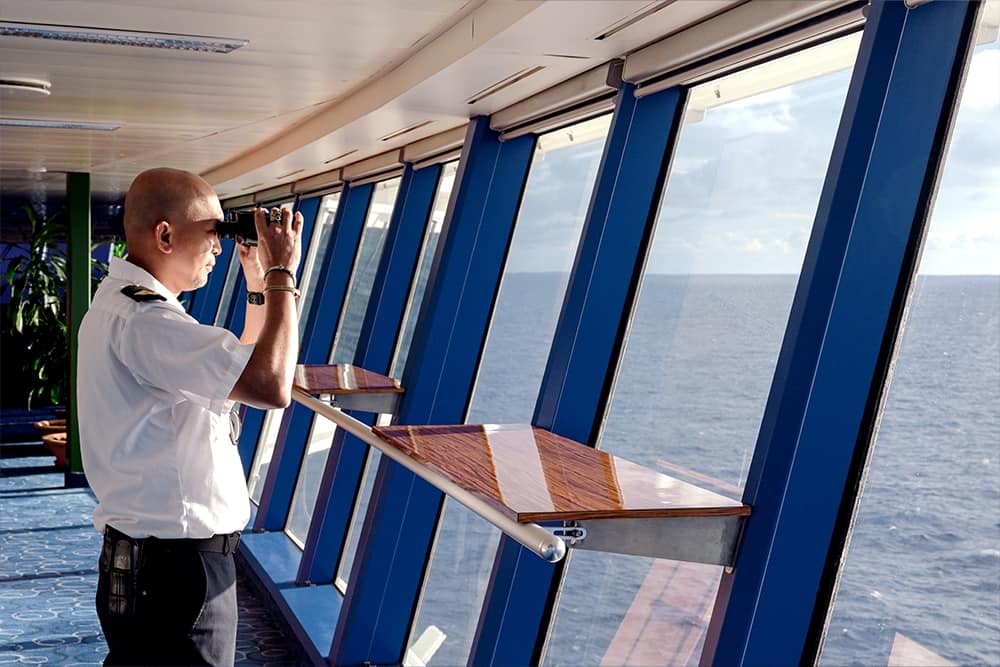 Afterwards, the tour is done and you can go back to splashing in the sunlight, or enjoying a drink by the pool, all with a whole new understanding of all the work that goes into giving you an incredible vacation. Overall, the tour lasted about an hour and a half and did not feel very long at all, though it did require a bit of walking, it was absolutely worth it. I recommend it for cruisers of pretty much any age. New cruisers and experienced ones, if you haven't done a Norwegian Behind The Scenes Tour, it's definitely something you should consider.
Be sure to sign up for the emails so you're always in the know about the latest cruise deals, itineraries, and special offers.
To book your Behind The Scenes tour, log in to your MyNCL account. Let us know if you've recently taken a tour or have one scheduled on your upcoming cruise!