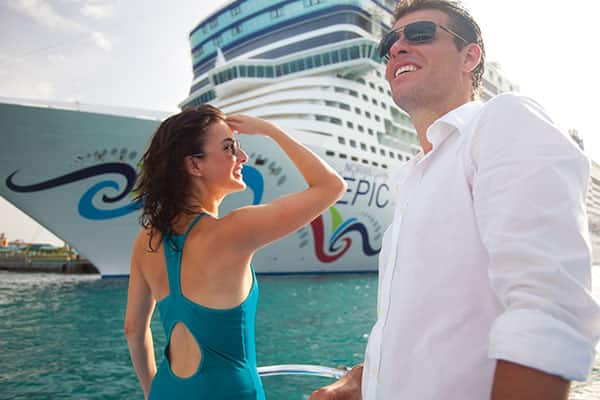 What could be more exciting than planning your cruise holiday? Just think of the endless possibilities! Where will you go? What new exciting adventures will you have?
Whilst some people hate the thoughts of figuring out their holiday details, it shouldn't be a chore, it should be exhilarating! Let's take a took at how to plan your cruise holiday by answering the following simple questions:
People:
How many people will be cruising? If it's just you and a significant other or even if you're taking along your kids, it's easy to act as the decision maker as to where and when you're going. If you're travelling as a larger family, it might take a bit more coordination overall. Time to get those old friends and lost family members together again. And no matter their ages, there are always activities and excursions for cruisers of all ages to enjoy!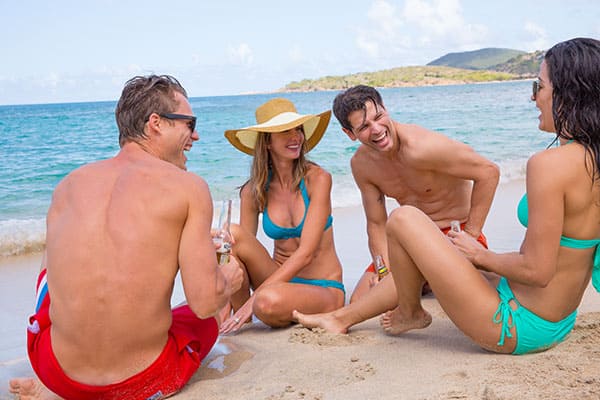 Places:
Close your eyes and picture your dream holiday. Where are you and what are you doing? This simple insight will provide a great starting point when it comes to planning your cruise. Are you interested in adventure or relaxation? Romance or shopping? Nature or culture? Maybe you long to see the glaciers of Alaska. Or maybe exploring the cobblestone streets of the Cinque Terre or snorkelling along the Great Barrier Reef would be more your thing. Whatever your destination, there's a cruise for that.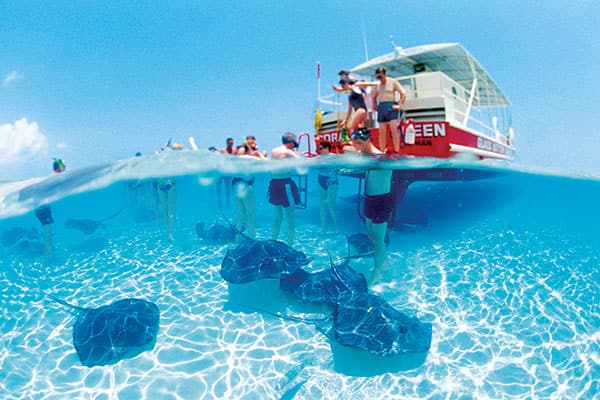 Pick your Length of Cruise:
How much holiday time do you have? If you have a week to 10 days, you could enjoy just about any 7-night cruise including travel time. If you've got 10 days+ plus, a European adventure might just be in the cards. And if you've only got a weekend, a Bahamas & Florida cruise may be the perfect fit. No matter your holiday length is, I highly suggest extending your cruise holiday by a few days to enjoy a pre- or post- cruise stay at your departure port. You're already going to be on holiday so why not? It's not like you're in a hurry to get back to work!
Pick your Budget:
How much money do you have to spend? A cruise holiday is still one of the best values for your hard earned holiday dollars. With so many amenities included, it's an economical choice no matter what length of cruise you choose. But, here's another enticement for the budget minded: select cruise itineraries where 3rd and 4th guests in a stateroom sail for free, which means it's actually less expensive to take your kids on a cruise than it is to pay for childcare at home!
Pick Your Stateroom:
If you're looking to stick to a strict budget, an inside stateroom may be a great choice. But if you're longing to lounge on your own private balcony as you take in those tropical island or glacier views, a balcony stateroom would definitely be the better choice. And, I hate to say it, but if you don't choose what your heart really desires, you're bound to be disappointed. If you're travelling as a couple, consider cruising in a suite, a penthouse or even in The Haven, a luxury experience with 24-hour butler!
Planning Assistance with Cruise Coach
Now that you're mind is full of holiday possibilities, here's one final tip to help plan your cruise. Cruise Coach is an interactive tool that's accessible 24/7. Since you've already established what's important to you on your cruise, it's easy to plug that information into Cruise Coach, which will then present you with 3 different cruise holidays matched to your desires
And before you know it, you'll be planning your next cruise holiday. And then your next, and your next…well, you get the idea.