Caribbean Islands or The Mediterranean Sea? A riverboat down Paris' Seine River, or a helicopter ride above Alaska's fjords? If you're considering Norwegian Cruise Line for a romantic couples' cruise vacation, the world is yours for the taking. But no matter which island, region, or continent you choose, Norwegian's cruise ships all share the same distinction: An array of onboard offerings tailored for romance, luxury, and of course, a little decadence thrown in... From an intimate couples' massage to a full-staged wedding, Norwegian Cruise Line's fleet offers keepsake cruise experiences of a lifetime.
Here are some suggestions for maximizing your pleasure with some of the top couples' cruise ship experiences with Norwegian:
The Love Boat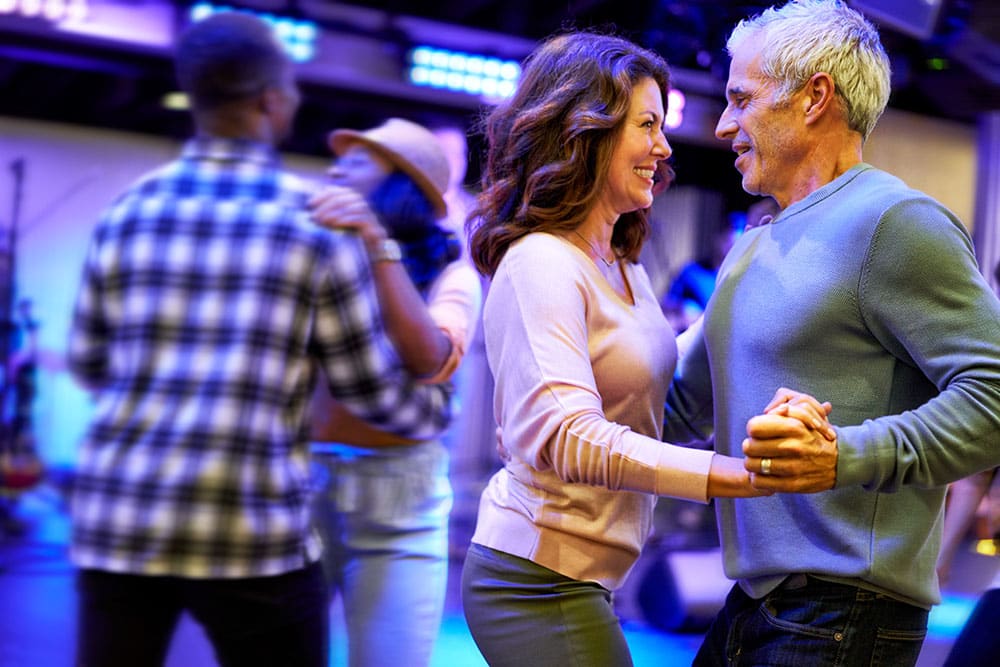 Will you be celebrating a honeymoon or anniversary while on your cruise? With Norwegian's romance package you can surprise that someone special with chocolate-covered strawberries and sparkling wine in your stateroom. You can also have a dozen red roses delivered to your cabin for a classic touch of romance. Enjoy tea service for only the two of you from the privacy of your stateroom. No matter what the occasion, whether you want to renew your vows or celebrate your honeymoon, a romance package is the ideal way to surprise your romantic partner. There are six different pamper packages to choose from.
Spa-licious Luxury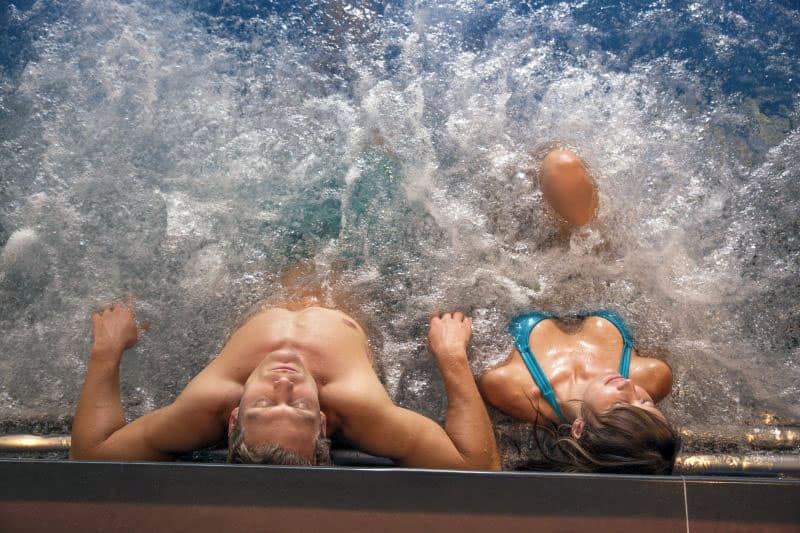 Whether you prefer to indulge in a personal massage, or invite your partner for a side-by-side soothing, bodywork session, Mandara Spa offers a full complement of luxury treatments: Try a steamy Hot Stone massage, or maybe a full Thermal Suite Spa package, complete with hot tubs, steam rooms, sauna, and waterfalls. For your special evening out, polish off with even more pampering from Norwegian's salon. Here you can choose a mani-pedi, blowout, or the perfect beach curls.
But don't stop there... Surprise the one you love with flowers. Just imagine returning to your room after a spa treatment with a dozen red roses waiting for you from one of Norwegian's Romance Packages. Surely your evening is off to the right start. Enough said.
The Best Table on Board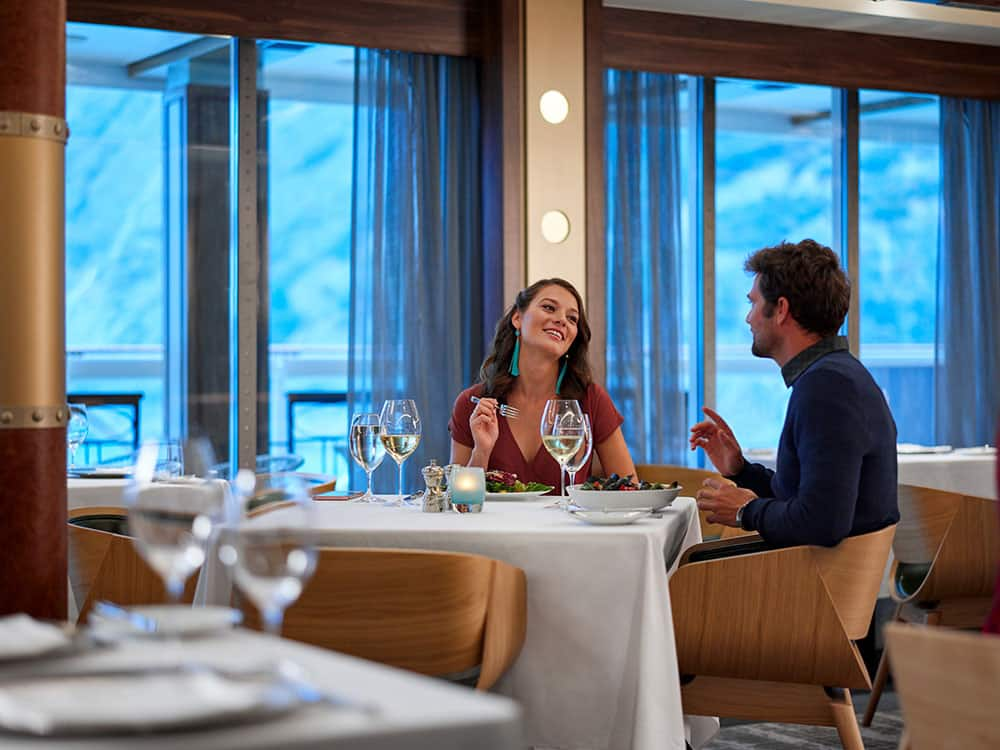 With so many specialty restaurants to select from, there are so many special ways to cherish your love with a romantic dinner for two. Savor some of the most romantic settings on the ship and sophisticated French cuisine at Le Bistro, the most elegant restaurant in Norwegian Cruise Line's fleet. This specialty dining venue offers personalized service in an intimate atmosphere. Romantic oceanside seating is available at Le Bistro on Breakaway Class ships.
For truly intimate dining, book a suite in The Haven on Norwegian's ships and enjoy a romantic meal on your balcony. Start the day off right with a romantic breakfast. Order room service and enjoy fresh fruits, pastries, and more right on your balcony. The dramatic sunrise at sea is the ideal backdrop for romance.
That's Entertainment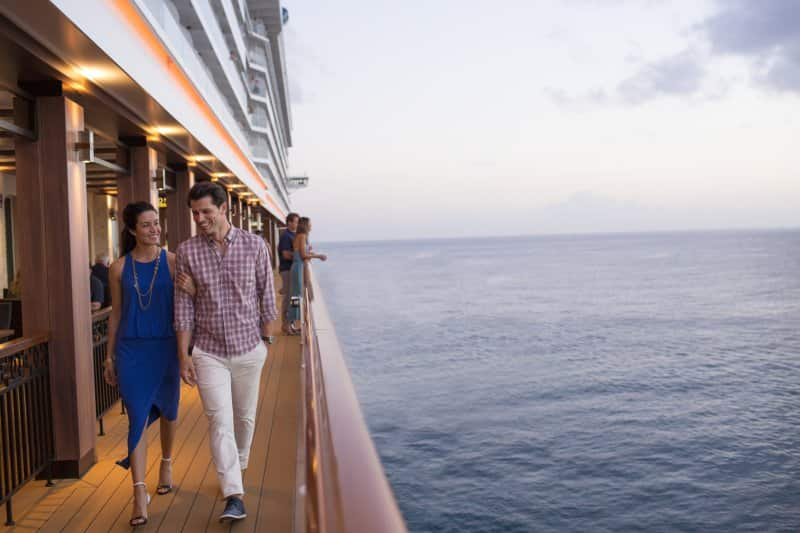 Share a slow dance under the stars at the White Hot or H2Glow Parties. For something a little hotter, slip on your little black dress and enjoy a night out at the Bliss Ultra Lounge. Or, for something more subdued, see a Broadway headliner show, or take advantage of the quintessential cruise moment, the one that you may remember above all else: A quiet stroll on The Waterfront, hand in hand, just the two of you, the ocean, and endless stars.