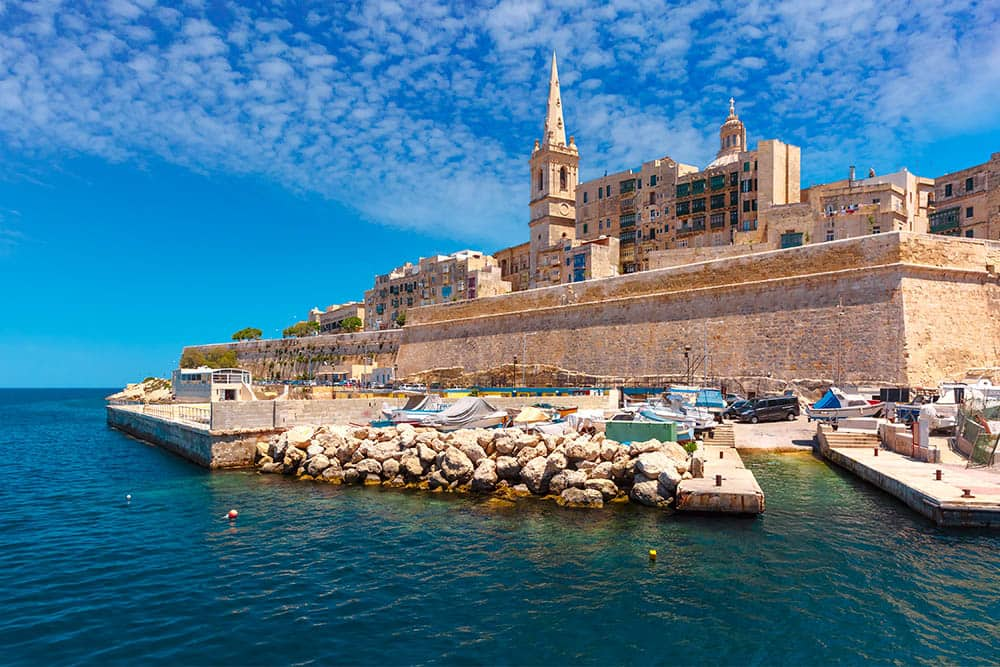 As the capital of Malta, Valletta is chock full of culture and history. With its sweeping harbor views and the salty scent of the Mediterranean Sea wafting through the air, Valletta is a charming and fascinating city that's jam-packed with impressive attractions for the young and old alike. Each year, Norwegian Cruise Line features a host of itineraries with port visits to this delightful destination. On a Malta cruise, you'll find world-class attractions for cruisers of all ages.
From vineyards and villages to cliff-lined beaches and ancient fortresses, there's something for everyone in your party to enjoy. For an in-depth experience, you can explore underwater caves, medieval architecture, and ornate temples. If you're looking for a more laid-back escape, there are plenty of cafes where you can people-watch or sunny beaches for relaxing on the sand. No matter how you choose to spend your port visit, you can't go wrong. Keep reading to find out why a Mediterranean cruise vacation to Valletta is right for you.
Ready to start planning? Explore all Valletta cruises.
Why Take a Norwegian Cruise Vacation?
One of the best things about cruising is that you get to visit several enticing ports of call in a single trip. To enjoy the same number of destinations by land takes a lot more time and energy. On a cruise vacation, you unpack once and let the captain do the rest. Valletta is just one of the many ports you'll visit on a culture-packed Mediterranean cruise.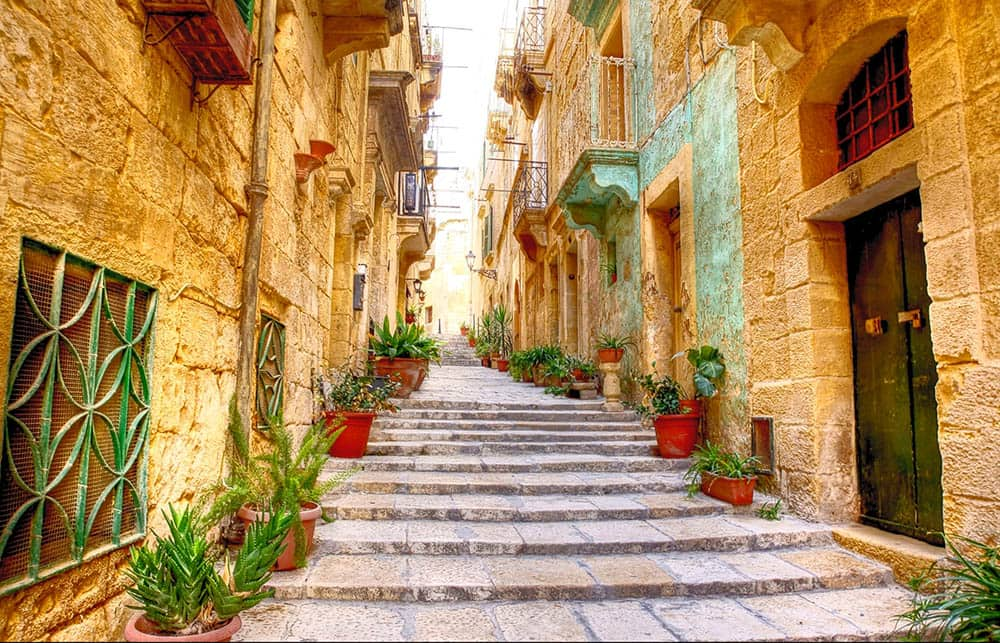 Why Take a Malta Cruise?
Okay, so now that you've discovered all the great reasons to book a Malta cruise, let's discover why Malta should top your list of cruise dream destinations. Located in the Mediterranean Sea east of Tunisia and south of the Italian island of Sicily, Malta is one of the smallest countries in Europe. But don't underestimate the value of this mighty island nation.
With a history that dates back thousands of years and a natural beauty that astounds even the most ardent critics, there's a good reason Valletta has been featured prominently on so many Mediterranean cruise itineraries over the past decade. Every time you visit, there's something new to discover.
What Is There To Do on a Malta Cruise?
From Stone Age temples to underground labyrinths, there's so much to see and do in Valletta that you might not know where to begin. To help make the most of your time in this incredible city, the Norwegian team handpicks a host of top-notch activities so you can explore the highlights without missing a beat. Simply select the shore excursion that fits your cruise style, and away you go.
Malta Unlimited Attraction Pass: To visit as many of Valletta's highlights as possible during your short stay in port, the Unlimited Attraction Pass is the way to go. This pass gives you all-inclusive access to explore more than a dozen of the city's must-see sites at your own pace.
What's more, the pass includes free transportation, so you can hop on and off any of the buses that loop through the area as often as you like throughout the day. Popular stops include the Maritime Museum, the National War Museum, and the Malta National Aquarium. Since you're on no one's schedule but your own, you can return to the ship whenever you're ready.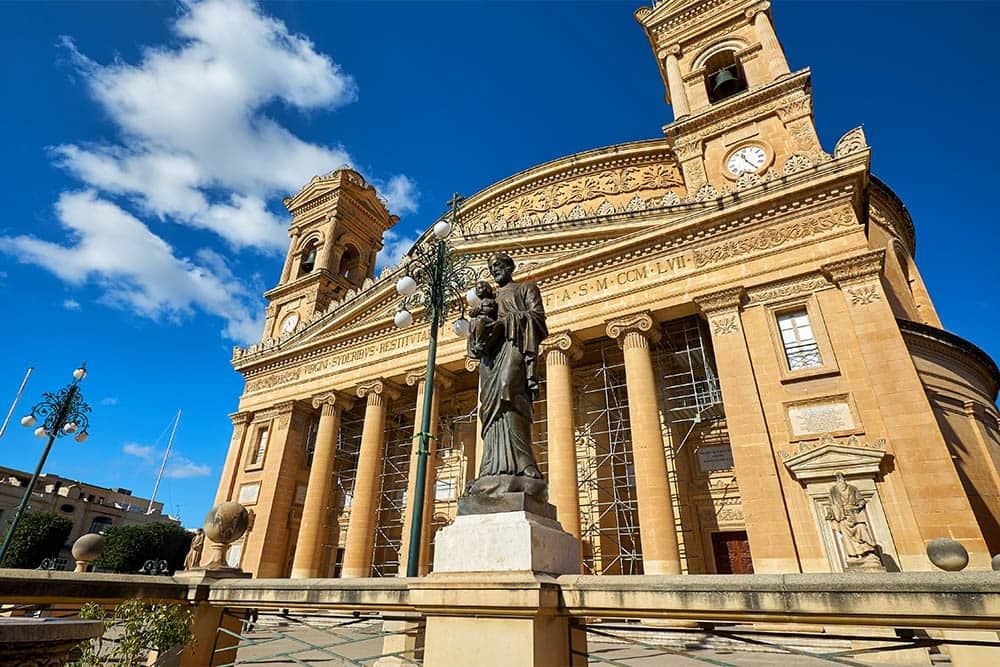 A Taste Of Malta. On this comprehensive four-hour excursion, you get to sample the best of Valletta. Begin your tour at Mosta Dome, Malta's most famous church, which boasts the third-largest rotunda in the world. After, enjoy the flavors of a local winery before making your way to Medina Glass in Ta' Qali Craft Village to watch glassblowers in action. Finally, end your tour with a stop at San Anton Gardens, which surrounds a palace that serves as the official residence of the Maltese president.
Prehistoric Temples & Views. Take a trip back in time with a visit to some of the 11 prehistoric monuments found on Malta's ancient islands. Begin your journey at the Tarxien Temples, which feature detailed carvings. Next, head to the southern part of the island to check out the Hagar Qim, a megalithic temple complex.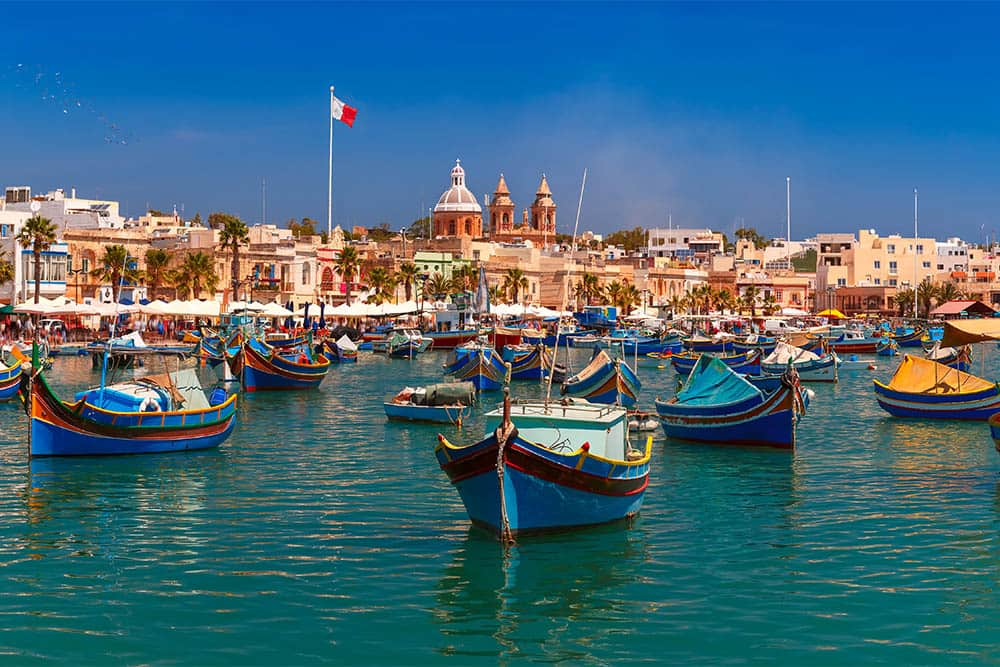 After, make your way to Ghar Dalam, an underground cave where the discovery of many fossilized remains of extinct animals gives scientists a glimpse into the past. Then before heading back to your ship, make one final photo stop at Marsaxlokk, a vibrant fishing village.
With its breathtaking vistas, dramatic landscapes, and deep historical roots, Valletta ranks high as one of Europe's most enticing Mediterranean cruise destinations. It's the perfect port to make memories that last a lifetime. Book your Malta cruise today to see for yourself what all the fuss is about.