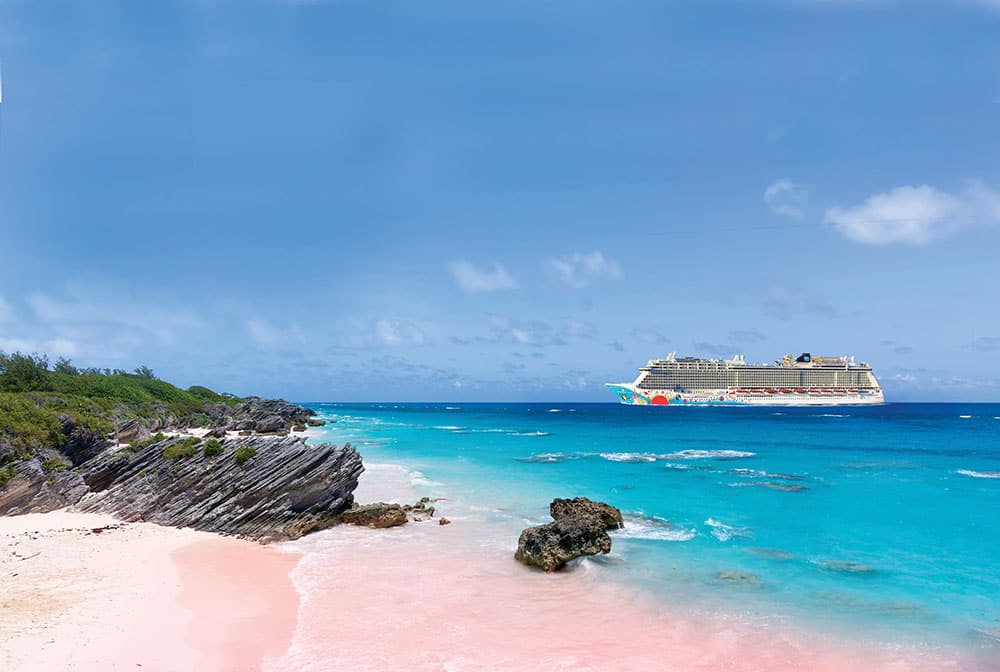 If you're seeking sun and sand, a Bermuda cruise is the vacation for you. This small archipelago of interconnected islands located in the Atlantic Ocean offers untouched beauty, seclusion, and pastel-colored beaches.
Bermuda has more than 30 beaches for cruisers to explore. And, almost all of them are open to public access. So, whether you want to spend a couple of hours on a secluded beach with your significant other or want to explore one of the many reefs in the area, you will find the perfect beach in Bermuda.
Here are three top picture-perfect beaches to explore while cruising to Bermuda.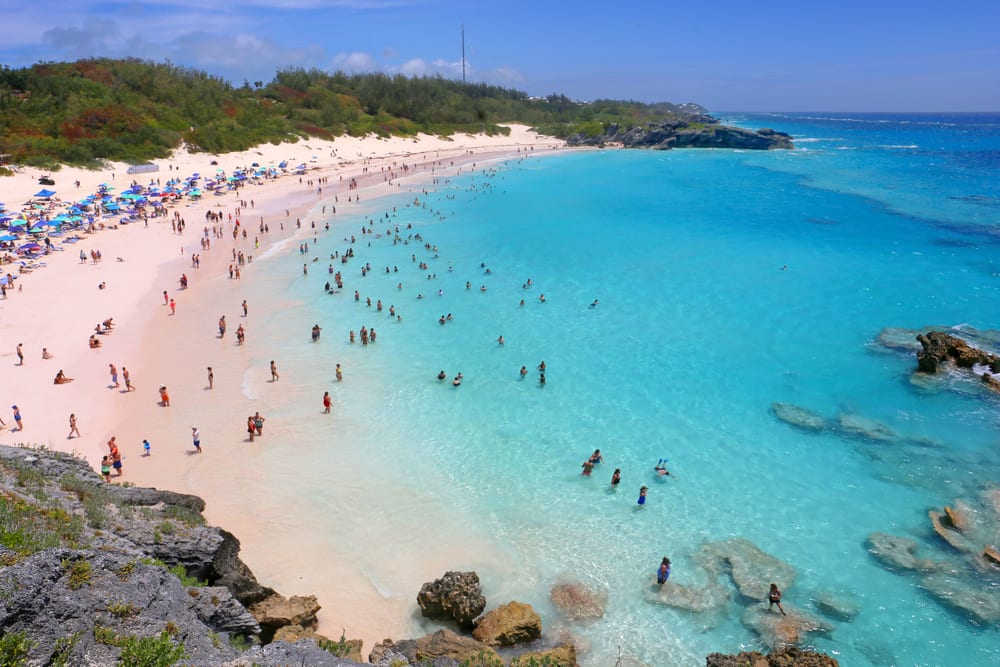 #1. Horseshoe Bay
Horseshoe Bay is probably the most famous beach on Bermuda. In fact, this beach was named one of the top 10 beaches by USA Today. With a curved expanse of pink sand that stands out among the azure waters of the Atlantic, Horseshoe Bay Beach is genuinely an Instagram-worthy beach. This is an excellent beach for families with kids as there is a lifeguard on duty during the summer months.
Amenities: Umbrella rentals, beach chairs food and beverages are available at the beach.
To get there: Take the Horseshoe Bay Beach Transfer from the Royal Naval Dockyard. Then, you can explore the beach at your leisure.
Tips: Bring some cash for food and drinks. Horseshoe Bay does not accept credit cards. Also, don't forget to bring a towel and sunscreen.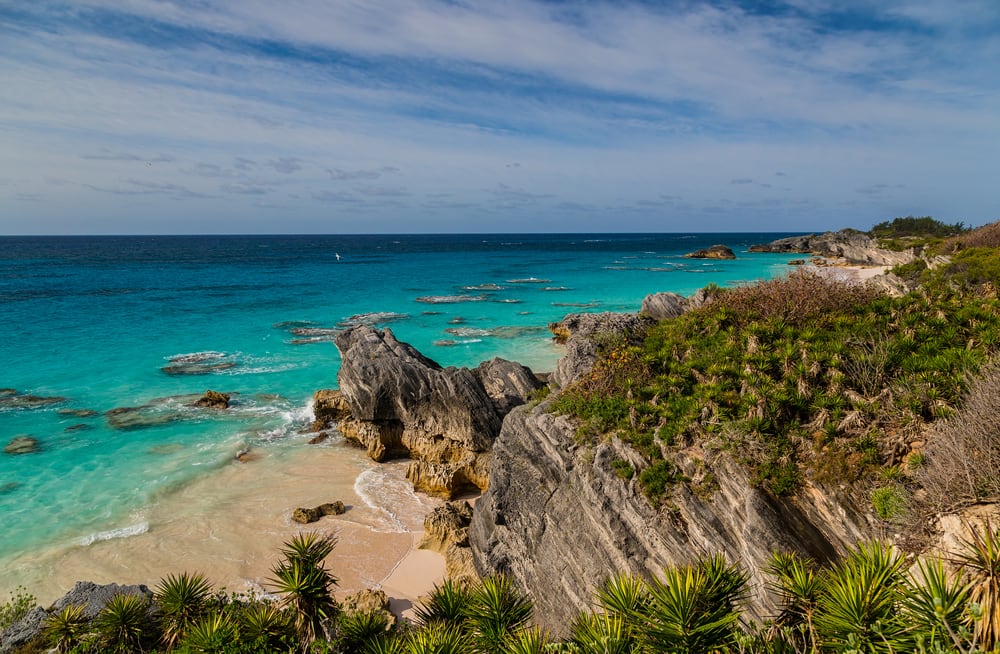 #2. Snorkel Park Beach
Snorkel Park Beach has plenty of fun-filled activities for the entire family. Put on a mask and snorkel and explore Bermuda's fantastic sea life. Or explore the picturesque coastline on a jet ski, pedal boat or kayak. You'll probably get hungry after a day of thrilling activities. Hammerheads Bar & Grill serves up delicious American fare. After the sun goes down, the beach turns into an outdoor nightclub. You can dance under the stars, listen to live DJs, and more.
Amenities: Various water sports, snorkeling, cabanas, daybeds and more.
To get there: It's just a short walk from the Royal Naval Dockyard to the beach. If you want to enjoy an umbrella, lounge chair, kayaking or paddle boarding and the use of snorkel gear, book the Day at the Beach excursion.
Tips: Adults 21+ can return at night for "Bermuda's Best Party."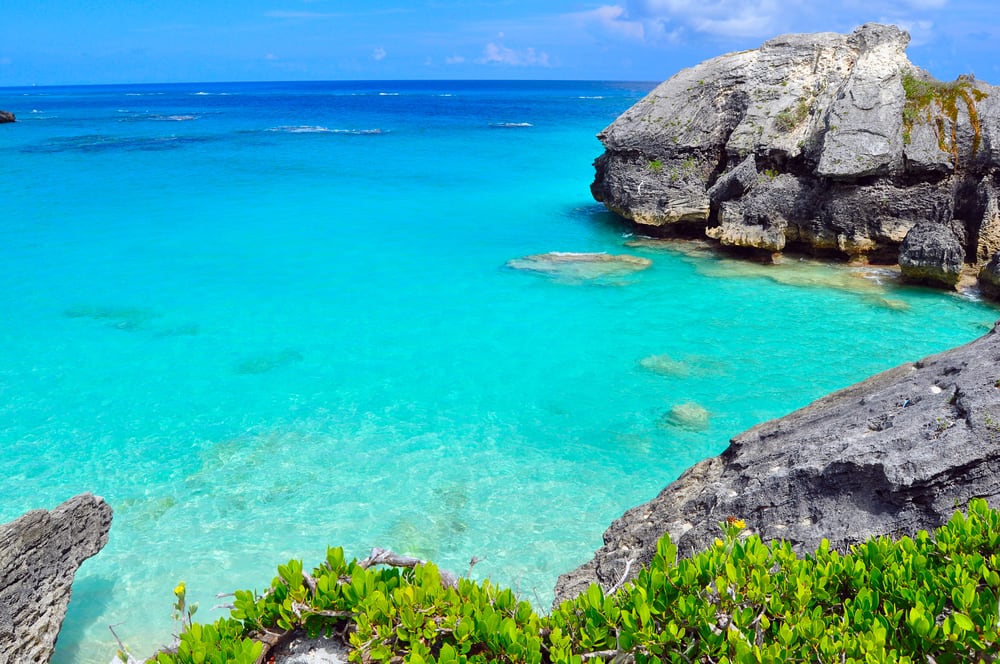 #3. Elbow Beach
Located in front of Elbow Beach Hotel, this lovely pink sand beach curves around like an elbow. If you love snorkeling, you are in for a treat at this beach. It is the site of the Pollockshields shipwreck that occurred in 1915. The German Naval Supply ship crashed into the reef located in front of the hotel. You can also kayak at Elbow Beach.
Amenities: Bathroom facilities. Chaise lounges, sand chairs, snorkeling gear, is available for rent from the resort. You can also get a great beach cocktail and free Wi-Fi at the bistro located on the beach.
To get there: Elbow Beach is located between the Coral Beach & Tennis Club and the Elbow Beach Resort in Paget Parish.

Tips: Part of the beach is owned by the Elbow Beach Resort. However, most of the expanse of pink sand is public.

Are you ready to book your cruise to Bermuda? Click here to search for the perfect vacation.