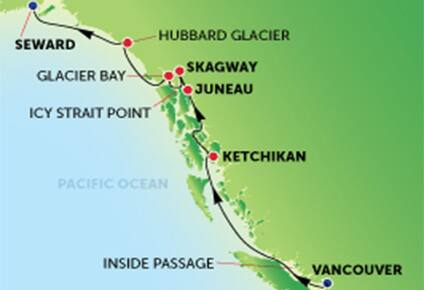 1 Night Anchorage • 1 Night Denali • 1 Night Anchorage | 7-Day Glacier Bay or Sawyer Glacier Cruise
One of our best value land tours for time-conscious guests offering an up close Denali experience, tour of Alaska's largest city and moderate hotel properties.
Travel the Alaska Railroad (Adventure Class) from Talkeenta to Denali or Denali to Talkeetna.
Explore Denali with 4-hour Natural History bus tour.
Tour the Alaska Wildlife Conservation Center where you will see the animals of Alaska in a natural setting.
Brief city tour of Anchorage.