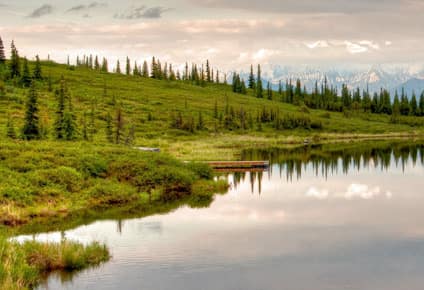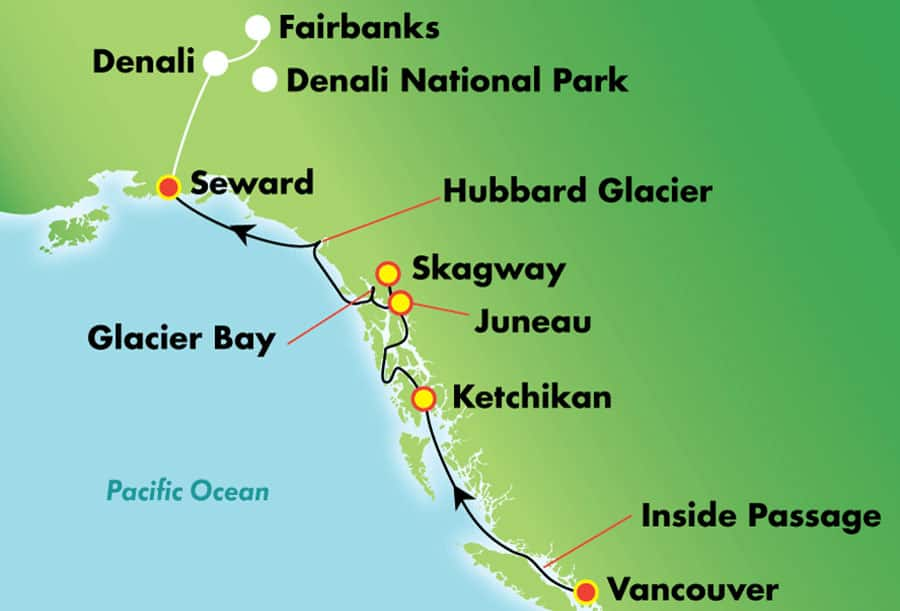 2 Nights Fairbanks • 1 Night Denali | 7-Day Glacier Bay or Sawyer Glacier Cruise
For enthusiasts with limited time looking to discover Alaska's historic and extreme ways of life. This tour features a Denali Park visit, overview of Alaska's Golden Heart City and moderate hotel properties.
Riverboat cruise and city tour of Fairbanks including a stop at the Trans-Alaska oil pipeline.
Alaska Railroad Adventure Class from Fairbanks to Denali or Denali to Fairbanks.
Explore Denali with 4-hour Natural History bus tour.
Tour the Alaska Wildlife Conservation Center where you will see the animals of Alaska in a natural setting.
Brief city tour of Anchorage.