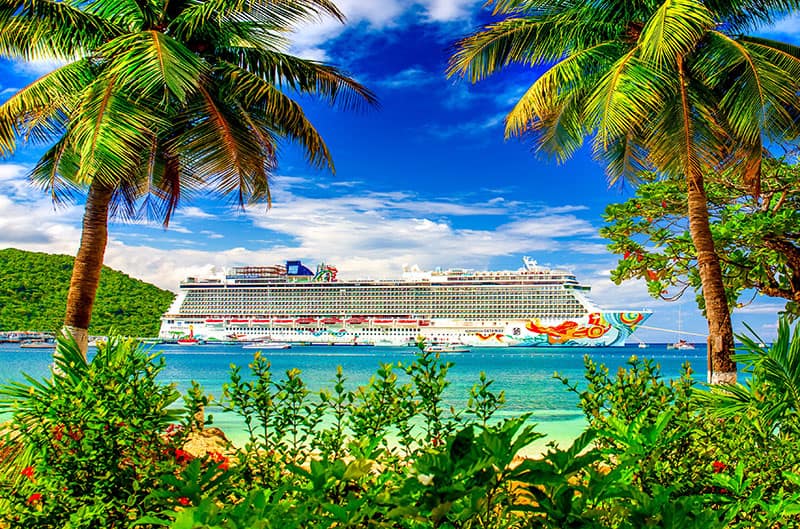 You're ready for your mesmerizing tropical crucero por el Caribe. You've been waiting for a long time, and the day is finally here. You've been staring wistfully at photos of your destinations before you set off. A beautiful picture of a stunning horizon wakes up the desire for travel and adventure to see unknown shores and to meet new people. You want to be the one taking the photos, but how do you capture the best aspects of your vacation?
The following amazingly Instagrammable spots on your upcoming Crucero por el Caribe can help bring your follower count into the stratosphere.
Ready to start planning? Explore all cruise vacations with Norwegian.
1. Magens Bay, St. Thomas (U.S. Virgin Islands)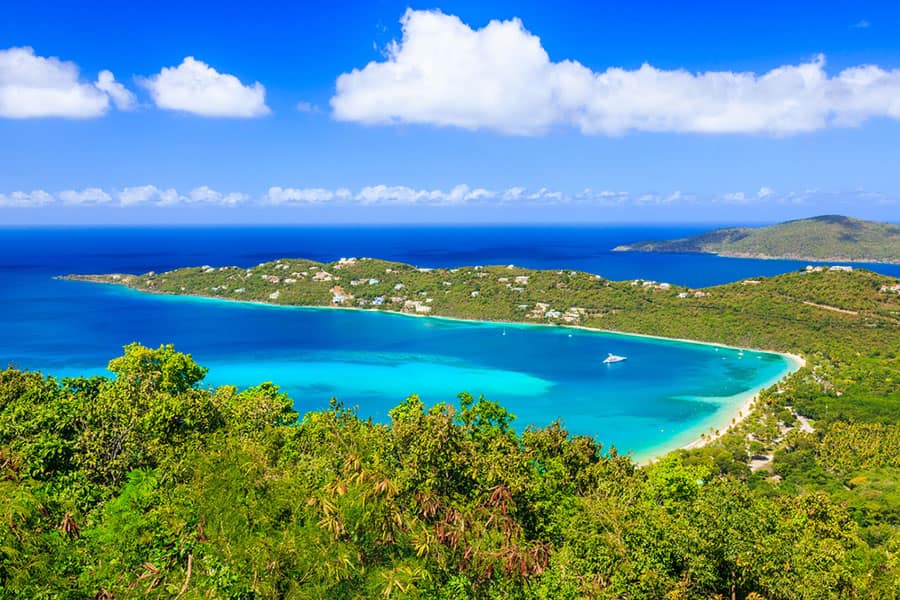 You'll capture the heart of Magens Bay in Santo Tomás. This heart-shaped bay fringed by immaculate white sand is an ideal honeymoon destination for couples. It's also one of the best places for a great couple's photo from your cruise vacation. Join your hands in a heart in front of the heart-shaped bay for one of the best vacation snaps around.
2. The Baths, Virgin Gorda (British Virgin Islands)
A labyrinthine rock formation in the ocean offers an excellent hideaway for a secret tryst. It's also one of the most incredibly Instagrammable sites on the island. Take a photo of the sunlight dappling the sea beneath the rocks, or snap an artistic black-and-white shot of the daylight coming through the darkness of the caves. You'll remember The Baths long after your vacation, and your Instagram followers will call it unforgettable.
3. The Pitons, St. Lucia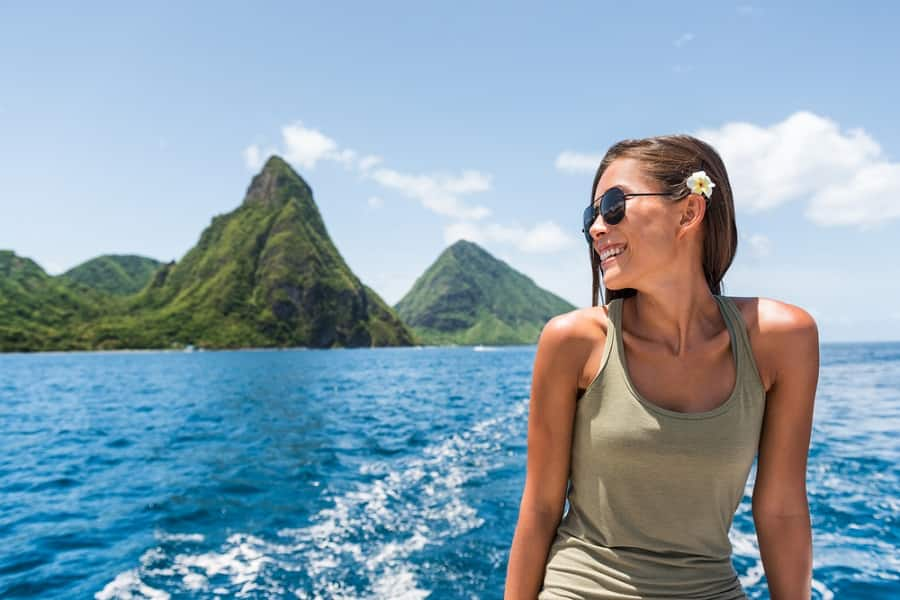 Mountainous islands are often the most dramatic and remind us of the old Pan Am travel posters. You may remember the scene of a plane taxiing over a lush tropical bay surrounded by mountains as it prepares to land among the palms.
The romance and adventure of travel in the days of yore are always inspired by breathtaking views like those of The Pitons, the twin volcanic mountains on Santa Lucía. They're a prominent feature of the island, and that gorgeous Instagram shot is available from almost anywhere on St. Lucia.
4. Conch on the Beach, Freeport, Bahamas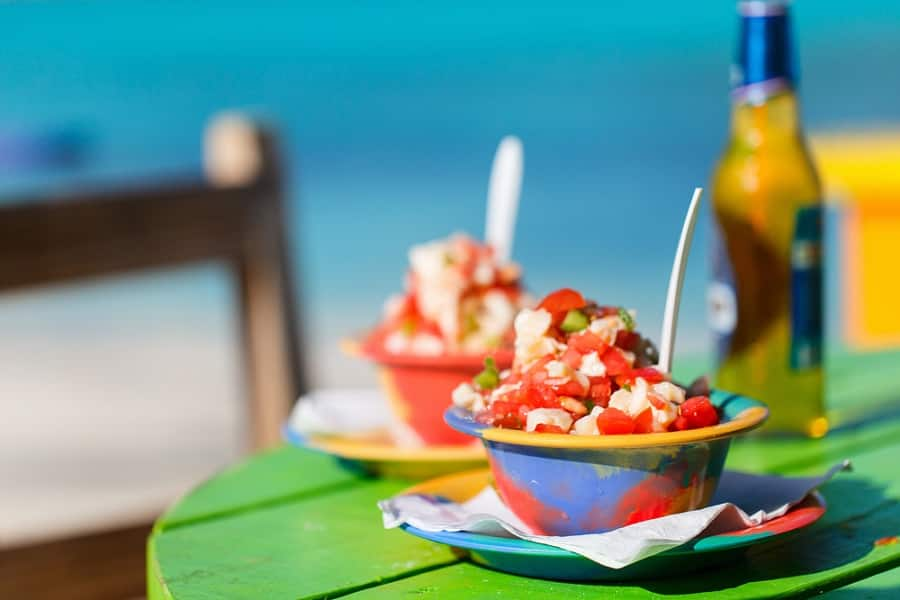 If you haven't had the delicacy that is Bahamian conch, you haven't lived. This crustacean local to the area is a delicious fried treat dipped in tartar sauce. Lucaya Beach is one of the most beautiful spots in las Bahamas, and the laid-back, less-touristy vibe of the area gives you the impression that you live here, too.
A photo of you relaxing with a cup of conch and a side of tartar sauce in one hand and an ice-cold Bahama Mama in the other while you sit on the white coral sand tells everyone on Instagram you're having the vacation of a lifetime.
5. El Batey, Old San Juan, Puerto Rico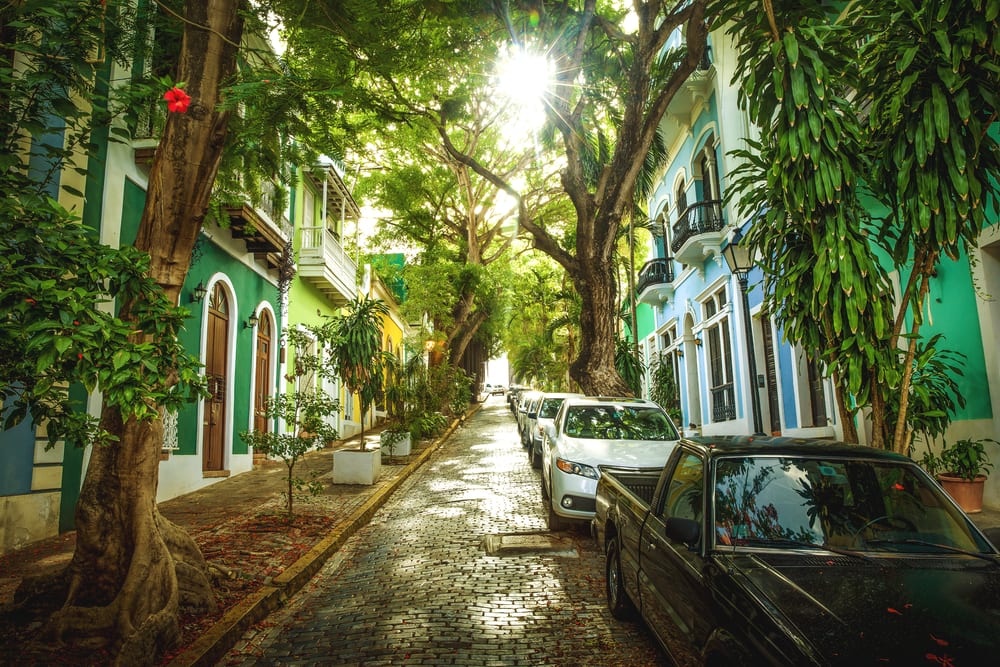 If you love seedy dives, El Batey in Old San Juan reminds you of all who have come before you. The walls of this little hole-in-the-wall bar are covered with graffiti from years of patrons enjoying their evenings at this infamous drinking establishment. An adventurous night in a place that's pure Old San Juan will have your Instagram followers hoping to follow in your footsteps one day.
6. Schooner Wharf Bar, Key West, Florida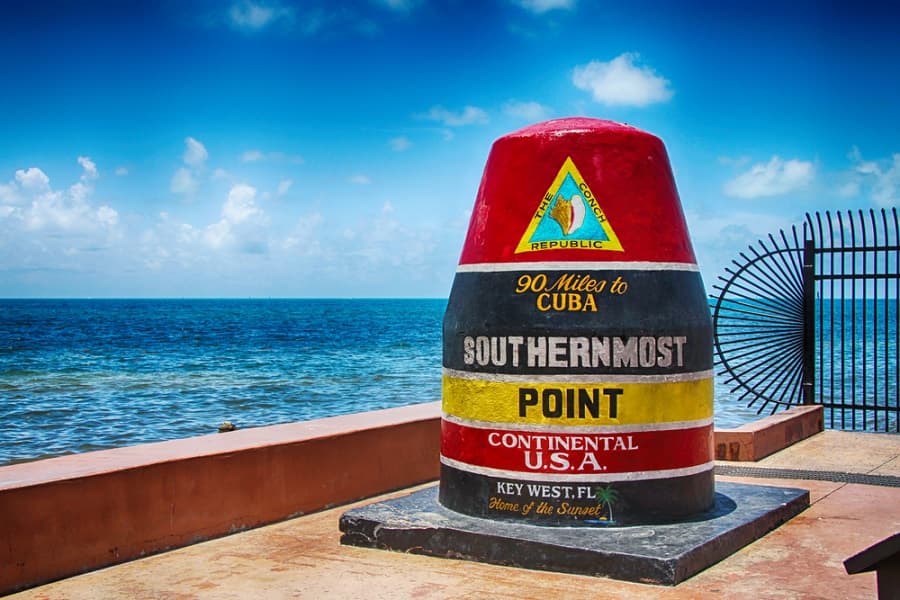 When cruising to Key West, the Southernmost Point landmark of the continental United States is very Instagrammable, just like the sunset show at Mallory Square. Unfortunately, everyone else has the same idea. Here's a little secret for you, readers. The Schooner Wharf Bar at sunset as the tall ships come in is one of Key West's best photo opportunities.
The drinks are tropical, cold, and delicious. A Schooner Wharf pina colada is loved by many visitors. The bar also has magnificent clam chowder. If you go during Fantasy Fest or the Pirate Festival, you're sure to find plenty of Instagram opportunities that may be a little less family-friendly, but still a lot of fun.
7. Observation Lounge, Norwegian Bliss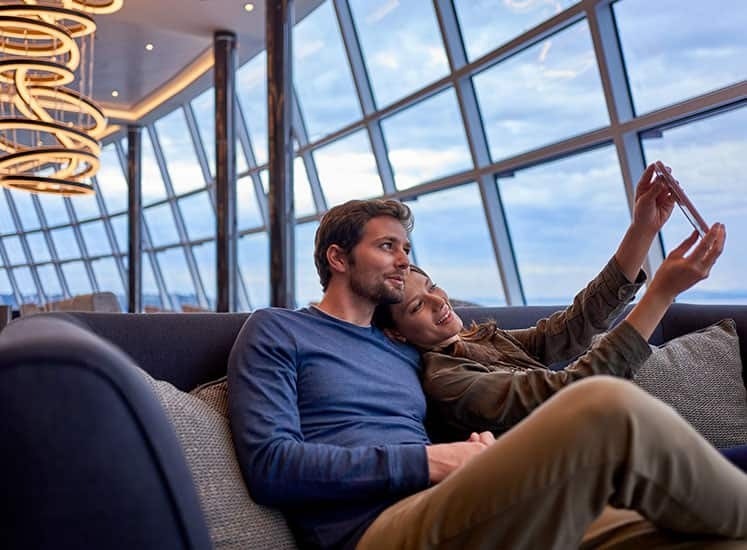 Sometimes the cruise ship is the destination, and this point is true of Norwegian Bliss . The first cruise ship purpose-built for spectacular views of The Caribbean, Norwegian Bliss gives you thousands of opportunities for wonderful photos night and day. Every moment brings with it a new vista and a new opportunity to wow the Instagram crowd. You'll also find Instagrammable moments throughout the ship itself, from open-air laser tag and waterslides to a racetrack above the sea. Norwegian Bliss has other special features such as a waterfront promenade and a snow room.
If you love taking photos of your food, Norwegian Bliss gives you endless opportunities to photograph delectable gourmet cuisine that was made to be shot. The artistic flair of the food on your plate will leave your Instagram followers clamoring for their own day in the sun.
Scenes from The Caribbean feature often in our collective dreams. It's what we've all been dreaming about since we were little kids: cerulean water, neon green palm fronds whispering in the wind, long lazy afternoons on white sandy beaches, and raucous nights dancing beneath a warm, starry sky.
Remember that Instagram is for you, too. While these ideal places for Instagram snaps may thrill your followers, they are also a testament to your happy getaway. Nothing is quite like a Crucero por el Caribe, but nothing is also better than the memories you make on board. These photos will always remind you of the most beautiful places in the world and one of the best vacations you may have had in your life.