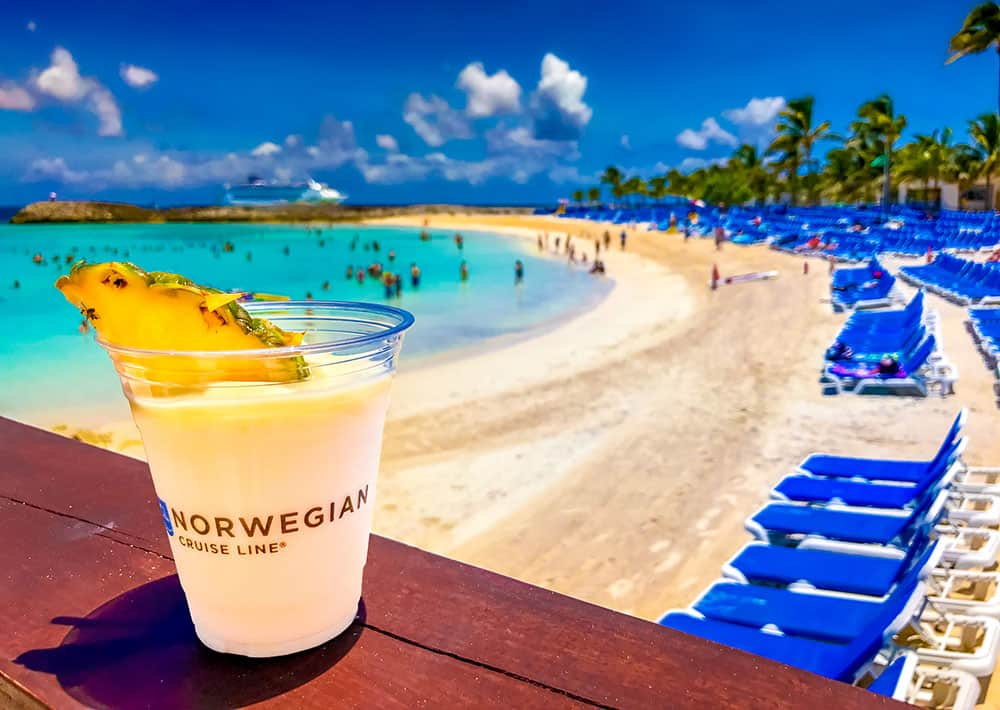 ¿Estás listo para encontrar la playa perfecta en las Bahamas? Now is the time to plan that tropical beach vacation you've always dreamed of with a 2021 Bahamas cruise aboard Norwegian Cruise Line. To help jump-start the 2021 season, Norwegian is offering great cruise deals, added perks, and flexible booking policies. Opt for a quick three- or four-day escapada de fin de semana or pack a few extra swimsuits for a weeklong Bahamian adventure. It's time to look ahead and start planning your 2021 Bahamas cruise vacation.
¿Listo para empezar a planificar? Explora todos los 2021 Bahamas cruises.
Which Ports Does Norwegian Visit in the Bahamas?
Norwegian cruises to three main ports in the Bahamas. These ports are Grand Bahama Island, Nassau, and Norwegian's exclusive private island, Great Stirrup Cay.
Isla Gran Bahama
Isla Gran Bahama is the closest major island to the United States and offers a little something for everyone. There's plenty of duty-free shopping, underwater adventure, and local culture. You'll find no shortage of Norwegian's excursions either. Or, you can choose to take it easy and relax on the beach all day. Feel free to vacation your way.
Some of the more popular activities on Grand Bahama Island include:
Viaje
Buceo de superficie
Kayak tour
Jeep safari tours
Reef fishing
Off-road ATVs
Biking tours
Travelers wanting to reset their clocks to island time should consider booking an all-inclusive beach hideaway at Bahamas Adventure Beach Club. You'll have a private beach, lounge chairs, sunshades, beach activities, entertainment, lunch, and more. To explore more shore excursions for your 2021 Bahamas cruise, haz clic aquí.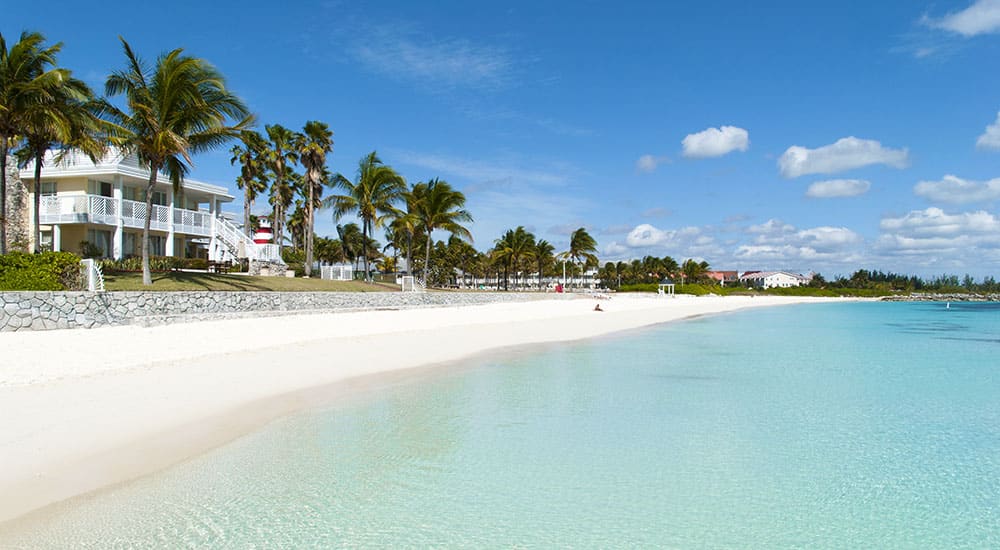 Nasáu
If you choose a cruise to Nassau, you'll find even more activities to keep you busy, from a water park to scuba diving. Learn more about Nassau itself by booking a excursión en tierra that takes you by the most historic landmarks, including the Governor's House, Nassau Straw Market, and Sidney Poitier Bridge. Other historical landmarks of note include Fort Fincastle, built in the late 1700s atop the hillside, and the Bahamas Rum Cake Factory, where you can sample traditional Bahamian rum cake.
You can also choose to spend your day in the water by snorkeling, scuba diving, deep-sea fishing, and more. For a one-of-a-kind experience in Nassau, book an excursion to Aquaventure, Atlantis Paradise Island's Water Park. You'll find 141 acres of water-themed adventure waiting for you with attractions like the seven-story Power Tower, 20 swimming areas, a mile-long river ride complete with rolling rapids, and plenty of play areas for younger kids too. Your Aquaventure excursion also grants you access to Atlantis' marine habitat, home to more than 50,000 fish representing 250 species.
Norwegian also offers excursions to neighboring islands like Pearl Island and Balmoral Island, where you can get up close to Southern Stingrays.
Great Stirrup Cay
Great Stirrup Cay is Norwegian's signature private island. Relax on the pristine white sand beaches, kayak along the coastline, fly along the island on a zip line, or head out to snorkel with local marine life on this fantastic stop that will make your 2021 Bahamas cruise simply unforgettable. You can even book an excursion to see the swimming pigs on Treasure Island, only a 10-minute boat ride away.
Norwegian has carefully curated a selection of fun dining options and bars on Great Stirrup Cay. You can build your own tacos at Abaco Taco, grab a bite from the Tropic Like It's Hot food truck, or sit down with a juicy burger at Jumbey Beach Grill. The adults in your party can enjoy a freshly muddled mojito at the Bacardi Bar, sip on a margarita while poolside from Patron Bar, or get together with new friends at Bertram's Bar.
CRUCEROS RELACIONADOS:
Crucero de fin de semana a Great Stirrup Cay, 3 días
2021 Bahamas Cruises to Book with Norwegian
Here are some of the 2021 Bahamas cruise options currently available on Norwegian to get your wanderlust fueled.
3-Day Bahamas Cruise: Great Stirrup Cay & Key West from Miami
If you're short on time off or just need a quick getaway, Norwegian offers a selection of short cruises to Great Stirrup Cay. On this 3-day, 2021 Bahamas cruise, you'll depart Miami in the late afternoon, and by the time you wake up the next day, you're in Key West, Florida. Nex stop is Great Stirrup Cay where you'll spend a fun-filled day before making your way back to Miami to disembark the following day.
This particular itinerary is on Norwegian Sky, which was built in 2004 and underwent extensive renovations in 2019. There are 10 dining options, plenty of bars and lounges, and a spa for a little pampering on board. One of the newest dining options is the Pinnacle Lounge & Sushi Bar, offering signature cocktails, tasty sushi rolls, and perfect sunset views.
CRUCEROS RELACIONADOS:
Crucero de fin de semana a Great Stirrup Cay y Cayo Hueso, 3 días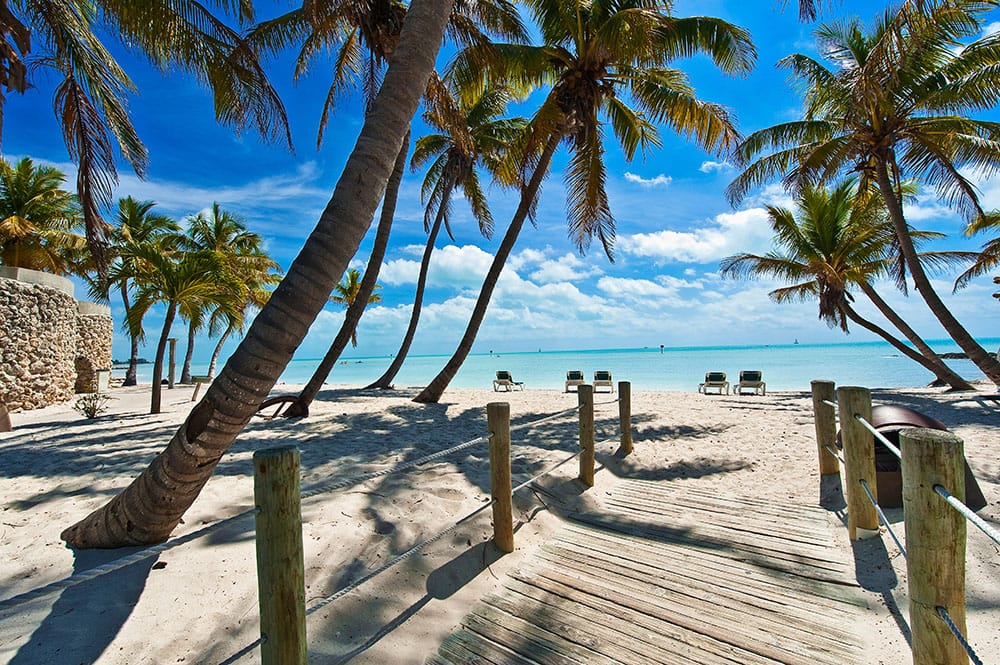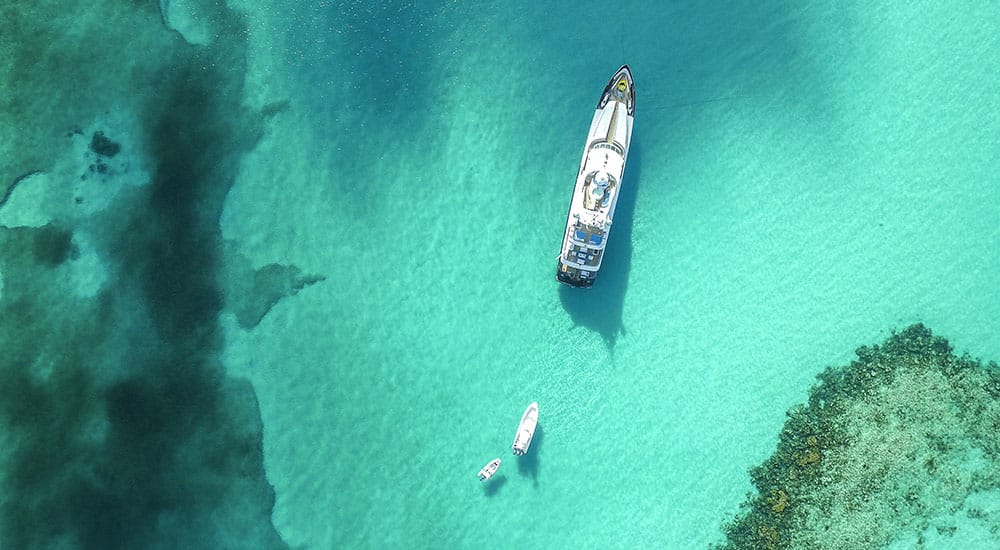 7-Day Bahamas Cruise: Great Stirrup Cay, Orlando & Nassau from New York
If you're ready to look ahead at 2022, consider a longer cruise sailing from NYC. 7-day Bahamas cruise, you'll depart New York on Norwegian Getaway and spend a day at sea before arriving in Orlando at Port Canaveral. The following day is spent enjoying Norwegian's private island, Great Stirrup Cay, followed by a day in sunny and festive Nassau. From there, you'll make your way back to New York City with two full days at sea to relax in between.
Norwegian Getaway was just remodeled in 2019 and won Best Megaship in 2014 by Porthole Magazine. It features close to 30 dining options, a sports complex, and five waterslides. Take a walk down The Waterfront, the cruise industry's first open-air promenade, or watch the Broadway musical "Million Dollar Quartet."
CRUCEROS RELACIONADOS:
Crucero en Bahamas desde Nueva York, 7 días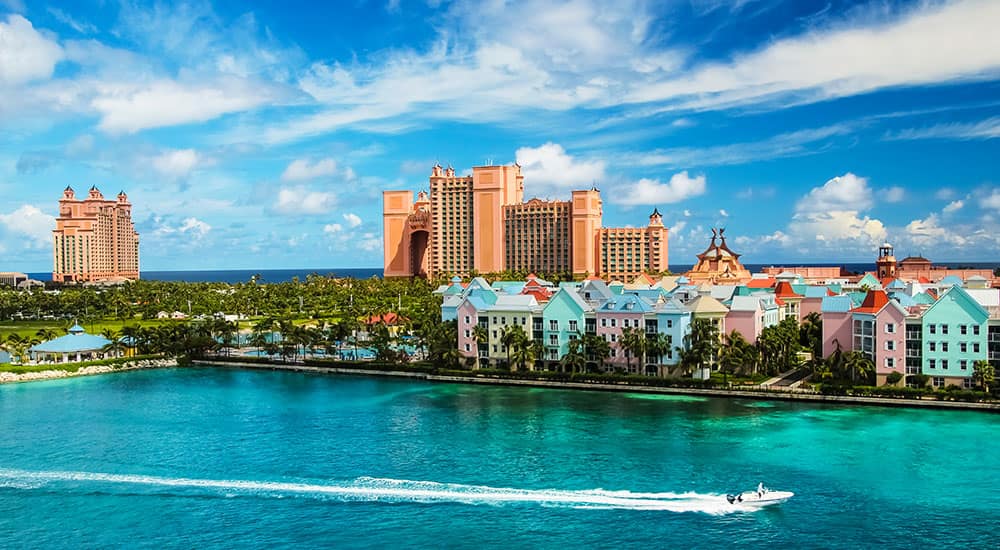 Are you still trying to decide which 2021 Bahamas cruise is right for you? Be sure to sign up for Norwegian's emails to have the latest ofertas de cruceros delivered right to your inbox.
EDITOR'S NOTE: This article was originally published on Jul. 30, 2020. Se ha actualizado para mostrar los itinerarios relacionados.