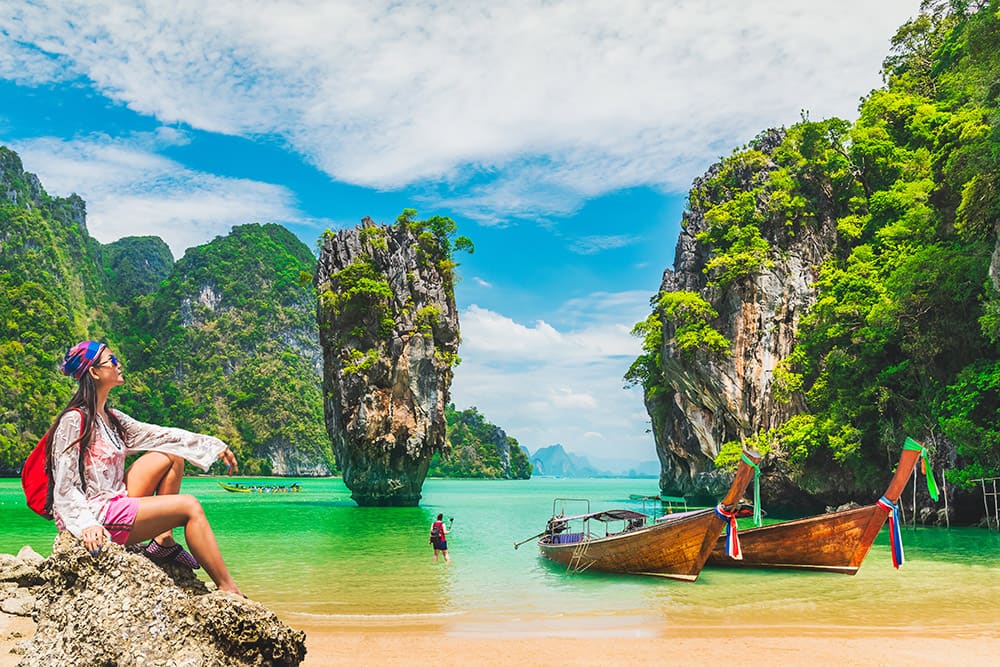 Taking a cruise vacation to Asia is one of the best ways to explore the area. You can enjoy scenic waterways and cityscape views you don't get to see when you fly into a destination and explore by land. Norwegian Cruise Line offers some attractive itinerary options in its lineup of 2021 & 2022 Asia cruises. You can choose a journey that primarily includes ports of call within Asia or mix things up with itineraries that include other destinations, like cruises that start in Dubai or end in Australia.
Ready to start planning? Explore all 2021 & 2022 Asia Crusies.
Why Book a 2021 & 2022 Asia Cruise Now?
If you're dreaming of adventure, culture, and beauty, a cruise to Asia is the way to go! There's no better time than now to book your Asia cruise, thanks to the added offers and specials currently available through Norwegian's Free at Sea program. Asia cruises, including stops in countries like Thailand, Malaysia, India, Japan, Indonesia, and so much more, are limited and the best cabins tend to sell out fast. If you want your preferred choice of stateroom, you need to book as early as possible and start packing for a cruise vacation you'll be talking about for years to come.
Asia Cruise Destinations: Where You Can Go
NCL's 2021 & 2022 Asia cruises allow you to visit ports in countries like Japan, South Korea, India, Sri Lanka, Thailand, Malaysia, Vietnam, and Singapore. Possible ports include:
Tokio, Japón
Several of Norwegian's Asia cruise vacations embark or disembark near Tokio in the port of Yokohama. The city is unlike anywhere on earth with its blend of modern neon skyscrapers and centuries-old pagodas and temples. You'll find exciting theme parks, dedicated technology districts, and some of the best food here in Tokyo. Choose a Norwegian cruise that includes Tokyo and spend a few extra days exploring one of the world's most iconic cities.
Sapporo, Japón
Sapporo is a renowned winter destination, home to some of the best skiing and the annual snow sculpture festival. It's also a worthy spot to visit outside of winter. You can hop on a ski lift to the Okurayama Observatory to check out Sapporo from above. You can also visit nearby Hokkaido, another famous mountain village in the region.
Busán, Corea del Sur
Pulg. Busan, you'll find a mix of contemporary modern architecture with traditional Korean culture. South Korea's second-largest city features stunning natural landscapes and beaches as well as historic Buddhist temples.
Mumbai, India
Formerly known as Bombay, Mumbai is just one stop in India when you book the 14-day Dubai to Singapore itinerary. Don't miss Mumbai's delicious eats, beautiful temples, and UNESCO World Heritage Sites like Victoria Station, whose official name is Chhatrapati Shivaji Terminus.
Penang, Malasia
Penang's Georgetown is a UNESCO World Heritage Site filled with colorful colonial-era homes and Chinese temples. There are sandy beaches nearby and gorgeous rainforest mountains in the backdrop. There is a lot to see and do here, especially for food travelers. Penang's reputation for street food makes this an even more popular destination for some guests.
Colombo, Sri Lanka
Travelers who visit Colombo are often surprised at the mix of colonial and cosmopolitan you find in Sri Lanka's capital city. Colombo was once a pass-through for travelers headed to the coastline, but now the city is becoming a popular destination on its own. There are stylish galleries and shops, upscale eateries, and more.
Phuket, Tailandia
Phuket is one of Thailand's most postcard-perfect landscapes, made even more famous by various movies like the James Bond film, "The Man with the Golden Gun." Visitors will find 19th-century Chinese and Western architecture, iconic Buddhist temples and statues, and of course, turquoise crystalline waters.
Hanói, Vietnam
Choose a cruise that visits Hanói if you want to see the famous Bahía de Ha Long. The thousands of limestone islets that make up Ha Long Bay are also a UNESCO World Heritage Site. You can take a boat tour, kayak, and even explore some Ha Long Bay's caves. If you are interested in visiting historical sites, Hanoi is only 60 miles west. Some people call it the Paris of Asia with its mix of French colonial and native influences.
Singapur
The compact city-state of Singapur is modern yet traditional. Once a British trading post, it's impossible to miss the British influence throughout the region. You'll also find very traditional Chinese and Indian quarters filled with vibrant culture and historical buildings. Singapore is regarded as one of the best food destinations globally, so don't skip a visit to one of Singapore's famed hawker centers for a meal.
Komodo, Indonesia
When you book Norwegian's 17-day Asia and Australia cruise vacation, you will spend a few days cruising around Indonesia, including a stop at Komodo. The island is home to the Komodo National Park and a population of indigenous Komodo dragons. These prehistoric-looking reptiles can grow as long as 10 feet and have forked tongues. If you are leery of seeing the Komodo dragons close up, book an excursion to go snorkeling or scuba diving. The waters off the island are some of the best in the country for an underwater adventure.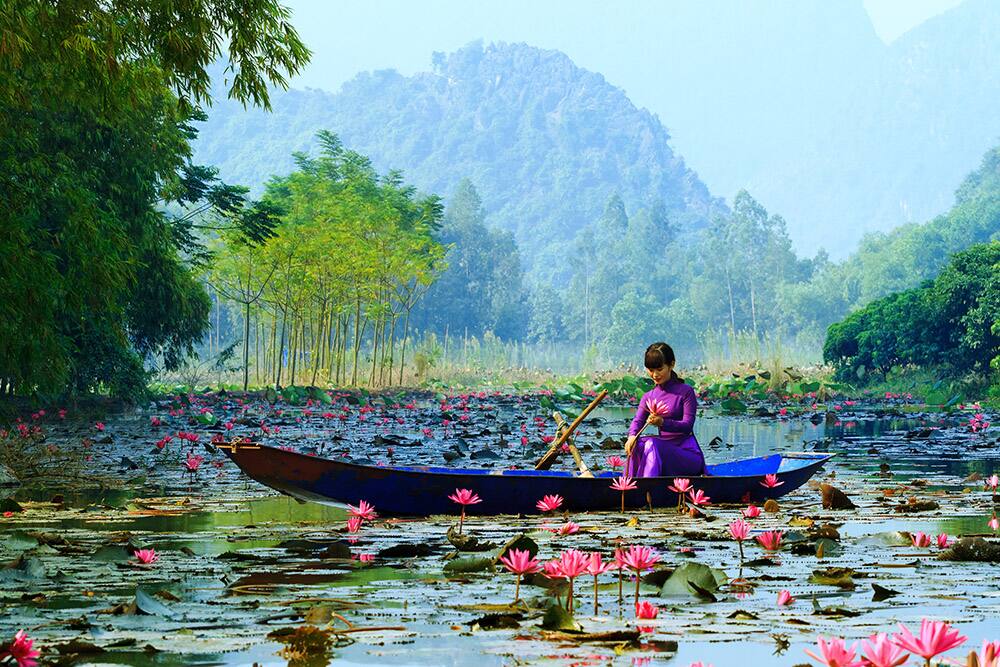 Choosing Your Asia Cruise
With 2021 & 2022 Asia cruises offering such a wide variety of locations to visit, narrowing down the right cruise to Asia can be difficult. While you are deciding which itinerary is best for you, don't forget to sign up for Ofertas de cruceros de Norwegian. You can get all the latest offers and specials delivered right to your inbox. That way, you won't worry about missing out on any limited-time offers before you're ready to book.