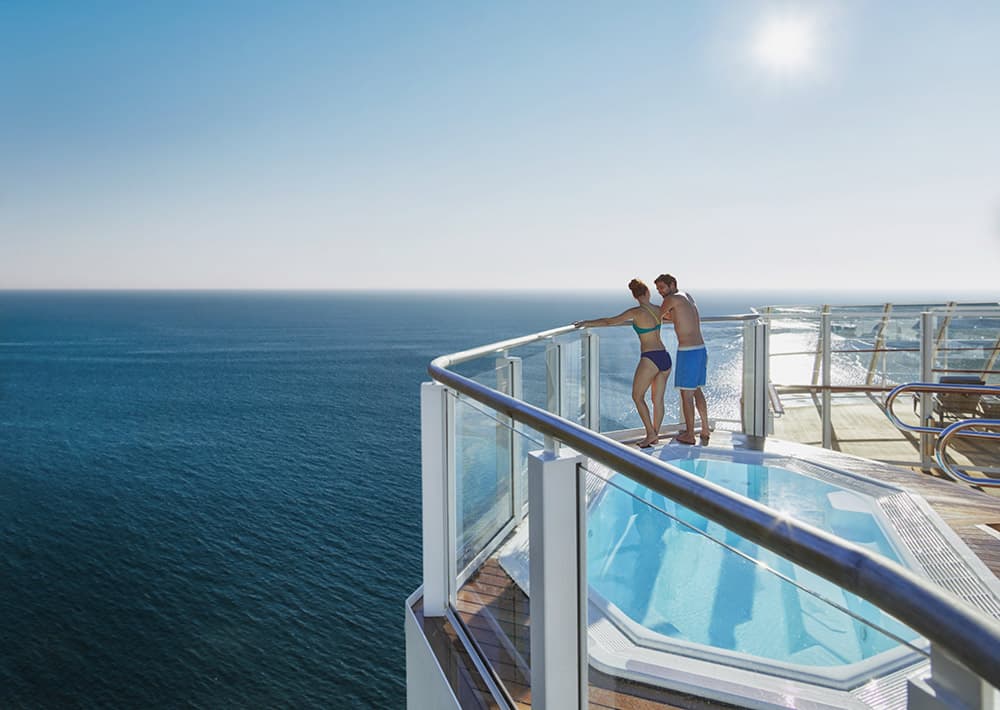 Whether you want a warm-weather Caribbean escape, a relaxing Transatlantic cruise, educational and entertaining eco-tourism, or the experience of cruising through the Panama Canal, Norwegian Cruise Line can make it happen from one of our Florida ports. Escape for a quick weekend cruise to the Bahamas or a two week full-transit of the Panama Canal. Our 2021 cruises from Florida will embark in Tampa, Miami, or Orlando (Port Canaveral). If you are considering booking a cruise, here's everything you need to know about our 2021 Florida cruises.
¿Listo para empezar a planificar? Explora todos los 2021 cruises from Florida.
2021 Bahamas Weekend Getaways
A large number of Norwegian's 2021 Florida cruises visit the Bahamas. If you are looking for a quick getaway, you can book numerous three-day and four-day Cruceros en Bahamas. All cruises to the Bahamas stop at Great Stirrup Cay, reserved for Norwegian cruise passengers. While you're in Great Stirrup Cay, Norwegian's private island, consider renting snorkel equipment, a Wave Runner, kayaks, or stand-up paddleboards. To get your adrenaline pumping, check out the Island Zip line Adventure that consists of two zip line courses - the Flight of the Osprey and the Seahawk Soar.
If you want to explore some of the Bahamas' most visited spots, consider booking an excursion to nearby Stingray City or go swimming with the famous Bahamian pigs.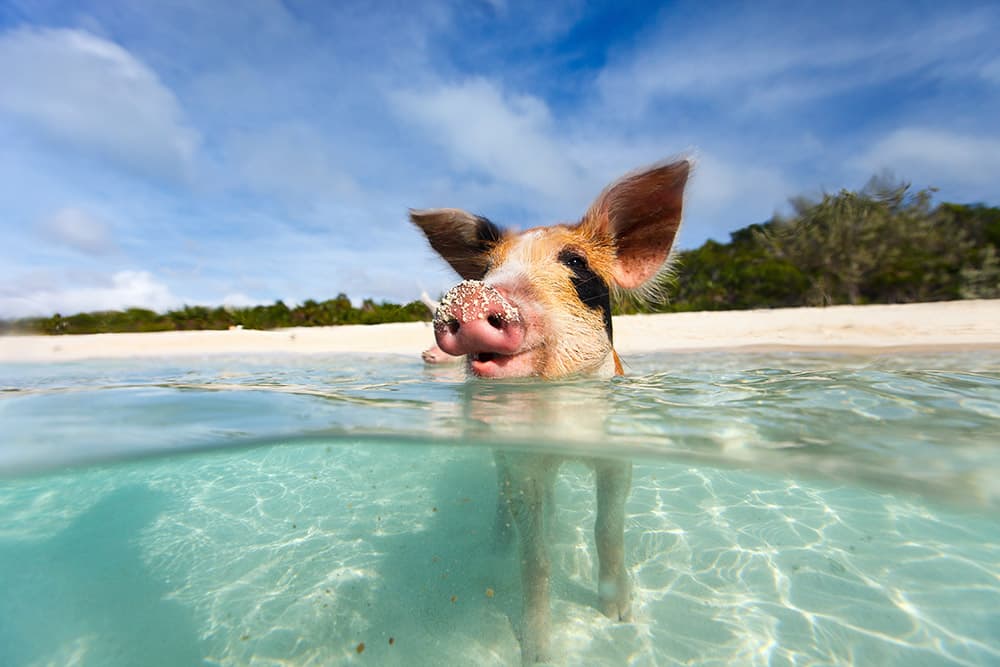 Numerous cruise passengers book Bahamas cruises with Norwegian just to enjoy the ship's amenities and hang out at Great Stirrup Cay. Some of these passengers enjoy booking private cabanas and villas for their day on the island. Options include smaller cabanas to larger villas that can hold up to 10 guests. When you book one of the private villas at Silver Cove, you'll have access to a more secluded beach area and unique dining options.
Depending on the Bahamas itinerary you choose, your cruise may also stop in other Bahamian ports like Nasáu y Isla Gran Bahama as well.
2021 Transatlantic Cruises from Florida
But the Bahamas are not the only tempting destination you can book from Florida. Experience a once-in-a-lifetime vacation where you can depart from Miami and end up in Rome via a Transatlantic voyage.
Experience a 16-day Transatlantic cruise from Miami to Rome that stops in popular ports like the Azores, Florence, Cannes, Malaga, Barcelona, and more. Enjoy the first half of your cruise with some relaxing days at sea before arriving in the Azores. Book a tapas tour or a flamenco tour in Cadiz, an excursion to the Lladro factory in Valencia, or drive to the incredible five-mile diameter caldera in the Azores. Learn to cook Andalusian cooking in Granada or visit a cava producer in Barcelona. Whatever you choose, you can't go wrong with a cruise vacation that explores the best of Europe while providing all the comforts of home.
2021 Panama Canal Cruises from Florida
Ready to experience the world's greatest man-made shortcut? For a full-transit Crucero por el Canal de Panamá from Florida, book either a 15-day or 16-day cruise from Miami. Depending on which itinerary you choose, you may stop in several Central American countries like Costa Rica, Nicaragua, El Salvador, and Guatemala. In contrast, other cruises include stops in islas del Caribe like Grand Cayman and Aruba.
Popular excursions in Guatemala include a colonial tour or a coffee plantation tour in Antigua. On your day in Puntarenas, Costa Rica, take a highlights of San Jose tour, visit Tortuga Island, or book a scenic Costa Rica tour that explores the region's natural beauty. Nicaragua's San Juan Del Sur is renowned for its surfing while El Salvador's Acajutla is near San Salvador, where you can hike dormant volcanoes and explore Maya sites.
After you sail north on the way to California, your cruise will stop in several Mexican Riviera ports like Puerto Vallarta and Cabo San Lucas. The Mexican Riviera has beautiful beaches, delicious cuisine, and a lively party vibe. Visitors to the Baja region flock to destinations like Cabo for some of the best deep-sea fishing in the world.
If you don't have enough time for a full transit cruise, you can also book a partial transit that embarks and disembarks in Miami. Ports of call will include Puerto Limón, Costa Rica; Harvest Caye, Belice; and Roatán, Honduras. This region offers some of the best ecotourism adventures in the world. Dive or snorkel the second-largest barrier reef system in the world, explore rainforests, and experience so much more.
CRUCEROS RELACIONADOS:
Crucero en Bahamas desde Miami, 3 días
Cruceros por el Caribe desde Tampa, 7 días
What to Expect Onboard with Norwegian
If you haven't taken a cruise with Norwegian before, you may be surprised to see how laid-back things are. Norwegian has a freestyle cruising mindset, which gives you greater control over your own cruise. Your daily itinerary doesn't have to revolve on a pre-assigned dining time. If you want to dine early one evening and later the next night, go right ahead. We want you to feel relaxed and comfortable on your cruise vacation.
All Norwegian cruceros offer award-winning entertainment options. There are live entertainment shows, plenty of family-friendly activities, and more. If you are looking for low-key possibilities, you'll find around 20 bars and lounges on each Norwegian cruise ship. Norwegian's spa has also won numerous awards, including World's Best Cruise Spa by the World Spa Awards.
If you are traveling with children, rest assured you will find plenty for them to do on any 2021 cruise from Florida you choose. Fun spots like the Video Zone lets your kids play video games, pinball, and more. Activities vary by ship, but you may have an exclusive kids-only pool, the splash Academy, and Entourage Teen Club.
Several of Norwegian's Florida cruises are on the newest ship, Norwegian Encore. Here, you'll find the latest and greatest in technological advances. Activities include the Encore Speedway, Norwegian's race track at sea, along with laser tag, an aqua park, a virtual reality world, and a special kid's aqua park.
2021 Cruise Deals from Florida
With so many 2021 Florida cruises, itineraries, and ships to choose from, narrowing down the right cruise for you can be difficult. While you are researching options, be sure to sign up for Ofertas de cruceros de Norwegian. You will receive the latest offers and deals delivered to your inbox so you know you're getting the best deal possible when you are ready to book.