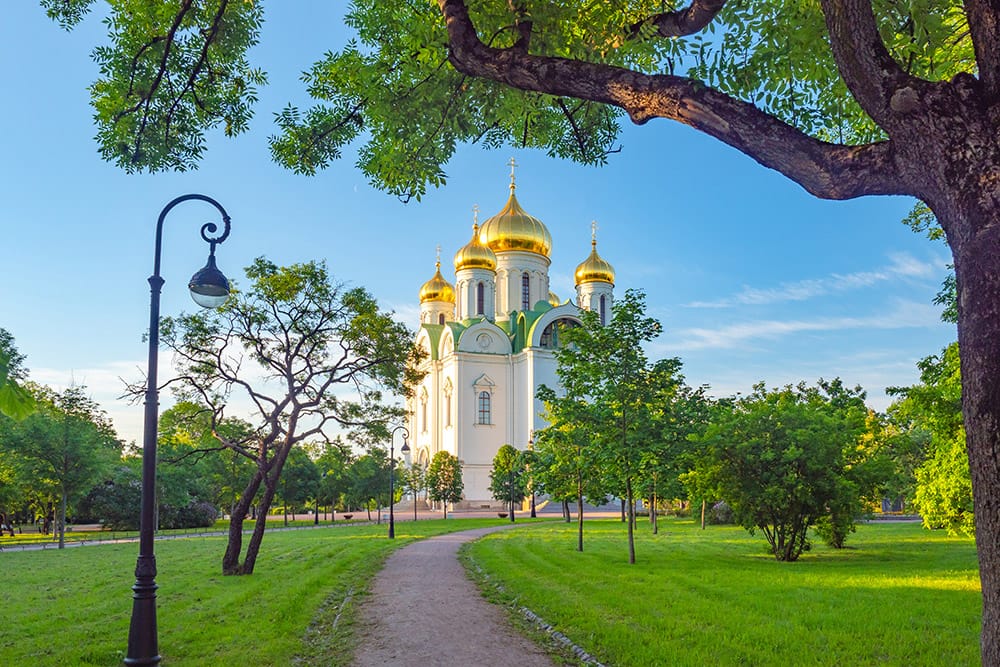 If you've been on cruises to The Caribbean already, it's time to start planning for a grand adventure in 2021. Why not experience a Crucero por el norte de Europa? You will visit some of the most beautiful destinations in the world while enjoying all the perks of the Norwegian Cruise Line experience. Imagine sailing down the fjords of Norway or standing in front of the colorful domed churches of St. Petersburg. With the best rates, added bonuses, and flexible booking policies, there is no better time to plan a 2021 Europe cruise.
Ready to start planning? Explore all Northern Europe cruises.
2021 Europe Cruise Ports of Call with Norwegian
Depending on the cruise itinerary you choose, you'll find that Norwegian sails to many destinations in Northern Europe. Some of these ports of call include:
Flåm, Noruega
If you have ever wanted to see a Norwegian fjord in person, choose a cruise that visits Flåm, Noruega. Flam is part of Sognefjord, the world's deepest and second-longest fjord. With its emerald-green valleys, cruising along the fjord is like being part of a real fairytale.
Reikiavik, Islandia
Iceland is a photographer's dream with its hot springs, unspoiled nature, massive lava flows, and more. You'll also find quaint villages along your cruise, plenty of fascinating museums, and no shortage of delicious eats. Beer lovers should take note as a cruise to Reykjavik offers the chance to experience a thriving craft beer scene, too. Thanks to strict prohibition laws, beers were banned in the country until 1989.
Copenhague, Dinamarca
cruise port stop in Copenhagen offers a mix of medieval and modern, with plenty of picturesque canals and cobblestone squares. Historical statues and references to the famous Danish author, Hans Christian Anderson, can be found throughout the city. Copenhagen is also one of the world's greatest gastronomic cities, home to many chefs and restaurants.
San Petersburgo, Rusia
Baltic cruises include a port stop in St. Petersburg, home to some of the world's most iconic cathedrals and royal buildings. Called the "Venice of the North" by some, St. Petersburg is also Russia's culture capital. With the famous Kirov ballet, Tchaikovsky operas, and over 200 museums, there is no shortage of things to see in St. Petersburg.
Edimburgo, Escocia
Edinburgh is one of Europe's most picturesque cities with its castle perched high upon a volcanic crag. Enjoy walking along the medieval Royal Mile. Don't miss historical sites like St. Giles' Cathedral and the Palace of Holyroodhouse, where you can visit the abbey and Queen Mary's chambers.
Dublín, Irlanda
From its world-famous Guinness Beer and Jameson Whisky to St. Patrick's Cathedral and Ha'penny Bridge, Dublín is a fascinating city in Northern Europe. Norwegian cruise passengers will find plenty of museums, historical landmarks, and a legendary pub scene like no other.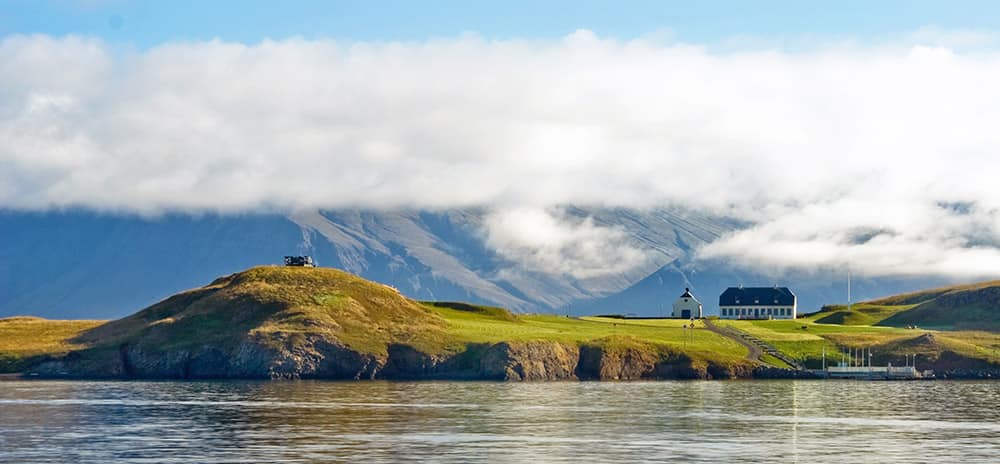 Best 2021 Europe Cruises to Book on Norwegian
Norwegian offers a spectacular selection of Cruceros en el norte de Europa to choose from. To help get your cruise vacation planning started, here's a look at some options available for booking now.
9-Day Scandinavia, Russia, and Baltic from Copenhagen
Choose a Baltic Sea cruise like this nine-day Scandinavian adventure sailing on Norwegian Escape, one of the fleet's newest ships. Depart from Copenhagen and visit ports of call like:
Berlín, Alemania
Tallin, Estonia
San Petersburgo, Rusia
Helsinki, Finlandia
Estocolmo, Suecia
With only two days at sea, this is the perfect cruise for travelers who want to experience all that Northern Europe offers.
11-Day Iceland: Norway and Scotland
Set sail on Norwegian Star for this 11-day Iceland, Norway, and Scotland cruise that takes you to more fjords and other natural wonders. You will depart from London and ports of call include:
Edinburgh and Iverness, Scotland
Bergen, Alesund, Hellesylt, and Geiranger, Norway
Seydisfjordur, Isafjordur, and Reykjavik, Iceland
This magical itinerary includes excursions that will take you to Iceland's famed Golden Circle and the Ring of Fire, the Scottish Highlands and Loch Ness, the Trolls' Path in Norway, and more.
9-Day British Isles Round-trip Amsterdam: England, Ireland, and France
Travelers wanting to visit the northwestern part of Europe should consider a British Isles cruise like this nine-day Norwegian itinerary departing from Amsterdam that stops in:
Londres, Inglaterra
Brussels and Brugge, Belgium
París, Francia
Liverpool, Reino Unido
Dublin and Cork, Ireland
With only two days at sea, this cruise will keep you busy as you explore some of Europe's most historic cities.
EXPLORE 2021 BRITISH ISLES CRUISE TO ENGLAND, IRELAND & FRANCE
16-Day British Isles, France, and Iceland
If you want a more extended cruise vacation, consider a Transatlantic 16-day cruise departing from New York and ending in London, England. On this cruise, you'll be sailing on Norwegian Star, renovated in 2018. Ports of call on this itinerary include:
Halifax, Canadá
Reikiavik, Islandia
Belfast, Irlanda del Norte
Dublín, Irlanda
Liverpool, Reino Unido
Cork, Irlanda
Portland, Inglaterra
París, Francia
Your cruise also includes an overnight in Reykjavik, giving you ample time to explore one of the most photographed cities in the world.
14-Day Iceland: Reykjavik, Dublin, and Belfast
Another Norwegian cruise that will take you to some of the most majestic fjords and natural scenery in the world is the 14-day Northern European adventure that sails from London onboard Norwegian Star. There are 12 ports of call on this cruise including:
Edimburgo, Escocia
Stavanger, Alesund, Hellesylt, and Geiranger, Norway
Akureyri, Isafjordur, and Reykjavik, Iceland
Belfast, Irlanda del Norte
Dublín, Irlanda
Portland, Inglaterra
With only three days at sea, this is a cruise for those who want to experience it all. You'll definitely want to pack several pairs of comfortable shoes as many of the best excursions involve lots of walking.
EXPLORE 2021 NORTHERN EUROPE CRUISE FROM LONDON
CRUCEROS RELACIONADOS:
9-Day Scandinavian Cruise from Copenhagen
14-Day Iceland Cruise from London
11-Day Iceland, Norway, and Scotland Cruise
Crucero a las Islas Británicas desde Ámsterdam, 9 días
Crucero transatlántico desde Nueva York, 16 días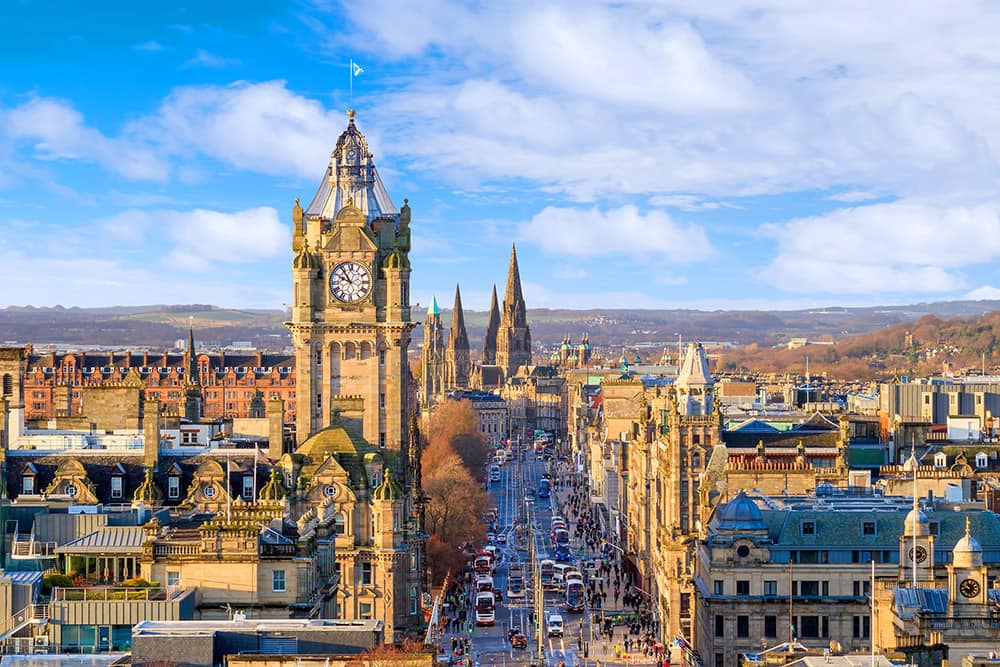 When to Book Your 2021 Europe Cruise
If you've been thinking about taking a Northern European cruise, now is the time to book. As Norwegian gets ready to restart the cruise season in 2021, you'll find huge discounts and lots of added perks. If you haven't signed up yet, get Ofertas de cruceros de Norwegian delivered right to your e-mail inbox. That way, you won't miss out on any exclusive deals while you decide which Northern Europe cruise is right for you.