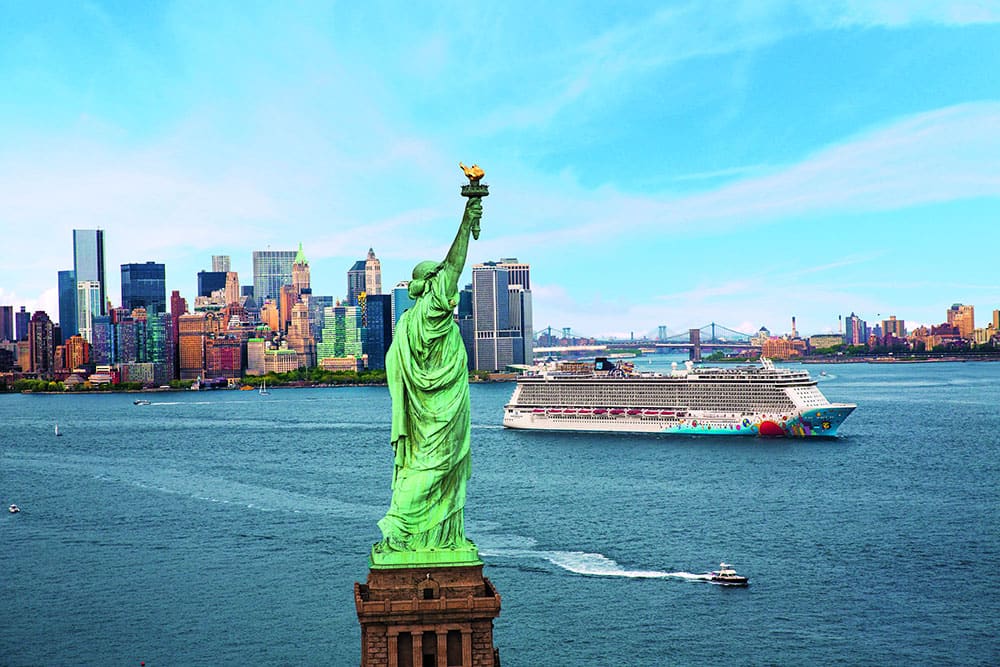 Dive into the energetic pulse of Nueva York, a city brimming with an infectious zest for life, iconic landmarks, enthralling entertainment, unrivaled shopping experiences, and a world-class culinary scene. Let the grandeur of the Empire State Building captivate you with panoramic views of the city, immerse yourself in the dazzling world of Broadway, wander through the serene expanse of Central Park, and salute Lady Liberty herself. But the adventure doesn't have to stop within the city's bounds.
New York also serves as the vibrant launchpad for an array of unforgettable cruise vacations. Norwegian Cruise Line crafts phenomenal itineraries that take you from the city that never sleeps to an awe-inspiring voyage at sea. Set your sights on a memorable cruise from New York, and immerse yourself in a world of exploration and relaxation.
¿Listo para empezar a planificar? Explora todos los 2024 New York cruises.
Norwegian's 2024 Cruises From New York
There's an entire world beyond the sparkling lights of New York waiting to be discovered. Norwegian's 2024 cruises from New York sail from the heart of this buzzing metropolis to a splendid array of global destinations. Here's a look at some of the exciting destinations you can visit on your dream cruise.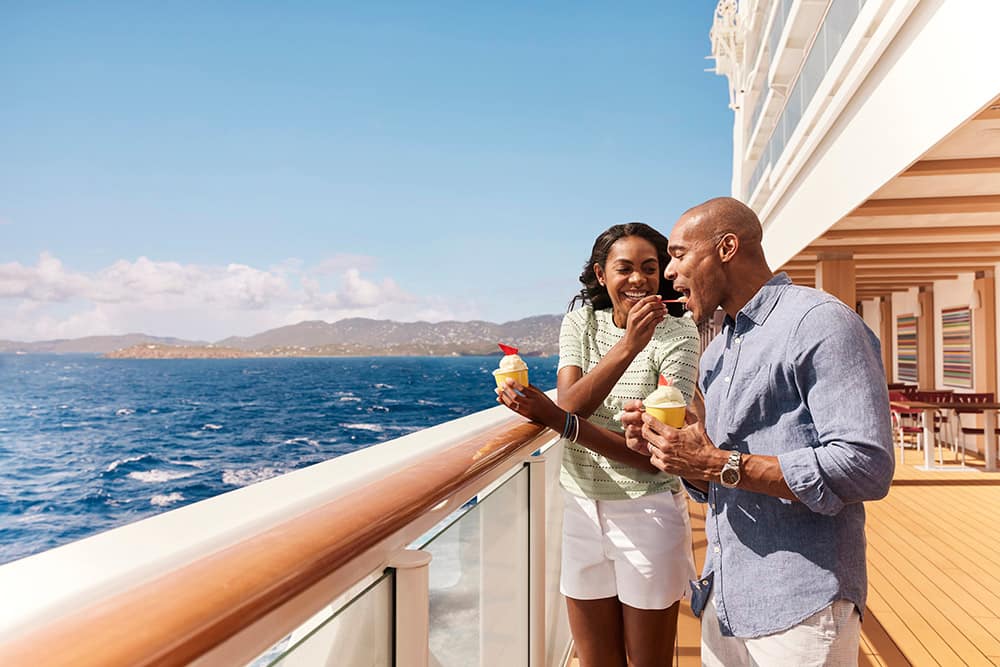 2024 Canada & New England Cruises from New York
Portland, Maine
Envuélvete en lujos. Portland's coastal charm, a city where historical architecture and modern sensibilities blend seamlessly. Wander through the cobblestone streets of the Old Port district, indulge in delectable seafood delicacies, visit the iconic Portland Head Light lighthouse, or immerse yourself in the city's rich art scene.
Charlottetown, Isla del Príncipe Eduardo
Experience the idyllic charm of Charlottetown, where the countryside meets the sea. Discover its lush landscape, savor local specialties, explore the historical sites that inspired the Anne of Green Gables novels, or unwind on the city's picturesque beaches.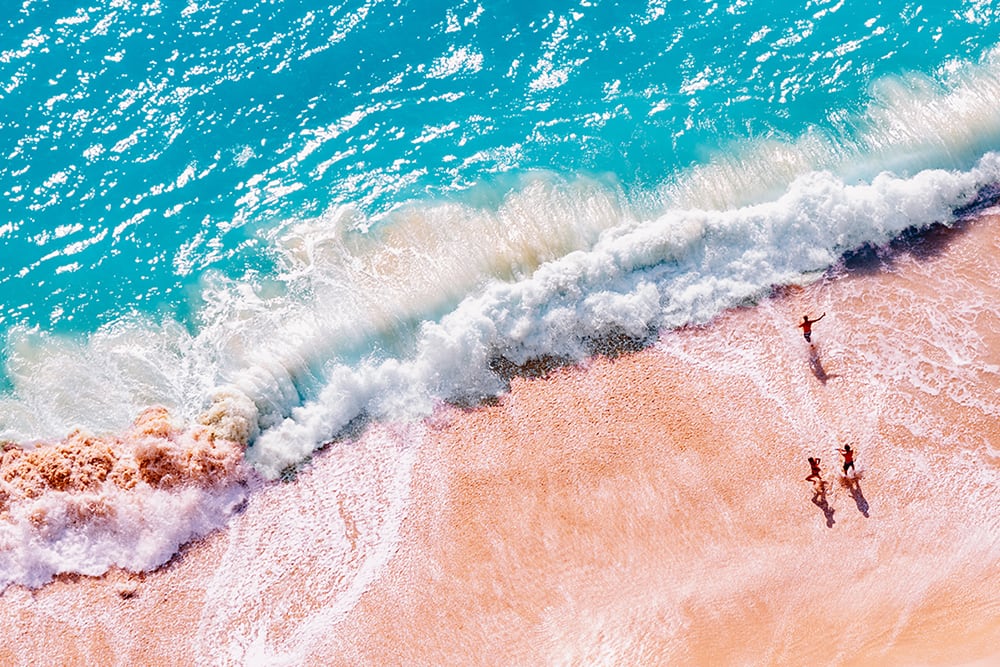 2024 Bermuda Cruises from New York
Bermudas
Revel in the tropical paradise of Bermudas, where the sands blush a delightful pink. Dive into crystal-clear waters, explore mysterious shipwrecks and coral reefs, enjoy a round of golf, or relax on the stunning Horseshoe Bay beach. Depending on your Bermuda cruise, you'll spend one to three nights here. You can also visit Bermuda on a cruise that includes several other Caribbean islands.
2024 Caribbean Cruises from New York
Puerto Plata, República Dominicana
Descubre Puerto Plata, beautifully situated between a mountain range and the sparkling Atlantic Ocean. Explore its Spanish colonial architecture, venture into lush tropical jungles, visit the Dominican Amber Museum, or soak up the sun on its pristine beaches.
Ponta Delgada, Azores
Experience the unique volcanic landscape of Ponta Delgada, an Azorean paradise. Explore the magnificent Sete Cidades twin lakes, visit the lush Terra Nostra botanical park, or taste local wines and cheeses.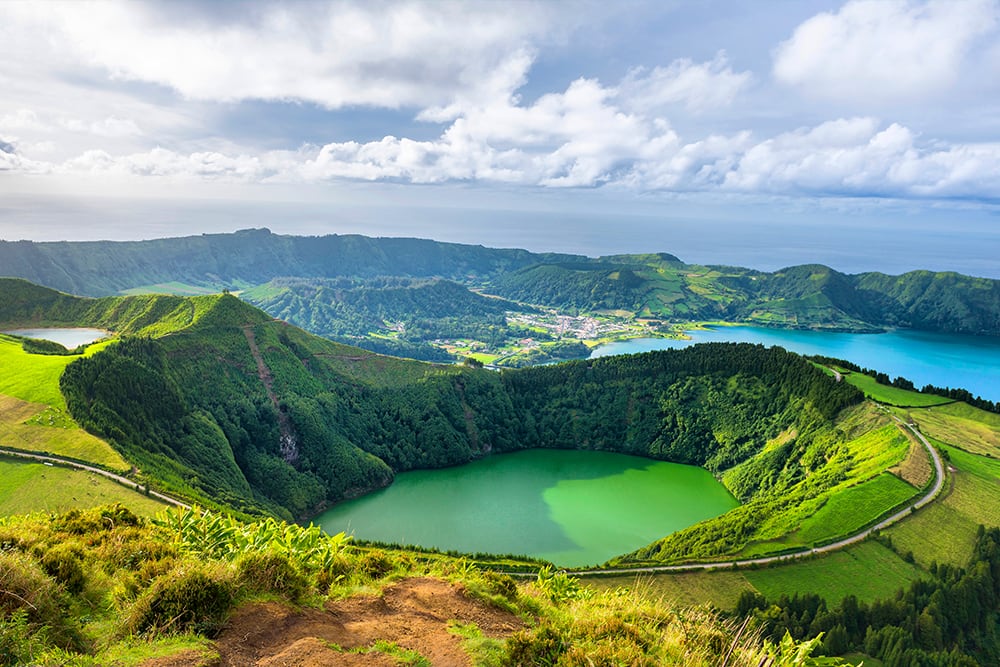 Santo Tomás, Islas Vírgenes de los EE. UU.
Escape to the tropical paradise of St. Thomas in the US Virgin Islands. Surrounded by the crystal-clear Caribbean Sea, the island is home to stunning beaches. Enjoy a day of sun, sand, and surf at Magens Bay, consistently ranked among the world's top beaches. Explore the vibrant marine life while snorkeling at Coki Beach, or sail to the uninhabited Buck Island for a secluded retreat. Take the Skyride tram to Paradise Point for panoramic views of the island. St. Thomas is a dream destination, from duty-free shopping in the capital Charlotte Amalie to tasting the local Cruzan Rum.
Saint John, New Brunswick
Witness the world's highest tides at the Bahía de Fundy, which can reach over 50 feet, and experience the unique reverse flow of the Saint John River at the famous Reversing Falls. Explore the vibrant city center with its blend of historical architecture and contemporary culture, where Victorian-era buildings house trendy boutiques and delightful eateries that serve local seafood delicacies. The surrounding landscapes provide stunning trails, making Saint John an outdoor enthusiast's paradise.
2024 Transatlantic Cruises from New York
Belfast, Irlanda del Norte
Step into the rich history and vibrant culture of Belfast. Visit the birthplace of the Titanic, explore the city's iconic murals, wander through the enchanting botanical gardens, or discover the scenic beauty of the Antrim Coast and Giant's Causeway.
St. Pierre and Miquelon, France
Descubre San Pedro y Miquelón, France's best-kept secret in North America. Nestled near Canada's Newfoundland, these small islands are filled with French charm. Wander the vibrant streets of St. Pierre, lined with colorful buildings, charming cafés, and quaint shops selling French goods. Explore the rich history of Prohibition-era rum-running at the Heritage Museum or admire the splendid architecture of the St. Pierre Cathedral. Enjoy the peaceful surroundings as you stroll along the harbor, breathing in the crisp, salty air. St. Pierre and Miquelon offers a slice of French culture against stunning natural beauty.
CRUCEROS RELACIONADOS:
Canadá y Nueva Inglaterra, viaje de ida y vuelta desde Nueva York: Bar Harbor y Newport, 7 días
Bermudas, viaje de ida y vuelta desde Nueva York, 7 días: Carolina del Sur
Bermudas, viaje de ida y vuelta desde Nueva York, 10 días
Granada (Málaga), España
Venture to Granada, a Spanish treasure accessible via the port of Malaga. Marvel at the intricate architecture of the Alhambra, a stunning Moorish palace complex overlooking the city. Stroll through the ancient Albayzín district, a labyrinth of winding streets and white houses adorned with colorful flowers. Indulge in delectable tapas, accompanied by local wines, on bustling plazas. Outside the city, the lush landscapes of Sierra Nevada National Park beckon for an adventure. Whether you're a history buff, a foodie, or an outdoor enthusiast, Granada promises an unforgettable experience.
Nuuk, Groenlandia
Experience the untamed beauty of Nuuk, Greenland's vibrant capital. Immerse yourself in Inuit culture at the Greenland National Museum, witness the stunning northern lights, hike through breathtaking landscapes, or spot majestic whales off the coast.
A Norwegian cruise from New York opens a world of exciting opportunities, uniting the thrill of life in one of the world's most bustling cities with the allure of discovering global cruise ports. So, why wait?
As you plan, remember to subscribe to Norwegian's emails to stay informed about the latest cruise deals and special offers sent directly to your inbox. Experience the world in comfort and style with any of Norwegian's 2024 cruises from New York.