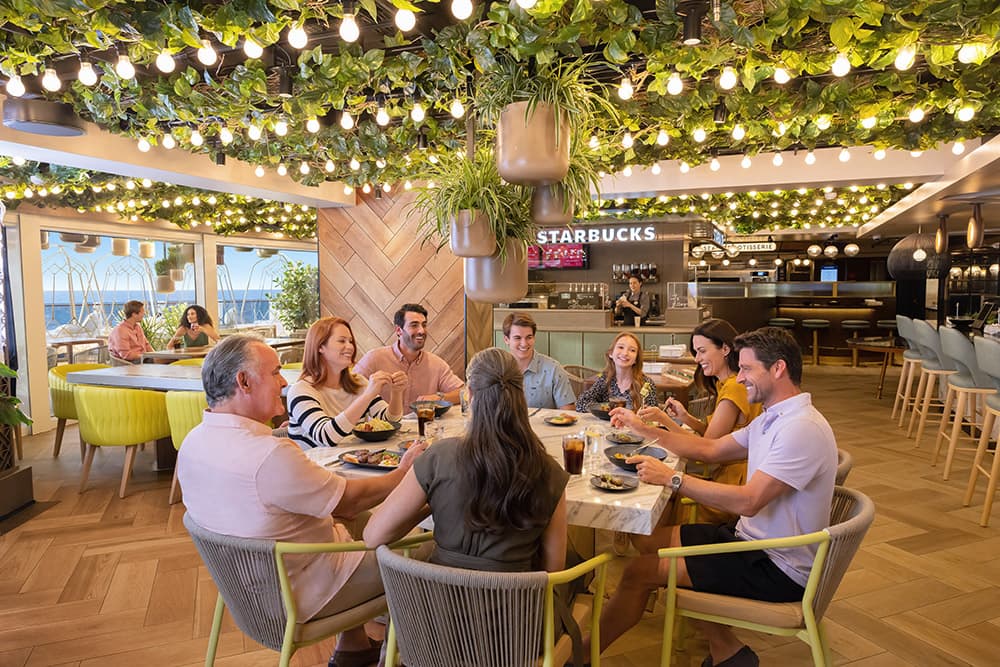 Like many people with Celiac Disease my first questions any time I travel are "what I am going to eat?" and "where can I eat safely?" The minute I decide on a destination, I'm all over the internet looking for the best places to get a gluten-free bite to eat. Being on a strict gluten-free diet for medical reasons means when I'm looking into a vacation like a crucero, the first thing I need to know before I book is what my dining options are.
When Norwegian's newest ship, Norwegian Prima started cruising, I had the privilege of being one of the first to experience this ship on a cruise out of NYC. With a whole new ship comes a whole new set of dining options-and some familiar favorites. Some of those new options make cruising easier for anyone with special dietary needs.
As someone with Celiac, I also have to look into potential sources of cross-contamination to eat safely. I was pleasantly surprised by how easy it was to find gluten-free food on board Prima that was not just safe, but absolutely delicious. I travelled with back up snacks-like I always do-that could be a meal if I needed them to be but was delighted to find that while they were good to have on shore, I didn't even need them once on board.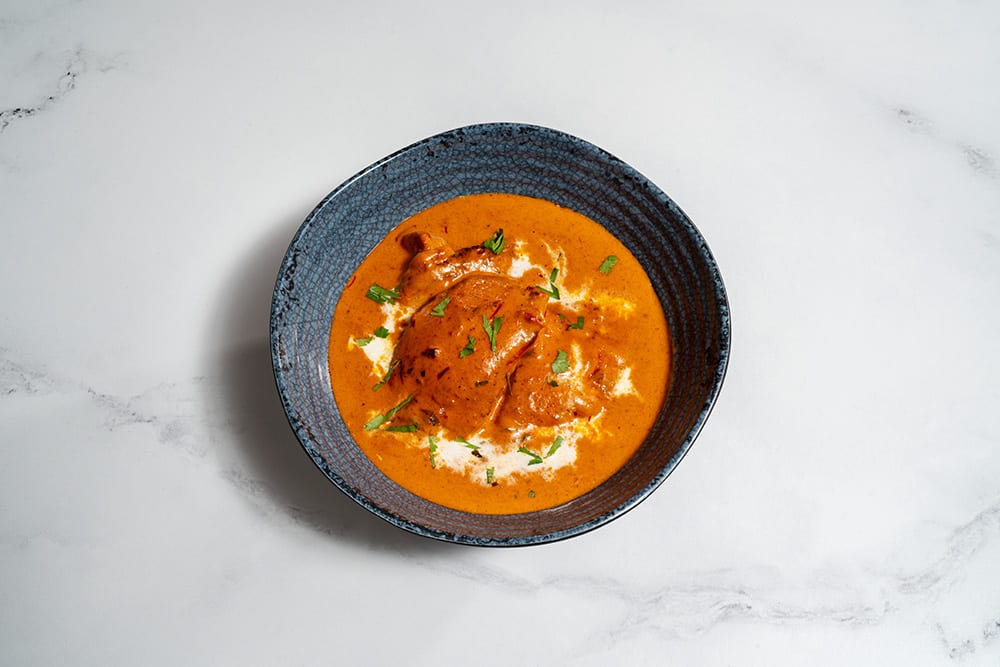 Indulge Food Hall on Norwegian Prima
The big game changer on Norwegian Prima is Patio de comidas Indulge. You can get cuisines from all around the world all in one place. Even better, meals here are included with your cruise! The food hall is made up of several stations, each with its own cuisine and the menu varies a little bit by meal and by day. Finding out what would be gluten free and Celiac-safe was pretty easy. I was able to walk up to each station and ask the staff. There was always someone who was able to answer my questions.
My favorite part of Indulge by far is Tamara, a restaurant where you can get classic Indian favorites like Dal and Aloo Gobi along with Tandoori dishes, curries and even (safely fried!) Papad with a variety of chutneys. I went back to that station twice during my trip-okay, maybe it was three times if I'm being honest-because I just could not get enough.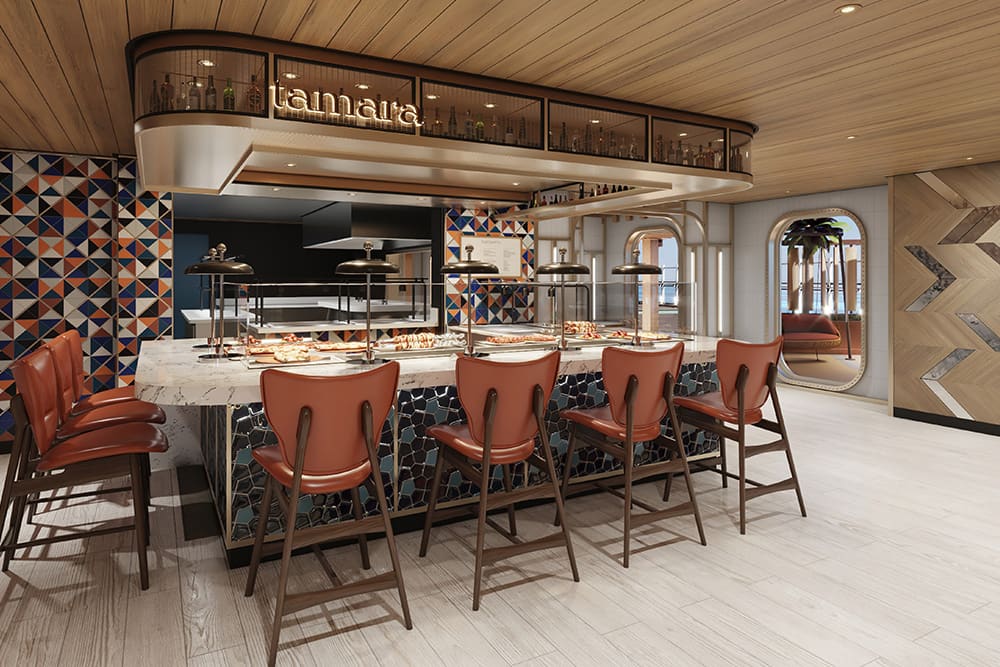 The staff were very friendly and extremely helpful and showed me how to enter my dietary needs into the tablet ordering system so I could order seconds (which I absolutely did) from any table in the food hall without having to come back up to the restaurant and talk to the kitchen staff multiple times.
Pro tip: If you have specific dietary needs, I highly recommend starting your first meal at Indulge by asking the staff how to flag your dietary concerns when ordering on the tablets at each table in the food hall. It utilized the "name" field on your order and was a little tricky to find, but knowing how will make ordering food simple and stress-free for the duration of your trip.
Tamara was my personal favorite, but I was able to find more gluten-free options at other stations around the hall as well. The smokehouse offered a lot of smoked meats that were gluten free without the BBQ sauce, and there were plenty of soup and salad options. The menus change for lunch and dinner and sometimes stations have different menus depending on the day so it's worth checking out the menus or checking in with the staff before ordering to see what's available.
Complimentary Dining On Board
I was also impressed with the other complimentary dining on board and all the care the staff took to ensure I could have a safe, gluten-free meal. Hudson's and The Commodore Room - complimentary, main dining rooms with a restaurant feel- were both fantastic. The menus had both gluten-free and vegetarian options marked so I had some idea of what I could order going in, but the waiters helped me find a starter, a main course and a dessert that were all Celiac-safe. Even when narrowed down to what was gluten free and could be prepared without cross contamination, there were still a lot of options to choose from. My favorite was the Risotto Al Funghi, a creamy risotto with lots of wild mushrooms, but I also enjoyed grilled Atlantic salmon with quinoa.
These two locations were also where I found the best breakfast options as well. They had gluten-free bagels one morning that they could toast under a lamp so no toaster was involved, and I could get eggs, bacon and fruit. Hudson's and The Commodore Room were both great for breakfast when I had time to relax and enjoy a bigger meal but Indulge was perfect for a grab-and-go breakfast on port days. I could get a quick yogurt and a banana along with some coffee to keep me going before heading out on an early morning shore excursion.
Specialty Dining On Board
I did one night of specialty dining at Food Republic where you get a fusion of different cuisines from around the world. Because of all of the sauces, noodles and fried foods, I needed extra help navigating this menu. I got a lot of assistance from our server, Roseann. She knew all about cross contamination and was able to talk to the chefs to find out exactly what they could make for me. As it happened, they were able to make me one of my favorite dishes of all time: calamari. They fried it in a separate pan with separate oil and made the batter out of cornstarch instead of flour. It was fantastic. Since it wasn't too busy, Roseann also was able to work with the chefs to make me a sushi roll featuring salmon and mango. All throughout, Roseann and the chefs were kind and helpful. I had a lot of fun talking with them and had a great dinner, too.
Whether you take the opportunity to try specialty dining or not, anyone with Celiac, a gluten allergy, an intolerance, or other dietary need will be able to cruise easily—and deliciously—on Norwegian Prima.