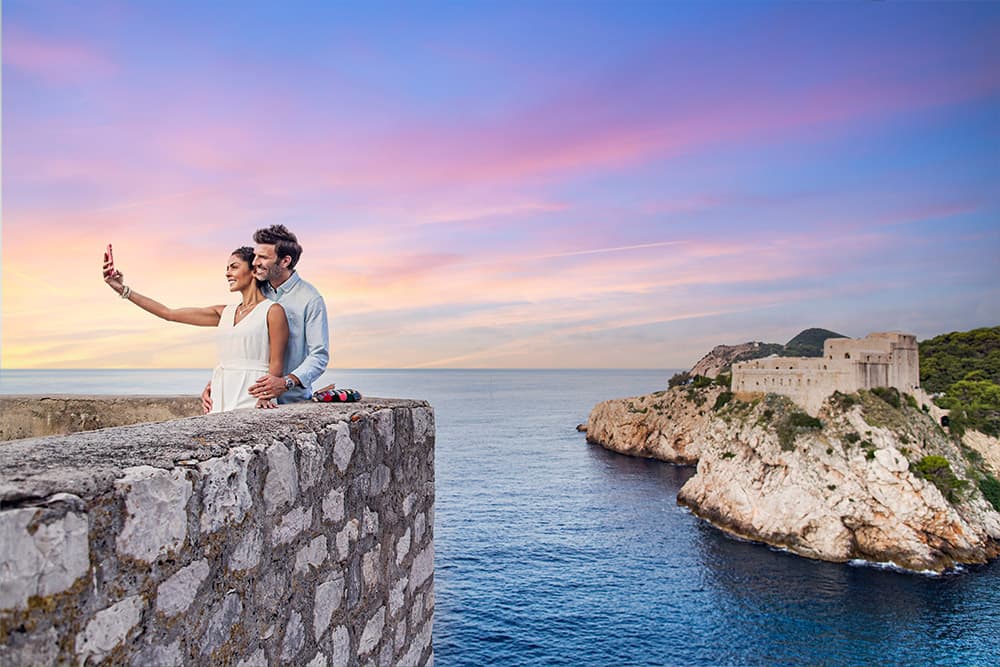 Located on Kvarner Bay, Rijeka is one of Croatia's most fascinating cities. Visitors may notice multi-cultural influences and various languages spoken here, thanks to a turbulent history that saw the city change rulers multiple times. Rijeka was named the 2020 European Capital of Culture, beating out other Croatian candidates such as Split and Dubrovnik. Rijeka is known for its over-the-top Carnival celebrations, but the port city also offers impressive sights, delicious cuisine, and beautiful landscapes. If you're planning a Croatia cruise vacation that stops in Rijeka, here's how to spend your day in port.
¿Listo para empezar a planificar? Explora todos los 2023 cruises to Croatia.
Visit Trsat Castle
Get a workout by climbing the 538 stairs that lead to Trsat Castle, which dates back to the 13th century. The castle was restored in the 19th century after suffering damage in a 1750 earthquake. While it was once in possession of many royal families, today it serves as a museum. Its bastions feature impressive views of the city and the Adriatic sea.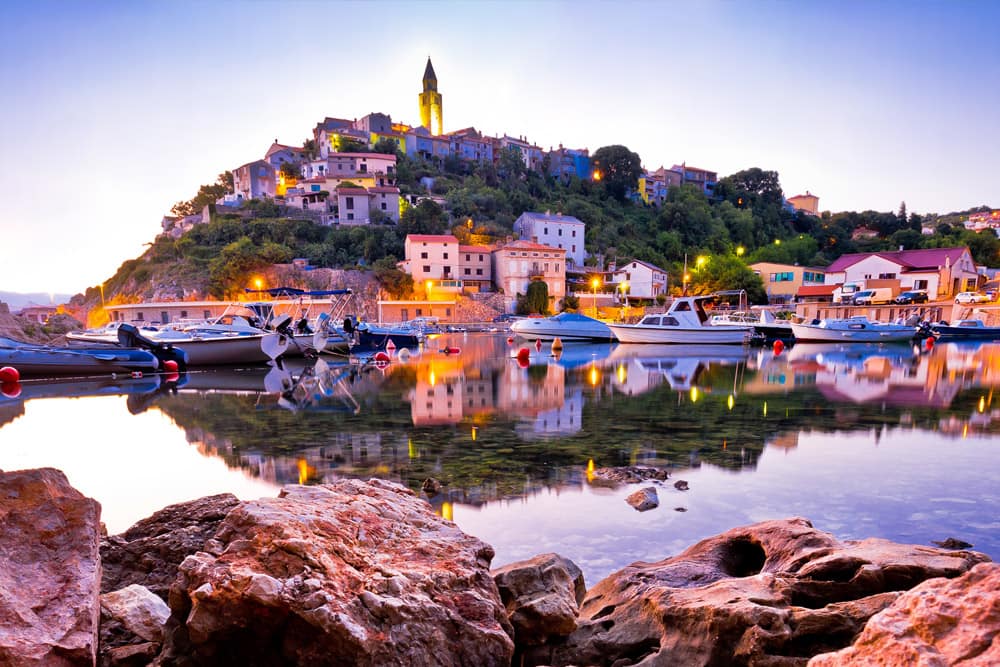 Take a Boat Ride to the Golden Island of Krk
Rijeka is often called the gateway to Croatia's islands. With more than 1200 islands, only a tiny number have inhabitants. Consider a day trip to the nearby island of Krk, which has earned the nickname "Golden Island" because of its fertile soil and abundant sunny days. If you want to enjoy local wine and sample delicious dishes, Krk will not disappoint.
Visit the Pearl of the Adriatic
Head 30 minutes west of Rijeka, and you'll arrive in Opatija. This beautiful seaside village is sometimes called the Pearl of the Adriatic because so many rich and famous people vacation here. Walk along the promenade, and you can't help but notice fancy seaside restaurants and extravagant hotels. Villa Angiolina was once a luxurious palace that now serves as a museum. Despite its reputation as a vacation haven for the rich and famous, Opatija is not pretentious.
Dine at the City Market
The City Market is the place to get a feel for life in Rijeka and the local cuisine. Locals have recommended the market as the best place to dine since the 19th century. It's located near the shore, where fishers once unloaded their catch to sell at the market. Today, the primary market is housed in three pavilions. Outside, visitors will find stalls fully stocked with flowers, vegetables, and fruits. Stop by the food stalls nearby to try a quick and inexpensive lunch.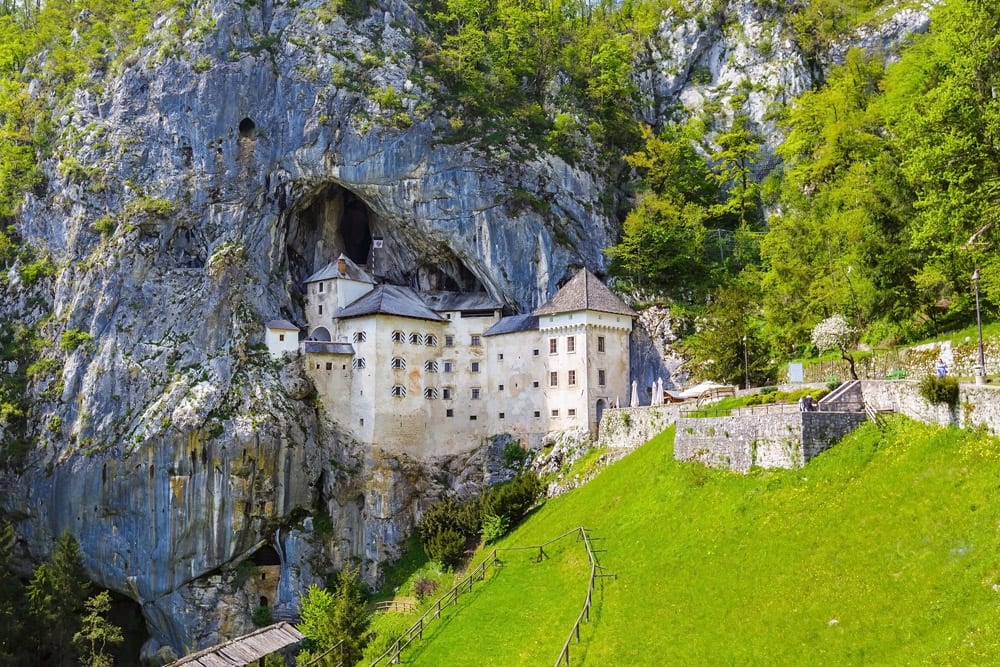 Explore Slovenia's Postojna Cave
Booking a Cruceros por el Mediterráneo on Norwegian allows you to explore many fascinating historical and natural wonders. From Rijeka, you can take a day trip to the Postojna Cave, one of the most visited caves in Europe. A railway takes you through the impressive interior for a truly unique experience. Built over 140 years ago, this is the only karst cave with a railway.
During your tour, you'll hear the history of the cave and learn more about its iconic 16-meter-high stalagmite called the Skyscraper. Postojna Cave is also home to the world's oldest underground post office and underground animals called olms. Olms are sometimes referred to as baby dragons or human fish.
Near the cave, you'll find Predjama Castle. It's the most extensive cave castle in the world and has mysterious tunnels that link it with the cave system below. The cave has been in the middle of this 123-meter-high cliff for more than 800 years. The cave under the castle is four floors deep and is home to a large colony of bats.
Relax at the Beach
You'll find several beaches nearby if you're looking for a place to relax for the day. One of our favorites is Sablicevo Beach, which is about a 15-minute walk from the town center. You will need to climb down some stairs to get to the beach, but it's worth the trek. Another popular beach is the larger Fiumana Beach or Plaza Ploce, located north of the city center. Right behind the beach is Bazeni Kantrida, a large indoor swimming pool.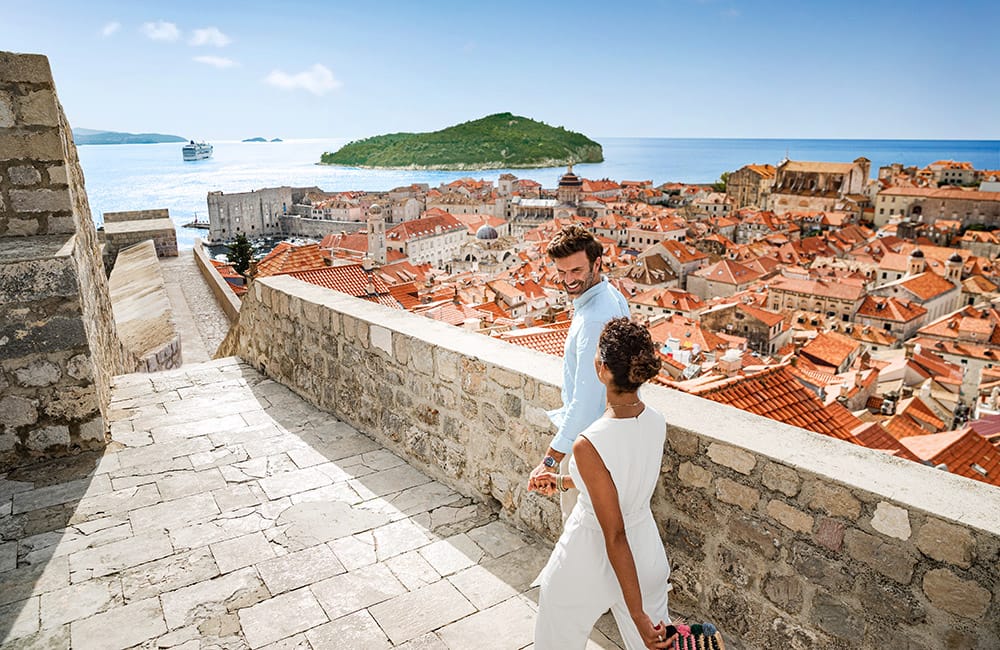 Take a Day Trip to Plitvice Lakes
Plitvice National Park is a UNESCO World Heritage Site and one of Croatia's most visited attractions. The park is renowned for its chain of 16 turquoise lakes in a limestone canyon. The cascading lakes are separated by travertine, or tufa, barriers, forming different level terraces.
Visit the Smallest Town in the World
Recognized by the Guinness World Book of Records, Hum is the smallest town in the world, with a population of around 30 people. It's located in the center of the Istria region, making it an easy excursion from Rijeka. While tiny, Hum is a very scenic town with numerous scenic photo spots. It even has an entrance gate, walls, and a castle.
Legend has it that giants built Croatia. When they finished heaving giant stones to make their homes, the giants placed the leftover ones on the ridge above. This ridge eventually developed into Hum.
Hum is situated along Glagolitic Avenue, a scenic road that connects with Roc. Unique statues pay homage to the Glagolitic alphabet, recognized as the first Slavic alphabet.
If you enjoy trying local spirits, don't miss out on the Humska Biska, a local homebrewed rajika or brandy. This popular spirit consists of mistletoe and several other secret ingredients.
Are you still planning your cruise to Rijeka? Don't forget to sign up for Ofertas de cruceros de Norwegian. Enter your email to receive the latest specials and discounts delivered directly to your inbox.