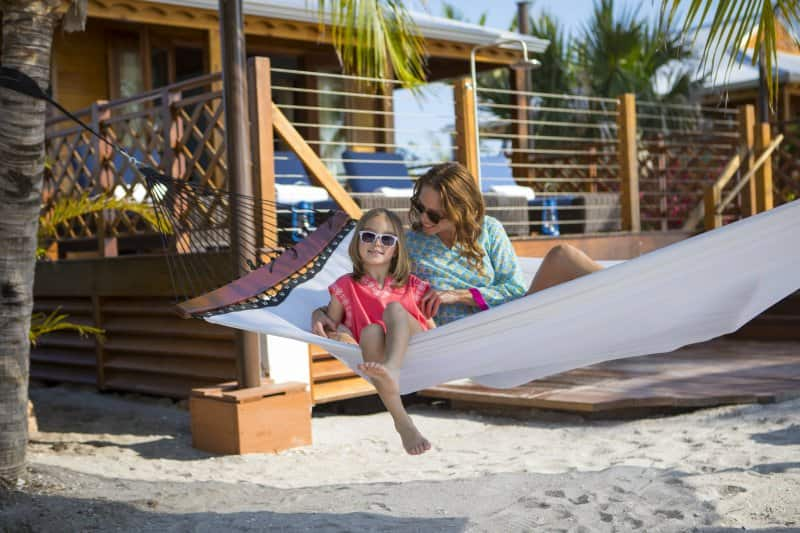 Norwegian Getaway is one of the hottest cruise ships of 2018. She offers everything that you could ask for in a vacation. You'll find a variety of world-class entertainment options onboard, from the hit Broadway show "Burn the Floor" to "Cirque Dreams and Steam," which is an illusionary theater and dinner show.
Do you want to take an unforgettable culinary journey on your next vacation? Norwegian Getaway has three main dining rooms, each of which offers complimentary three-course meals. There is also an international buffet serving some of the freshest fruits, vegetables, and meats on the sea and a variety of casual cafés that serve up sandwiches, salads, and other light bites. Maybe you want to relax on your balcony with breakfast. Just dial up room service anytime and have your meals delivered right to your stateroom.
Norwegian Getaway has a variety of activities to choose from, too. Everyone in the family will find something to love. Experience the excitement of one of the largest waterparks at sea located 17 decks above the ocean. Want to stay in shape on your cruise? Visit Pulse Fitness Center for your favorite workout equipment and classes.
Norwegian Getaway visits many exciting destinations. Take a seven-day cruise to the Western Caribbean and spend a day relaxing on the beach on Norwegian Cruise Line's latest private destination, Harvest Caye. Do a bit of fishing in Cozumel, Mexico — one of the prime locales for deep sea fishing.
You can also experience Bermuda on Norwegian Getaway. Book a short Bermuda getaway from The Big Apple and take a walk on the famous pink sands of the island. For the ultimate bucket list vacation, book a nine-day Scandinavia, Russia, & Baltic cruise from Copenhagen. You'll spend two days in St. Petersburg, Russia.
Do you want even more things to get excited about on your Norwegian cruise? Here are six things that you didn't know about the Norwegian Getaway.
You Can Find a Salt Room Onboard
Norwegian Getaway's Spa Salt Room is very similar to the healing salt caverns found all over Eastern Europe. The Spa Salt Room on Norwegian Getaway is set in a tranquil environment.
Visit the Spa Salt Room for an amazing and relaxing treatment called halotherapy, which helps improve skin and respiratory problems. The benefits of halotherapy have been known for hundreds of years in Europe. During the 1800s, a Polish health official discovered that salt mine workers had fewer colds and other respiratory problems compared to the general population. He figured out that this was due to the salt aerosol that they inhaled every day. As the benefits of salt therapy became known, it became trendy in Europe.
You Can Walk the Plank
Norwegian Getaway has a three-story sports complex onboard that includes a variety of features. One of the most innovative of those features is The Plank. Take a walk 8 feet over the side of the ship on The Plank - if you dare. You are safely strapped in right above the water. It is an exhilarating experience for sure.
Not quite ready to tackle The Plank? There are plenty of other things to try in the sports complex. Breathe in the fresh sea air as you practice your basketball skills on the outdoor court. Try to master the more than 40 elements that make up the multi-level ropes course. The ship offers plenty of things to do for every interest and skill level.
You Can Sip Your Cocktails in an Authentic Ice Bar
The Skyy® Vodka Ice Bar is one of 15 lounges and bars onboard Norwegian Getaway. What sets this bar apart from the rest is that it's ice cold. Fashioned after the famous ice hotels in Scandinavia, the Skyy Vodka Ice Bar is located in a frozen chamber. The seating, glasses, and bar are all made entirely from ice. The bartenders whip up delicious specialty drinks made from Skyy Vodka. Since the bar is kept at 17 degrees Fahrenheit, cruisers are given gloves and a hooded coat to wear while inside the bar.
You Can Enjoy an 18-and-Over Beach Club
Do you want to relax in a private retreat just for adults? The Vibe Beach Club on Norwegian Getaway is the perfect spot for you. This area of the ship features comfortable sun loungers, a soothing water fountain, and a large hot tub. The Vibe Beach Club offers ocean views and fresh breezes.
You Can Try an Authentic Italian Gelato
Stop by Dolce Gelato, one of the many specialty eateries onboard Norwegian Getaway, for authentic Italian gelato. Slow-churned, dense gelato is Italian's version of ice cream, and it is delicious. You can choose from a variety of traditional and more exotic flavors.
You Can Get Free Access to the Thermal Spa Suites
Book one of the spa suites on Norwegian Getaway and enjoy complimentary access to the Thermal Spa Suites. There are a variety of spa suites on Norwegian Getaway to choose from, including the Spa Balcony, Spa Mini-Suite With Balcony, and The Haven Spa Suite With Balcony.
You'll experience the ultimate in water and heat therapy when you take advantage of the Thermal Spa Suites. Relax in a heated ceramic lounge chaise while you take in beautiful ocean views. Soak under a tropical rain shower. Cleanse your body with an herbal steam bath. Take a swim in the heated Vitality pool.
Several fantastic deals on Norwegian Getaway cruises await. Book your vacation today.