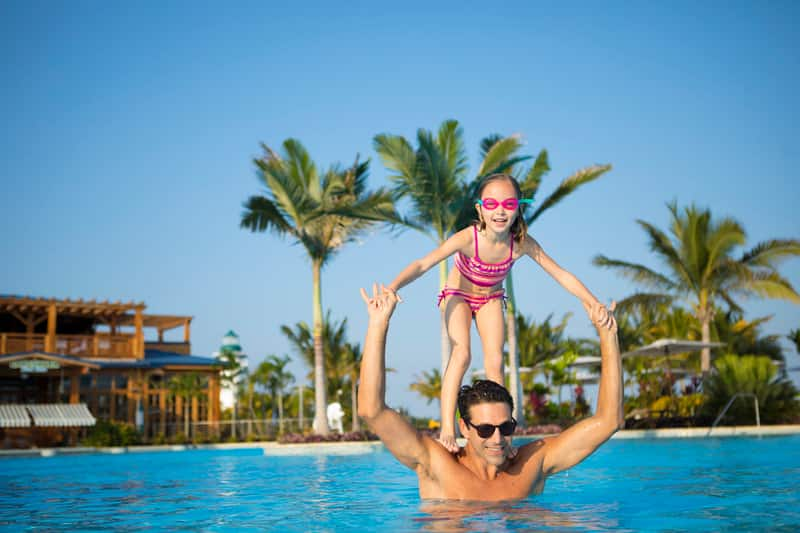 Cruising with kids is probably one of the most exciting family holidays you'll take. Besides having the satisfaction of knowing you're sticking to your budget by taking advantage of the fantastic Kids Sail Free promotion with Norwegian Cruise Line — where third and fourth guests can enjoy complimentary cruise fares on select cruises — you can revel in the idea that your kids will never be bored no matter which cruise ship or destination you choose. You'll find a seemingly endless array of fun, educational, and entertaining cruise activities — both at sea and on land — to keep even the most finicky kids engaged. Not to mention you'll find plenty of fun and relaxation for yourself. So let's keep the whole family happy and delve into some kid-friendly cruise activities for your family getaway with Norwegian.
Ready to start planning? Explore all cruise vacations with Norwegian.
Splash Academy: Complimentary Onboard Youth Programs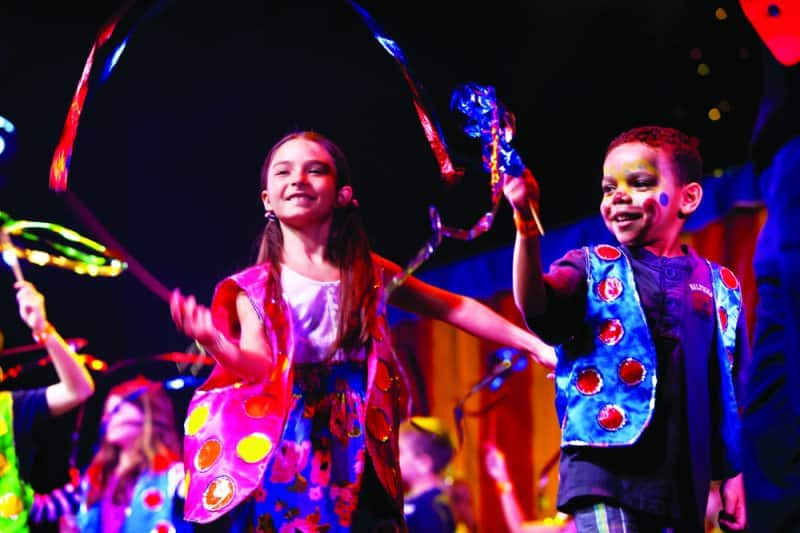 Each Norwegian Cruise Line ship includes complimentary onboard programs for kids ages 6 months to 17 years. All activities are tailored to be age appropriate. The Guppies program encourages wee ones with sensory play, music, and movement, while Entourage for Teens lets kids express themselves through art, sports, and their own teen dance club. Your kids are sure to love making new friends, exploring during a scavenger hunt, or having some downtime at a pizza party. Of course, they can find mini-golf, swimming, bowling, climbing walls, team-building challenges, and improv classes.
With many cruise activities for your kids to enjoy, are you wondering how you'll keep track of them on board your ship? It's as easy as downloading the Cruise Norwegian app.
Family Shore Excursions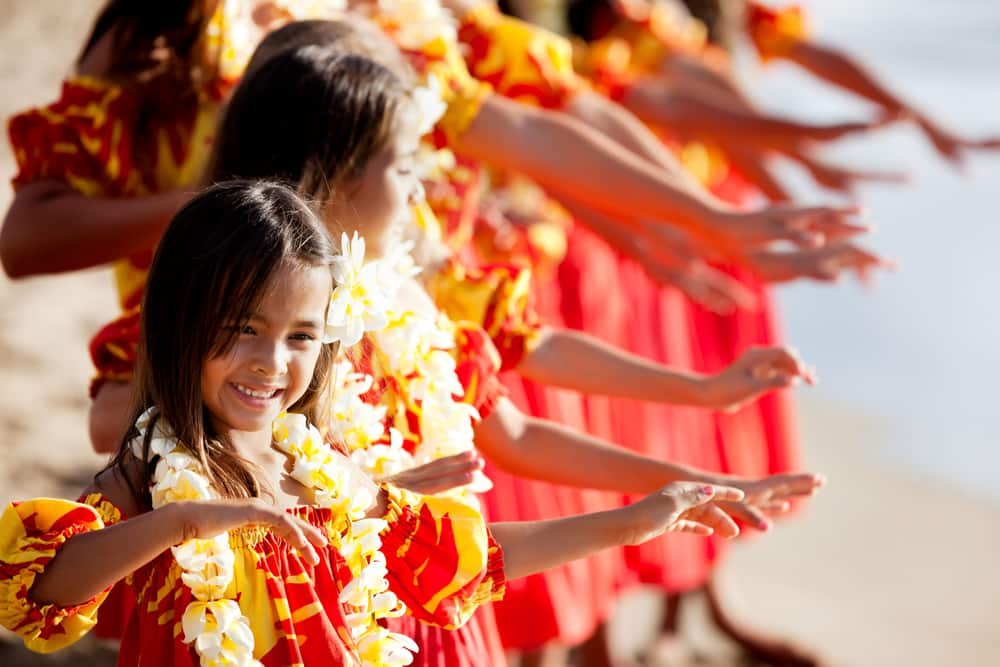 Whatever your family likes to enjoy — including the challenge of trying something new — Norwegian Cruise Line has a shore excursion for that option. Sports enthusiast families will no doubt be entertained with the private 90-minute tour included in the popular Daytona International (NASCAR) Speedway excursion in Orlando or the excitement of zip lines and hydro-whip waterslides at Maya Lost Mayan Kingdom in Costa Maya, Mexico. If you'd like to include an educational experience without your kids knowing it, check out the Whale Watching and Wildlife Quest in Juneau, Alaska, or the incredible Great Barrier Reef Adventure in Australia.
When you're in it for the fun of it, nothing is like an authentic Hawaiian luau in Nawiliwili, Kauai, or the challenging Skywalk and mystifying Reversing Falls Rapids in Saint John, Bay of Fundy, New Brunswick. If some downtime is in order, try the quintessential all-inclusive beach resort getaway in Progreso, Mexico, or the Ultimate Anne of Green Gables Experience in Charlottetown, Prince Edward Island. Get close to penguins during the Punta Ninfas and penguins at El Pedral Lodge shore excursion or be jaw-dropped by the breathtaking Golden Circle tour in Reykjavik, Iceland, showcasing nature's impressive abilities.
Play Like It's Recess: Onboard Activities for Your Family to Enjoy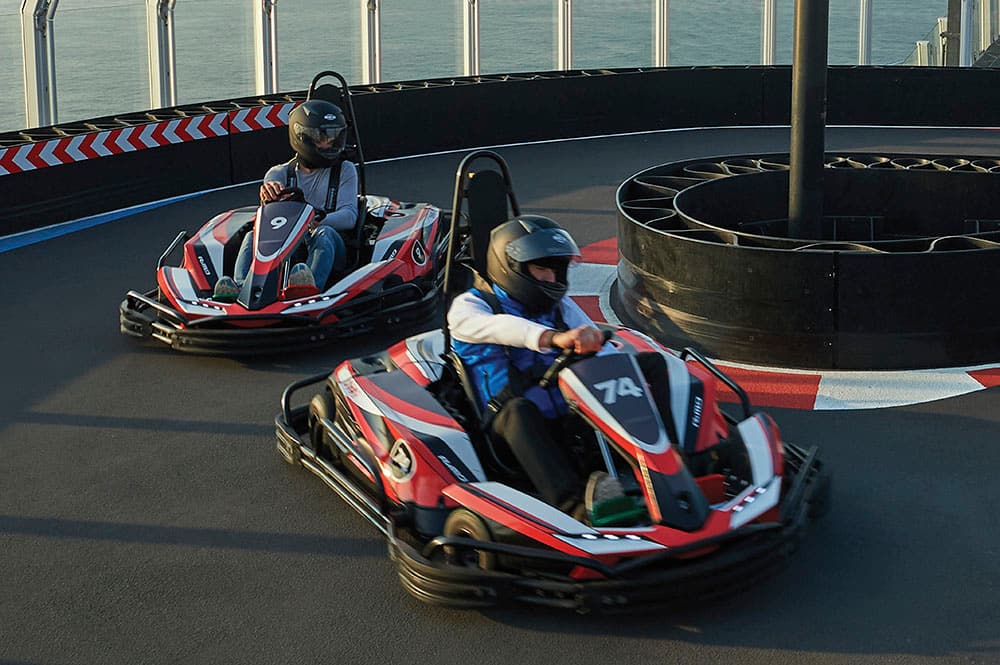 If thoughts of the NASCAR Experience in Orlando got your engines revving, you're going to love the actual Race Tracks at Sea onboard Norwegian Joy and Norwegian Bliss where you can hit speeds up to 30 miles per hour as you take in the ocean views. If that experience is not enough, Norwegian Joy also offers outdoor laser tag and a Galaxy Pavilion full of virtual reality experiences including a simulated hang-gliding adventure and a thrilling Star Wars cockpit simulator.
What other kid-friendly cruise activities can you enjoy on Norwegian Cruise Line? How about bowling, rock-climbing walls, nine-hole mini-golf courses, bungee trampolines, multi-level ropes courses with zip lines, and multi-use sports decks? Don't forget the best onboard thrill: The Plank. As part of the ropes course — or not, should you choose to bypass it — this thrilling rush occurs on a plank extending 8 feet over the side of the ship. Yes, you're tethered to the ship, but with your arms extended, your heart pounding, and a lot of bravery ... the souvenir photos are going to be great.
Norwegian Cruise Line Offers School-Friendly Dates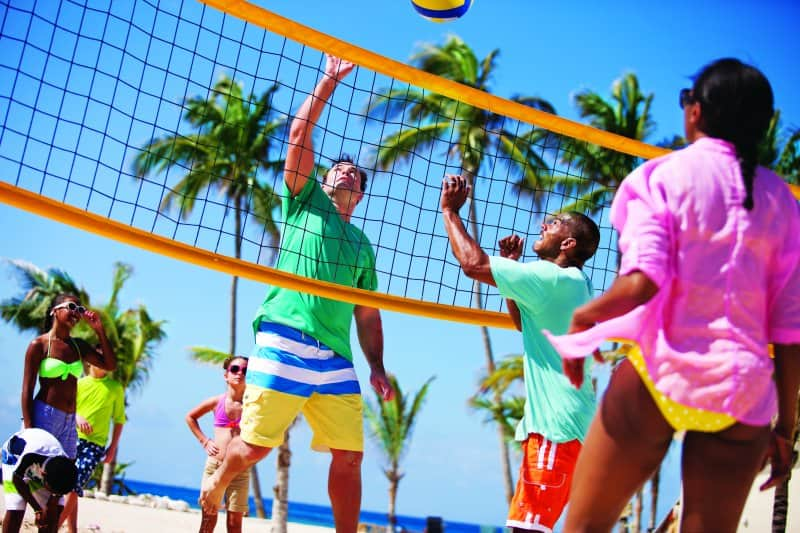 Besides the array of kid-friendly cruise activities, Norwegian Cruise Line also offers school-friendly dates throughout the year. Sometimes it's fun and less expensive to take a cruise vacation during the school season, but if that approach is not going to happen - not that your kids would care, but you might - Norwegian Cruise Line has a selection of cruises and destinations waiting for you to visit.
Spring break cruises are available to almost every destination you can think of: the Bahamas, Florida, the Panama Canal, Asia, the Mexican Riviera, Europe, and South America.
How about starting a new family tradition on a cruise instead of stuffing another turkey? C'mon, you don't need that extra stress, do you? On a cruise, your family will have all of the fun and then some, but absolutely none — none — of the hassles associated with any of the holidays.
Go ahead: Feel free to consider Christmas in the Caribbean, with departures from Miami, New Orleans, and Port Canaveral. How about Madeira and Spain instead of cranberry sauce at Thanksgiving? The 7-Day Mediterranean Cruise from Lisbon, Portugal on Norwegian Star can take you there. Instead of Hanukkah at home, why not experience Hanukkah in Hawaii? You get the idea.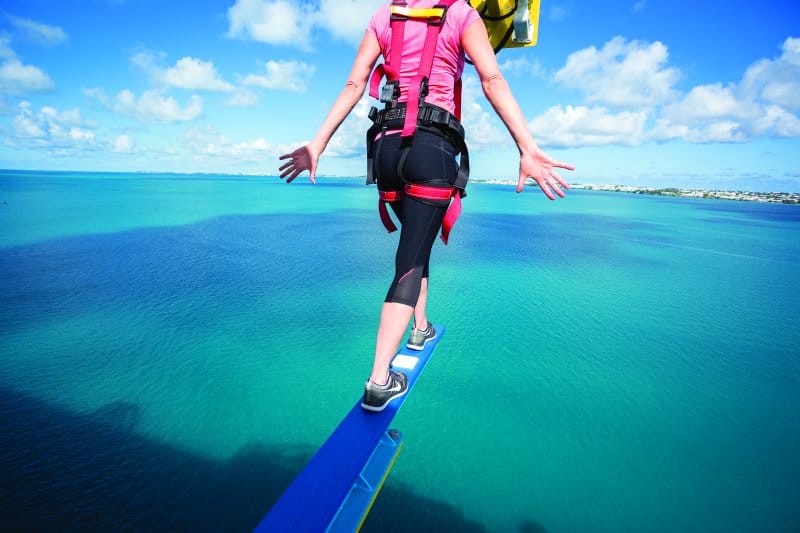 In all seriousness, the only way your kids will be bored on a cruise is if they want to be. But you should know about the three things you'll never hear your kids say on a Caribbean cruise. What's the best part of a family cruise vacation? It's the quality time that you'll be spending together, whether you're grabbing a pizza, attending the one-of-a-kind Cirque Dreams extravaganza, or enjoying the tropical beach at Great Stirrup Cay, Norwegian's Private Island in the Bahamas. You'll be creating incredible cruise vacation memories that will last a lifetime. Isn't that what vacationing is all about?