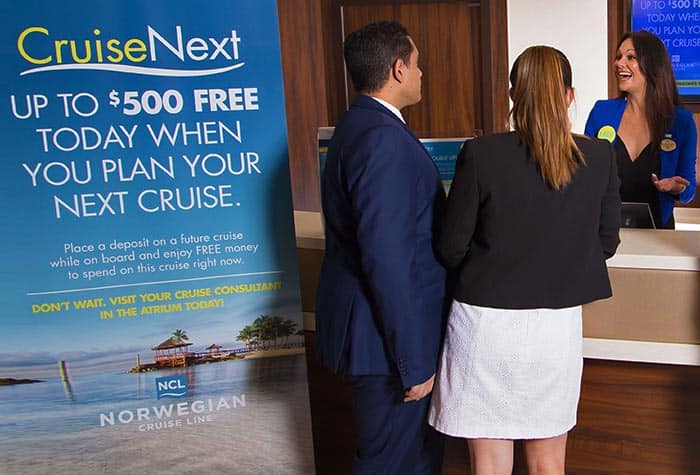 THINGS TO KNOW
Before You Board. If you're interested in purchasing CruiseNext stateroom deposits during your cruise, you can get the ball rolling before you board! Simply fill out the CruiseNext deposit form on the last page of your eDocs, then during your cruise, stop by the Atrium and leave it with your CruiseNext team.
During Your Cruise. You'll enjoy Free Onboard Credit for your current cruise by simply purchasing CruiseNext deposits. You won't have to pick a destination and sail date to get the Free Onboard Credit, but if you do, you'll get an additional FREE offer.
Redemption. Only 1 CruiseNext stateroom deposit can be applied per stateroom. 2 CruiseNext stateroom deposits can be applied per stateroom when reservation qualifies for DoubleUp!