Home >

Events
MEETINGS, INCENTIVES AND CORPORATE EVENTS
Why Choose Norwegian Over Other Cruise Lines for
Your Perfect Event

When you sail with Norwegian Cruise Line, you are cruising on the most innovative, most accommodating fleet on the high seas. Our award-winning fleet was built for Freestyle Cruising, designed to give you freedom and flexibility. Norwegian offers more than 65 itineraries calling on 52 countries, there's definitely a cruise that is perfect for every client.

Our award winning fleet has the most innovative accommodations and amenities at sea. Purpose built for the freedom and flexibility of Freestyle Cruising®, our ships offer the perfect workspaces for a vacation venue for your group. Whether you need a conference room for a small group or a theater for a large crowd, our ship provide state-of-the art multimedia capabilities and Wi-Fi for your event.

Sail with Norwegian and explore new and exotic destinations all over the world. Journey beyond your imagination throughout Asia. Wonder like never before in Australia & New Zealand. Or explore natural beauty and mystery on new and exciting itineraries in South America.

Dine with the freedom and flexibility of Freestyle Dining, a revolutionary concept of no fixed dining times or pre-assigned seating and more dining choices than any other cruise line. Our newest ships take Freestyle Dining to the next level with new dining experiences along The Waterfront, specially curated dishes created by celebrity chefs, never-before-seen dining venues and more. Simply put, we do dining unlike anyone else at sea.

Our ships feature up to 22 bars and lounges, each with its own unique vibe. Dance to the ultraviolet energy at Bliss Ultra Lounge. Sip champagne, sake or scotch. Lounge poolside with an umbrella drink. Play English pool at the pub. Or chill at the Ice Bar. Follow your mood and mingle.

From the breath-taking wilderness of Alaska to white-sand beaches in The Caribbean to stunning landscapes of Hawai'i, take your next group, meeting or corporate event out of the hotel conference room and onto the open sea. We have scoured the world to find the best tour operators in every port we visit, so heading ashore is convenient, memorable and completely enjoyable. Whether you are looking for an adventure, leisure or a sightseeing tour, we offer something for everyone.

From downright opulent to very comfortable, our accommodations will please every rung of your corporate ladder. Best of all, you will rest easy knowing you are well within your budget.
Take Your Event to the Next Level
What's Better than a Land Based Resort?
Cruising Norwegian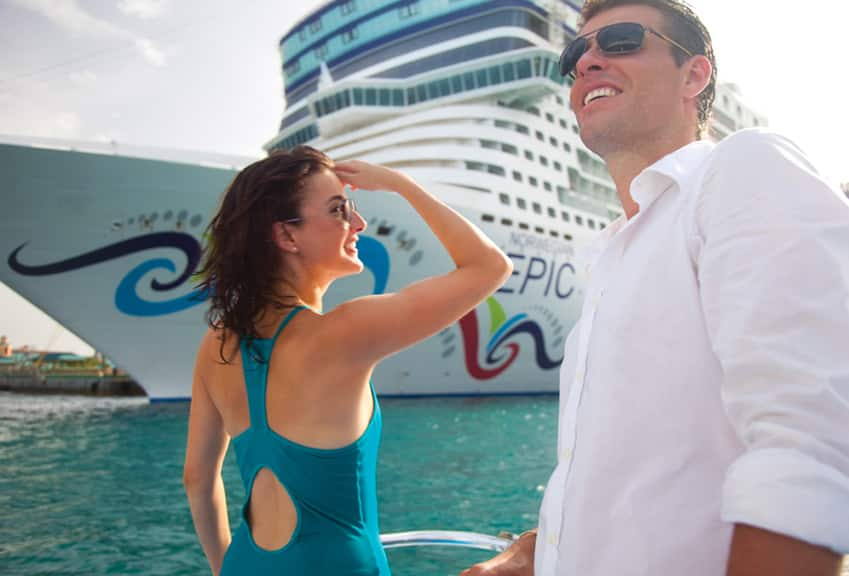 Why Choose Norwegian Over a Land Based Resort
Many amenities are included
Ship-based events are less costly
A cruise is unique and memorable
A ship is an innovative venue with spectacular views
Onboard activities for everyone - family included
Creates a sense of camaraderie and adventure
Enjoy multiple ports, unpack once
Shore excursions make the most of time ashore
Meet Our Team of
Experienced Cruise Professionals

For More Information, contact our Meetings & Incentives Team
305-436-4465