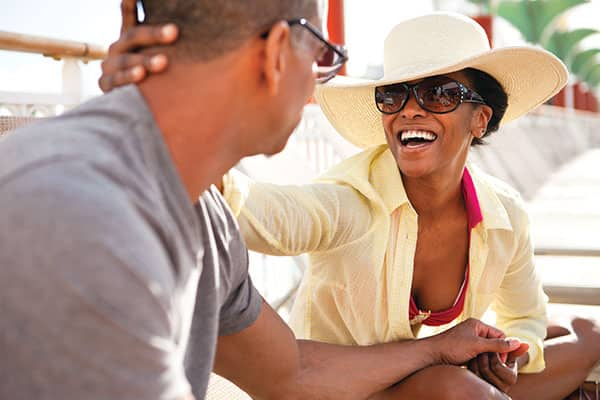 Your more than perfect wedding day deserves an amazing honeymoon to match. It should be a carefree combination of romance, fun and pampering, coupled with a beautiful, exotic destination to inspire you. A cruise is an excellent choice for a honeymoon as you can sail away into the sunset, and then onto enjoying the spa, speciality restaurants, shopping and nightlife, all on board your ship! Not to forget the picturesque destinations you'll visit, as well as having the ocean (and uplifting ocean breezes) as your constant backdrop! Here are my picks for the Best 2017 Honeymoon Cruises.
Australia, New Zealand & South Pacific
While the ultimate honeymoon cruise down under may be a 49-Day Alaska, Hawaii & South Pacific vacation from Seattle (can you imagine?), it's easy to explore Australia, New Zealand and Tasmania from Sydney on board Norwegian Jewel with its' 5- to 14-day itineraries. But one of the best 2017 honeymoon cruises is the tropical French Polynesia & South Pacific itinerary where incredible ports of call can include Tahiti; French Polynesia; American Samoa; Samoa Islands; Fiji; Vanuatu and New Caledonia.
Hawaii
Keeping with the tropical vibe, imagine being able to explore verdant rainforests, volcanoes and waterfalls, followed by exploring quaint towns, taking a soaring helicopter ride or getting up close and personal with enchanting seahorses! I recommend the 11-day Oahu Explorer which includes a 4-day stay in Honolulu and tours including the North Shore, Pearl Harbor, Downtown Honolulu and Nu'uanu Pali/Kualoa Ranch, all prior to your 7-day cruise on board Pride of America .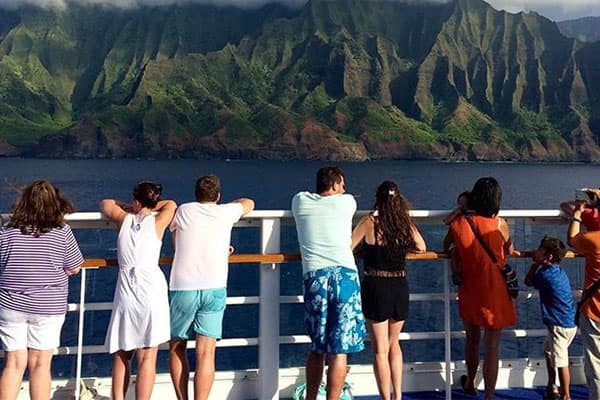 South America
Departing from either Miami, FL, or Buenos Aires, Argentina, you can explore fascinating South America on a 15-day Norwegian Sun sailing where you'll cruise to destinations such as Chile, Colombia, Ecuador, Falkland Islands and Peru. Your honeymoon experience here could include a visit to breathtaking Machu Picchu, viewing the Patagonian penguins, or a romantic winery or culinary adventure.
Caribbean
With so many itineraries and departure cities to choose from (Miami, New Orleans, New York City, Orlando, San Juan and Tampa!), you really can't go wrong with a Caribbean cruise for your honeymoon. And while many will choose a typical 7-day Eastern or Western Caribbean sailing, my recommendation is an alluring 10- or 11-day Southern Caribbean on board Norwegian Jade where ports of call can include the unique cultural experiences found on Aruba; Barbados; Bonaire; Curacao; Dominica; Jamaica; Puerto Rico; St. Lucia; St. Maarten, and the US Virgin Islands.
Europe
Imagine sailing the Mediterranean to travel bucket-worthy sightseeing in the French or Italian Rivieras! Or, you can explore the Canary Islands and marvelous Morocco when embarking from Barcelona, Spain, for a 10-day cruise on board Norwegian Spirit, or how about a 7-day Greek Isles cruise from Venice? One of my favorite honeymoon cruises for 2017 is the 11-day Norwegian Spirit Grand Mediterranean voyage from Venice, Italy, that includes stops in Dubrovnik, Croatia; Athens and Santorini, Greece; Naples, Rome and Florence/Pisa, Italy; Marseille, France, and Barcelona, Spain. You'll be able to take a gondola ride in Venice, see historical sites like the Colosseum and Parthenon, or St. Peter's Basilica, enjoy wine tasting in Croatia, and visit the healing waters found in Aix En Provence.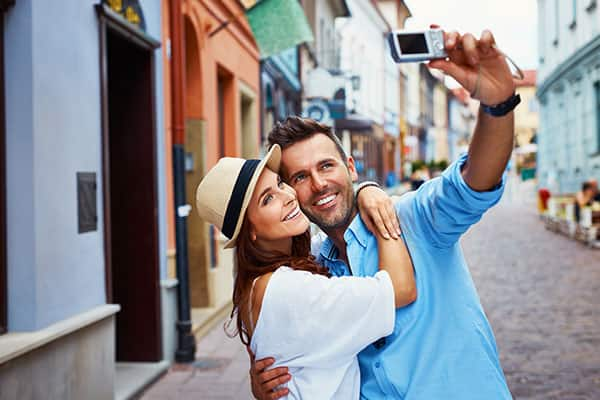 For more information, read How to Pick Your Perfect Stateroom and if you're still in the wedding planning stage, Cruise Weddings: 5 Things to Consider.