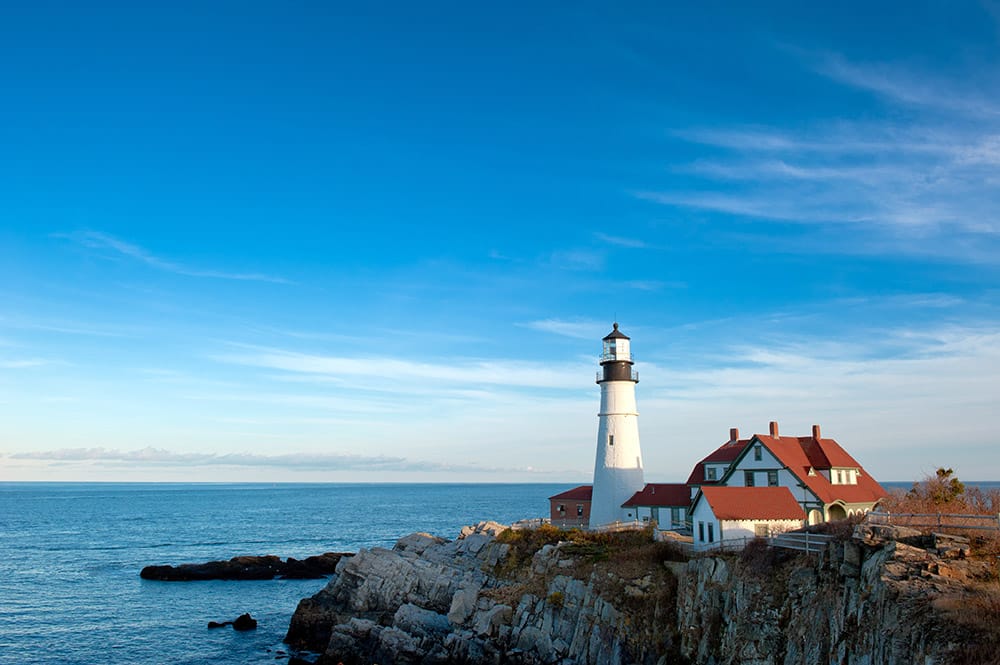 Witness the change in seasons firsthand on a Canada & New England cruise with Norwegian where you can do some leaf-peeping, enjoy an authentic lobster bake, and explore iconic Northeast ports. New England cruises are very popular and can sell out far in advance. Now is the perfect time to book your 2021 fall cruise.
To get your fall travel planning started, here's everything you need to know before booking a 2021 fall cruise to Canada and New England.
Ready to start planning? Explore all 2021 fall cruises.
Ports of Call on a 2021 Fall Cruise
Before choosing between Norwegian's 2021 fall cruises, get to know each of the port cities you could visit. Here's a sample of what you can see and do on a Canada and New England cruise.
1. Portland, Maine
There's no shortage of things to see and do in Portland, including museums, parks, shopping, and a vibrant waterfront. Try local Maine lobster and visit local landmarks like the historic lighthouse.
2. Bar Harbor, Maine
Bar Harbor is one of the most scenic areas on the East Coast of the U.S. Acadia National Park is the second-most visited park in the country. Book the Best of the Both Worlds excursion that takes you on a tour of Acadia National Park, but you'll also learn more about the region's history and lobster fisherman.
3. Saint John, Bay of Fundy, New Brunswick
Saint John has been called the greatest little city in the east. Check out the views from the Bay of Fundy by visiting Fundy Trail, where you can explore hiking trails, scenic lookouts, and see historic buildings from the region's logging days. Or, head to the Reversing Fall Rapids and walk along the new Skywalk where you are suspended 120 feet above the water. If you can't decide what to do, book the Best of Saint John - Top 10 excursion to get the full Saint John experience.
4. Halifax, Nova Scotia
Halifax is home to the world's second-largest natural harbor and is renowned for its iconic rugged coastlines. Take a coastal drive along the coast to see historic properties, restored waterfronts, and Citadel Hill before heading out to Peggy's Cove. This is where you'll find one of the most visited lighthouses. If trying lobster is a high priority, book a traditional lobster lunch and scenic tour to Peggy's Cove.
5. Sydney, Cape Brenton Island, Nova Scotia
Years ago, Sydney was home to the coal industry, which brought immigrants from all over the world. Today, there are over 50 ethnic backgrounds in the area. Explore local culture and culinary delights, or you can take a historic drive around the region to see the Fortress of Louisbourg, the largest fortified town outside of Europe. Cape Brenton Island has a rich Scottish heritage as Nova Scotia is Latin for New Scotland. Head to the Nova Scotia Highland Village, which includes a stop in Baddeck, where Alexander Graham Bell was raised.
6. Charlottetown, Prince Edward Island
If you are a fan of Anne of Green Gables, you'll want to book the Ultimate Anne of Green Gables Experience that takes you to iconic locations on Prince Edward Island. If you prefer a relaxing tour of Charlotte, book a double-decker bus tour that will drive you around the waterfront and heritage district.
7. Saguenay (La Baie), Quebec
Saguenay lies at the tip of a majestic fjord where the Saint Lawrence and Saguenay Rivers meet. To see the best of Saguenay, consider booking a tour that takes you on a scenic drive to see the famous fjords and the Fjord Museum. You'll also meet local artisans and have an opportunity to purchase locally-produced products.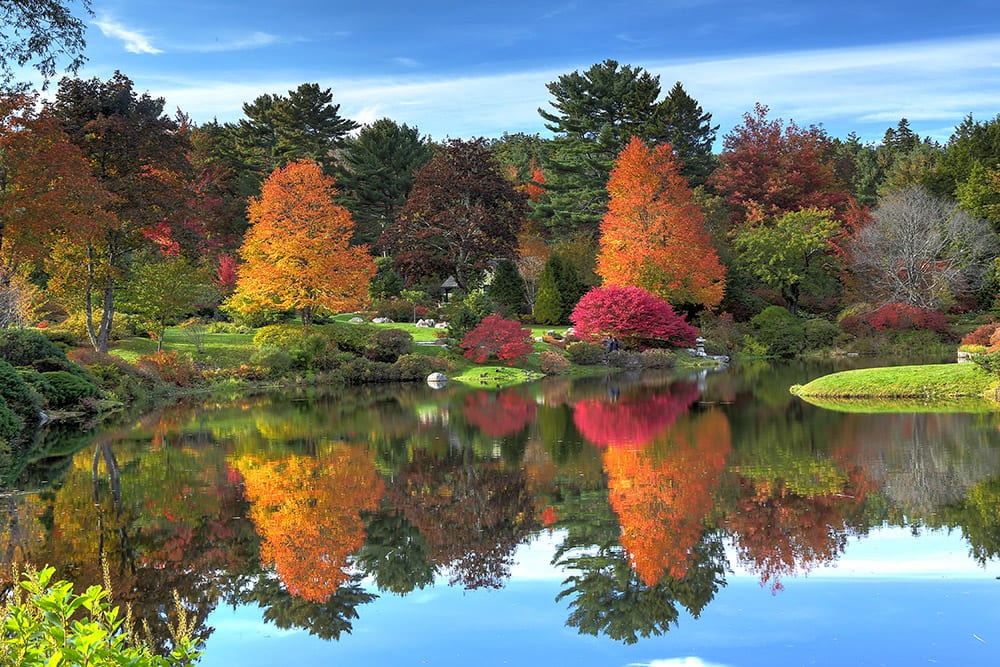 Cruise Ships Sailing to Canada & New England in 2021
Depending on which itinerary you choose, you could be sailing on Norwegian Joy, Norwegian Gem, or Norwegian Breakaway.
Norwegian Joy is one of the newest ships in the fleet, built in 2017, and refurbished in 2019. You could spend every day just enjoying all the amenities and activities onboard Norwegian Joy, with its open-air laser tag, two-level speedway, and more.
Norwegian Gem was built in 2007 and refurbished in 2015. Like other Norwegian ships, there's no shortage of dining options onboard. Choose from two main dining rooms, a buffet, cafes, grills, and more. Specialty dining options include Cagney's Steakhouse, La Cucina, and Le Bistro.
Norwegian Breakaway was built in 2013 and refurbished in 2018. Norwegian is known for its superb entertainment options, which you will definitely experience on Norwegian Breakaway, the only ship with three Broadway shows. Also, listen to live rock bands at the new Syd Norman's Pour House.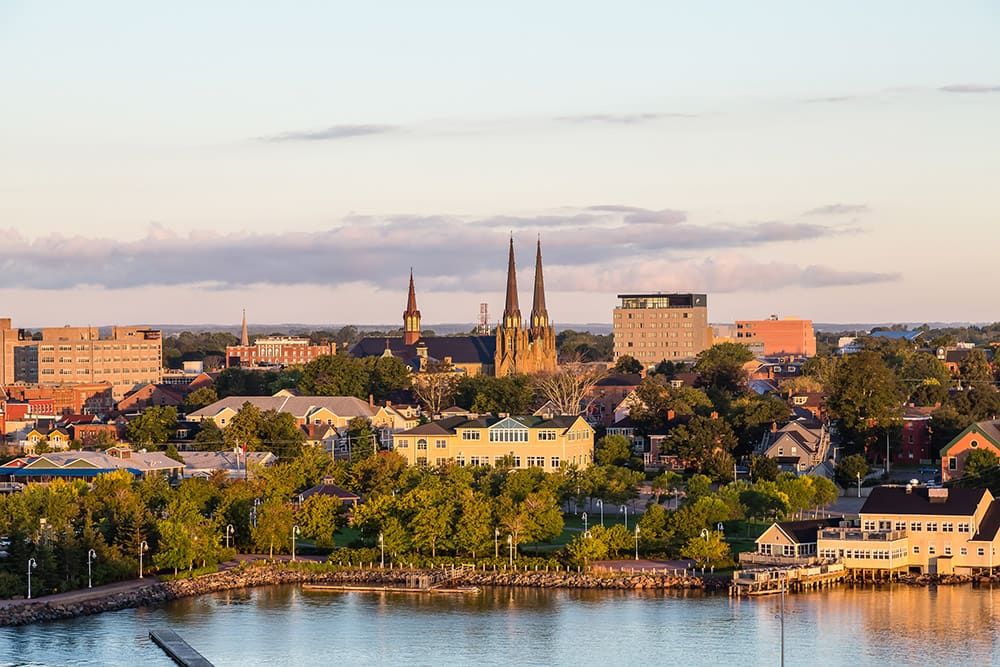 Canada & New England Cruise Itineraries for Fall 2021
Norwegian offers several different options for Canada and New England cruises during the fall. These include:
Any of these 2021 fall cruises allow you to experience what makes Canada and New England so unique in the fall. While you're deciding which itinerary is best for you, be sure to sign up for Norwegian's cruise deals to have the latest deals and specials delivered right to your inbox.