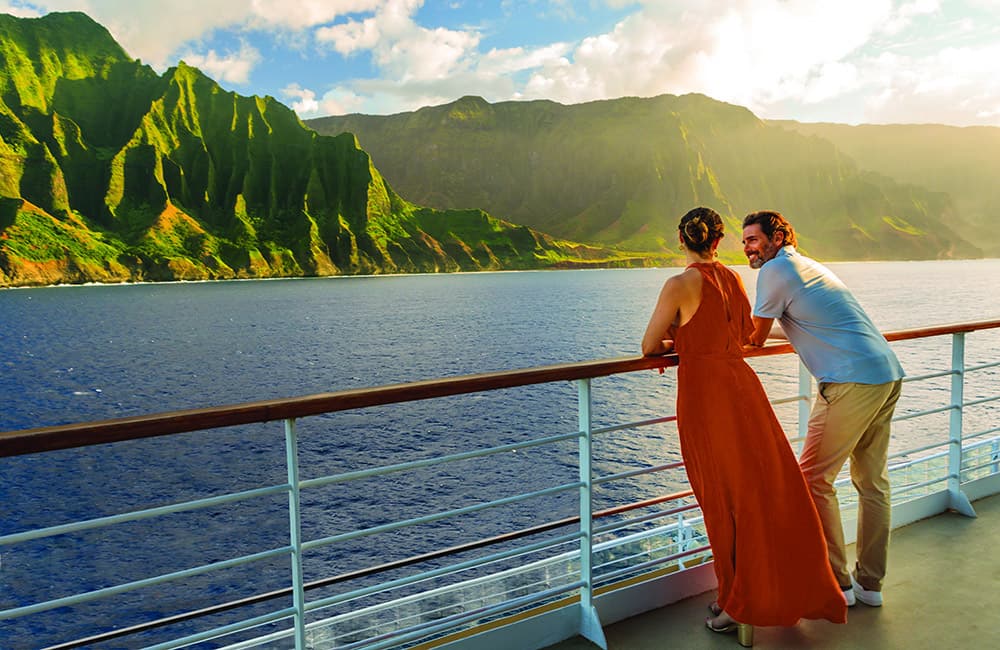 There is no better way to explore Hawaii than on a cruise holiday. And no one lets you experience the Aloha spirit better than Norwegian Cruise Line's Hawaii cruises. Norwegian is the only cruise line that sails to four islands in seven days — year-round! Unlike other cruise lines, Norwegian has a home port in Hawaii so that you can experience a different island almost every day rather than spend days at sea beforehand.
Norwegian is excited to kick off the 2021 cruise season and is offering discounted rates, flexible booking options, and Free at Sea offers like free beverage package, free speciality dining, reduced airfare, and other bonuses for booking your cruise now. To get you started planning your dream Hawaii holiday, here is everything you need to know about 2021 Hawaii cruises on Norwegian.
Ready to start planning? Explore all 2021 Hawaii cruises.
Sail on Norwegian's Pride of America
If you book the weekly Hawaii cruise that departs from Honolulu, you'll be onboard Norwegian's Pride of America. This ship was built in 2005 and refurbished in 2016. It can hold almost 2,200 guests and over 900 crew members.
Pride of America features two main dining rooms, casual cafes, and plenty of to-go options. Some of the culinary offerings provide the genuine Hawaiian experience that travellers to the islands are looking for. Examples of some dishes may include Asian short ribs with papaya, fresh seafood with pineapple Beurre Blanc, a wide variety of tropical fruit juices, and more.
Amenities and activities onboard are what you've come to expect with Norwegian, including the signature Mandara Spa, nightly entertainment, speciality restaurants, themed lounges, fitness centre, jogging track, and more. If you are looking to take advantage of the Free at Sea offer of kids travel free on select Hawaiian itineraries, the Splash Academy is perfect for our younger cruise passengers between 3-12 years old.
Accommodations on the Pride of America range from single-traveller studios to a collection of signature suites, including two-bedroom family suites with balconies and a deluxe owner's suite with a balcony that is nearly 1,400 square feet.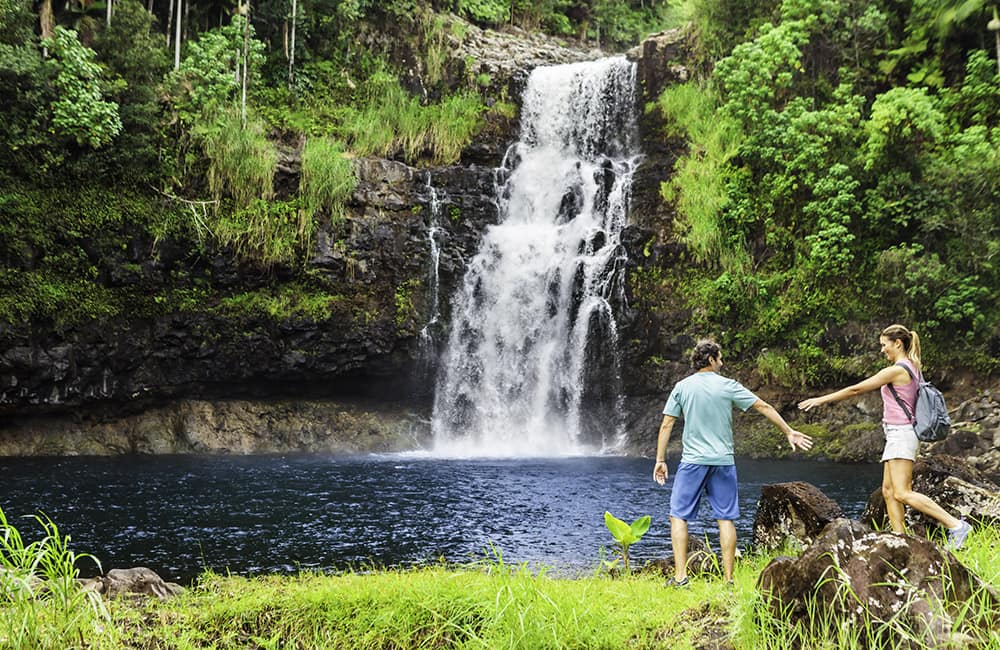 Ports of Call on 2021 Hawaii Cruises
Norwegian's 7-day cruise round trip from Honolulu visits Maui, the big island of Hawaii, and Kaua'i before returning to Oahu.
RELATED CRUISES:
2021 Hawaii Cruises on Pride of America
Honolulu, Oahu
Cruise from Honolulu where you will begin and end your 7-day Hawaiian cruise holiday on Pride of America. Spend a few extra days before or after your cruise getting to know this historic area. If you are short on time, Norwegian has put together tours to Pearl Harbour and the USS Missouri that include airport or hotel drop off. You can also book a trip to Oahu's North Shore or a grand circle island tour, both of which include airport drop off as well.
Kahului, Maui
Maui is one of Hawaii's most popular islands for a good reason. Visiting Kahului allows you to explore Lahaina and some of Hawaii's most famous natural attractions. Excursions on Maui include visiting Haleakala crater, Molokini crater, driving along the famed Hana Highway, and whale watching. You can experience a traditional Hawaiian outrigger canoe, take a helicopter tour, or even rappel waterfalls. Other experiences include visiting a lavender farm, a pineapple plantation, or learning about traditional cuisine on a food tour.
Hilo, Hawaii
During your time in Hilo, you can explore the town's historic centre or venture off the beaten path and head to Hawaii Volcanoes National Park, where you can visit some of Hawaii's most famous volcanoes, including the active Kilauea Volcano. There are biking excursions and hikes to waterfalls. If you want to take it easy, book a helicopter tour over the volcanoes and waterfalls.
Kona, Hawaii
Put on your swimsuit and grab your reef-safe sunscreen for Kona as this is the spot to go for snorkelling, surfing, kayaking, and water-related activities. Kona is also famous for its high-quality coffee beans. Norwegian passengers can book a culinary-themed tour that takes you to a Kona coffee plantation, farmers market, a macadamia nut company, and even a local Hawaiian rum producer who produces rum from 40 types of heirloom sugarcane.
Nawiliwili, Kaua'i
Called the Garden Island, many people believe Kaua'i to be the most beautiful of Hawaii's islands. Nawiliwili earned its name from the Wiliwili trees that once lined the scenic harbour. Norwegian offers a wide selection of excursions for your time on Kaua'i. Go hiking, postcode lining, kayaking, snorkelling, horseback riding, and more. You can visit a local brewery, experience a traditional luau, explore Waimea Canyon, or take a boat up the Wailua River.
If you can't make up your mind, Norwegian offers several "best of" excursions, including Discover Kauai and Luau. This 1-hour tour takes you to picturesque waterfalls, historical sites, Waimea Canyon, a coffee company, and you'll finish the night off with a traditional luau at a Hawaiian plantation.
Other Norwegian Hawaii Cruises
If you are looking for something longer than a 7-day cruise, Norwegian also has 13-day and 14-day Hawaii cruises that include French Polynesia. You will be cruising on Norwegian Jewel for these longer itineraries, and your journey either starts or ends in Papeete, Tahiti. You'll have a few days at sea whilst you cross between the two regions, but there will be nine or 10 ports of call, including Moorea, Bora Bora, and Raiatea.
Book Your 2021 Hawaii Cruise Now
With Norwegian's Free at Sea bonus offers, discounted rates, and flexible booking policies, now is the time to lock in your preferred sailing date and cabin type for a Hawaiian island cruise holiday in 2021. If you are still in the early planning stages, be sure to sign up with your email to have Norwegian's cruise deals delivered right to your inbox. That way you won't miss any upcoming special offers.