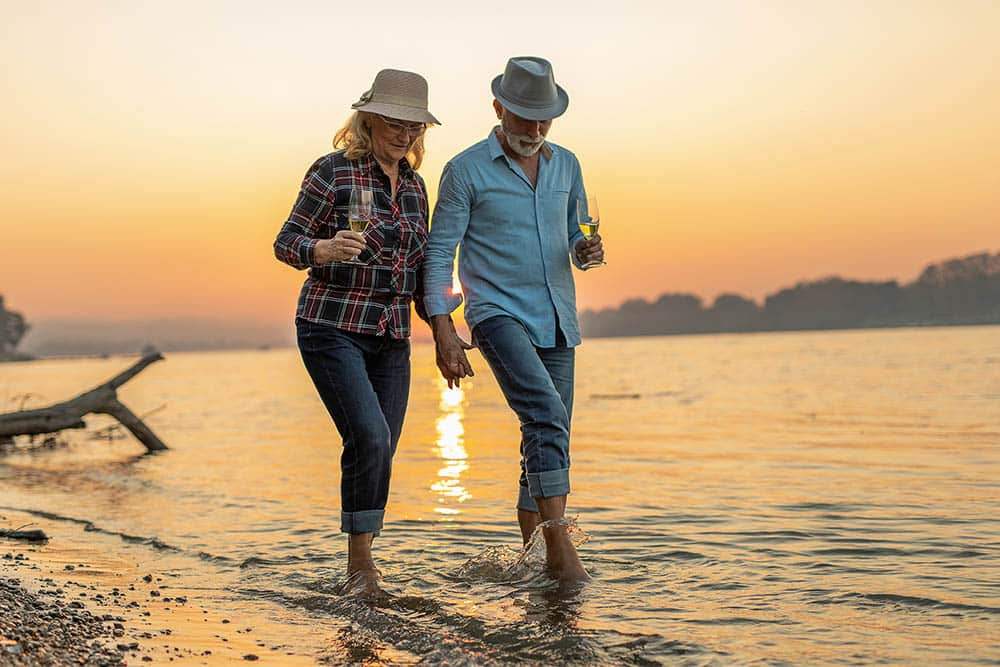 There's something to be said about the newfound freedom the proverbial golden years can afford a seasoned traveler. With retirement on the horizon, you'll have more time to travel and see all the incredible destinations you've dreamed about visiting without the usual restrictions that come with limited vacation days and paid time off. Norwegian Cruise Line can take you where you want to be now that you have the freedom and flexibility to get there.
And, thankfully, now is the ideal time to book your cruise. So check off that bucket list, start dreaming about your next stop on the globe, and discover some of the best cruises for seniors with Norwegian.
Ready to start planning? Explore all of Norwegian's Cruises for Seniors.
Canada & New England Cruises
If you are looking for a cruise that stays relatively close to home, consider a Canada & New England cruise. A Canada cruise typically departs from either New York or Boston and takes place only during the fall, the best time to go leaf-peeping. Norwegian's New England and Canada cruises offer the ideal mix of historical sights and natural beauty.
Experience the natural beauty of the rugged coastline in Halifax, Nova Scotia, and the gorgeous Victorian architecture of Charlottetown, Prince Edward Island. In Rhode Island, you can witness the millionaires' mansions on Bellevue Avenue. Some itineraries include an overnight in Quebec City, which is full of endless old French charm. Other possible ports include Bar Harbor and Portland, both in Maine. Bar Harbor is where you'll find Acadia National Park and some of the best views of autumn leaves.
Alaska Cruises
Alaska is a destination made for cruising. You see the best sights from your ship and excursions in each port. One of the most popular options is a seven-day cruise from Seattle or Vancouver, British Columbia. You can also choose longer Alaska cruises that include ports of call in Hawaii, Tokyo, Russia, California, and additional locations. Alaska's cruise season is usually May through September when conditions are favorable, the weather is pleasant, and the sun is up until late into the night.
Norwegian's Alaska cruise stops include iconic ports such as Skagway, renowned for its gold rush history. Thousands of miners once flocked to the area in hopes of striking it rich. You will still get the vibe of the gold rush from the 1800s. In Ketchikan, you can learn about totem poles and watch loggers in action. During your port day in Juneau, explore the wonders of glaciers or take a cruise through one of the fjords, such as Tracy Arm.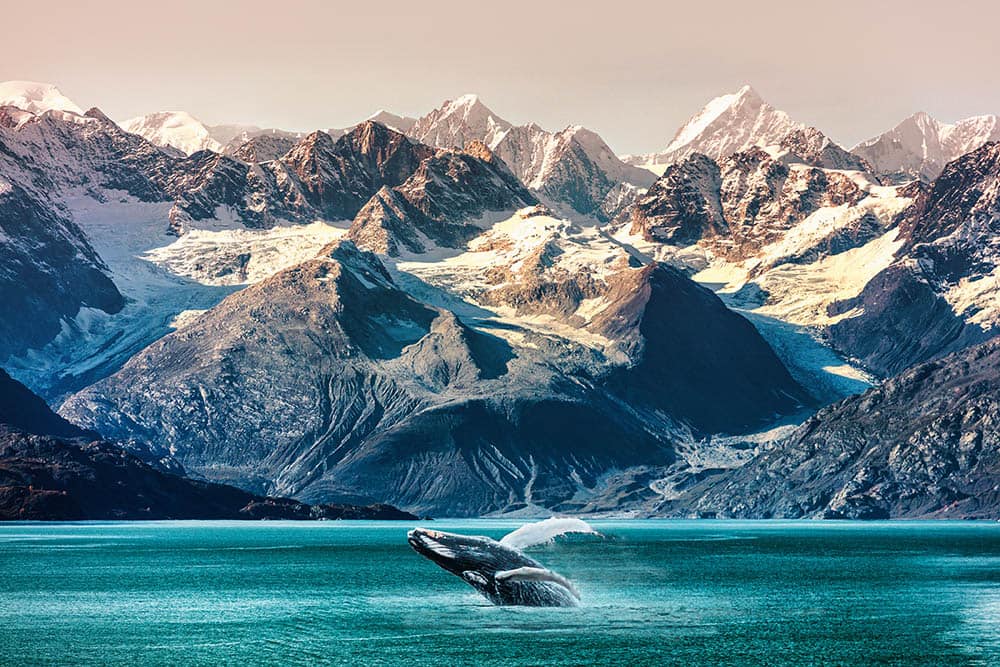 Hawaii Cruises
A cruise vacation is a great way to see the Hawaiian Islands. Norwegian offers several Hawaii cruises, some of which include ports in French Polynesia or Alaska. Norwegian also offers a Hawaii cruisetour, combining a land and sea vacation. Our seven-day Hawaii cruise has been voted the best Hawaii itinerary for 15 years by Porthole Magazine. It's the only Hawaii cruise that travels round trip from Honolulu, stopping at four islands all year long.
You'll visit Hilo, the starting point to the eastern part of the island, where you'll find the Kilauea volcano and Volcanoes National Park and its lava formations. Coffee lovers will love Kona and its more than 500 coffee plantations. In Kauai, hang out on the beautiful beaches, hike the Waimea Canyon, or go on a raft in the Wailua River. While visiting Maui, you can explore Lahaina with its beautiful lush tropical forest. In Kahului, you can explore Haleakala's crater and go whale watching.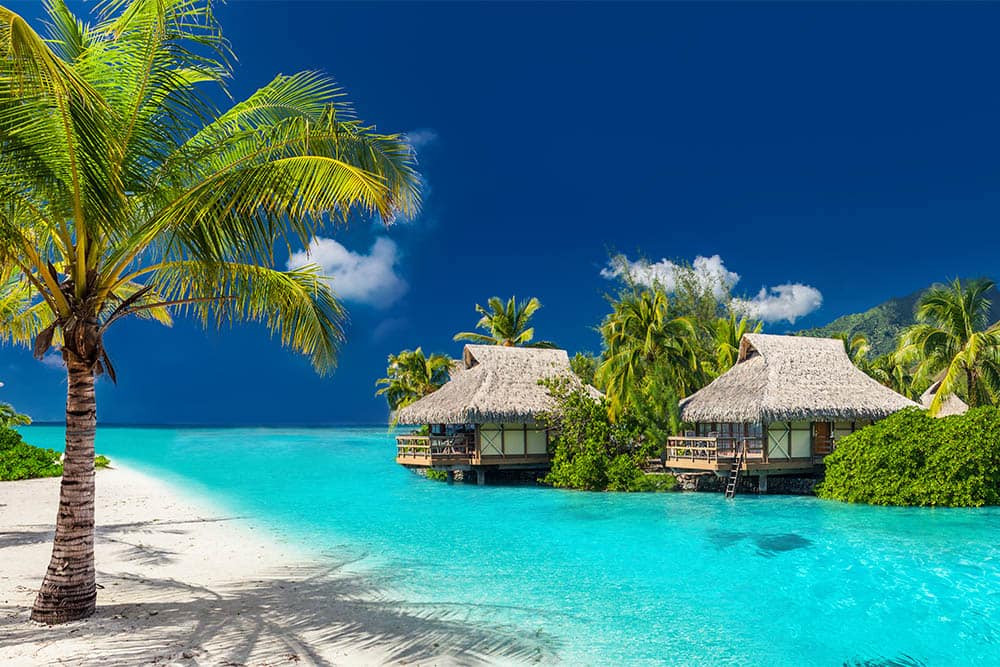 Australia & New Zealand Cruises
Another option is Norwegian's lineup of Australia and New Zealand cruises. These once-in-a-lifetime itineraries are ideal for seniors. Many Australia cruise voyages depart from Sydney or Auckland and may include stops in Southeast Asia or other exotic South Pacific islands such as Vanuatu, Fiji, French Polynesia, and New Caledonia.
Possible ports of call include Napier, New Zealand, the Art Deco capital of the world. Napier adopted its art deco style after being destroyed by an earthquake in 1931. In Wellington, you can explore renowned filming locations and beautiful harbor views. Lyttelton is only 20 minutes away from Christchurch City, but it feels like thousands of miles away. This tiny port town is home to slightly more than 3,000 people. Look for fun restaurants and cafes, along with bohemian cafes and art studios. You may also stop in Dunedin on the South Island. Dunedin is home to the rare yellow-eyed penguins, Royal Albatross, and fur seals. Did you know that Dunedin was once a gold rush town?
The Australia portion of your cruise may include stops in Tasmania, Melbourne, and Eden. In Tasmania, witness the penguins and the duck-billed platypus. Melbourne is the country's culture capital, and you'll find plenty of activities to do and sights to see. It's also the gateway to the nearby wine country. You can find Eden along the rugged coast of New South Wales. Eden is renowned for its beautiful coastlines, oyster farming, national parks, and other features.
What's on your list of favorite destinations? While you're deciding which cruise is perfect for you, be sure to sign up for Norwegian's cruise deals. Enter your email address online, and you'll get the latest specials and deals sent right to your inbox.