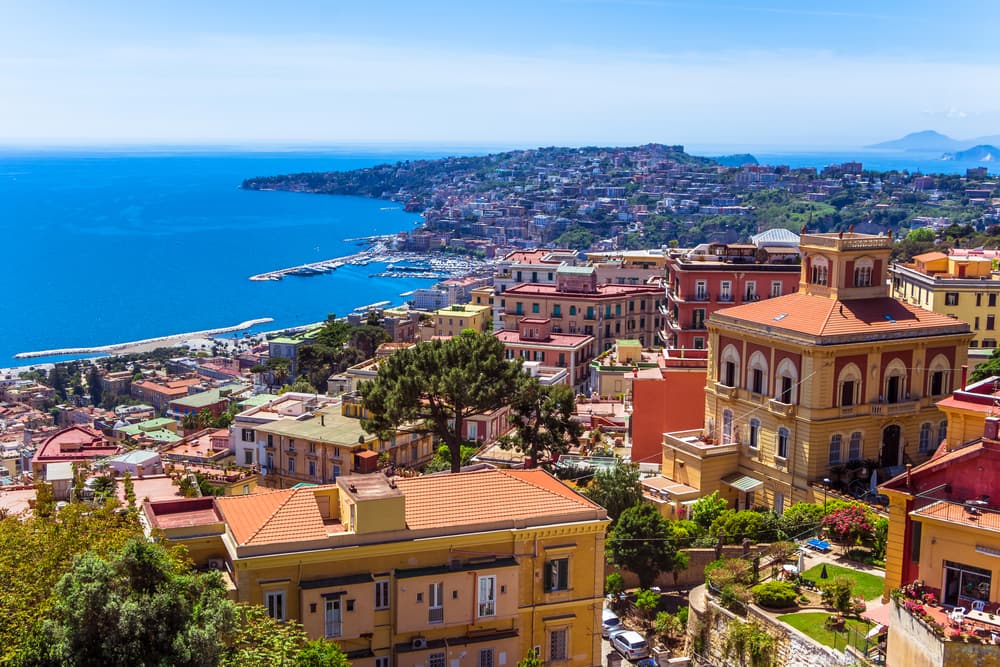 If you have ever dreamed of gallivanting around Europe, traveling from city to city, but do not have the vacation time or the money to burn then a European cruise on Norwegian is the way to go. Cruising to Europe gives you an opportunity to sample some of the best cities and towns along the Mediterranean Sea at a very reasonable price.
There are several options when it comes to choosing a European cruise. You can do the Western Mediterranean, the Eastern Mediterranean, Scandinavia, the Greek Isles, and so on. In fact, there are several routes to choose from, giving you plenty of possibilities to make that dream vacation a reality. Most of the cruises occur between the months of May through September but there are a select few that go well into October and November.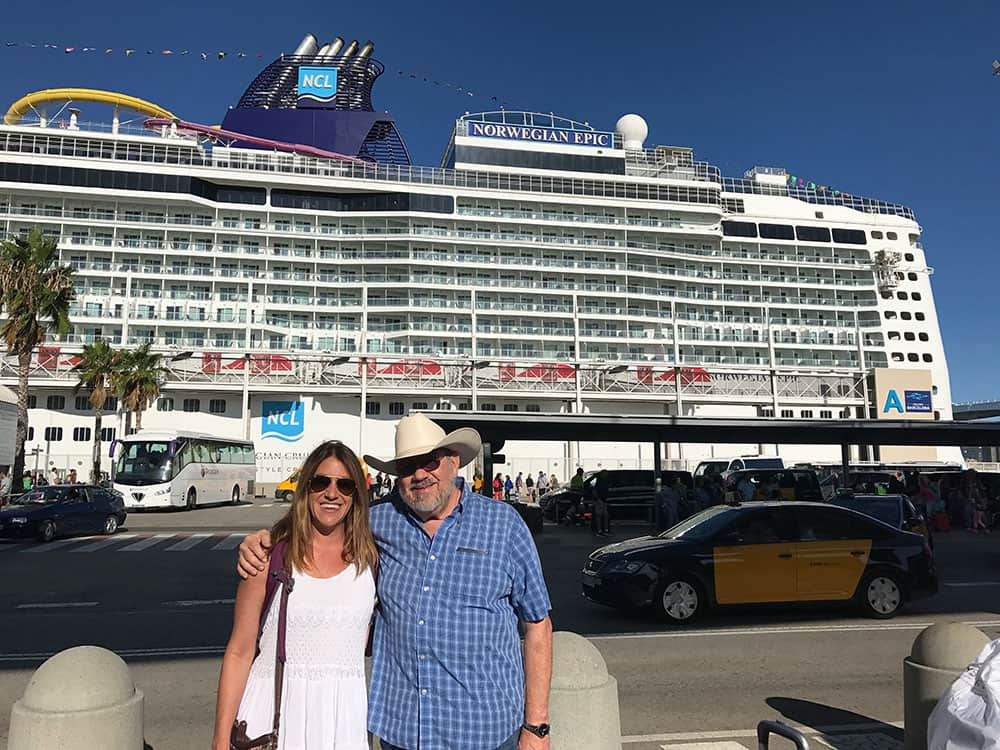 My family and I took a 7-day cruise that departed out of Barcelona. It stopped in Naples, Rome, Florence/Pisa, Cannes, and Majorca. We planned our trip so that we would have a couple of days in Barcelona before and after our cruise. I'm glad we planned it this way as we really enjoyed this city. Everyone is friendly, it's easy to navigate and there are so many things to do and see. From paella to sangria to Gaudi's impressive architecture, Barcelona is a unique place to visit. I would recommend at least 4 days in Barcelona in order to get a chance to experience all the highlights.
The cruise terminal is a short cab ride away from the central part of the city. Like all Norwegian cruises, the check-in process was simple and seamless. This particular cruise happened to be onboard Norwegian Epic, which was a new cruise ship for me, and it soon became my favorite. It's one of the larger Norwegian ships and has plenty to offer so there is never a lack of things to do. It's also one of the few ships that offers the Cirque Dreams & Dinner show. We decided to see this show on our first night and it was jaw-dropping. It's basically Cirque du Soleil mixed with a little bit of Moulin Rouge taking place in a big top tent. I was amazed that they had this caliber of talent aboard the ship. There is an extra fee to attend this dinner show but it's well worth it.
The first day of the cruise was spent at sea which was a perfect start considering we had spent the days prior walking around Barcelona. This gave us a chance to relax and explore the ship. Our day involved lounging by the pool, a martini tasting, dinner in the French restaurant Le Bistro, and spending some time in the casino. We opted for an early bedtime as the ship was arriving in Naples at 7 am the next morning and we were going to hit the ground running. I'll mention this now: if you don't pace yourself, this type of cruise can be exhausting. You're in port anywhere from 7 to 13 hours, which is well planned by Norwegian. There is so much to see in all of these cities that you need every last minute to explore. And I wanted to experience it all. Early to bed, early to rise!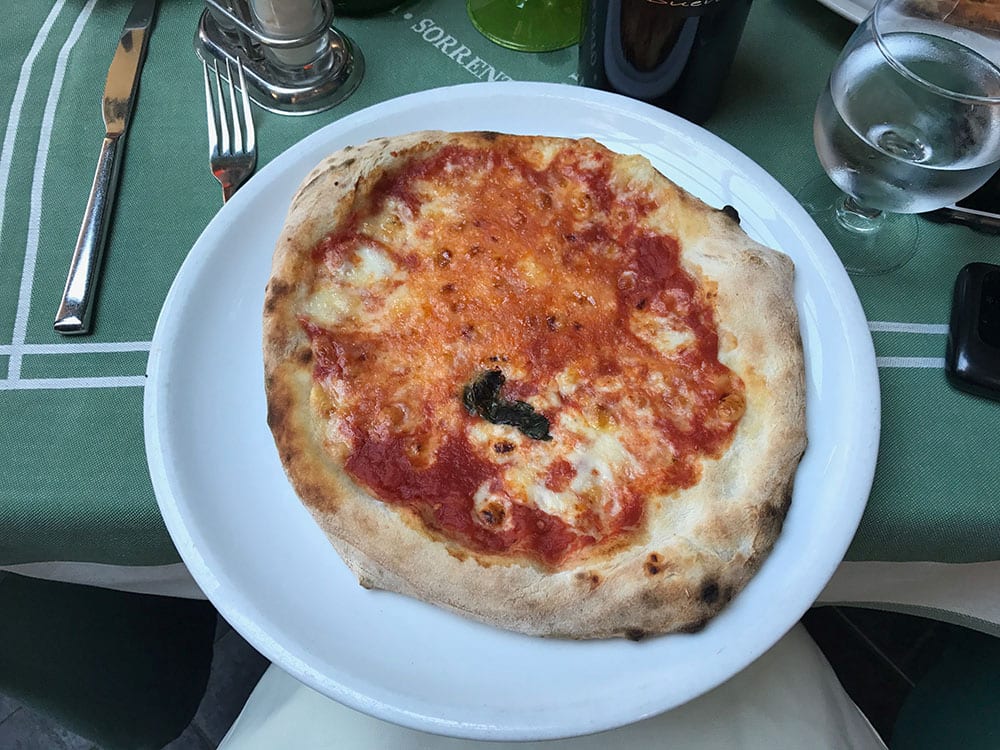 There were plenty of tours to choose from in Naples. We elected to go on the Pompeii and Sorrento tour. I can't imagine going to Naples and not visiting Pompeii. Walking through the gates you feel like you've stepped back into the first century. The volcano wiped out the town in 79 AD and it's as if time has stood still. The ruins have been meticulously excavated allowing you a chance to see how this ancient culture lived back in the days of BC & AD. There are frescos (murals) on the walls, bathhouses, bars, houses, and villas. The history is amazing and our tour guide was excellent. We spent about two hours at Pompeii before heading to Sorrento.
The drive to Sorrento was gorgeous. You travel along the coast, which allows for beautiful views of the Bay of Naples. Sorrento is a quaint, waterfront town known for its pizza and limoncello so we indulged in both. There are limoncello factories all around this area and the small bottles make for a great gift to bring back to family and friends. After eight hours of touring it was time to head back to the ship.
The next day we docked in Civitavecchia which is the closest cruise port to Rome. We had 13 hours to try and tackle everything Rome has to offer. We were able to tour the Vatican, the Coliseum and the Forum which was a pretty ambitious schedule. You could really spend the entire time in the Vatican alone as there is so much to see but I'm glad we fit all three of these locations into our itinerary. This gave us a nice taste of what makes Italy's eternal city such a special place. We will definitely be back.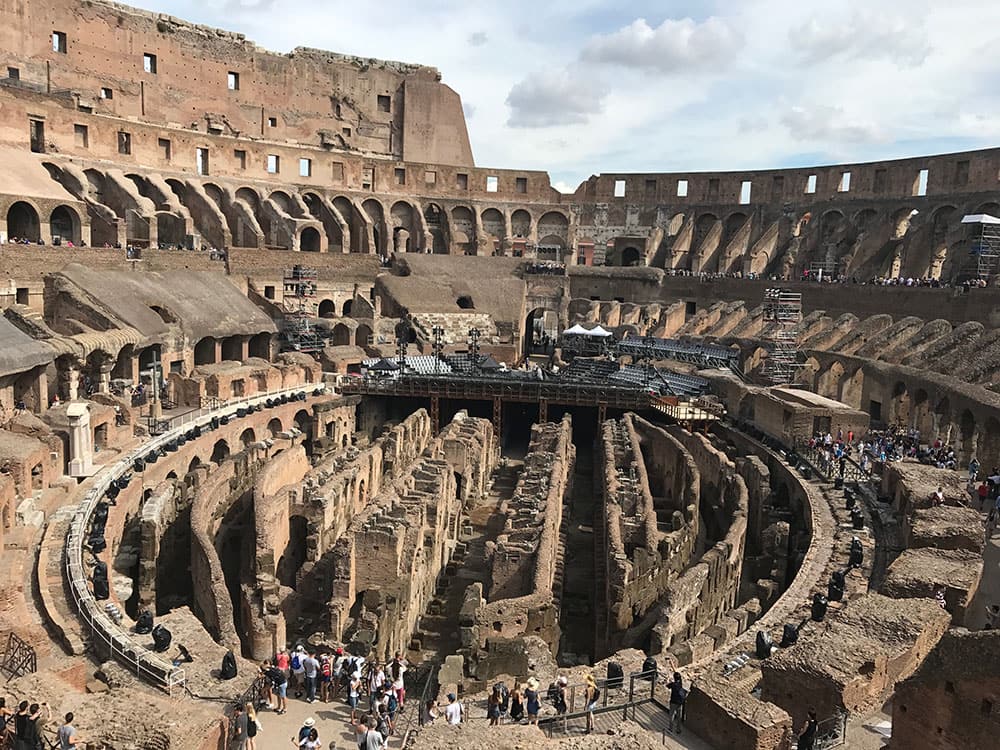 Our next port was Livorno which is the gateway to Florence and Pisa. We chose a tour that took us to both destinations via motorcoach. Like Rome, Florence is a gorgeous city with plenty to see. The architecture is beautiful and the number of museums to visit is almost endless. We visited the Uffizi Gallery and the Galleria dell'Accademia which houses the statue of David. Michelangelo's David is an impressive masterpiece and not one to be missed. Florence is certainly an art lovers' destination. After a couple of hours exploring Florence, we boarded the motorcoach and headed to Pisa. The drive to Pisa was beautiful as you travel through the rolling hills of Tuscany passing vineyards along the way. Our tour guide provided interesting facts about Tuscany and the various towns we were passing through. Our final destination was the Leaning Tower which was quite impressive. You can't help but take a picture of yourself trying to hold the building up.
Cannes was our next port stop and we choose not to do any tours here. We were pretty exhausted from the first few days so we just walked off the ship and explored the town by foot. It was a nice leisurely day that involved eating crepes, shopping and taking a little train tour around town. This was perfect as it was exactly what we needed at this point in the cruise. That evening on the ship, we had dinner at the steakhouse, Cagney's, which was excellent.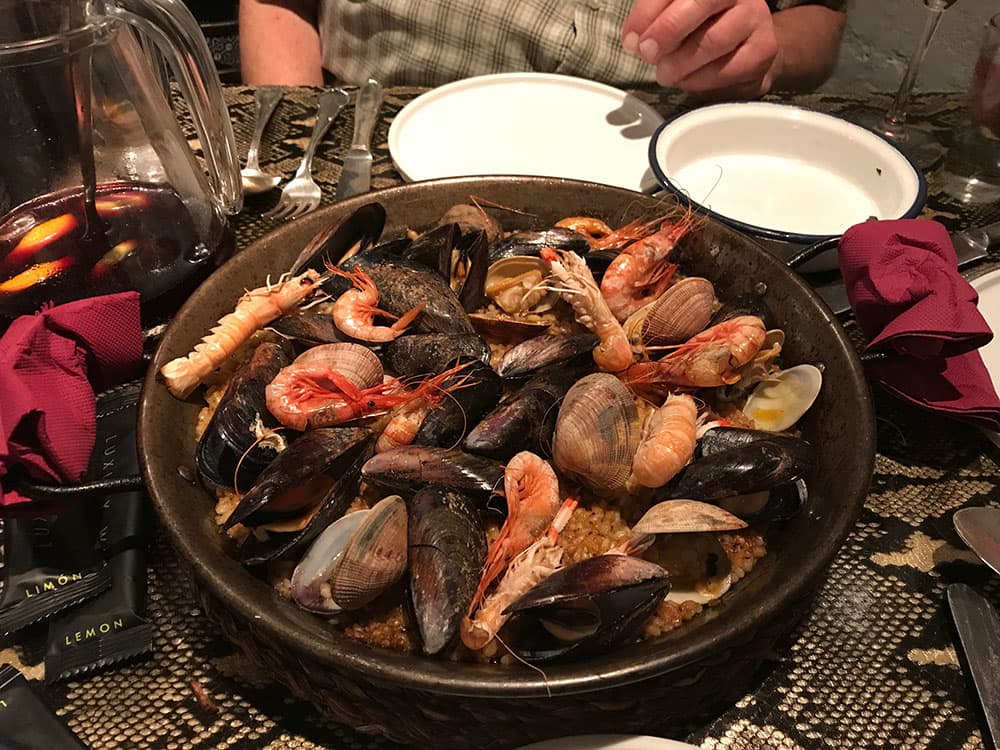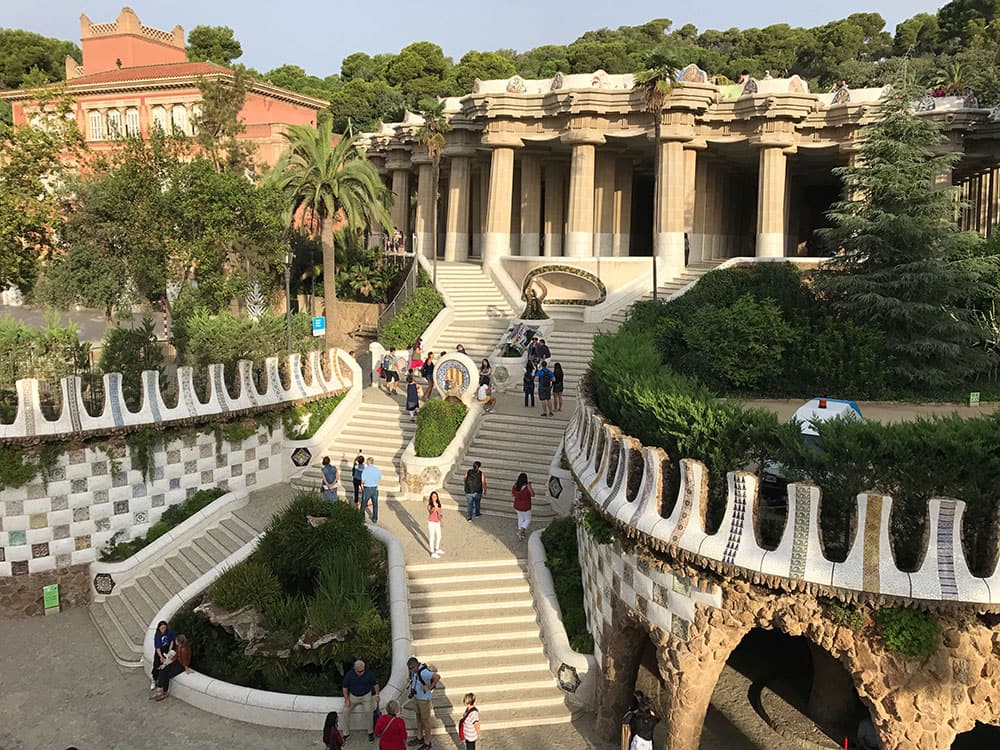 Our last port before heading back to Barcelona was Majorca, Spain. I didn't know much about Majorca before this trip but was pleasantly surprised how much I enjoyed this destination. It's an island off the coast of Barcelona and like most of the stops on this trip, it's quite old and has plenty of history. There are beautiful cathedrals to explore but also modern day amenities like upscale restaurants and shops. It was a nice place to wrap up an already fantastic cruise.
As I mentioned earlier, cruising the European coast is a great way to fit in a lot of cities and towns in a short amount of time, however, make sure you are up for it. Plan your tours accordingly as not to wear yourself out in the first couple of days. There is so much to see and do in these ports that you will want to pace yourself.
I thoroughly enjoyed seeing Europe this way and plan on doing it again, perhaps incorporating Venice and a cruise to the Greek Isles on my next adventure.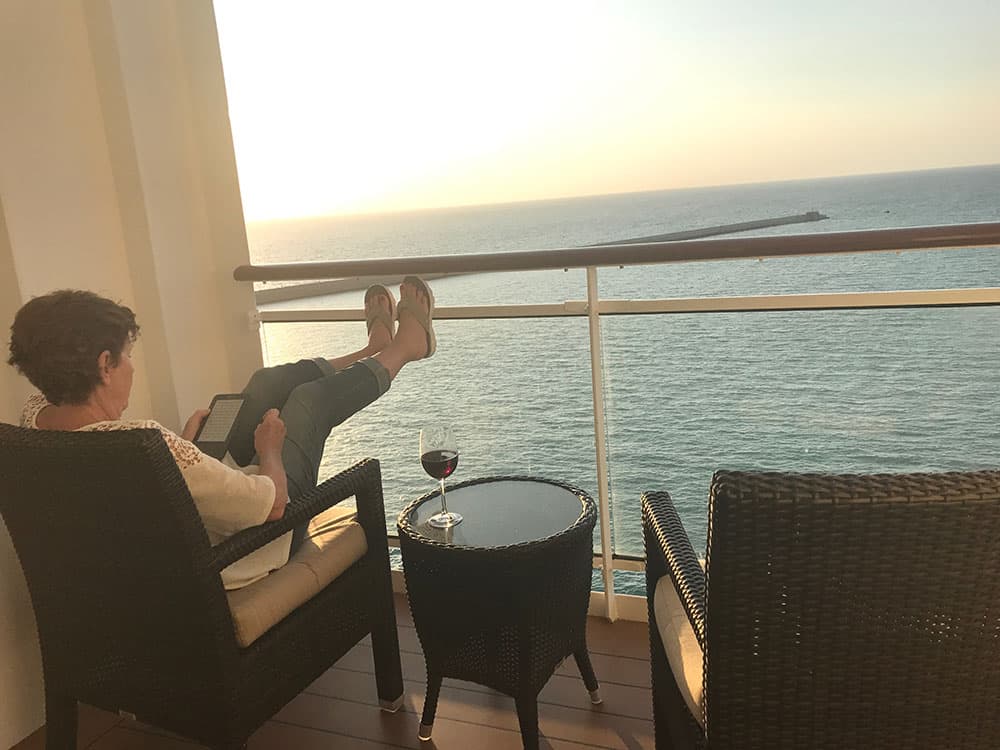 Photo credit: All images except for header image are courtesy of Rachel Sigur.