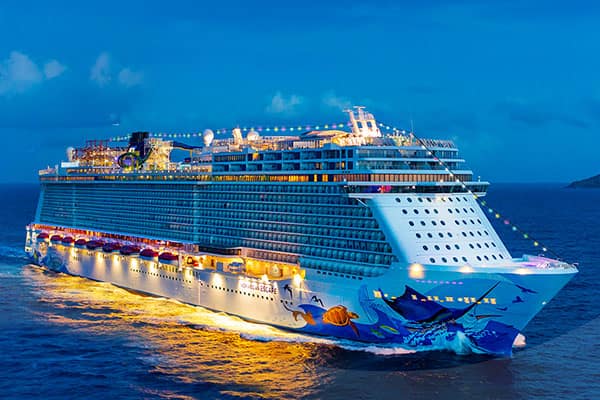 Okay, you know the routine. Relentless holiday planning starts months in advance. Who will be coming for dinner, where are they going to stay - how am I ever going to have enough time to get everything done??! I don't know about you, but for me the stressful holiday season is always followed by inevitable exhaustion. It's a real deterrent to actually enjoying what should be fun!
So, my suggestion? Start a new tradition and run away from it all by taking a Holiday cruise! Seriously, you can do it. Just imagine avoiding all of the hassles whilst still reaping in all of the benefits. It's your turn to sit back, relax and take in the holiday season for once without lifting a finger. Sounds amazing, doesn't it??
No matter what holiday you're celebrating Thanksgiving, Hanukkah, Christmas, New Years' or Festivus (for the rest of us, courtesy of Seinfeld) - there's a holiday cruise that's perfect for you!
Where Can You Cruise During the Holiday Season?
The choices for holiday cruises are seemingly endless. With so many options, the better question may be what destination do you want to explore? Depending on the holiday event being celebrated, the list of holiday cruise destinations include the Bahamas & Florida; Canary Island & Morocco; Eastern and Western Caribbean; Hawaii; Mediterranean; Mexican Riviera; Panama Canal; South American and Southeast Asia.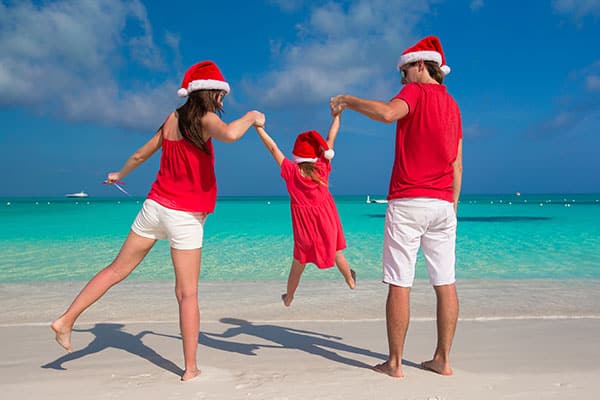 What Holiday Activities Will Be on Board?
Norwegian Cruise Line festivities are tailored to each holiday celebration. There's a Thanksgiving dinner with all the fixings and new favourites such as pumpkin pie themed cocktails. For Hanukkah, a centrally displayed menorah will be lit each evening. Classic Christmas celebrations include a twinkling tree, caroling and a visit by Santa himself. New Year's Eve offers a traditional countdown, whilst Festivus will have gingerbread making contests.
What About the People Back Home?
You already know what they're up to, as you've done it a hundred times before. They're drudging about with too many things to do, not having the time to enjoy anything. Keeping in touch with them is easy if you opt for onboard WiFi. Depending on which promotions are offered at the time of your booking, you could get it for free! And if you're into greeting cards, or even if you're not, it's always fun to send holiday cards from a foreign country instead of your average postcard!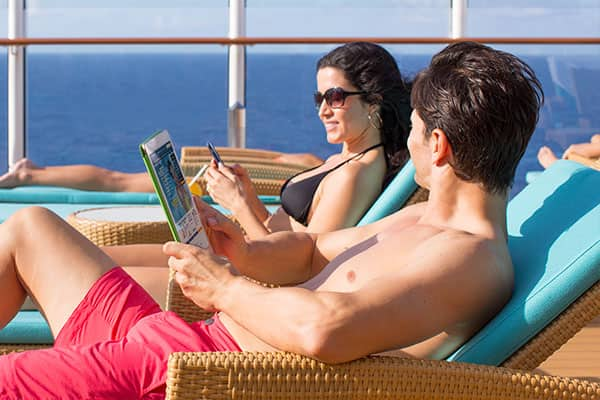 What About Exchanging Gifts?
In my opinion, spending quality time with family and friends is much more important than the whole commercial aspect of the holiday season. I suggest forgoing the gifts, or perhaps exchanging gifts before or after your cruise? Of course, there's always plenty of shopping opportunities in the ports you'll be visiting plus there are onboard shops as well. For those travelling with you, consider gifting an experience, a massage at the Mandara Spa or an exciting Shore Excursion is always welcomed.
Making New Memories
An enriching holiday cruise will offer different cultural experiences, traditional celebrations, and quality family time where your memories of the holiday season will be changed forever. Instead of your uncle falling asleep in his chair, maybe you'll remember him as he ziplines on the Sports Complex on Christmas Day! It's all about making memories that will last a life time. And after you've escaped on a holiday cruise once, it will surely become your new holiday tradition for years to come.
Isn't it time you took back your holiday season? Taking a holiday cruise will make the holiday experience so much more fulfilling overall. And just think of the freedom you'll have with nothing to do but enjoy!