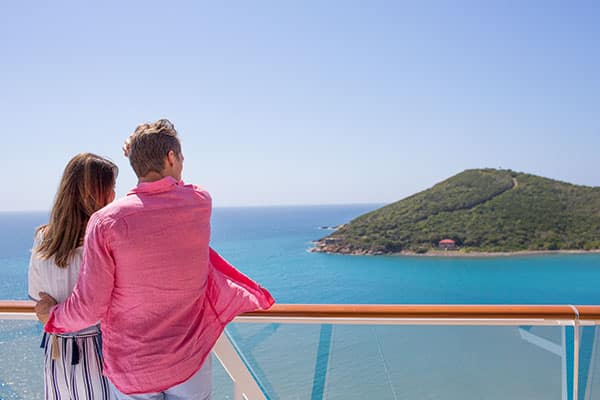 I've always maintained that cruising is the best holiday value for your hard earned dollars. In fact, according to Cruise Lines International Association (CLIA), taking a cruise can cost as little as $40 per day! Where else can you get an all-inclusive holiday for such an amazing low price?? So, how much is a cruise? Let's take a look!
Is a cruise affordable?
The ever-evolving cruise line industry offers passengers more flexibility when it comes to booking an affordable cruise holiday. It's easy to take advantage of flexible pricing opportunities such as last-minute deals. Various sailing durations and seemingly endless destinations to choose from means that whatever your budget, you'll be able to find a cruise that's perfect for you.
If you're like many others who suffer from booking anxiety, rest easy, you can hold your cruise with just a deposit. If you book far enough out, you can cancel your cruise penalty free if you change your mind.
Cruise or a resort holiday?
Whilst land holidays lock you into one destination and one experience for your entire stay, a cruise offers you the opportunity to explore different cultures and countries - all in one incredible holiday value. Let's do a comparison: a typical all-inclusive resort holiday includes a standard room and basic meals, whilst a cruise with Norwegian can include:
• Stunning views from your stateroom when you book oceanview or above.
• Transportation from port to port, with new experiences almost every day!
• Complimentary dining venues, plus all the delicious in-between dining opportunities at cafes, grills and more!
• Broadway-style entertainment, comedy shows & live music.
• Sports activities such as a ropes course, rock climbing walls, mini-golf & swimming pools.
Plus, depending on when you book your cruise, you may receive an extra value-added freebies such as an Ultimate Beverage or Dining Package, Shore Excursions, and WiFi to name a few. When you add it all up and do the price comparison, a cruise offers a great price advantage over a traditional holiday!If you're craving more time on land, you can have the best of both worlds with their Cruise Tours.
More ways to save on your cruise!
Even though the above offers make cruising a hard-to-beat holiday value, there are other ways to take advantage of even more cruise savings. When you book a cruise with extra guests sail free this makes cruising with your kids less expensive than paying for day care if they were to stay at home.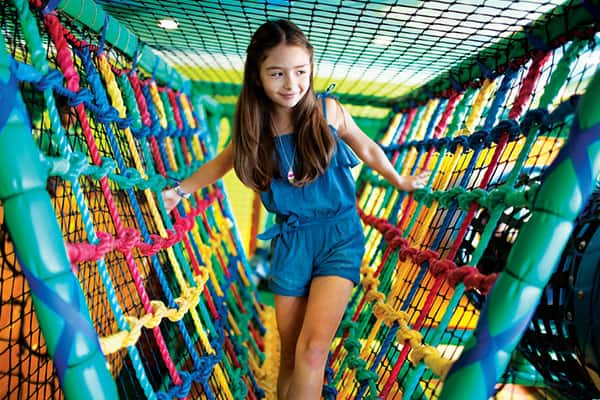 How to save when on board?
Continue to rack up savings even after you board your ship. Easy ways to save money would be to eat at the Complimentary Dining venues or buffets. Instead of paying for activities, enjoy the free activities offered, like the Sports Complex or the waterslides. And finally, read your Freestyle Daily which will offer daily deals on drinks, Spa experiences, shopping and more.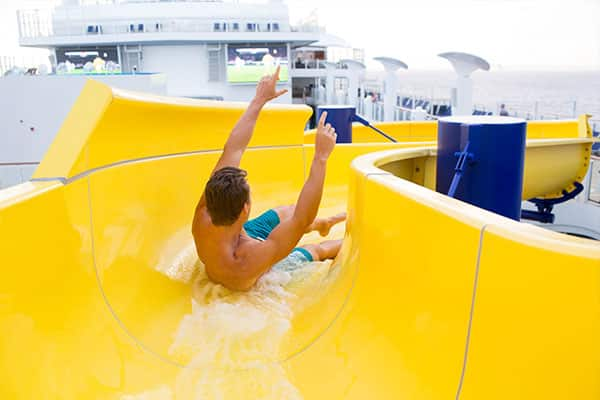 What's not included on a cruise?
Well, not much. With all the complimentary cruise benefits Norwegian has to offer, discretional incidentals such as shopping, spa services and shore excursions are basically the only items that aren't included on a cruise.
Know your budget & stick to it!
Of course, as long as you stick to your budget, a cruise is always affordable - just think of the places you'll go! An educational Alaska Cruise with the kids; maybe a weekend getaway cruise to the Bahamas with friends; or a Mediterranean adventure with your significant other. Whatever you cruise you decide upon (and trust me, once you've cruised, you'll be a cruiser for life!), you can rest assured that you're getting the best holiday value for your hard earned dollars.