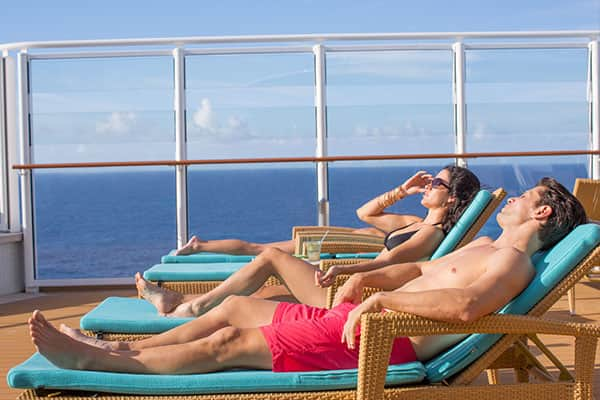 Have you ever noticed that our holiday attitudes mimic our everyday behaviours? For instance, when it comes to leisure cruising, workabee types are always the ones with a day full of high-adrenaline, jam-packed activities - that is, after they've jogged ten laps around the ship before sunrise. And the rest of us? We're lingering poolside with a book and adult beverage.
When you cruise with Norwegian they completely deflate these extreme stereotypes. Offering a range of diverse activities, you can create a timetable that suits your style or mix it up and try something entirely new.
With so many onboard options, your biggest problem may be deciding what to do. Here are some suggestions to help plan sea days, when you're sailing around the clock. Take the fast track or turn to a slow-jam dial setting; it's entirely up to you.
Early-Morning:
Start with the Freestyle Daily, the activity newsletter delivered to your cabin door. You'll find all of the announcements about onboard speciality events, entertainment, dining options, and family activities scheduled for the day.
Slow Jam: Ease into your day with a gentle yoga class, complete with panoramic sea view.
Fast Track: Experience a heart-pumping workout with Norwegian's state of the art fitness centre, featuring every kind of equipment, from stairmasters to medicine balls.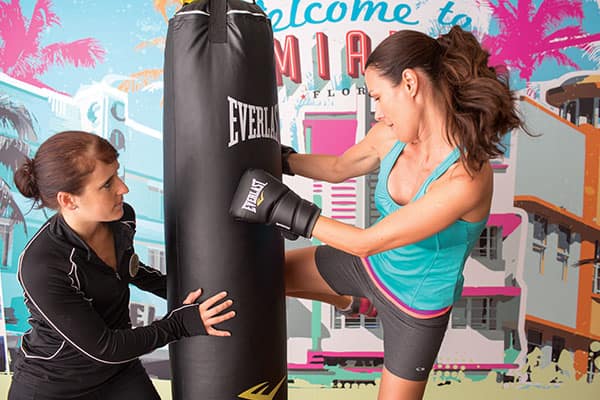 Breakfast:
Slow Jam: Savour a full sit-down breakfast or have breakfast delivered to your stateroom. You have a wide-open agenda, and nowhere to rush to. Go ahead, have that extra chocolate croissant with your second cup of coffee.
Fast Track: Beeline for the buffet, filled with every option, from fresh fruit to sugar-dusted French toast.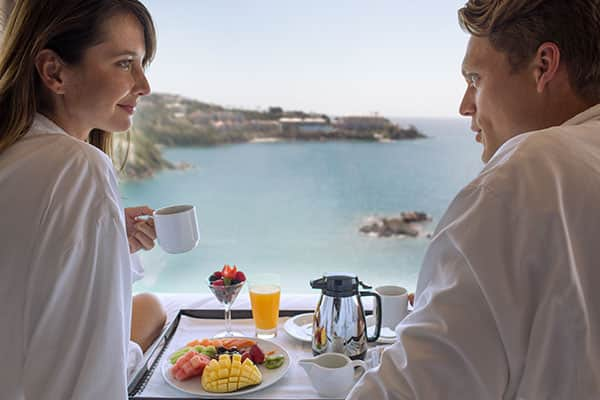 Mid-Morning:
Slow Jam: Work off breakfast with some retail therapy. Norwegian's duty-free shops offer savings on speciality items, such as liquor, jewellery, and high-end clothing.
Fast Track: Exercise your mind and memory with onboard game activities such as Soduku Speed Challenge and Good Morning Trivia, held on the Atrium. If you need to keep moving, take a swing at the mini golf challenge.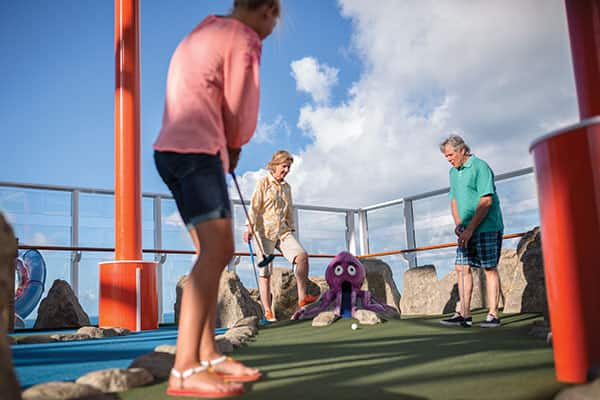 Lunch:
Whether you're slow jamming or fast tracking, sea days are the best days to sample Norwegian's huge selection of dining options. Keep it simple with a burger on the grill, or experience eclectic cuisine from around the world: Asian Fusion, and Mexican, or Italian, are just a few to choose from.
Early Afternoon:
Slow Jam: Linger poolside in exclusive style at Spice H2O, Norwegian's adults-only private swim spot. Now's the time to sink into that book, or share a sexy snuggle under a cascading waterfall, far away from the crowd.
Fast Track: Waterslide down a multi-storied peak, or try the family-style version at the spectacularly amusing, adrenaline-pumping Aqua Park.
Mid Afternoon:
Slow Jam: Wander through the ship's library, and select a juicy novel, or take some quiet time to catch up on the internet. You'll find Wi-Fi with super-powered bandwidth around the ship (although it works best in wide open spaces). Internet plans are available for a nominal fee. If you need to go mobile, no problem. Norwegian offers CellAtSea for your sea days (check with your carrier about roaming internationally).
Fast Track: Exercise your arm muscles on the casino slot machines. Join the Players Club at Sea, offering the chance to win reward points towards Norwegian's speciality restaurants, spa treatments, and more. The winnings may come in handy throughout your cruise!
Late Afternoon:
Slow Jam: Pamper yourself with a Mandara Spa treatment. With over 50 kinds of treatments to choose from, I suggest a simple Elemis Aroma Spa seaweed massage to hydrate your sun-kissed skin.
Fast Track: Pick up the pace. Rock climbing, zip lining, or plank walking, anyone? Norwegian's Sports Complex is like an amusement park for the athletes — or anyone with an adventurous spirit.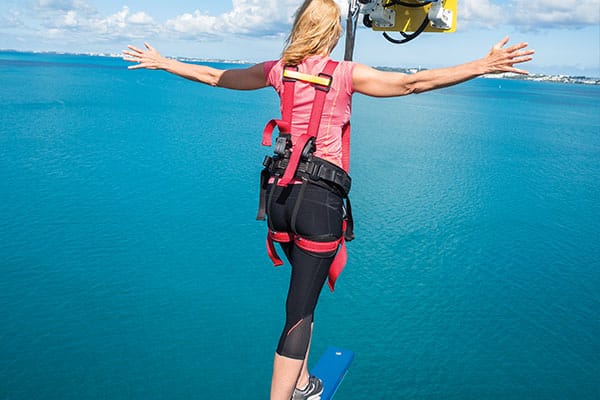 Dinner:
Slow Jam: Sip a salt-rimmed margarita or two at the pool bar. Looking for drink specials? The Drink of the Day in your Freestyle Daily will let you know what signature drink is discounted for that day.
Fast Track: Clink martini glasses and belt out your best "My Way" with a little karaoke in Fat Cats. And right now, you really mean it.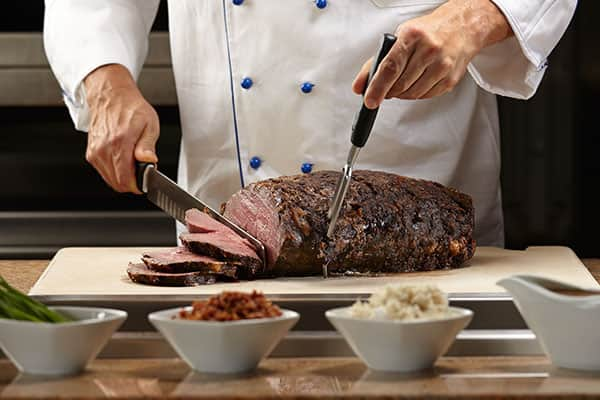 Happy Hour:
Slow Jam: Keep it casual. Dress as you like and dine when you want. Sushi? Steakhouse? Spaghetti? The choice is yours.
Fast Track: Commemorate your cruise with Norwegian's Night Out. Dress to the nines for dinner, meet the ship's captain, and have your photograph taken.
After Hours:
Slow Jam: Settle down for a spectacular Broadway show, such as Million Dollar Quartet or Rock of Ages. Can you believe this is happening just a few steps from dinner?
Fast Track: Twist or twerk the night away at Bliss Ultra Lounge or Norwegian's Glow Party. Whatever your style, the hottest parties are all happening aboard a Norwegian cruise ship, somewhere in the middle of the sea. You've been seduced, you think, as you twirl your way to bed.