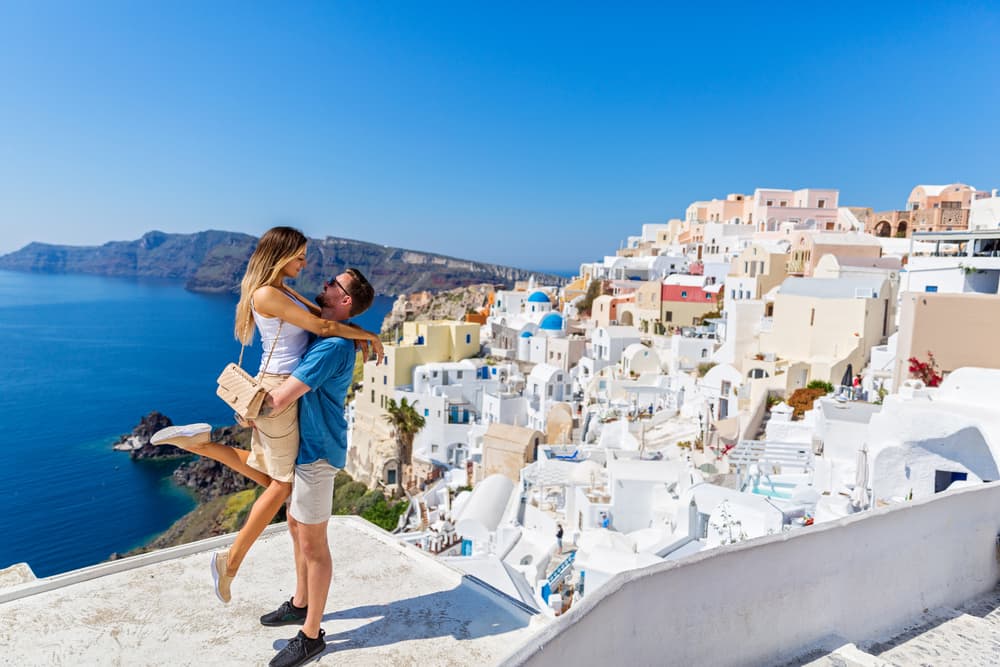 Once you have made arrangements for your wedding ceremony and reception, it's time to start thinking about planning your honeymoon. With the right information, planning your honeymoon can be fun and stress-free – and you can even register for your honeymoon cruise with Norwegian so friends and family can chip in for the vacation of a lifetime. Let's explore some of the best European honeymoon cruise options for some seriously necessary R&R after your big day.
Couples have different interests, likes, and honeymoon ideas. Fortunately, there are lovely honeymoon destinations that offer enough variety to keep everyone happy. Europe is one of those destinations. Europe is a favorite honeymoon destination for many couples.
Europe conjures up an unmistakable romantic vibe. Between Italy's beautiful scenery to France's lavish beach clubs, there is a litany of things for newly wedded couples to enjoy on a European honeymoon cruise.
If you are looking for romantic European honeymoon packages, a cruise is a way to go. Cruises offer a romantic, all-inclusive honeymoon experience that you won't forget. You can wake up in a new city every day and explore some of the most romantic places in the world when you choose a Europe honeymoon tour.
To plan the most romantic European honeymoon, check out these tips.
1. Make It Perfect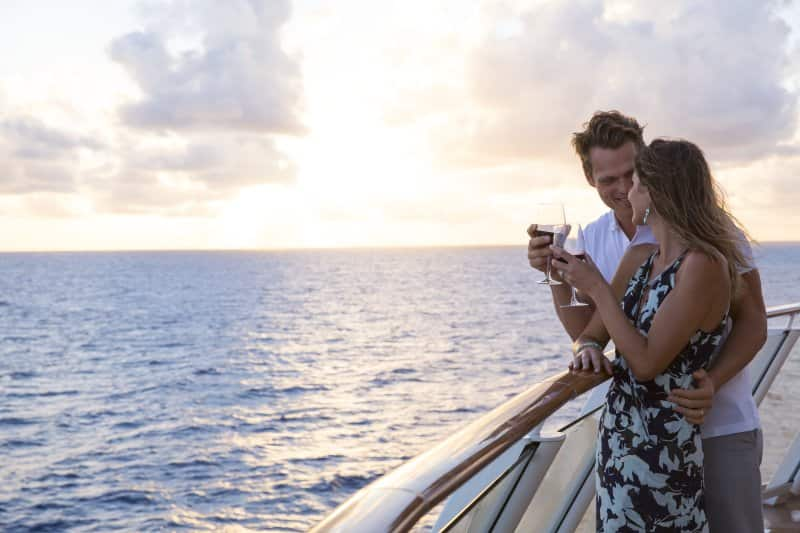 You have many options when it comes to choosing a cruise line for your European honeymoon. However, you don't want to pick just any cruise line. Your honeymoon isn't just any vacation. This is the trip that you and your partner will remember for years to come. It is the start of your wedded life together, which is why you want everything to be perfect.
One way to ensure that your honeymoon is perfect is to choose the cruise line that has been named Europe's leading cruise line for eleven years in a row - Norwegian. Norwegian has been named "Europe's Leading Cruise Line" eleven times by World Travel Awards.
2. Settle on an Itinerary
European cruises offer an array of choices. Here are some of Norwegian's best European cruises for honeymoons.
These are just a few of Norwegian's best European Honeymoon destinations. The best European honeymoon cruise for you depends on your likes. There are a variety of romantic European honeymoon options — from the beautiful Norwegian Fjords to the historical splendor of London.
3. Indulge in a Romance Package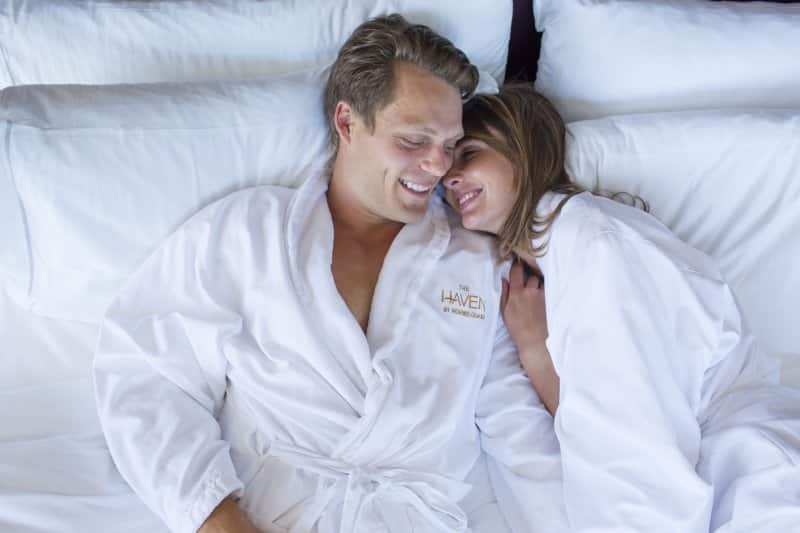 A romance package is a perfect way to honor a love that lasts. Add some romance to your vacation with a Deluxe Honeymoon Package. Norwegian's romance packages are the ideal addition to a European honeymoon cruise. You can choose from things like breakfast in bed, sparkling wine and chocolate-covered strawberries in your stateroom or a romantic dinner for two in one of the onboard specialty restaurants.
4. Book a Romantic Shore Excursion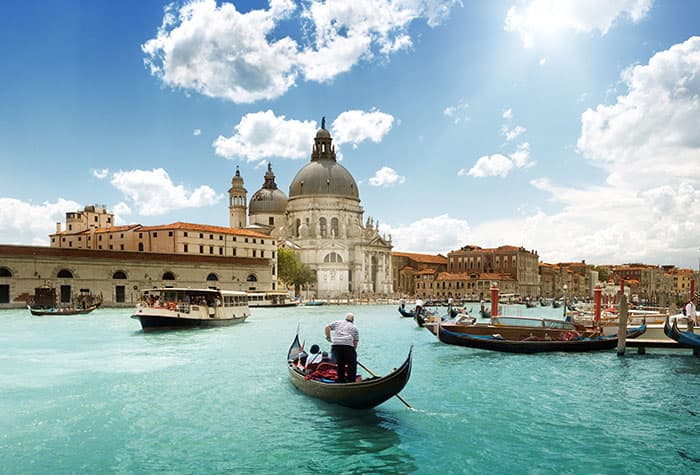 While strolling around in a new city and exploring on a whim has its own kind of charm, booking a shore excursion for a special activity ensures you won't miss some of the highlights in each port. For example, if you're cruising from Rome, a Rome Highlights Tour can ensure you get the best of the area before setting sail.
If you're cruising from Barcelona, you'll want to make time to get to know the rest of the city with a travel guide. And, of course, a tour that explores the flavors of the city is a must-do.
5. Make Your Time on the Ship Extra Special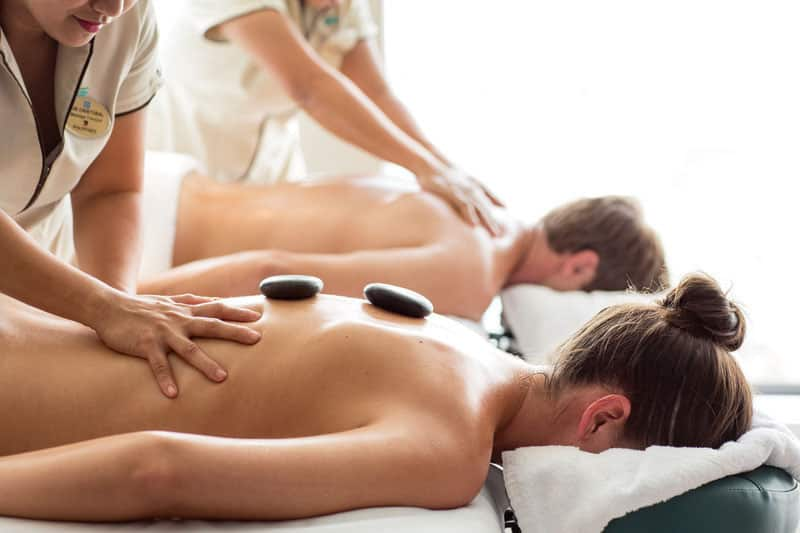 The romance can begin as soon as you set sail with some of Norwegian's onboard experiences. Consider booking a couple's massage at Mandara Spa, where you can melt away the stress of planning a wedding and enjoy the start of your new life as a married couple.
For dinner, consider making plans at Le Bistro, Norwegian's exquisite French bistro. With chic décor, white glove service, and some of the most delectable meals at sea, this is a date night that's easy to fall in love with.
6. Celebrate with the Finer Things in Life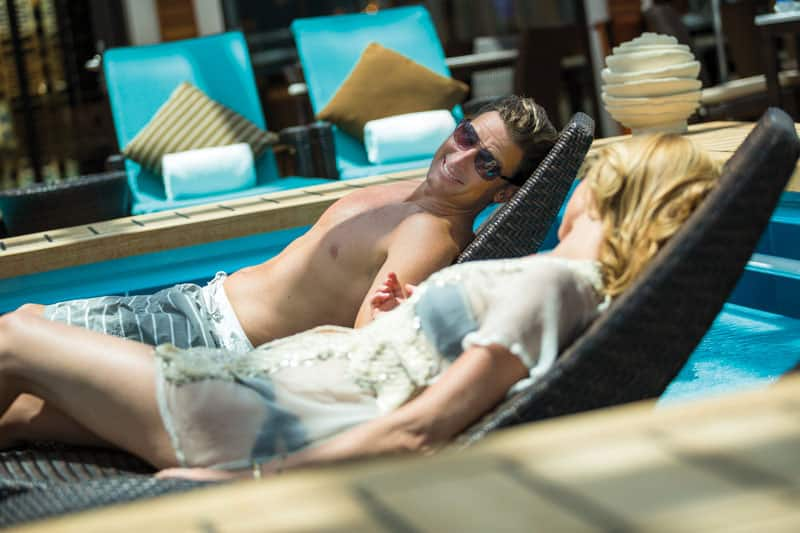 Start your new life together in luxury. Gourmet meals, complete privacy, and exclusive service are just a few of the benefits that guests who book The Haven by Norwegian enjoy. This particular area of the ship is exclusively for guests who desire tranquility and top-notch services and amenities. When you book The Haven, you'll experience priority service during your entire cruise vacation; from boarding to dining, you'll get the best that Norwegian has to offer.
Are you planning a honeymoon cruise? Where are you headed? Tell us in the comments!