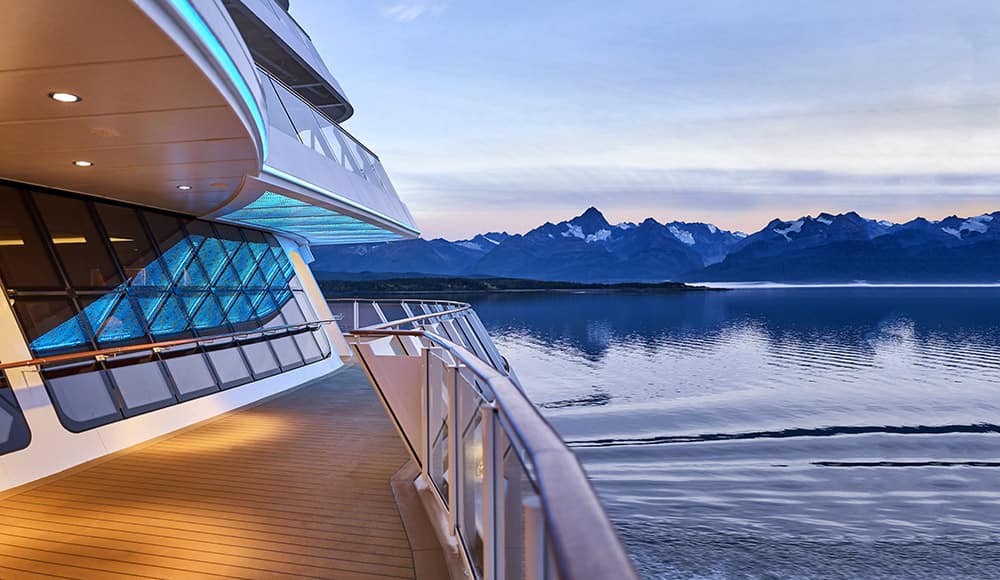 Do you think cruising caters to only people who want to visit tropical islands and white-sand beaches? Think again. From the majestic mountains of Denali National Park to the emerald lakes of Glacier Bay, a cruise to Alaska's rugged terrain offers some of the most striking vistas on the North American continent. The stunning untouched landscapes provide countless opportunities for once-in-a-lifetime experiences as you explore some of the world's most extraordinary glaciers, wildlife, and national parks.
Alaska cruise holidays provide an exciting option for nature lovers in search of a new destination. Whether you like to get off the beaten path for a heart-pounding adventure or kick back, relax, and watch the untamed beauty of the wilderness from the Lido deck, an Alaska cruise holiday with Norwegian offers everything your heart desires and so much more. Find out why now is the perfect time to book your Alaska cruise to get the best rates, deals, and stateroom accommodations.
Ready to start planning? Explore more Alaska cruises.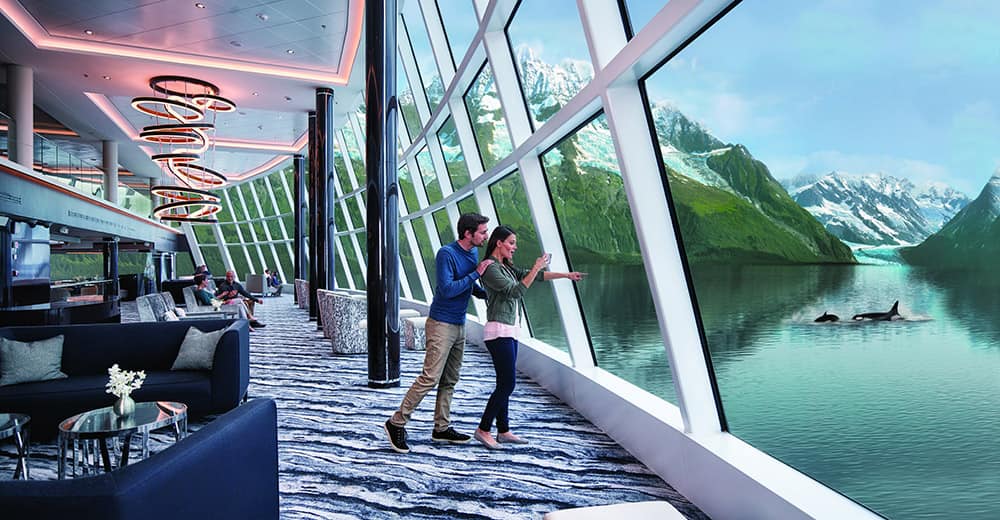 Top Reasons to Take an Alaska Cruise Holiday
Imagine, if you will, the thrill of watching a massive humpback whale as it glides beneath your boat. Now, feel the blast of cool air across your face as you paddle a kayak around Tatoosh Islands in Ketchikan. Next, get a taste of Alaskan daily life with a visit to a Native American village or one of the many local artist and fishing communities. Then, hop aboard a vintage rail car for a ride up the White Pass Summit in Skagway, listening to tales of the historic gold rush along the 40-mile round-trip journey.
Want more? The Norwegian team custom curates an array of exciting shore excursions for you to experience throughout your Alaska cruise. Enjoy exciting aerial views of Juneau's diverse landscape as a helicopter takes you over temperate rainforests and granite peaks. Feel the excitement as you reel in your own halibut on the ultimate fishing excursion through the rich waters of Icy Strait. Find out what it's like to be a professional musher as you drive a team of Alaskan sled dogs through awe-inspiring scenery.
From gold panning and wildlife viewing to riverboat cruises, Alaska boasts all the exciting activities mentioned here and so many more. Whether you're a thrill-seeking outdoor enthusiast or a parent looking for a family-friendly getaway fit for all ages, a Norwegian cruise to Alaska has it all.
RELATED CRUISES:
7-Day Alaska Cruise from Vancouver, British Columbia
9-Day Alaska: Hubbard Glacier, Skagway & Juneau from Seattle
7-Day Alaska Cruise from Vancouver, British Columbia on Norwegian Jewel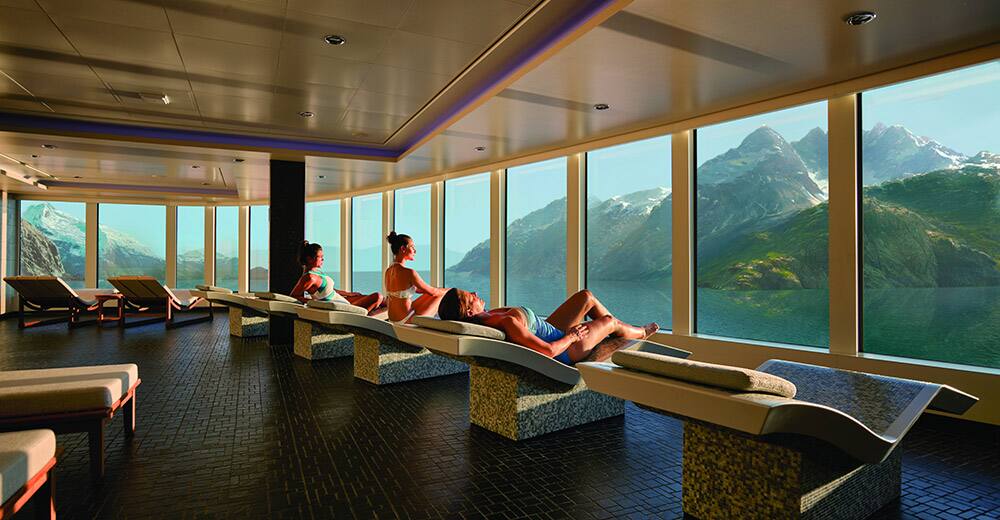 Enjoy More Ways to Explore Alaska
With a host of Norwegian ships cruising Alaska, 2021 is the perfect year to head out on a northern adventure and experience the serene waters of the Inside Passage. Each ship boasts a range of dynamic itineraries chock-full of spectacular Alaskan experiences. If you want to boost your cruise holiday to the next level, consider one of Norwegian's exclusive Alaska Cruise Tours. Each immersive land holiday takes you deeper into the frozen wilderness to witness nature at its finest.
From searching for bears, moose, and caribou in the thick forest to gazing at formidable fjords and glacier-fed lakes, exploring by land and sea opens up a whole world you never thought possible. Ranging in length from 11 to 14 days, Norwegian's Alaska Cruise Tours offer an itinerary to suit every cruise style, including overnight stays in Denali and Anchorage. Since each tour is led by local Alaskan guides, rest assured you'll have an authentic adventure of a lifetime.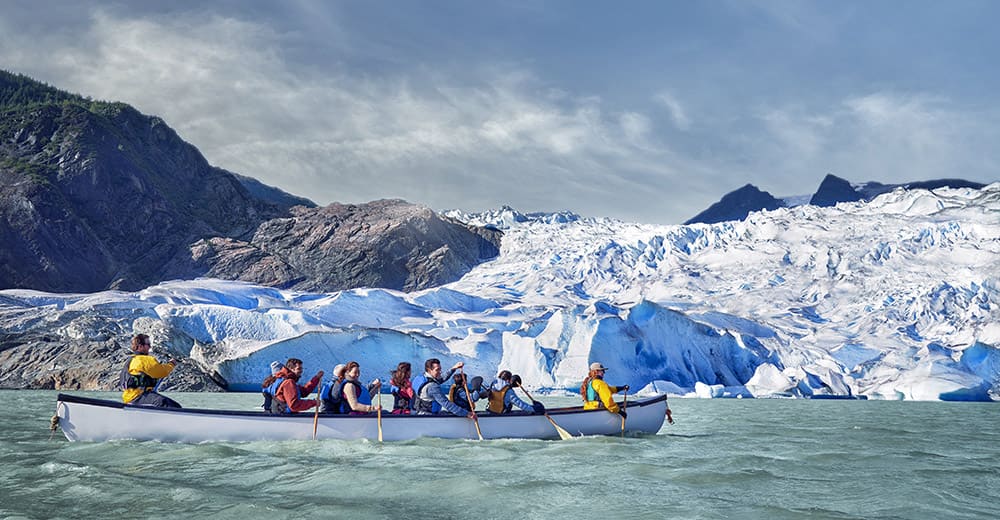 Best Times to Cruise to Alaska
Are you worried about the weather on a Alaska cruise? It's no secret that Alaska is known for its brisk climate, but Norwegian has you covered. By offering cruises to Alaska only between May and September, Norwegian makes sure you enjoy the best weather possible. Still, you probably want to leave your summer clothes at home. Even in Alaska's hottest months, July and August, temperatures rarely rise above 60 degrees in the afternoon, and it tends to get quite cool in the mornings and evenings. On top of that, expect cloud cover, low winds, and precipitation throughout May, June, and July.
Since the weather varies quite a bit throughout the day, it's important to pack accordingly for any outdoor activities you plan to pursue. Layers are the key to Alaskan packing success. It's a good idea to include a couple of cardigans or light sweaters you can peel off as the weather warms up throughout the day.
Waterproof jackets and shoes will provide protection against the elements if the skies decide to open up while you're out exploring on land or enjoying activities on the Lido deck. But with so much to see and do in Alaska, the weather will be the last thing on your mind anyway.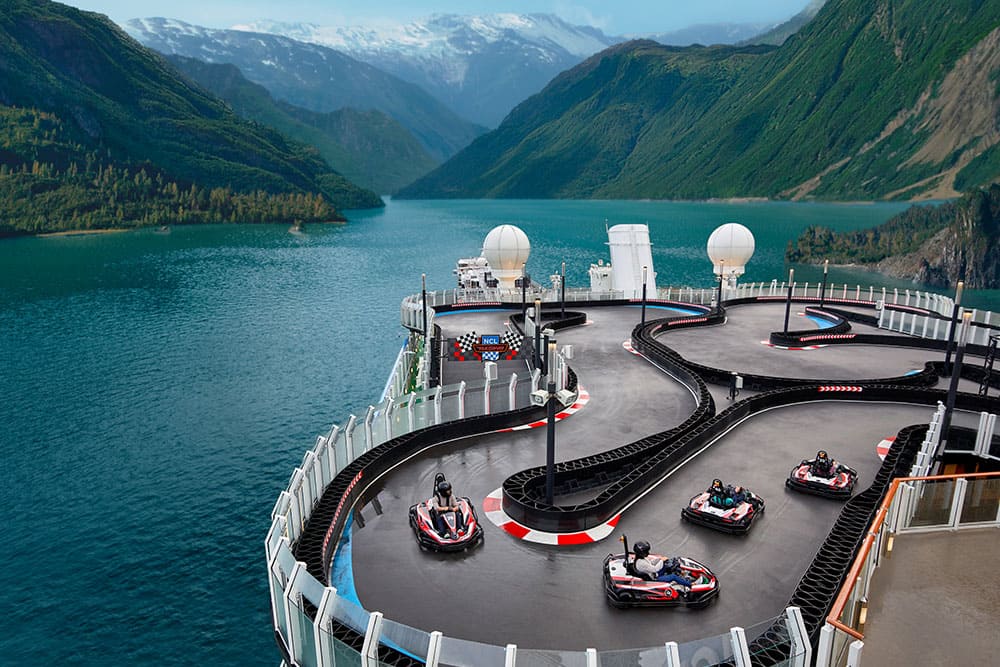 If you're looking to check a new destination off your bucket list, a Norwegian cruise to Alaska offers you the chance to get up close and personal with boundless natural beauty as you explore The Last Frontier. From the breathtaking views as you sail the Inside Passage to exploring the awe-inspiring vistas of Glacier Bay, adventure awaits around every corner on a cruise to Alaska. So, what are you waiting for? Stop dreaming about what your next holiday looks like and book your 2021 Alaska cruise to take advantage of great rates and snag the best staterooms. Be sure to visit the Norwegian website often to stay on top of the latest cruise news and offers.
EDITOR'S NOTE: This article was originally published on Aug. 6, 2020. It has been updated to show related itineraries.