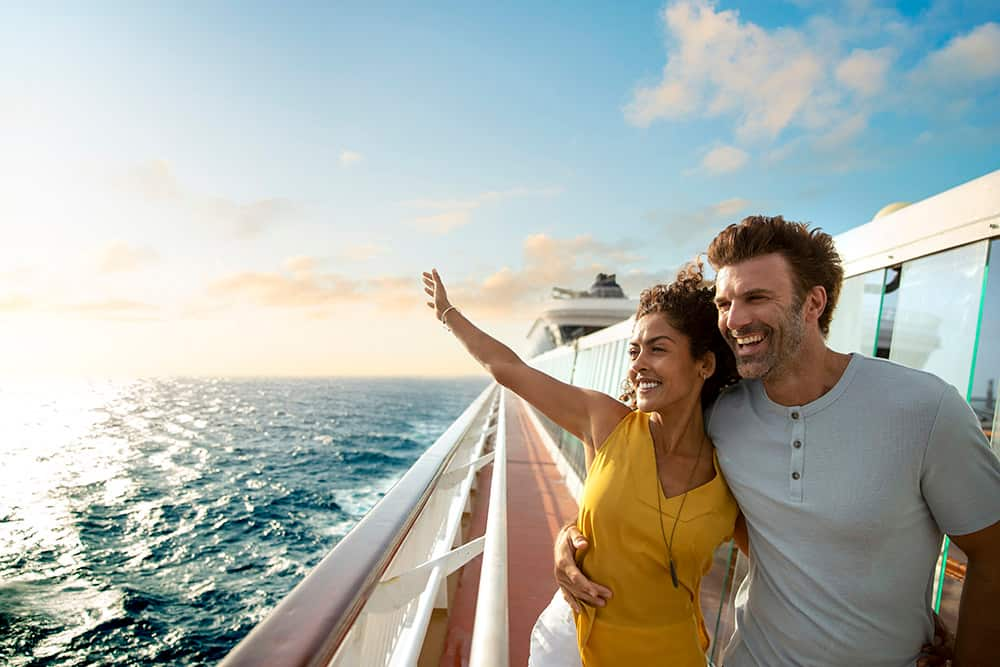 Brought to life in partnership with Conde Nast Traveler

There are so many things to love about cruising with Norwegian—itineraries stopping in some of the most sought-after international destinations, thrilling on-shore excursions, and plenty of lifelong memories to be made—but one of the very best parts about a cruise with Norwegian is the countless top-tier amenities guests can enjoy onboard.
Sailing on a ship like Norwegian Encore, one of the latest and greatest in Norweigan's fleet, means endless options for how to spend those coveted days at sea. The ship boasts one-of-a-kind thrills like the world's longest racetrack at sea, the largest outdoor laser tag arena, and an escape room, plus interactive theater experiences at the Galaxy Pavilion, but that's only the start of it. Add that to a myriad of superb dining options and endless entertainment onboard and you've got full days of fun to be had ahead—the ship itself is practically a floating resort. With so much to do, your day at sea might just end up being a highlight of your cruise.
With Norwegian's Freedom and Flexibility, there are no schedules to follow other than your own, no strict timetables or dress codes to adhere to, so you can feel free to spend the day however you so choose. If you're looking for some ideas for how to make the most out of your day, you can start here.
Ready to start planning? Explore all cruise vacations on Norwegian Encore.
Coffee on the Balcony
There are so many beautifully appointed staterooms and suites to choose from on Norwegian Encore, but an all-time favorite is the Ocean Haven Penthouse with a balcony. Suites in The Haven are hidden at the very top of the ship and come with several additional perks to make your cruise that much more luxurious, such as a 24-hour personal butler, concierge service and priority while boarding and disembarking from the ship.
As the sun rises over the ocean, take your morning coffee or tea on your private balcony and feel the cool breeze on your face as you start your perfect day at sea.
Breakfast With a View
Norwegian Encore has over 20 places to dine and drink on board, so there's bound to be a dining space to suit any mood and taste. For breakfast, head to The Local Bar and Grill, one of the several restaurants with both indoor and outdoor seating options. Snag a table with a view of the crystalline blue waters and load up on delectable breakfast dishes to get you ready for the day ahead.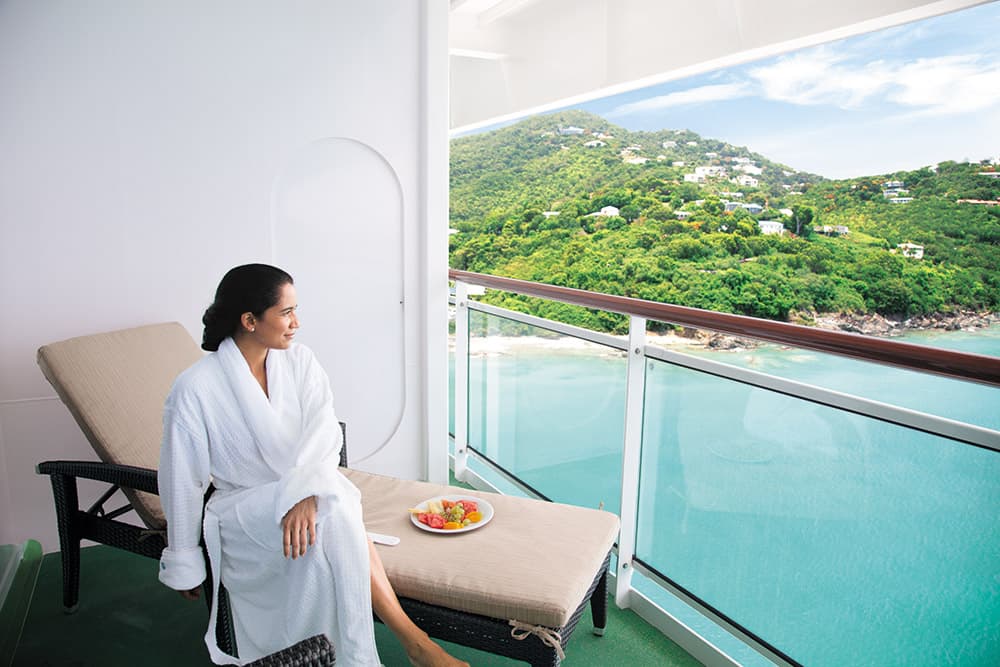 Make a Splash at Aqua Park
Next, it's time for some fun, so pack up your sunscreen and head to the pool. Norwegian Encore is a Breakaway-class ship, meaning it boasts five multi-story waterslides in its upper deck Aqua Park, including the thrilling Free Fall and The Whip. For those who aren't into the full-throttle adrenaline, take a dip in the indoor or outdoor pool or lounge in the whirlpool hot tub.
If you or your little ones still have some energy to burn, take a ride around the longest racetrack at sea, or challenge your loved ones to a competitive game of laser tag.
Zen Out at The Haven Courtyard
After all that play, it's time for some much-needed adult time. There are plenty of adult-only spaces on Norwegian Encore, offering up the perfect grown-up escape between family moments. Since you're staying in a Haven Suite, you'll have exclusive access to The Haven Courtyard and Sunroom. This private area makes you feel like you're in a ship within a ship for an experience you won't soon forget. Sunbathe, read a book, and soak in the moments of tranquility between the day's activities. You could even book a service at the spa.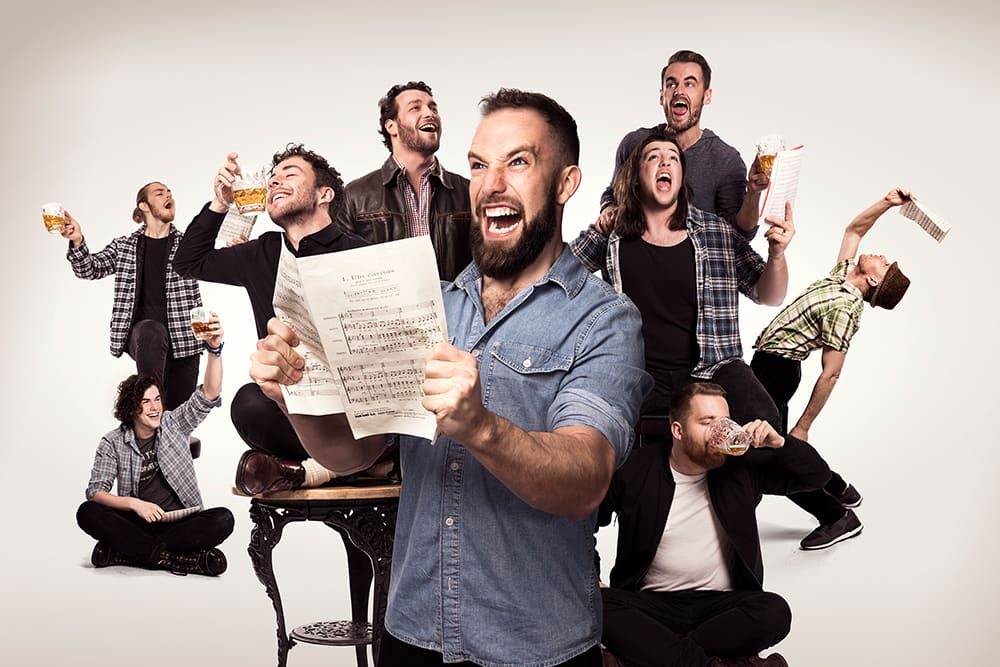 Dinner and a Show
After your action-packed day, go back to your suite to relax and get freshened up before the evening rolls around. On tonight's agenda: dinner and a show. Your most difficult decision today might just be where to have dinner because Norwegian Encore has so many incredible dining options to choose from. You could go for premium Mexican cuisine at Los Lobos or elevated French fare at Le Bistro, but tonight's pick is Cagney Steakhouse for a classic, glamorous meal. Dress up if you feel so inclined and enjoy a juicy cut of prime rib alongside an extra dirty martini. Just be sure to save room for dessert.
After dinner, it's showtime. You can expect endless entertainment on board, but tonight you'll bask in the brilliance of Broadway with Tony-award-winning shows that will leave you tapping your feet and singing along.
Unwind For the Evening
It's been a long, beautiful day at sea, and tomorrow you might just be pulling into your favorite port city. If you're feeling up for it, you might want to grab a post-show drink at one of the ship's quality cocktail bars. Otherwise, retire back to The Haven and put your feet up. You might even draw a bath in the beautiful soaking tub, or sit out on your balcony one final time before retiring to bed. You'll want to be well rested for tomorrow.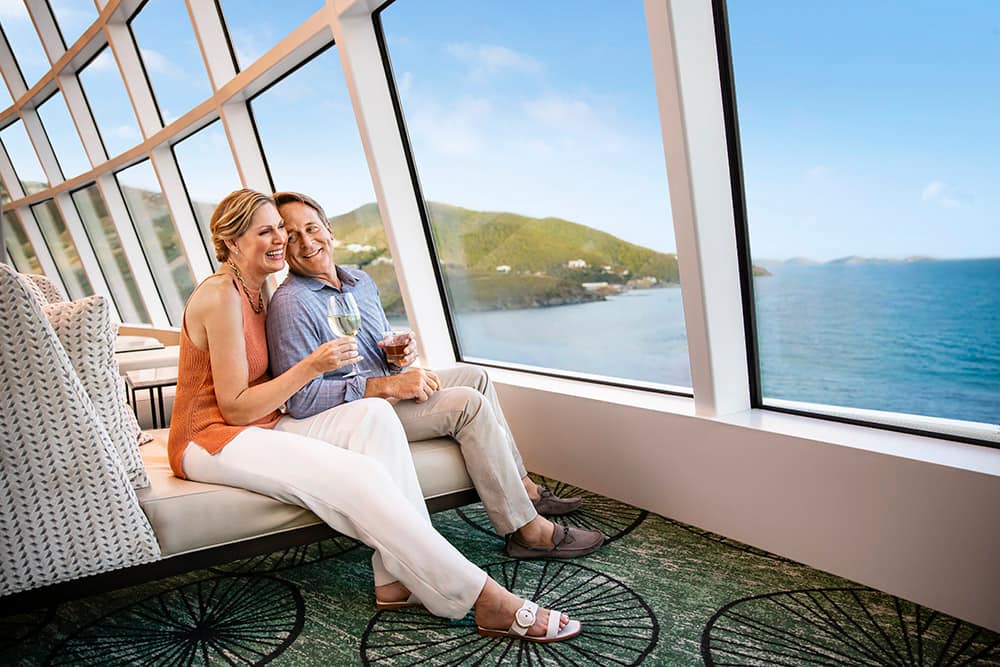 Where are you cruising next? Tell us in the comments!
EDITOR'S NOTE: This article was originally published on August 29, 2022. It has been updated to show related itineraries.