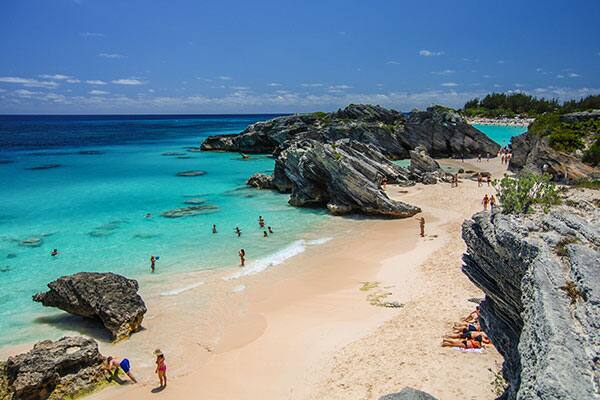 Why should you take a Bermuda cruise? It's a valid question, I assure you, especially considering all of the alluring and exotic Norwegian cruise destinations to select from. My rule of thumb for travel is to never choose one dream destination over the other, but to create a goal to visit each one in this lifetime. If you think that sounds like a lofty fantasy, it's not. Especially when you consider that Norwegian offers a convenient seven-day Bermuda itinerary, with three full-days in port to thoroughly explore.
Dreams Come True
If you desire a vacation that's full of sophistication and exotic adventure, yet convenient and accessible, a Bermuda cruise may be in order. And that's what amazes me about the gift of travel is that with just a little research, you'll discover some of the world's greatest treasures are easily within reach. When you cruise to Bermuda with Norwegian, here are some of its most remarkable treasures to uncover:
Best in Show
Norwegian Cruise Line has been voted Best Bermuda Itinerary nine years in a row. And with good reason. You can cruise from Norwegian's most sophisticated ports and favorite passenger ships. For instance, a Boston-deporting cruise will carry you on the newly renovated Norwegian Dawn , while a New York-based embarkation escorts you on the uber activity-filled Norwegian Breakaway, or the brand new Norwegian Escape.
Whatever port you choose, prepare for a dramatic docking in Bermuda's Royal Naval Dockyard, the most famous port on the island. Upon your arrival, you'll have ample time to explore King's Wharf, steeped in the British colony's rich naval history. Visit Bermuda's Maritime Museum, or scale the historic lighthouse. Shop at the duty-free Clocktower Mall, or explore the culturally renowned Arts Centre. By night, you'll want to see Hamilton, the island's capitol, easily accessible by ferry, bus, or even a train.
But these landmarks dotting the island's cobblestone streets are only the beginning of what awaits you, as you explore the island's most innate treasures.
Colors of the World
In Bermuda, your world comes alive in color: endless blues of the ocean and sky, rolling greens of grassy knolls and golf courses, pink (yes, pink!) sandy beaches, and historic colonial buildings washed in pastel palettes.
The island's culture comes alive in its many museums. The year-round mild temperatures (annually averaging in the mid-70s) and innate beauty is also what makes Bermuda a favorite destination for golfers, Did you know that the island offers more golf course per square mile than anywhere in the entire world?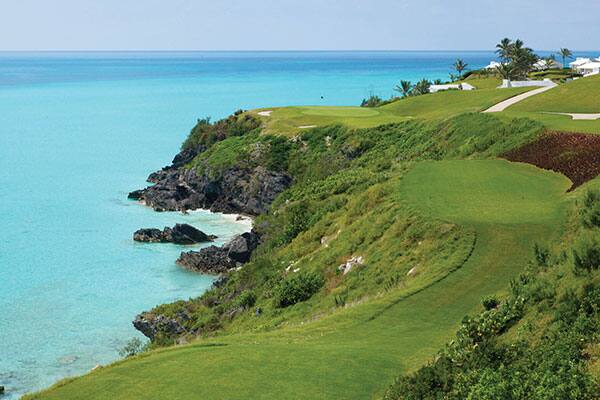 The Best of Everything
If you've ever cruised anywhere, then you know that it is quite unusual to have expanded time to explore a port in great depth, the way a local would. Norwegian's offering of three full days in Bermuda is unlike any other itinerary. There are also so many modes of spirited transportation, from scooter to ferry to easily and leisurely explore the island's rich bounty of activities.
While your days may be filled with beaching, snorkeling, golfing, biking, shopping and every other amazing "ing," nighttime is for indulging your cruise ship's amenities, parties, and infinite pleasures. With Norwegian freestyle cruising, you'll never be regulated to eat at a particular time or place, which allows you to flexibility to explore the ship and its myriad of restaurants, lounges, shows, casinos, and activities.
If you're worried that there's simply not enough to time to do and see everything you've dreamed of, don't worry. You're not alone; anyone with a deep love of travel and exploring the best of every port of call shares that same concern. And the truth is, there never will be enough time. It may be why Bermuda boasts one of the highest rankings of repeat visitors. It's also why I will always rock myself to sleep at sea dreaming of the next cruise, the next port, the next adventure, and creating the means to make the time for it all.