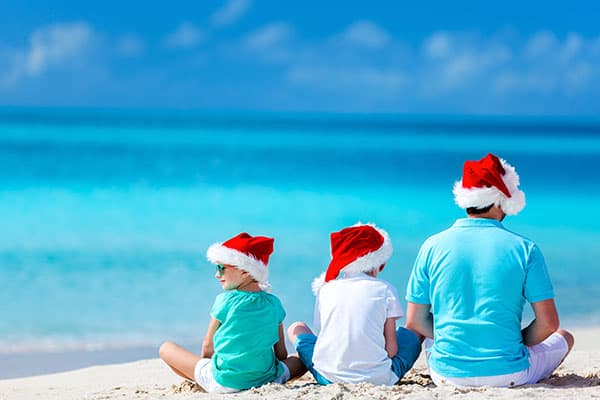 If you're taking your family on a Norwegian Caribbean Cruise for the holidays, you are one awesome person. I hope you won't hesitate to tell your family I said so.
Sure, there are some holidays when there is nothing more essential than the gift of staying at home, surrounded with creature comforts, familiar family traditions, or an important pilgrimage to visit distant relatives.
And still, there are other times, when you simply must seize the opportunity to celebrate in the most unconventional, yet entirely monumental ways: A Caribbean cruise full of the most festive islands, exuberant onboard activities, and unlimited opportunities to drench in the sun. So long, snowy, slush-filled traffic snarls and Netflix binges! Say hello to the carols of the Caribbean! Here are just a few gifts awaiting you under the sun:
Chocolate Suprises, Caribbean Style!
Everyone loves sweets and treats stuffed in stockings and wrapped in shiny paper. But in Cozumel, take your family to Discover Mexico Park, where can combine Mayan culture with an experiential lesson in the ritual of making chocolate. You'll learn to make your own bar, which of course, comes with generous samplings.
After class, take your kids to explore some more of the park, either with a guide or on your own. You'll see replicas of ancient civilizations and pyramids, as well as intricate Mexican artisan crafts. On the way out, select some homemade, local gifts to take home to all your friends!
Chimney Slides
Sure, Santa gets to drop down the chimney, but on a Norwegian Caribbean cruise, your kids have all kinds of multi-level water slides and amusements to play with at Norwegian's most famous family-friendly Aqua Park. Practice plunging cannonballs all you want. Because even in winter, every day is warm enough for a water wonderland.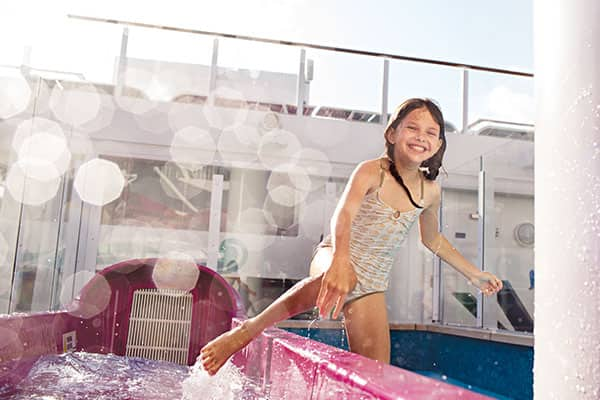 Caribbean Reindeer
Okay, I admit it: There are no reindeer grazing beneath the palm trees in the tropics. But we do have every kind of exotic – and entirely affectionate – marine creature that you can imagine. In the Cayman Islands, you simply must experience Stingray City. Don't be deceived by the name: stingrays are known for their gentleness, and they are extremely sweet in spite of their oddball appearance. You can swim right alongside, and even try to pet these peculiar marine creatures that cruise in large schools and congregate in the shallow waters.
Or, if you really want to experience what it feels like to be a flying reindeer, take a rain forest tropical canopy adventure, where the entire family (including kids 5 yrs. and older meeting height/weight requirements) can swing from trees and platforms in the Puerto Rican rainforest, while belting out your best jungle mating calls. The adventure includes 8 horizontal traverses, as well as a vertical drop. As with all excursions, rigorous safety protections are designed for every activity. Kids get to act out their wildest imaginations, while parents get peace of mind!
Of course, every port stop offers unlimited opportunities for exploring, and celebrating the twelve days of Christmas. Be sure to review your Freestyle Daily, Norwegian's daily newspaper that announcing activity highlights of the day.
Festive Family Holiday Dinner – And You Didn't Cook It!
When cruising with Norwegian, you'll be treated to your most memorable holiday meal for your family. And just think: For once, it was all prepared for you without having to lift a finger or run to the grocery story for that final ingredient. The sumptuous menu is filled with classic selections for this most special time of year. Christmas, for instance, includes a full selection of everyone's favourite entrees: Roasted Maryland Turkey, Baked Country Ham, and Atlantic Salmon, as well as a vegetarian-minded buttery Sautéed Gnocchi.
The dessert selection, however, may be your most memorable Christmas gift this year. Delicious offerings range from the eclectic (pumpkin soufflé with chocolate sauce) to elegant (pear frangipane torte in honey vanilla sauce).
Come New Years, ring in your celebration with an equally festive menu that's full of flavours and inspiration of global sea travel, as well as special wine and champagne pairings.
But don't limit your celebratory meals to the ship. At every port stop, no matter what part of the world you're visiting, you'll have the chance to sample the holiday specialties of the islands you'll visit.
And of course, you may need some special time for yourself. Don't forget that Norwegian offers all kinds of on-board kids programmes, from infants to late teens. To enjoy a special holiday moment all to yourself, take advantage of Late Night/Port Play, the perfect babysitting service that allows you and a loved one to enjoy a special, holiday celebration all to yourself!