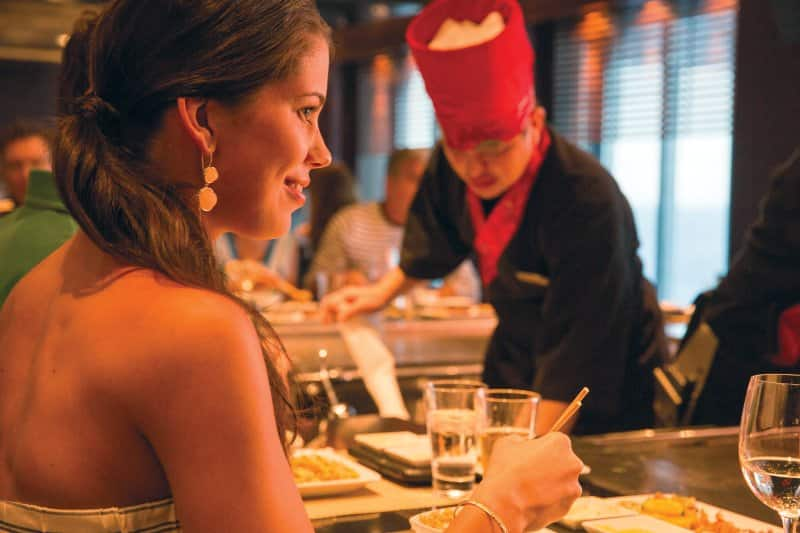 My love affair with food began at birth, and my love affair with Norwegian Cruise Line began a decade ago on our first cruise to Alaska. My husband and I celebrated our 30th wedding anniversary aboard Norwegian Pearl, sailing Glacier Bay. We followed that up with another Alaska cruise on Norwegian Star, and then made the life-changing decision to move from Deep South Texas to the wilds of Juneau, Alaska…I blame the whole move on Norwegian, and the chance they gave us to experience God's country.
We currently live one mile away from the only walk-up glacier in the world, the great Mendenhall Glacier. I love watching the cruise ships come into Juneau every cruise season and am at the docks weekly welcoming guests to our beautiful little capital city. My name is Elizabeth Startz and I used to be a teacher and elementary school principal but I now enjoy my new career as a travel agent!
My three favorite specialty dining places are the tried and true places you can visit on any Norwegian ship—Cagney's Steakhouse, Le Bistro, and Teppanyaki.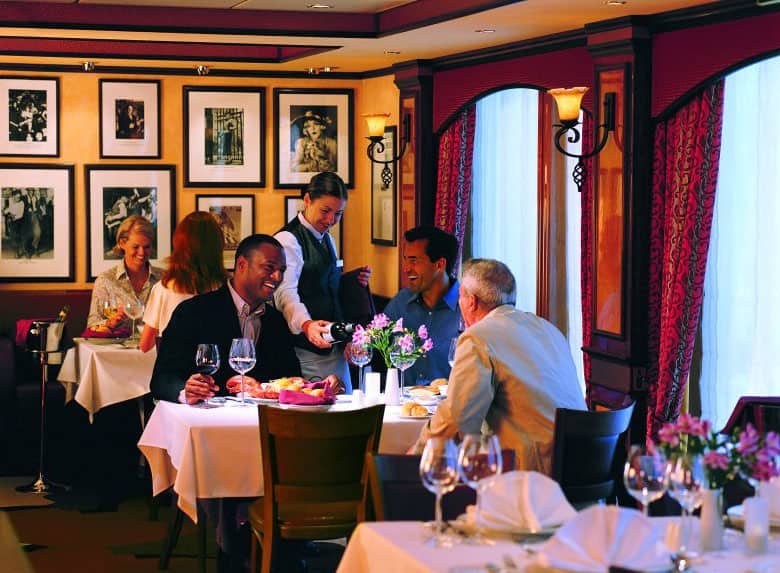 #1. Cagney's Steakhouse
If you say the words Cagney's Steakhouse to any NCL cruiser, you will see a big smile. You just can't go wrong at this place.
Some of my favorite things to order are the Shrimp Cocktail, with those fat shrimp dripping in the Jack Daniel's cocktail sauce and the Baked Potato Soup, garnished with the bacon crumbles and sour cream. Nothing beats the 16 oz. Bone-In Ribeye and I have to have the Green Peppercorn Sauce on the side, served with the legendary Cagney's Fries. Tossed with white truffle oil and dusted with Parmesan cheese, I usually need a double order of those rascals.
I usually can't make it to dessert, but that doesn't stop me from taking some to the cabin if need be. My all-time favorite is the Oreo Cheesecake—OMGosh! That Oreo cookie crust and the NY cheesecake filling topped with sweet whipped cream; what more could a girl need? Well, maybe a side of Raspberry Crème Brûlée to go with it; that crunchy sugar topping they flame on the top of the custard—just the BEST.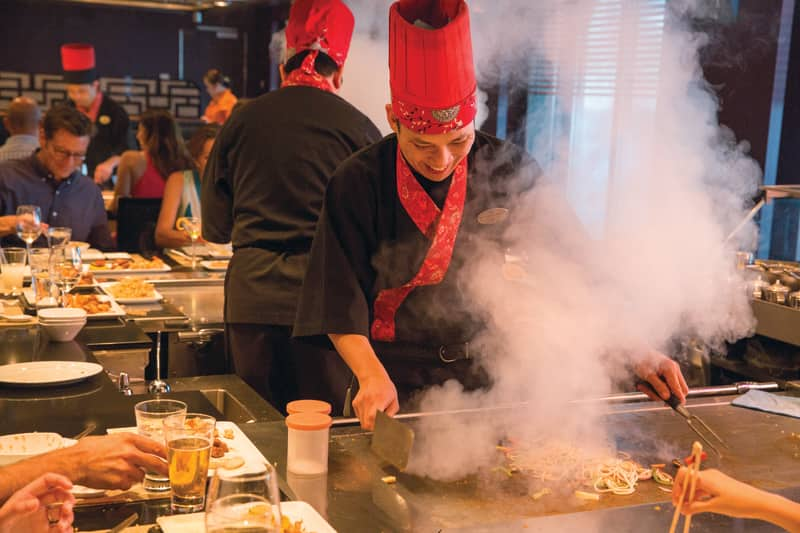 #2. Teppanyaki
Now, if you like flying shrimp, onion volcanos and some snappy knife skills, then you must visit Teppanyaki! You will be seated around the Teppan griddles, and the chefs are HOT! They are showmen and they love to toss a grilled shrimp into your open mouth, spin eggs like steering wheels, and whip up the best fried rice in the country.
I love the Land and Sea combo: tender filet mignon and jumbo shrimp, all griddled up with the fried rice, and then scooped onto my plate. I can't tell a lie—I can hardly wait for the plate to get back in front of me to start eating my shrimp. I have no shame. Dessert can be fresh fruit (What, am I on a diet? Not on NCL ships!), or the green tea cake. That cake is unusual, earthy-tasting, and filled with spices and yumminess you won't find anywhere else. And if you ask nicely, they will top the cake with green tea ice cream - so creamy and sooooo darn yummy together!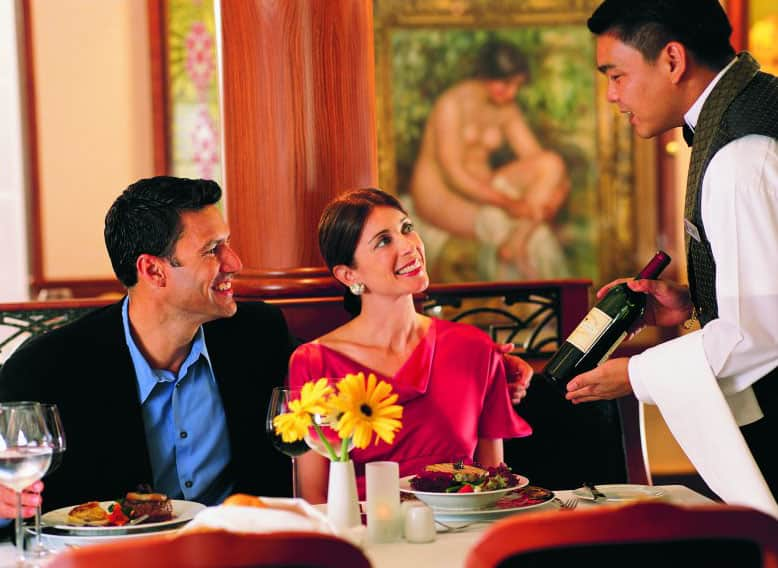 #3. Le Bistro
My super "favoritest" (yes, that's a real word in Texas) place to eat on any Norwegian ship is Le Bistro. Start with a crisp glass of champagne and prepare to drool from that moment on. The very best thing on the menu, in my little ole opinion, is the Escargot Bourguignonne (fancy words for SNAILS). OMGosh… the garlic herb butter on those babies are worth every calorie. Soft dinner rolls sop up every drop of that butter; I usually have to have two orders of them. Yes, that is being a pig, but I don't care. You can't just run to any old place and get snails, so while on the NCL ships, I eat my fill and more.
I move on to the filet of beef or the rack of lamb—the lamb comes with this yummy artichoke, blistered tomato, and green olive sauce that makes it divine. Yep, DIVINE. I usually just go light with the sides, like the beautiful buttery asparagus, cause I know what is coming next—DESSERT! And here is where Le Bistro shines again—my hubby and I both love crème brûlée and the one here is a simple vanilla bean version, but it comes with this little berry basket and a sable cookie. I don't know what is in that cookie, but they need to sell those by the dozen on the pool deck; people would BUY them.
But the most fun dessert at Le Bistro is the one I have happy dreams about—the Chocolate Fondue for Two. Now, my hubby is not a huge chocolate fan, so "we" order it and "I" eat it all. It does come with some golden pineapple, banana, and strawberries, so with all that fruit, it can't have too many calories, can it?
My next post will get your mouth watering again as we talk about the Brazilian steakhouse, Moderno, and another favorite of mine, La Cucina. Stay tuned for more from the ever-hungry, seldom-dieting ME!