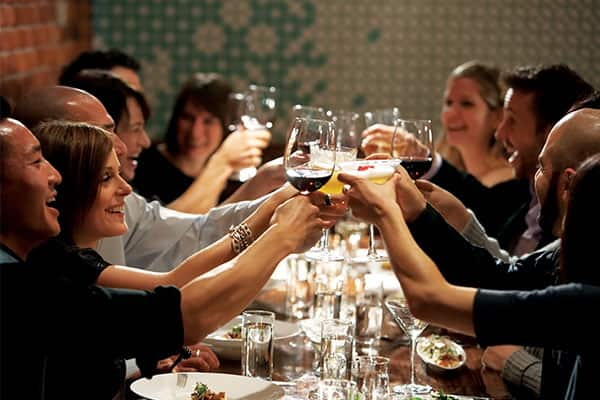 If you're a seasoned cruiser, you probably already know all of the ins and outs of cruising. For those of you who are new to cruising with Norwegian Cruise Line, this overview is for you to learn a few tips and tricks so you can take full advantage of your next cruise holiday!
1. CORK YOUR UNFINISHED WINE AND SAVE IT FOR LATER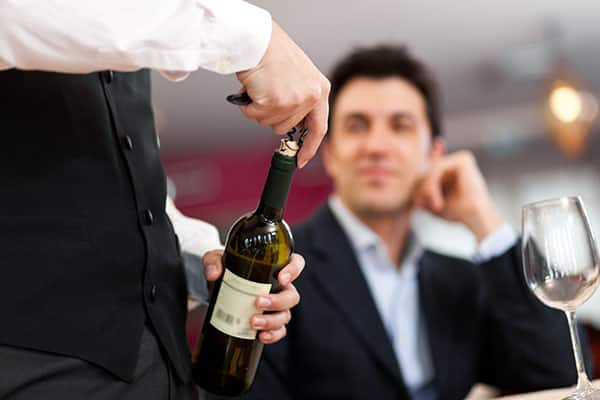 Buying drinks on cruise ships can really add up. Your money will go further if you buy a full bottle of wine instead of individual glasses. But what happens if your party cannot finish the wine? Your waiter/waitress will cork it. Your name and cabin number will be noted and your bottle will be safely stored until the next time you're ready to enjoy another glass. Not a fan of wine? No problem. Norwegian Cruise Line also offers the Premium Beverage Package which can be purchased ahead of time at a discounted rate or bought onboard.  The Premium Beverage Package allows you to try an unlimited amount of different drinks throughout your cruise for a set price.
2. REQUEST AN EGG CRATE MATTRESS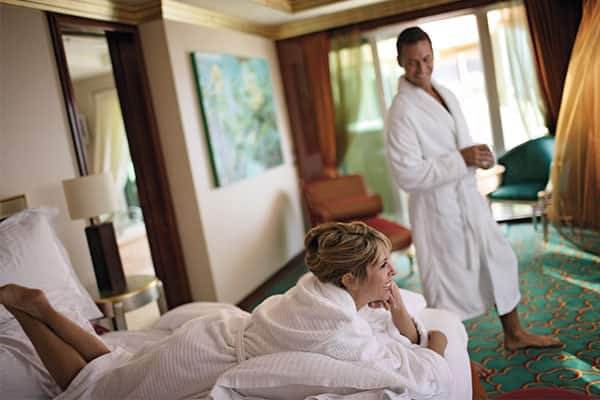 If you're tossing and turning at night, you have the option to request an egg crate mattress. You can make a special request before your cruise sail date or ask a crew member to assist you with making arrangement once you're on board.
3. IN-ROOM SURPRISES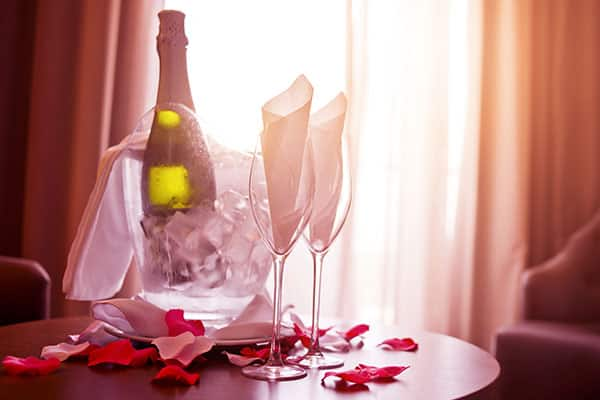 Celebrating a special occasion? Little known fact to cruisers, you can request an in-room surprise gift! Whether it's a birthday or an anniversary, your room can be decorated for the day. Call ahead to coordinate with your room steward to arrange your in-room surprise request.
4. LAUNDRY SERVICE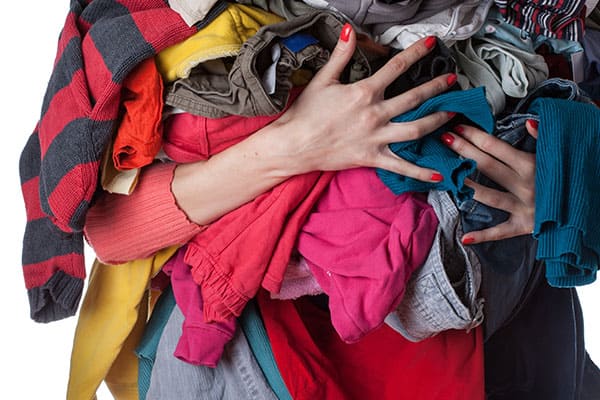 If you need your clothes washed or dry cleaned during your cruise, laundry services are available on all Norwegian ships. Your clothes will be returned the next day, or the same day by special request. Prices vary from garment to garment but keep an eye out, discounts are available.
5. KIDS' SPLASH ACADEMY AND TEEN ENTOURAGE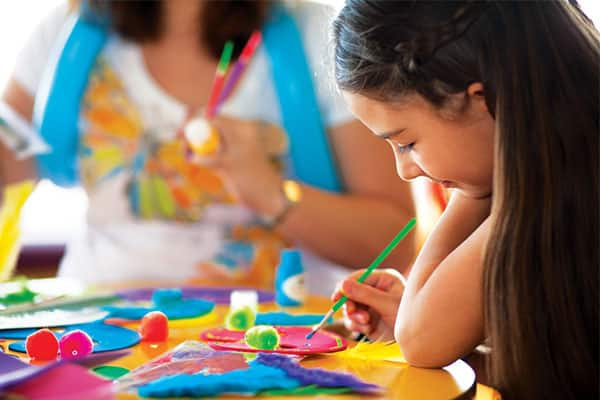 Cruising is a great way to holiday with your family. However, all adults need a little alone time, which is why we offer Splash Academy, a complimentary day care service. This centre keeps the little ones entertained with a variety of engaging activities ranging from environmental awareness lessons to scavenger hunts around the ship. Splash Academy is divided into different groups according to age so kids can make friends other children their own age. Ship mobile phones can be given to the parents to check in with their kids upon request. Teens age 13-17 can participate in the Entourage programme which hosts themed events, sporting activities, and parties in the teen only lounge.
6. BUY AUTHENTIC ARTWORK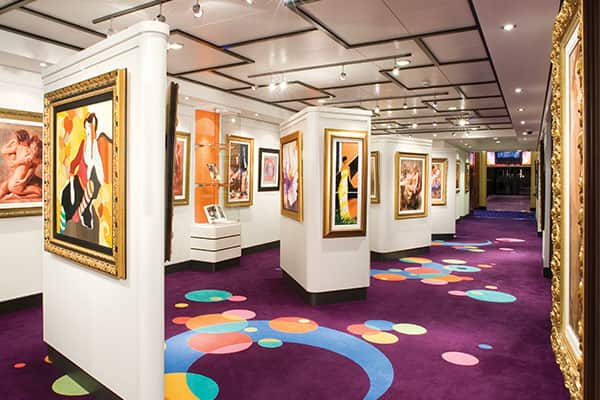 If you have never cruised before you might be surprised to find art for sale on cruise ships. All of the artwork is certified and authentic. If you see something you like you have the option to bring it off board with you or have it shipped to your home. If the pieces don't exactly match what you're looking for, representatives will search their database to help find the right piece and will arrange for the art to be shipped right to your doorstep. Artwork can also be refunded after your cruise if the piece does not function in your home. Keep an eye out for the auctions; it is a great chance to snag a great deal on your favourite pieces!
7. SEMINARS AND CLASSES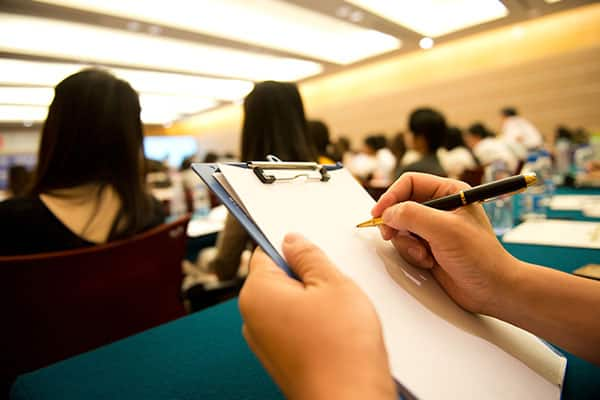 Though classes aren't what most people expect to take while on holiday, these classes are just as much fun as they are educational. Seminars range from fitness to beauty to shopping. Check your Freestyle Daily to see what classes are offered during your sailing!
8. CRUISE NORWEGIAN APP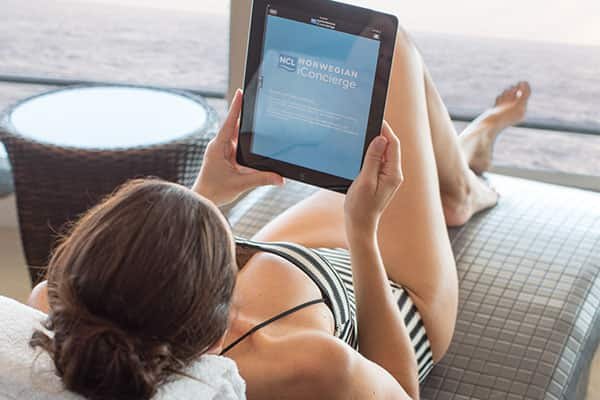 The Cruise Norwegian App includes an industry first "Pre-Cruise" mode which allows you to pre-book your onboard activities, dining reservations, shore excursions, entertainment, and view your vacation itinerary and summary, all before you ever step foot on a Norwegian ship. Once you get onboard, all of your reservations, bookings, and favorites would be seamlessly transferred to the ship, where you can use the communications feature to chat and message with other guests onboard, view your account and onboard purchases, get a daily schedule of what's happening on the ship, and so much more!