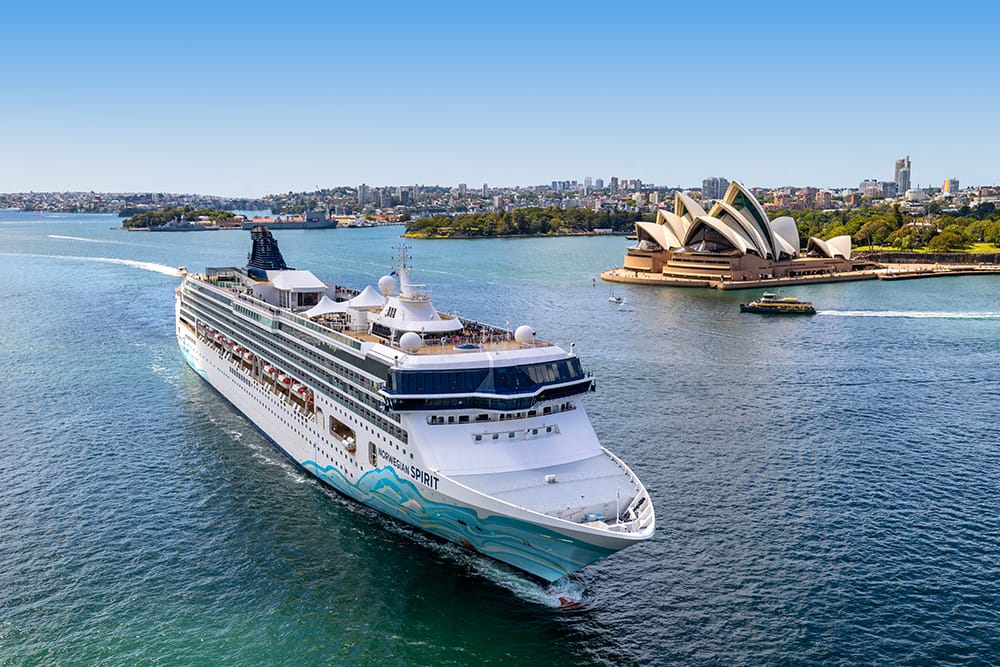 Envision yourself embarking on an unforgettable journey to the captivating landscapes of Australia & New Zealand. A journey that takes you from the bustling urban streets to the tranquil lap of untouched nature. These are some things to look forward to when you choose a cruise vacation with Norwegian Cruise Line. We invite you to explore the vibrant cities, encounter the unique wildlife of Australia, and immerse yourself in the rich cultural experiences that only this part of the world can offer.
Here's a sneak peek into our exciting Australia & New Zealand cruises.
Ready to start planning? Explore all 2024 Australia & New Zealand cruises.
Norwegian's 2024 Australia & New Zealand Ports
Curious about the destinations awaiting your exploration on a cruise vacation to Australia and New Zealand? With Norwegian, you can choose to start your cruise in either Sydney or Auckland. Our 12-day cruise vacations whisk you away to destinations such as the following:
Eden, Australia
A small coastal town in New South Wales, Eden embodies natural beauty. You'll be treated to stunning wilderness areas, pristine beaches, and expansive national parks here. And, if you're a fan of oysters, Eden won't disappoint as it's renowned for its oyster farming. Eden and its surrounding landscapes offer an abundance of outdoor activities on the water and by land.
Melbourne, Australia
Melbourne is a city that buzzes with life and culture. Known for its historic gold rush in the 1800s, Melbourne was once considered the wealthiest city globally. Today, it offers visitors an eclectic mix of experiences. The city has everything from exploring the oldest Chinatown in the west to interacting with koala bears and wallabies at the wildlife park to riding a real steam locomotive. It is also recognized as the culinary capital of Australia, boasting a diverse and impressive dining scene.
Burnie (Tasmania), Australia
Burnie, situated on the northwest coast of Tasmania, is a city that offers the chance to get up close with unique wildlife — including penguins and the duck-billed platypus. You'll also find Burnie's shopping district is perfect for purchasing local products like European cheeses, single-malt whiskey, exquisite ceramics, and more.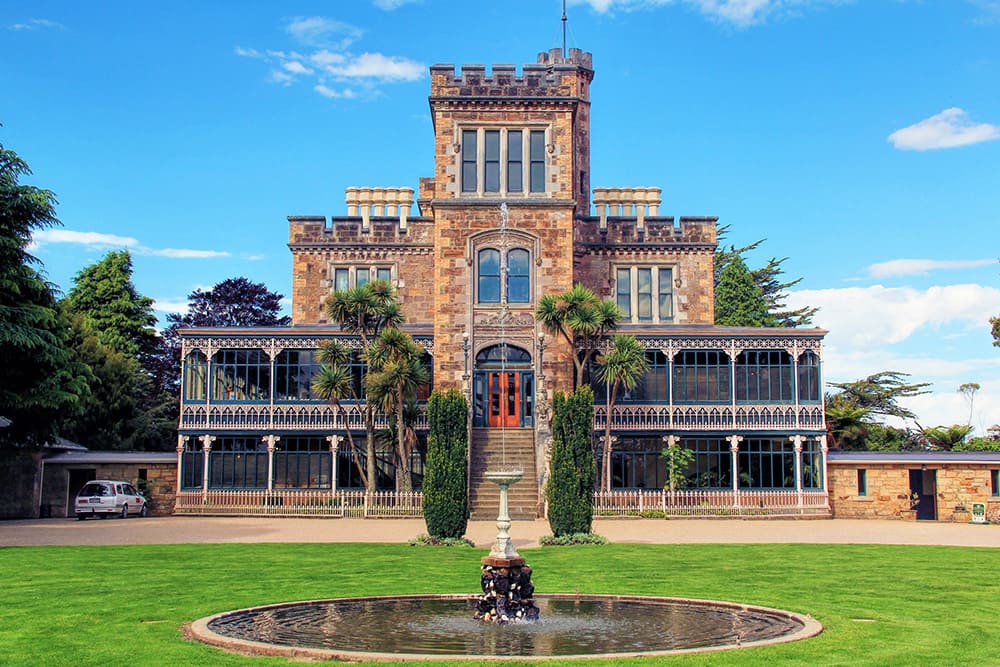 Dunedin (Port Chalmers), New Zealand
Dunedin is a city that prides itself on its Scottish heritage and stunning wildlife, including fur seals, yellow-eyed penguins, and the royal albatross. The city also houses New Zealand's only castle, offering panoramic views of the surroundings. At the city's heart, you'll find The Octagon, an eight-sided plaza surrounded by significant buildings, including St. Paul's Cathedral, Regent Theatre, Dunedin Town Hall, and the Dunedin Public Art Gallery. And if you're a beer enthusiast, don't miss the chance to visit Speight's Brewery, which has been brewing beer at its original site since 1876.
Akaroa, New Zealand
Akaroa, nestled in the heart of an ancient volcano, is a historic French and British settlement. Here, you'll find more penguin sightings and the unique opportunity to swim with Hector's dolphins — one of the smallest and friendliest dolphin species. A tour of Akaroa will take you through its rich history, including the arrival of French colonists and their lasting Gallic influence. A sailing excursion aboard a 50-foot ketch is perfect for wildlife enthusiasts and those seeking beautiful harbor views.
Wellington, New Zealand
New Zealand's capital, Wellington, offers a blend of beach relaxation and cultural exploration. Visitors can discover its Victorian Gothic-style architecture and take a memorable cable car ride up the mountain for breathtaking views. You can even visit a 2,000-acre sheep farm, which also hosts the oldest lighthouse in New Zealand. For "Lord of the Rings" fans, several filming sites of the legendary movies await exploration.
Napier, New Zealand
Napier is fondly known as the world's Art Deco capital. After an earthquake destroyed a significant portion of the city in 1931, Napier was rebuilt in the vibrant Art Deco style. Besides its architectural allure, Napier is celebrated for its wine, making it a renowned wine travel destination in New Zealand.
Tauranga, New Zealand
Tauranga is a city offering geological wonders and cultural insights. Here, you can explore a village buried by a volcanic eruption, visit Hell's Gate geothermal park with impressive geysers and mud baths, and even explore the Hobbiton movie set from "Lord of the Rings" and "The Hobbit" films. Tauranga also offers numerous opportunities to learn more about Maori culture.
Lyttelton, New Zealand
A mere 20-minute drive from Christchurch brings you to Lyttelton. This charming port town is brimming with unique shops, bohemian artists, delightful restaurants, and cozy cafes. Here, you can visit yet another "Lord of the Rings" filming location, embark on a catamaran discovery cruise, and more. The Ice & Wings excursion is a unique experience that takes you to the Royal New Zealand Air Force Museum, followed by the International Antarctic Centre, where you can discover everything about Antarctica, experience an indoor blizzard, and even explore a snow cave.
Cruise to Australia Aboard Norwegian Spirit
For Norwegian's 2024 Australia cruises, you'll be sailing on Norwegian Spirit. Constructed in 1998, this ship underwent a comprehensive refurbishment in 2020. This refurbishment was the most extensive to date, modernizing every stateroom and redesigning each bar and lounge to provide a contemporary and luxurious cruising experience. We've also elevated the dining options with the introduction of Onda by Scarpetta, among other culinary delights.
Be sure to sign up for Norwegian's emails to get the latest cruise deals and special offers delivered directly to your inbox. Let us know which part of Australia & New Zealand you're most interested in visiting in 2024!