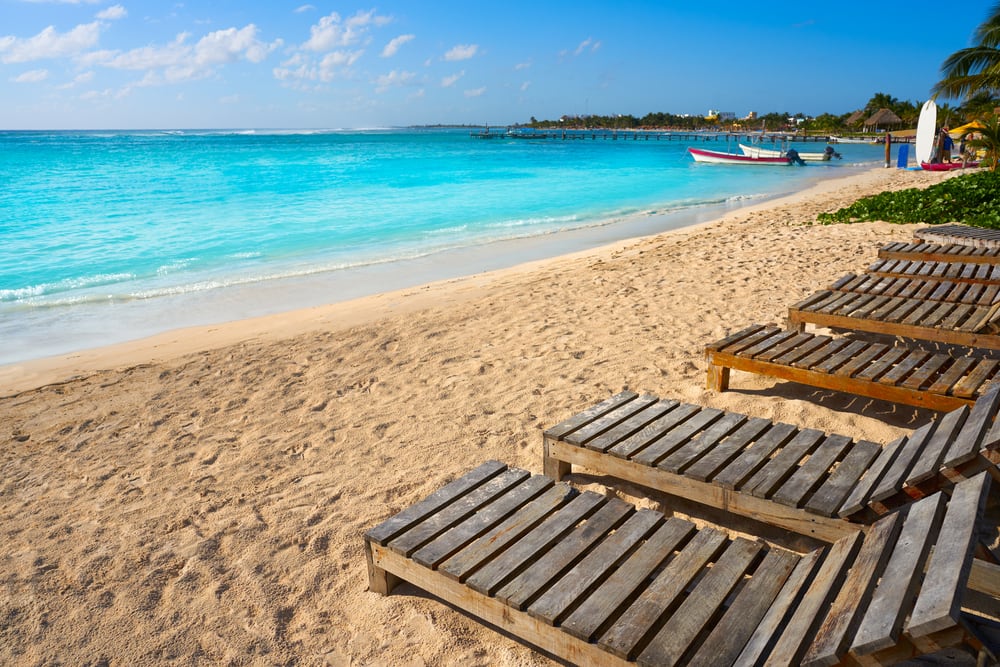 The gorgeous white sand beaches and azure waters of the Caribbean Sea have been attracting visitors to the Yucatan Peninsula since the 1980s. This tropical paradise retains much of its natural beauty including spectacular ancient Mayan ruins – many designated as UNESCO World Heritage sites – plus picturesque cenotes and underground pools, as well as an array of natural jungles and wildlife. Costa Maya is also home to the Mesoamerican Reef, the world's second longest reef, making it a fantastic location for diving and snorkelling during your Caribbean cruise with Norwegian. Here are some of the top Costa Maya shore excursions for you to enjoy!
Ready to start planning? Explore all Costa Maya cruises.
1. Chacchoben Mayan Ruins & All Inclusive Blue Lagoon
As one of the most popular archaeological sites on the Yucatan Peninsula, the impressive Chacchoben Mayan ruins offer visitors a glimpse into history. These jungle flanked ruins are home to a classic step pyramid, as well as an abundance of native birds, and wildlife including monkeys. After your narrated, guided tour, you'll be off to visit the Blue Lagoon, where you'll enjoy lunch, and complimentary drinks – plus, you'll have the opportunity to soak up the sun or go for a refreshing swim.
2. Mayan Reality Tour
The Mayan Reality Tour shore excursion offers an interesting combination of the past and the present. You'll be able to view ancient Mayan ruins, learn about Mayan cultures, including their use of textiles, and will visit a contemporary Mayan village. Then you'll be off to experience what it's like to live in a typical Mayan household, where you'll get to sample some of their delicious, homemade cuisine. You can also get in some souvenir shopping with local artisans.
3. Costa Maya Beach Getaway
Sometimes what you need on vacation is just to sit back and relax. How does a picture-perfect day at the beach sound? Well, there's no better place in the world to enjoy turquoise waters, white sand, and of course, a tropical drink in your hand! This beach getaway takes you to one of the most popular beach clubs in Costa Maya where you'll be able to enjoy an open bar, and a happening beach party, along with a restaurant, and a souvenir shop. And whenever you decide to go back to your ship, there's a convenient shuttle running regularly, so no waiting time.
4. Kohunlich & Dzibanche Ruins Combo
What's better than exploring Mayan ruins in Mexico? Exploring two archaeological sites in one amazing shore excursion, that's what! The Dzibanche ruins offer two incredible temples – one with an inner burial chamber, and the other offering amazing views of the entire complex from the very top. The next stop is the large ancient city of Kohunlich, home to the remarkable Temple of the Masks, honoring a Mayan sun god. Since both sites are flanked by natural jungle, you might also have the chance to spot monkeys and colorful native birds such as toucans.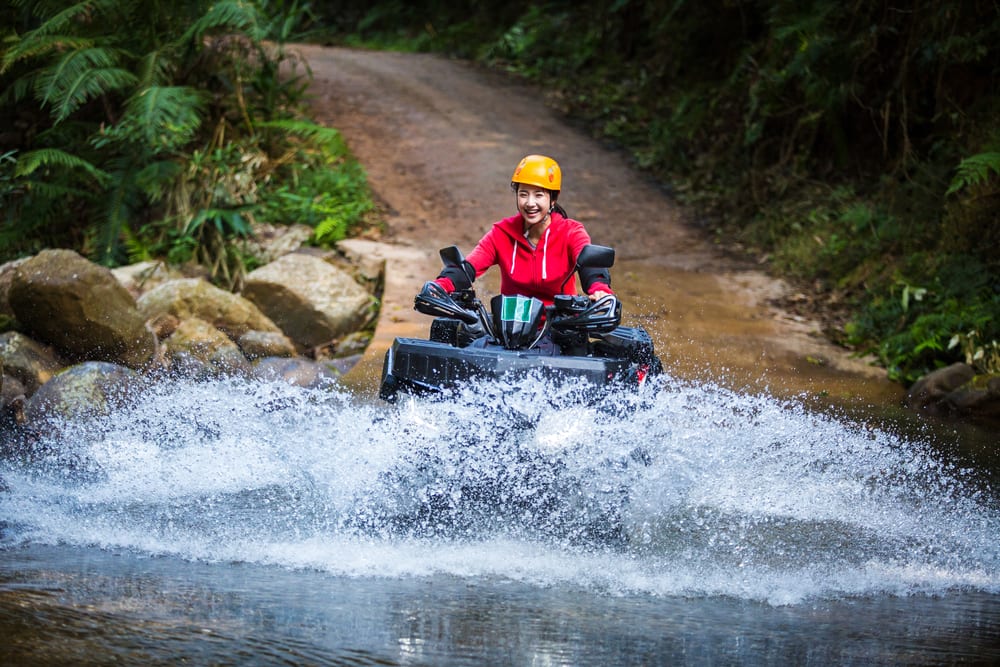 5. ATV Jungle & Beach Adventure
Want to add some adventure to your Costa Maya beach experience? Check out this ATV Jungle & Beach Adventure! First, you'll have the chance to ride around on your own ATV as you follow paths, and trails through natural jungle terrain. Some visitors to the area may only see the jungle from a distance, but this fun undertaking will bring you right into the thick of things. Second, you'll head off to the gorgeous white sands at the Uvero Beach Club where you can enjoy the sunshine, and ocean views, along with on-site dining, and a refreshing beach bar.
6. Beginner & Certified Scuba Diving in Costa Maya
When you're visiting the beautiful Costa Maya area, you'll be doing yourself a big disservice if you don't explore the colorful underwater world! Whether you're a certified diver or want to try diving for the first time, Norwegian Cruise Line has you covered. The Discover Scuba shore excursion offers an introductory, guided dive of about 45 minutes where you're sure to see corals, and a variety of sea life. If you're already a certified scuba diver, you'll be happy to know your two-tank dive will include the services of an eco-friendly dive shop, how cool is that?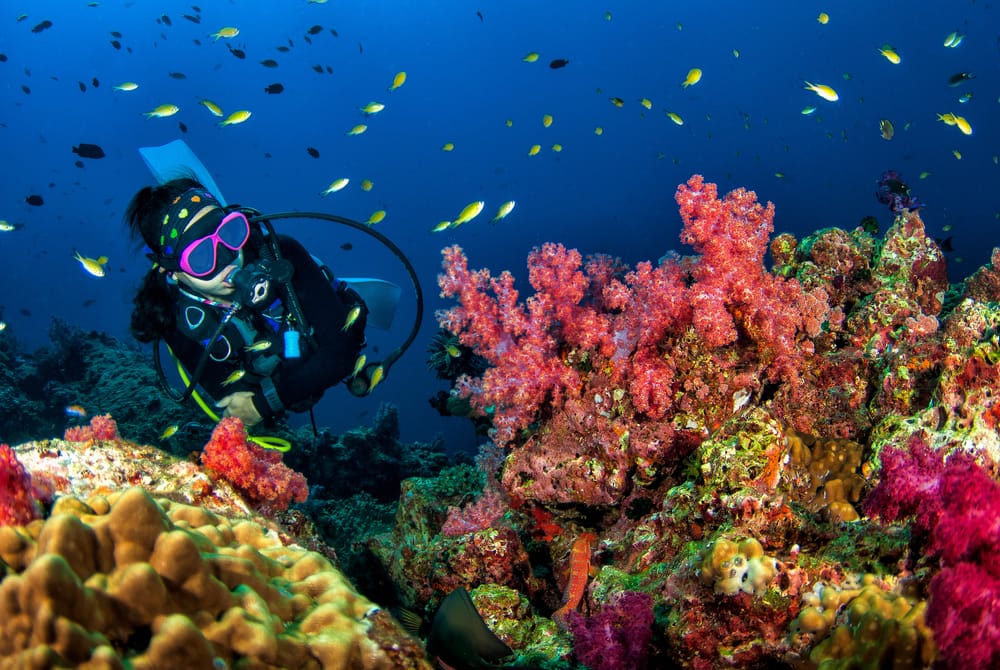 7. Dolphin Swim Adventure
We all know everyone loves bottlenose dolphins, right? Here's the opportunity of a lifetime to get into the water with them on an exciting dolphin swim adventure! After donning your lifejacket, and getting some educational instructions, you'll have the chance to snuggle, cuddle, and enjoy spending quality time with your new marine friend, plus you'll be able to swim alongside them. The in-water dolphin adventure lasts about a half-hour, but the breathtaking memories, and love from your new bestie are sure to last an entire lifetime!
Norwegian Cruise Line offers cruises to Costa Maya on some of their Caribbean, Panama Canal, and Repositioning itineraries. The 12-Day Picturesque Panama Canal, Costa Rica, and Cartagena cruise from Miami on board Norwegian Joy in the fall of 2019 would be the ultimate way to experience Costa Maya, Mexico! This awesome cruise will give you the chance to experience Costa Maya, plus The Bahamas, Costa Rica, Honduras, Belize, and the iconic Panama Canal. Wow!