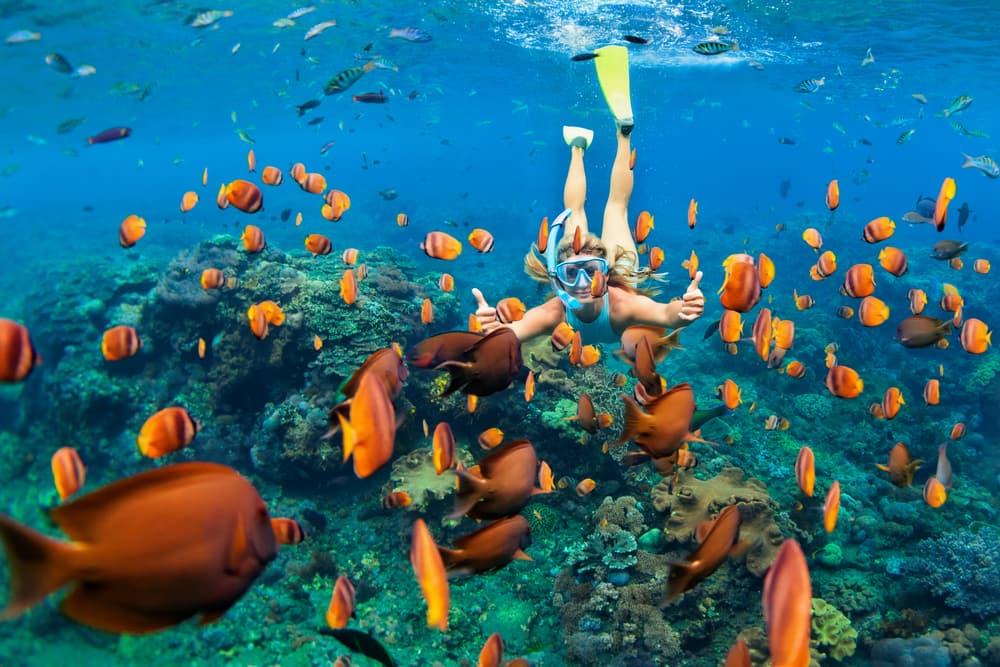 Known for its natural beauty, The Bahamas is the perfect cruise destination. Why? The weather is great! A Bahamas cruise offers the chance to experience tropical year-round temperature ranging from the low 70s to the mid-80s. Plus, the islands are conveniently close to home, so you can enjoy a 3- or 4-day weekend getaway, or opt for a more relaxing, full-on 7-day cruise experience. You can be enjoying the white sand beaches, whilst sipping a Bahama Mama with one of those cute little umbrellas, in no time! What's there to do? Let's check out the best Nassau shore excursions.
1. Atlantis Aquaventure
If you want to enjoy the quintessential experience in Nassau, consider getting your thrills at Aquaventure water park, located at the spectacular Atlantis Resort. Set among a 141-acre tropical paradise laden with palm trees, Aquaventure offers towering water slides, a one-mile long lazy river with rapids, and 11 swimming pools - with 20 swimming areas in total, including picturesque beaches! This fun-filled shore excursion also includes admission to the Marine Habitat - the world's largest open-air marine exhibit that's home to 50,000+ marine animals. Atlantis Aquaventure is a perfect choice for a family as there's someone for everyone to enjoy!
2. Atlantis Aquaventure & Dolphin Cay Interaction
This popular Nassau shore excursion takes the Atlantis Aquaventure to the next level! After having a blast at the water park, you'll have the experience of a lifetime interacting with dolphins in the shallow waters of Dolphin Cay. You'll spend 30 minutes up-close-and-personal with these most amazing creatures. Plus, you'll get to meet one of the on-site marine mammal specialists who can answer any questions you may have. This shore excursion is great for families who want to have fun but are also looking for an educational experience that won't soon be forgotten. Everyone loves Flipper!
3. Seahorse Sail & Snorkel
Maybe you should go sailing in The Bahamas, that sounds great! Or, what about snorkeling in the oh-so-crystal-clear Caribbean waters? Why not do both? The Seahorse Sail & Snorkel shore excursion takes you on a thrilling catamaran ride where you can soak up the sun while heading to an incredibly colorful coral reef. See the fish and marine life as you snorkel in depths of about 15 feet - don't forget to bring your underwater camera! When you're back on board, you can enjoy unlimited rum punch before heading to your ship. Ahh, such is life on a cruise.
4. Blue Lagoon Island Beach Day
You're on vacation, so why not just beach it for a day of complete and utter relaxation? Picture yourself on a gorgeous white sand beach, toes in the sand, drink in your hand - and the peace of mind knowing that only non-motorized activities are allowed. How heavenly serene does that sound? You can nap, sunbathe, and then nap again - the choice is yours! You can also visit the sea lions and dolphins in residence, play some beach volley, go snorkeling, or take out a kayak for an even more peaceful adventure. Blue Lagoon Island is just waiting for you.
5. Balmoral Island Stingray & Beach Day
Again, here's another way to take your Bahamas beach day to a higher level! This private Balmoral Island experience combines a sugary white sand beach flanked by striking turquoise waters, that you've only seen in your dreams, until now, of course. Plus, you'll have the chance to snorkel alongside gentle southern stingrays in their natural Caribbean habitat. After spending some time with a stingray trainer, you'll have the opportunity to pet, feed, and even take a photo with your new-found ray friend. How many people can say they've done that?! It's definitely better in The Bahamas.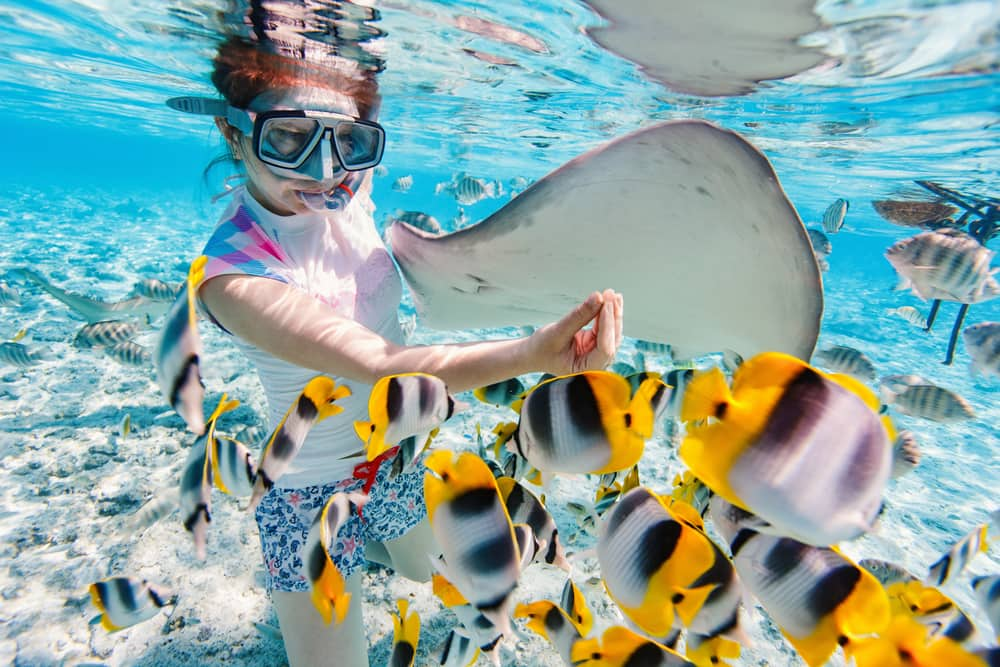 6. First Strike Deep Sea Fishing
For some, there's nothing more exhilarating than spending an exciting day at sea trying to land the perfect catch. This deep sea fishing yacht experience will take you to one of the best spots off Nassau for top game species like wahoo, sailfish, and mahi-mahi - all while enjoying the adventure, and advice from professional, local fishing guides. And heck, if things don't go your way, it's likely the jovial captain and crew will even help you concoct a good fish tale you can tell your buddies and family when you get back home.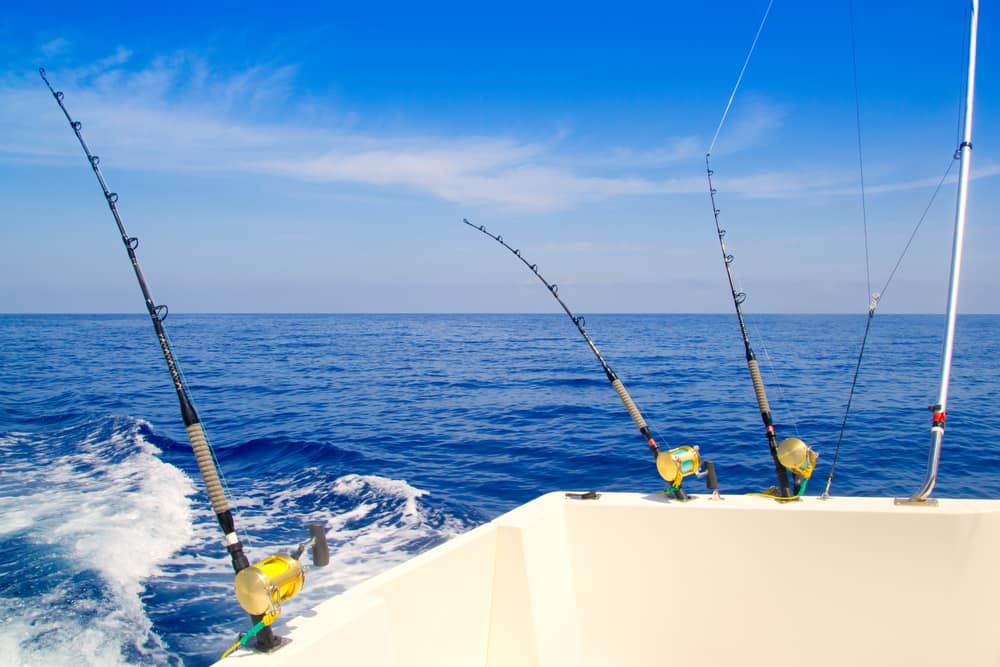 7. Blue Lagoon Island Sea Lion Encounter and Beach Day
Here's taking a beach day, and once again, bumping it up a notch! After spending time on the warm sands, or maybe tranquility swaying in a hammock, you can highlight your beach day adventure by interacting with sea lions, wow! These playful marine mammals are sure to leave you with wonderful memories for cruise vacations to come. Imagine hugging and petting these most curious of creatures! Professional trainers will teach you about fun sea lion facts and the importance of ocean conservation. This shore excursion is a great way to combine education and fun into one!
Ready to plan your cruise to The Bahamas? These are only just some of the exciting shore excursions for you to choose from in Nassau. And speaking of choices, there are 11 Norwegian cruise ships to choose from with convenient, year-round departures to The Bahamas from Miami, New York, and Orlando. You're sure to find a date, a ship, and a stateroom that's perfect for you! Check out the latest Norwegian Cruise Line cruises to The Bahamas!