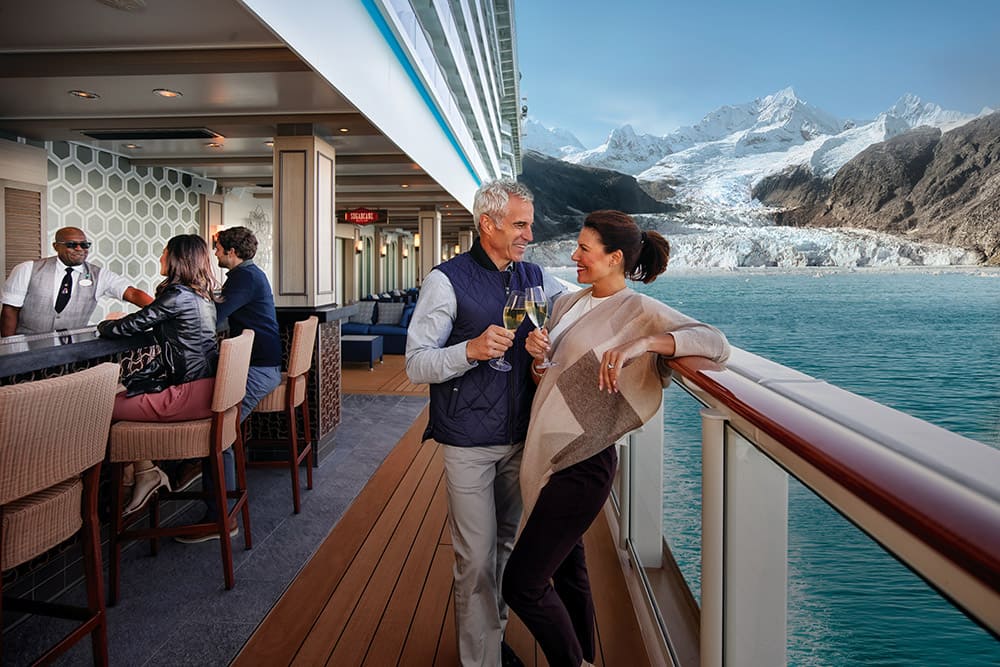 Constructing new piers, building a private port, working with indigenous tribes, and using our family as focus groups are all just part of what goes into building an Alaska cruise. Norwegian's SVP of Revenue Management, Chad Berkshire, takes us behind the scenes on the creation of these awe-inspiring experiences.
Ready to start planning? Explore all Alaska cruises.
QUESTION: Why is itinerary planning so important?
Chad: Planning a vacation is exciting and a big commitment, so we design itineraries that we think our guests would enjoy and also that consider where we would want to go, what we'd want to experience, where we'd take our friends and family.
So, how does the planning work – where do you start?
It's an intensive process. We review Google trends, travel blogs, and guest reviews to gather as much input as we can and provide the best possible experience. We are constantly evolving the itineraries to keep guests excited. The itineraries are carefully curated to include the most sought-after destinations, the optimal time in port, and to provide unforgettable experiences.
Norwegian expanded their sailing dates on 2022 Alaska cruises. What prompted this?
Alaska is one of our most popular and highly rated destinations. To ensure that more people can experience this product, we extended our season, added more ships, and offered more sail dates. Because of our ongoing, exclusive rights to Glacier Bay National Park, we have the ability to experience this incredible park on all of our ships.
What does this expanded season offer guests?
We have extended the season, so that it now runs from April to October - when weather begins to change. This offers special experiences like seeing the majesty of the Northern Lights and witnessing the snow fall while cruising through Glacier Bay (with hot chocolate or a glass of wine in hand, preferably).
Norwegian offers a guaranteed glacier experience on all 7-day+ Alaska cruises. How did you accomplish this?
With more cruise lines entering the Alaska market and bringing multiple ships, the area is getting more competitive. Norwegian is one of the few cruise lines able to secure slots at Glacier Bay National Park, one of the biggest draws in the Alaska market. Only two cruise ships are allowed to visit Glacier Bay National Park each day. Glacier Bay National Park only allows a certain number of visits during the peak season, and only cruise lines with permits can call here at all. As we sail through these precious waters, guests are accompanied by Alaskan Park Rangers onboard who educate them about the formation of glaciers, types of glaciers and the wildlife that inhabits the park.
What does it feel like to see one of these ancient, majestic glaciers?
Witnessing a glacier for the first time is a surreal experience. Seeing pictures and movies does not do justice to witnessing them in person. The ship approaches the glacier and then slowly rotates giving everyone a view regardless of their place on board. The ship spends a couple hours doing this to allow the guests to enjoy the quiet and variety of onboard activities that take place during that time like a salmon bake, clam chowder and hot chocolate for everyone. Additionally, our ships like Norwegian Bliss and Norwegian Encore feature an Observation Lounge, which is an amazing way to enjoy the seascapes, landscapes and the overall scenery of Alaska. This is what we mean when we say, "Let the Outside In."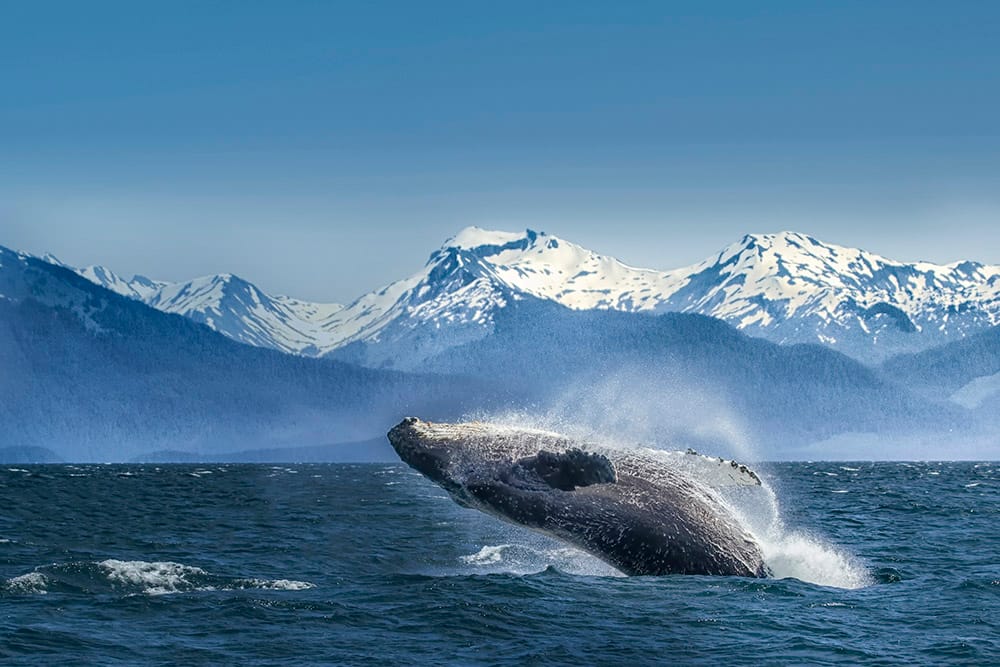 One of the most in-demand experiences on an Alaska cruise is whale watching. How do you find the whales?
Throughout our years of experience, we have developed deep relationships with tour operators and guides and identified the most abundantly populated areas for whale watching. Guests are also treated with bald eagle, dolphin, sea otter, bear, and moose sightings. Guests have the opportunity to view multiple whale types from gray whales to orcas to humpback whales. On each Alaska itinerary we offer, guests are virtually guaranteed whale sightings in Juneau and Icy Strait Point. While whale watching tours are offered in most Alaskan ports, many guests will also spot them while at sea – be it from a balcony, The Observation Lounge, The Waterfront, or simply walking around the ship. Often the captain will make announcements throughout the cruise about any special wildlife visible from the ship.
Alaska Cruisetours have become increasingly popular. Why?
Land-based Cruisetours allow guests to visit cities not reachable by ship, whereby they spend a few days on land before or after a cruise to venture deeper into the destination. Norwegian organizes the entire trip so guests don't have to do it themselves – from land-based accommodations to travel between locations to providing guests with vetted, reliable guides. The most popular draw is the chance to visit Denali National Park and see Mt. McKinley - the highest mountain range in North America.
There are a lot of Alaska itineraries to choose from. Where does one begin?
The best way to start is by deciding on what kind of vacation you're looking for – adventure based or relaxed sightseeing. We offer a wide variety of 5-day cruises for guests who may want a quick Alaskan getaway, to our most popular 7-day itineraries which hit all of the must-see ports, to our Cruisetour options for guests who want an even more immersive experience. For more leisurely vacationers, we also offer 9- and 10- day options. Our newest ships – Norwegian Encore & Norwegian Bliss, have something for the entire family (like the only outdoor race tracks at sea), while our smaller ships are perfect for those seeking a more intimate experience. We have full time personal cruise consultants who are experts on the Alaska product.
Why is Alaska the one place everyone agrees you should see via cruise?
Cruise ships take you places you wouldn't be able to get to via land, like Juneau. There is also no road system connecting the ports, so it would be extremely difficult for a traveler to combine these locations on their own. And when onboard, guests are treated to stunning views - sailing by a glacier, through mountain ranges, or in the middle of a pod of whales. It's truly the best way to experience Alaska.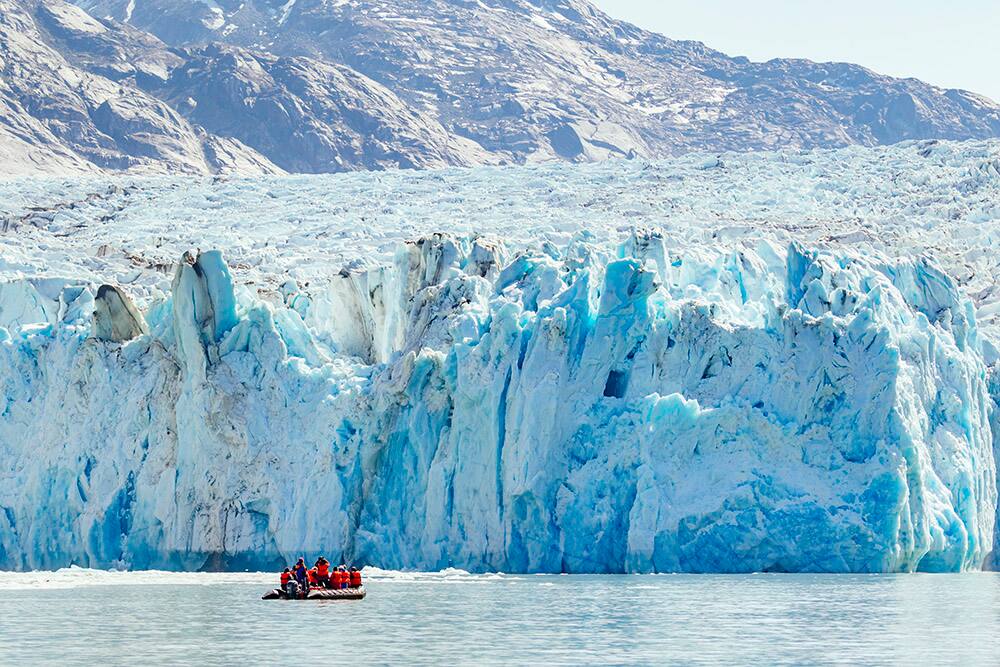 Domestic Alaska cruises leave from Seattle, what should people know before they go?
We partnered with the port of Seattle to build a dedicated cruise terminal, Bell Street Cruise Terminal at Pier 66. Guests get to spend a day in the city before their cruise and visit Pike Place Market, Pioneer Square, the first Starbucks, the Space Needle, and more.
Tell us about your own personal, favorite memory aboard an Alaska cruise.
After returning from the Lumberjack show and walking through historic Ketchikan, we came back to the ship and sat down to enjoy our lunch at Food Republic. I was with my wife, her parents, and her grandparents, and suddenly we saw a pod of whales breaching as we enjoyed our meal. It was truly surreal.
Norwegian works with Alaska's government and indigenous people to visit smaller ports, and even create new piers, right?
Yes - Norwegian has a long history in Alaska and a long-term commitment to the area, which we have demonstrated by building Ward Cove in Ketchikan, a new dedicated facility in Icy Strait Point, and by purchasing the last remaining waterfront property in Juneau. We are working with the city to develop a sustainable, mutually beneficial port to provide our guests easy access to the beautiful, authentic Alaskan terrain.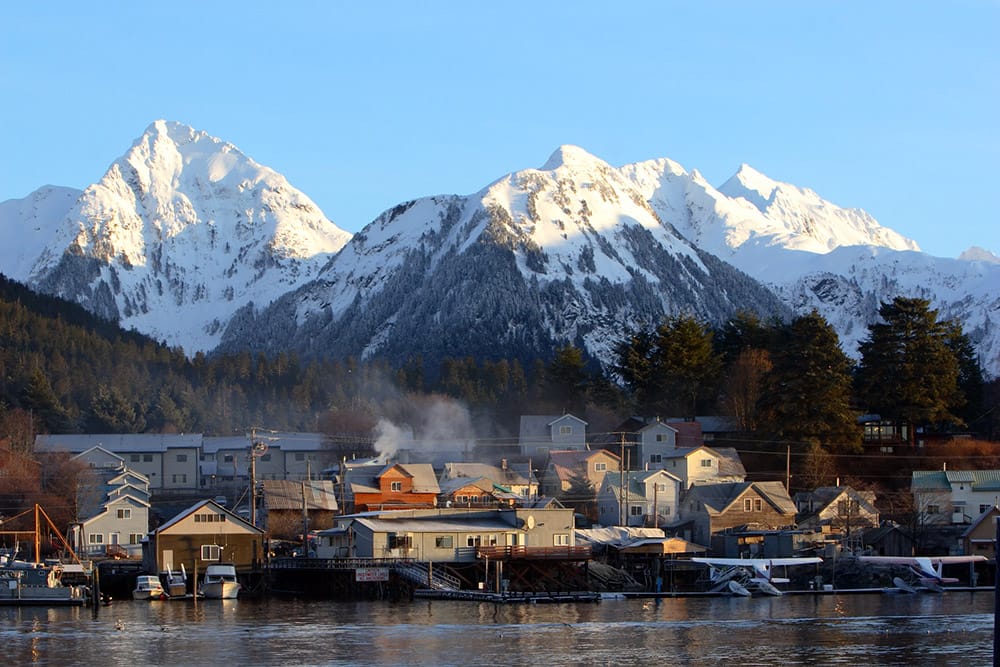 You offer a "Fire & Ice" journey that makes stops in both Hawaii and Alaska. Was this cruise inspired by Game of Thrones? What makes this adventure so spectacular?
Well, don't expect any dragons! This Fire & Ice itinerary provides guests with two of our most impressive U.S. itineraries combined into one trip. Going from the beaches and volcanoes of Hawaii to the glaciers and fishing in Alaska over a 16-day period is one of the most remarkable experiences we offer. Your biggest worry is packing two suitcases to account for the different climates.
What is the most exciting new port that Norwegian has added?
Icy Strait Point is one of the newer Alaska ports that is less developed than her counterparts. Guests looking for "authentic Alaska" that offers adventure (world's longest zipline), guaranteed wildlife sightings (Icy Strait Point has more grizzly bears per square meter than anywhere in the world), and a history rich in Tlingit culture should make visiting Icy Strait Point a priority.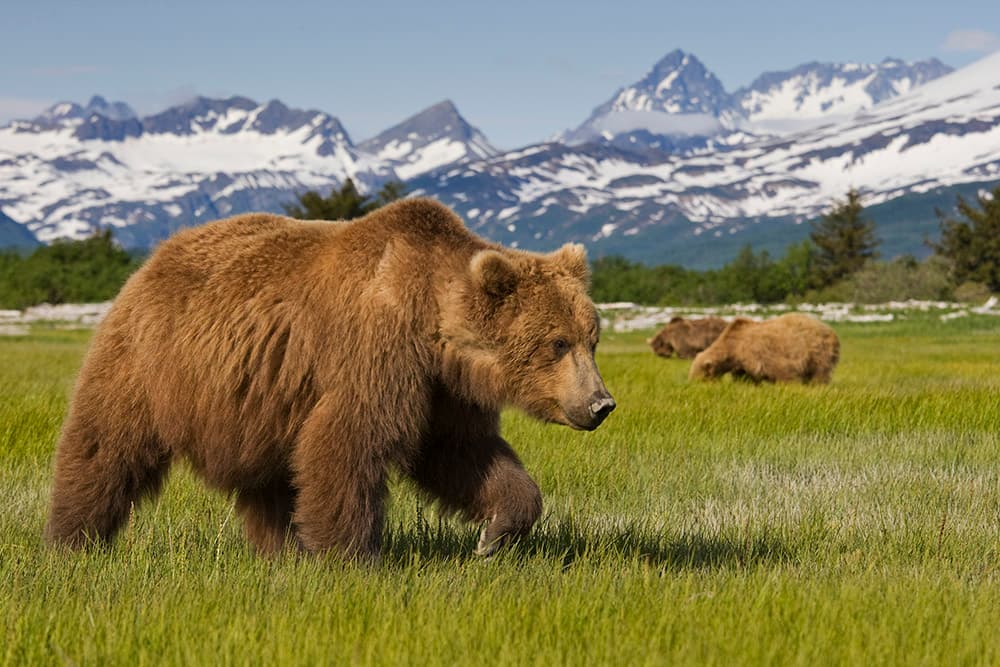 Have you cruised Alaska with Norwegian? What are some of your favorite moments? Share with us in the comments! And be sure to sign up for emails to stay up to date on the latest cruises and cruise deals.