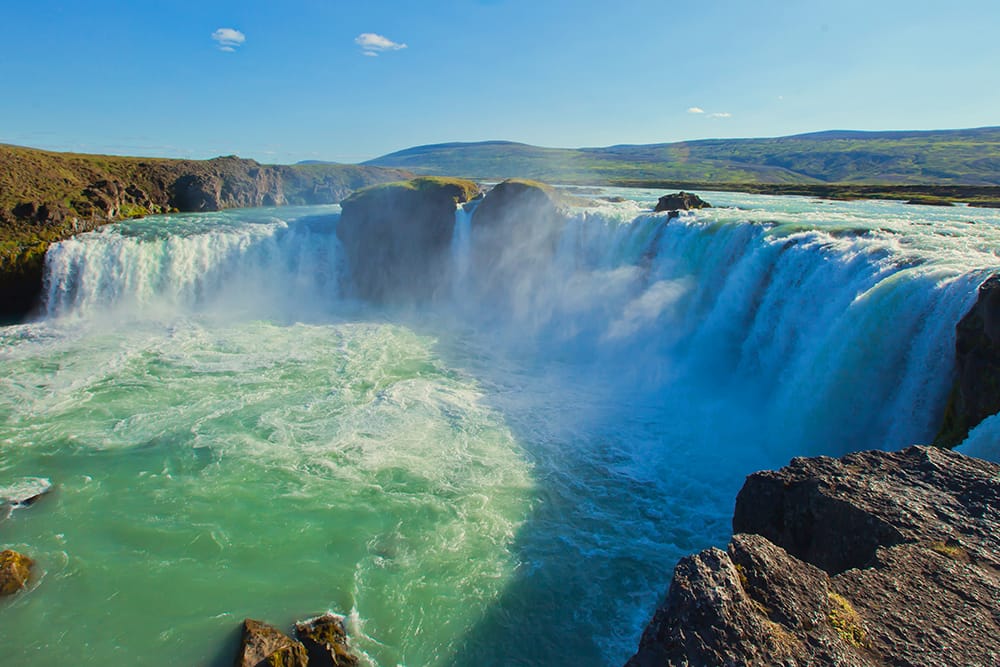 Northern Europe is home to countless iconic cities and world-famous landscapes. The best way to see as many of these destinations as possible is on a cruise holiday. Norwegian offers a wide selection of Northern Europe cruise options that take you to cities like Tallinn, Stockholm, Reykjavik, and more.
Ready to start planning? Explore all Northern Europe cruises.
Countries to Visit in Northern Europe
1. Stockholm, Sweden
Whilst in Stockholm, visit the historic old town founded in the 13th century. Take in beautiful views of the newer and more modern parts of the city as well. In the historic old town, you'll find the Royal Palace and the old Stock Exchange, which is now the Nobel Museum and Swedish Academy. After your tour, head to the Nordic Hotel, home to the first permanent ice bar. Inside, the year-round temperature is -5°C (23° F). The ice is sourced from Northern Sweden's Torne River.
2. Helsinki, Finland
Helsinki is a striking city, with an interesting combination of old and new architectural styles. Book a city highlights tour to explore Helsinki's official city buildings, markets, and the Open-Air Museum on the island of Seurasaari. The museum displays cottages, manors, and farmsteads of traditional Finnish life.
Consider an excursion to Suomenlinna Island Fortress, nicknamed Gibraltar of the North. Another interesting option is a trip to Porvoo, an artists' centre filled with cobblestone streets and beautifully coloured wooden homes.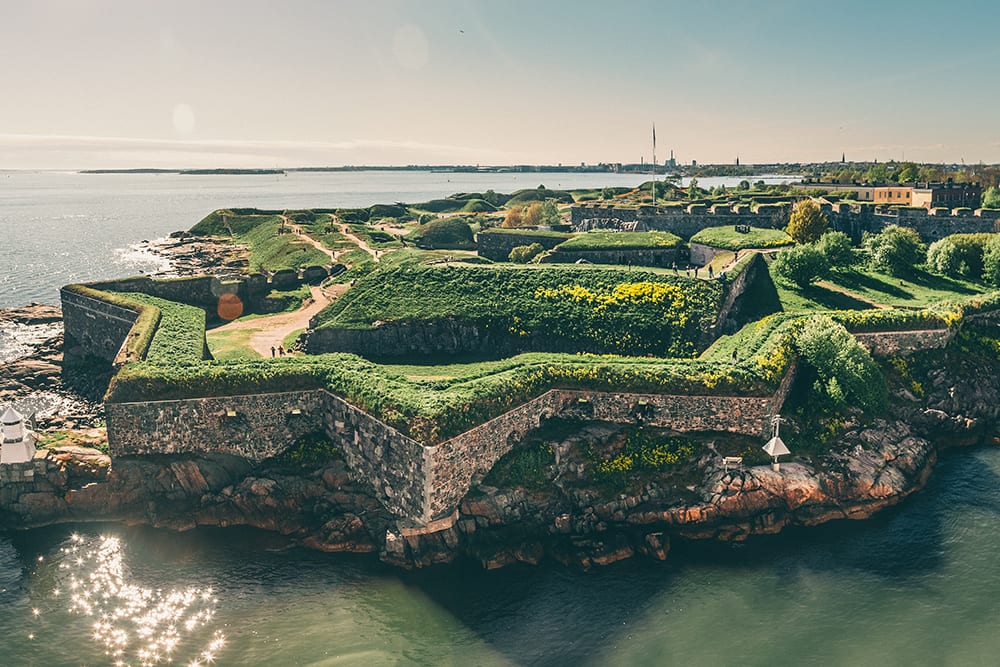 3. Tallinn, Estonia
Tallinn's medieval city centre is very picturesque. Spend your day in Tallinn exploring the fairytale city walls and turrets. Take a walking tour, visit the Alexander Nevski Cathedral, Kadriorg Palace, and a 15th-century apothecary.
Another option is a day trip to Rakvere, one of the oldest towns in Estonia. Located about 100 kilometres (62 miles) east of Tallinn, you can visit a 13th-century castle to see the torture chamber, hell chamber, and ancient weapons. Finish off with a lesson on local distilling with a chance to taste a local spirit produced since the 15th century.
4. Copenhagen, Denmark
Copenhagen is Denmark's capital and home to a wide variety of things to see and do. Take a culinary tour to explore some of the city's best eats or unleash your inner child at Tivoli Gardens, which is one of the world's oldest theme parks. One of Copenhagen's most iconic photo spots is Nyhavn, the colourful 17th-century harbour canal with old wooden ships and tall painted houses.
5. Amsterdam, Netherlands
If you choose a cruise that departs from Amsterdam, spend a day or two exploring the historic city's charms as there is so much to see and do here. Visit traditional windmills or a cheesemaking facility to learn about Edam cheese production. Walk along some of the over 150 canals in Amsterdam, seek out some local Dutch eats, do some shopping, and marvel at the endless photo opportunities.
Museum fans have no shortage of options in Amsterdam too, including the Rijksmuseum, Van Gogh Museum, Hermitage, Rembrandt House Museum, Anne Frank House, and more.
6. Reykjavik, Iceland
Northern Europe cruises that visit Iceland typically include a stop in the country's capital city, Reykjavik. From here, you can see many of Iceland's iconic sights, including the Golden Circle. Start at Thingvellir National Park, which is only about 48 kilometres (30 miles) from Reykjavik. Along the Golden Circle, you'll also find Gullfoss waterfall, one of the country's most famous waterfalls, and the Geyser area with lots of geothermal activity. Finish off your day with a stop at Perlan, complete with a viewing deck offering panoramic views of the city.
If you're looking for a relaxing day, consider visiting a geothermal spa and make a day of it with additional treatments, lunch, etc. Reykjavik is now home to two popular geothermal spas. Stop at the world-famous Blue Lagoon, or check out Sky Lagoon that recently opened in 2021.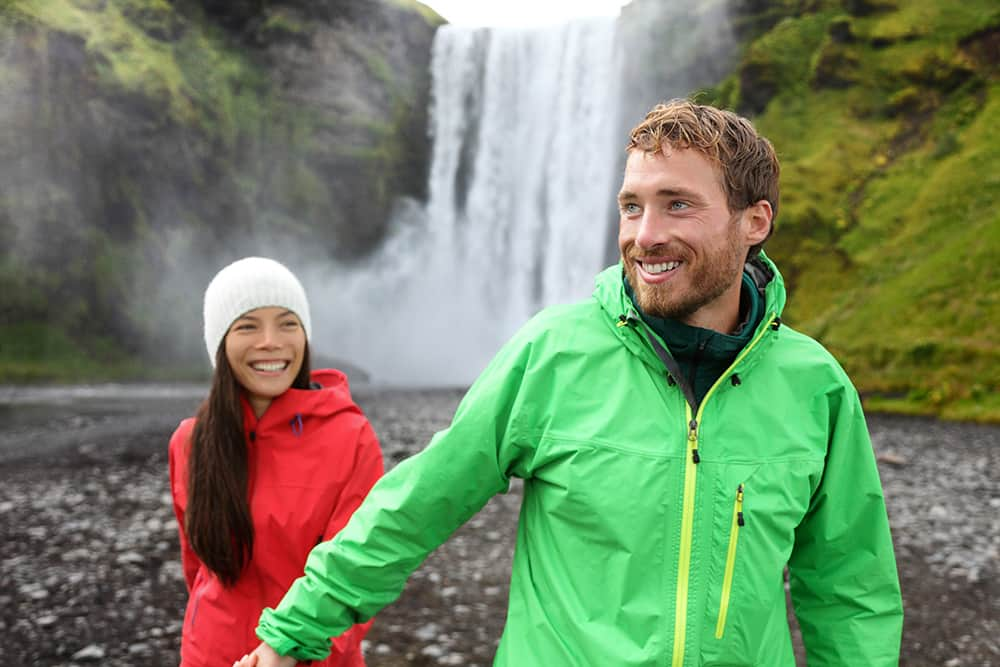 7. Nuuk, Greenland
With some Iceland cruises, you might also get to visit one or more ports in Greenland, one of the less-travelled islands in the world. Nuuk is the smallest capital city and Greenland's largest town. It's located at the head of a fjord, offering stunning landscapes and views. Learn about life here by visiting a local family. Or, opt to take a boat tour of the fjord to watch for humpback whales, which are often seen in the nearby waters.
Some key landmarks include the Parliament, the University of Greenland, Nuuk Cathedral, and the National Museum. Head out in the surrounding area to see "suburbs" such as Nuussuaq and the more modern Qinngorput district.
Are you still researching the best Northern Europe cruise for you? In the meantime, be sure to sign up for emails to get the latest latest cruise deals and special offers delivered right to your inbox.
EDITOR'S NOTE: This article was originally published on June 6, 2022. It has been updated to show related content and itineraries.